Toyotas, Hondas, and Fords?
According to a study by Experian Automotive, a lot of wealthy folks simply don't drive fancy cars.
The study found that for people with household income of more than $250,000, 61% don't drive luxury brands. They drive Toyotas, Fords, and Hondas like the rest of us.
Other studies show similar results.
Customer experience and market research company MaritzCX found that the Ford F-150 pickup truck was the most popular vehicle in the U.S. for people earning more than $200,000 a year.
In fact, even the ultra-rich may not be splurging on exotic vehicles.
Mark Zuckerberg, who co-founded Facebook and has a net worth of $49.5 billion according to Bloomberg, is frequently spotted driving a Honda Fit hatchback. Amazon founder Jeff Bezos was still driving a Honda Accord well after he became a billionaire.
Legendary investor Warren Buffett is frugal with cars, too.
"You've got to understand, he keeps cars until I tell him, 'This is getting embarrassing — time for a new car,'" his daughter said in a documentary.
More: How to ditch the dealership and buy a car online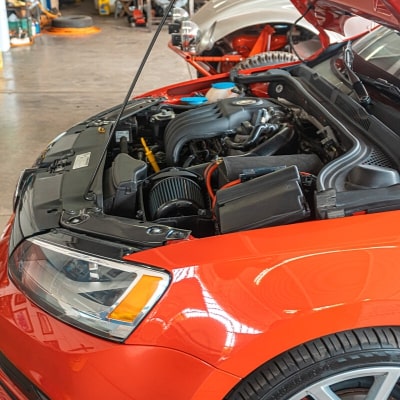 Get the right coverage for all your vehicles and pay less. Compare quotes in minutes with Pretected.
Get a Quote
No need to show off
We often associate rich people with lavish lifestyles — or at least that's the impression we get from social media.
But in real life, that's not always the case.
Personal finance expert Dave Ramsey points out that for those who have built their first level of wealth — he defines it as having a net worth of between $1 million and $10 million — the cars they drive are "understated" and that "the valet is seldom impressed."
"It's usually a used Camry or a nice used Honda or a nice old pickup truck of some kind," he said during an episode of The Ramsey Show.
"People that achieve that layer of wealth, that one to ten million dollars, the way they did it is, they didn't do it for you. They're not mad at you, but they don't care what you think. They were not living their life to impress others."
Simply put, they are not trying to keep up with the Joneses.
Will cheap cars make you rich?
There are several reasons why you might want to think twice before purchasing a luxury vehicle.
The first one is depreciation. Cars start losing their value the moment you drive off the dealer lot. According to U.S. News, the average depreciation for all vehicles over the first five years is 49.1%, while luxury brands can lose a lot more than that. The average five-year depreciation for a Mercedes S-Class is 67.1%. For a BMW 7 Series, it's a whopping 72.6%.
Moreover, luxury cars can cost more to maintain and insure than economy cars. So you have to fork up not just the purchasing price. And once luxury cars run out of warranty, they can also be more expensive to repair.
Don't forget, there's opportunity cost as well. The money you spend on an expensive vehicle could have been put into your investment portfolio and earn a return year after year. That potential return — which can get compounded as time goes by — is the opportunity cost.
These days, it's easy to start investing. You don't need to save up tens of thousands of dollars. You can build a smart investing portfolio just by using your spare change.
Sponsored
Compare car insurance and save up to $500 a year
If you haven't compared car insurance recently, you're probably paying too much for your policy. Getting quotes from multiple insurers used to be time-consuming, but today's technology makes it easy.
Using a free site like Pretected is easy and could help you save up to $500 a year on car insurance. In mintues, their "smart matching" system will provide tailor-made quotes from insurers that can meet all of your coverage needs - and your budget.
Stay protected on the road and find more affordable car insurance in minutes with Pretected.