Advertising & Editorial Policies
Planning a wedding can be the most fun experience you'll ever have. But it can be scary, too -- especially when you look at the bill.
A wedding costs couples nearly $34,000, on average, according to the most recent survey by The Knot. Whether you're planning a small family affair or a dreamy destination ceremony, the wedding industry can gut your budget for all it's worth.
Don't blow your money the way guests blow those bubbles after many ceremonies now. These are the biggest wedding money-wasters, according to brides — and grooms — who've been there.
Wedding programs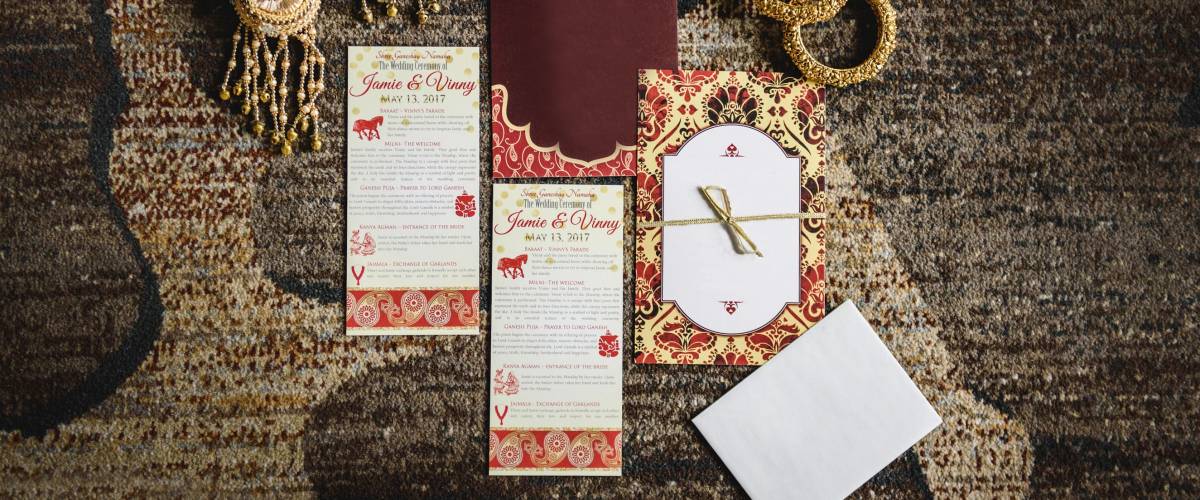 Given the usual wedding markups, even Staples charges more than $200 for 100 generic programs. They'll cost even more if a designer is involved — and at the end of the night, they'll end up in the garbage either way.
Create your own DIY programs, add a digital program to your wedding website, or consider why you even need programs. "Put the details on a sign at the entrance or forgo them altogether. They won't be missed," a woman named C.C. writes, in a WeddingWire forum.
Saving up for your dream wedding? Calculate how much you need to save each month to reach your goal.
Shoes for the bride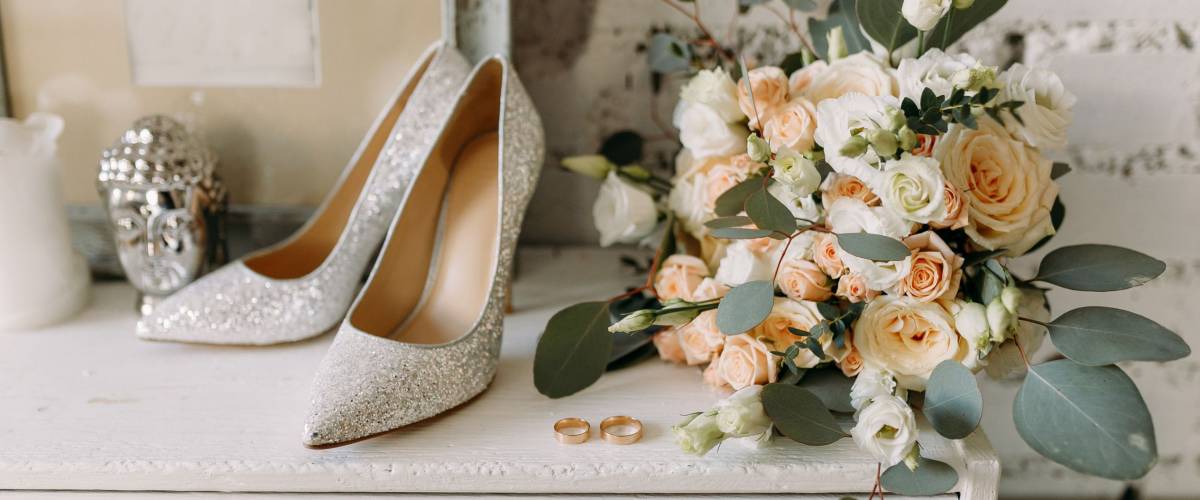 Many brides report spending over $300 on their wedding footwear. That's a lot for a pair for shoes worn only once.
"In hindsight I would probably want to reallocate some of that money — and more — into a couple of areas where I now wish I had spent MORE money," says Brielle, commenting about her bridal shoes on a Weddingbee board.
For your wedding, you'll want the most gorgeous shoes on the planet — but don't forget that no one can see them under your dress during the wedding or in most photos.
A wedding planner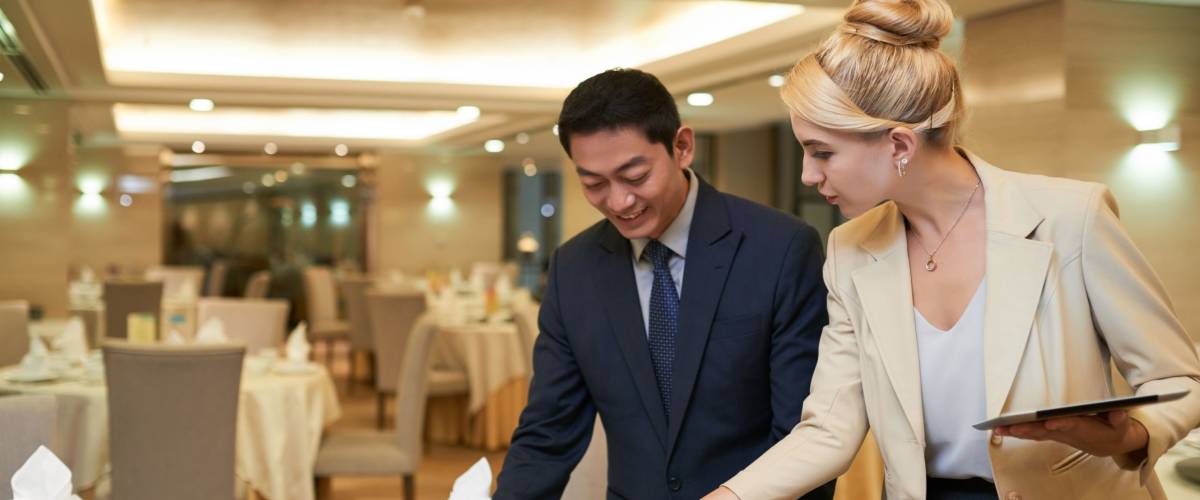 Most brides-to-be assume they need a wedding planner.
"They've become some kind of a status symbol," says a WeddingWire user named Dreamer, who thinks planners are probably unnecessary. "Weddings have gone on for centuries without them."
While The Knot says the average cost is close to $2,000, experienced planners can charge five times that. Save your money — and sanity — and choose a venue that provides catering and event planning services.
Wedding favors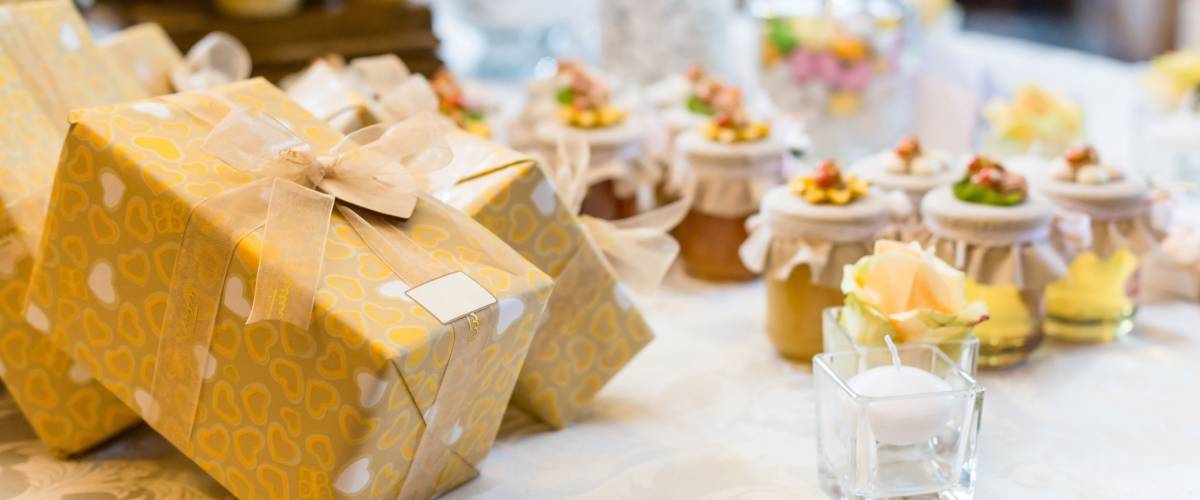 Giving your guests wedding favors might seem like a great way to make the memories last, but the costs add up incredibly quickly.
Most couples spend $2 to $5 per person on wedding favors. That's up to $500 for 100 guests — who will rarely find any use for the stuff.
As WeddingWire commenter Miranda recounts, "My sister's favors were personalized glasses with their names and wedding date [and] they have sat in the back of cupboard since I brought them home."
The perfect dress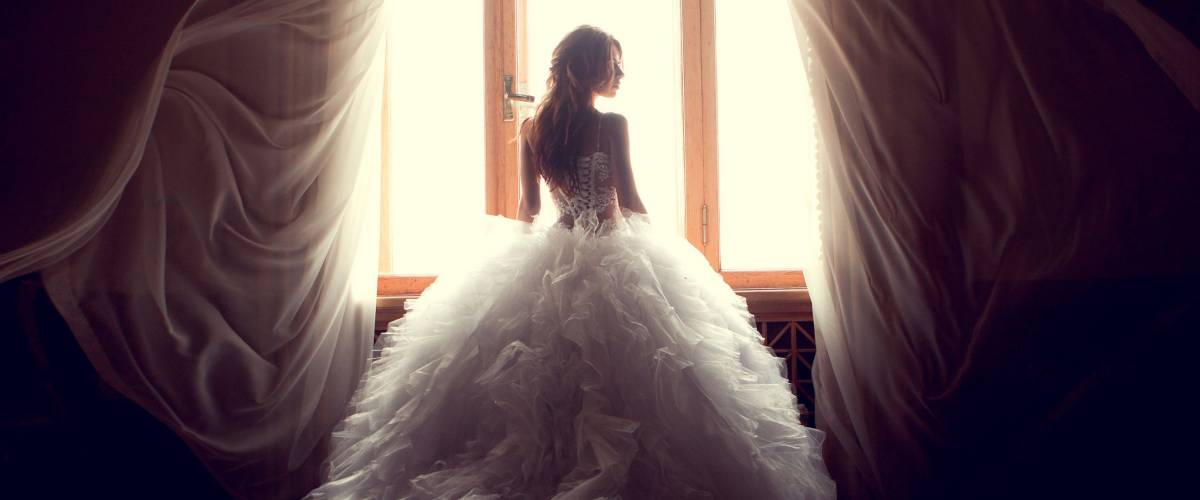 Brides in the U.S. spend an average of more than $1,500 on their wedding dress, The Knot found.
Yet you can find the perfect dress for much less. Consider buying a used dress on eBay and having it properly cleaned and fitted to your perfect size. Don't forget that "used" wedding dresses were worn for only a few hours, at most.
"Don't buy a dress that costs you more than a cruise to Cuba," advises Reddit user nikishkas.
Flowers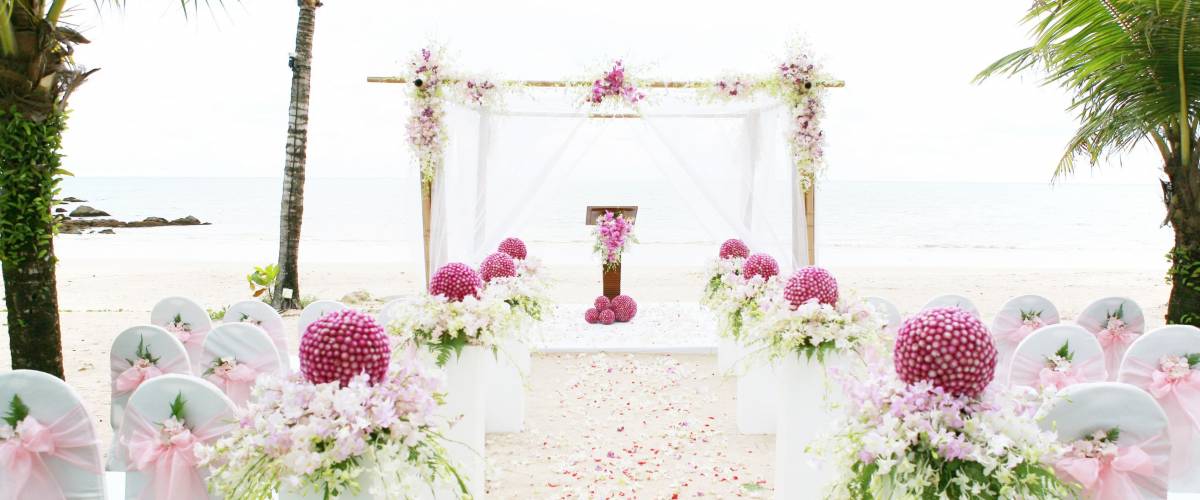 Flowers can play an important role in a wedding, but couples typically spend a bloomin' fortune — up to $2,500, says WeddingWire.
The key to saving money is balance: Get some flowers, but don't feel you need enough to cover the entire room, or chuppah, the canopy used in Jewish ceremonies.
If you have five bridesmaids, get them corsages instead of full bouquets. Or, forget bouquets entirely and put your flower budget toward smaller floral arrangements for the tables.
A huge guest list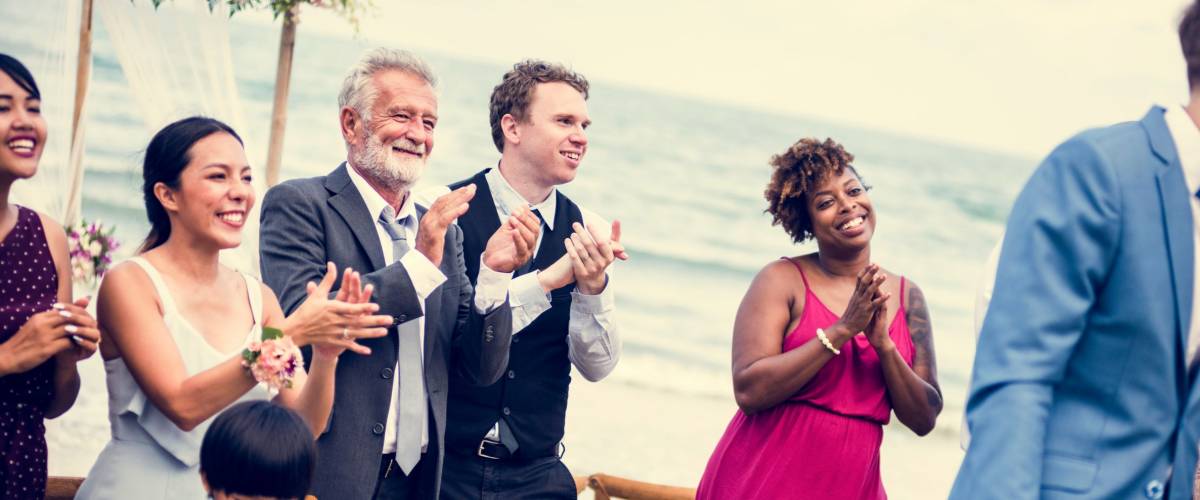 While the two of you will want to invite close friends and family, you might feel pressured to expand the guest list. Did someone say, "The more the merrier"? They're probably not bearing any of the cost.
"When you need to pay for a venue and menu for all of your guests, there's no need to invite everyone from that dance class you stopped going to two years ago," writes a Reddit user named pomegarnett.
Staying true to your wants and your wedding budget pays off, because each additional guest can up your bill by an average $70 in catering alone, says The Knot.
The wedding cake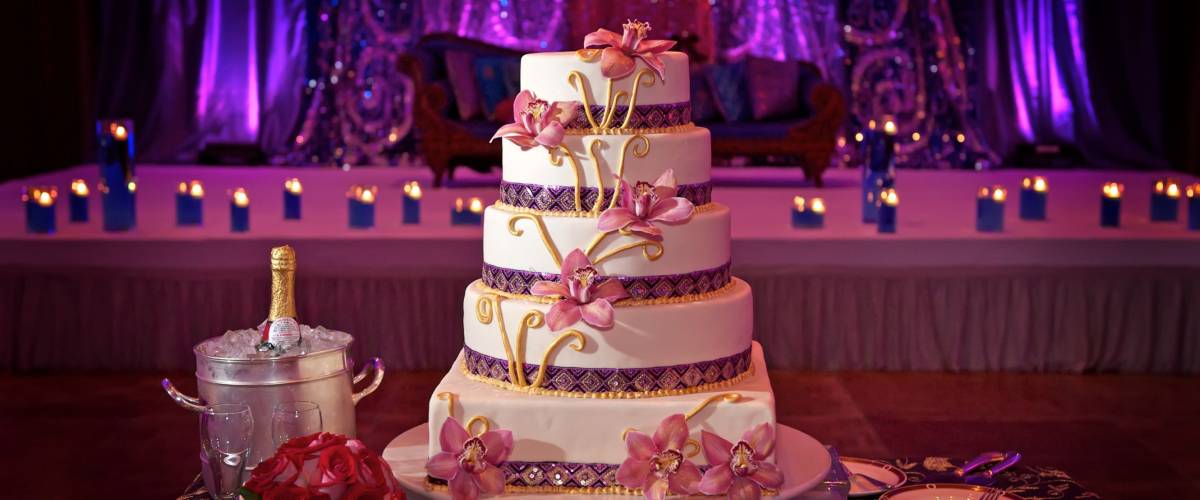 Couples fork over an average of $500 for their wedding cake. And, as "J" puts it in a WeddingWire forum: "It's a friggin' cake, there is no cake in the world that is worth more that $100, and that is even steep."
Although it may look beautiful in your wedding pictures, don't be tempted to order a towering, pricey cake. Get a small cake and an additional sheet cake that will serve all of your guests.
By far the biggest mistake is having a friend bake your wedding cake. Multilayered cakes are specialty items that are difficult for amateurs to create, and there's nothing sadder than a collapsing cake.
The little things
The wedding industry is built to convince couples to buy every little personalized add-on they don't need — and the costs go up insanely fast.
"I've seen couples bleed to death from a thousand small, unnecessary expenses," says Del, on WeddingWire. That's just an awful way to start your new life together.
Plus, as wifeytobejuly17 points out in the same forum, you "don't need personalized napkins that people will blow their noses with and wipe their mouth with."
The wrong type of wedding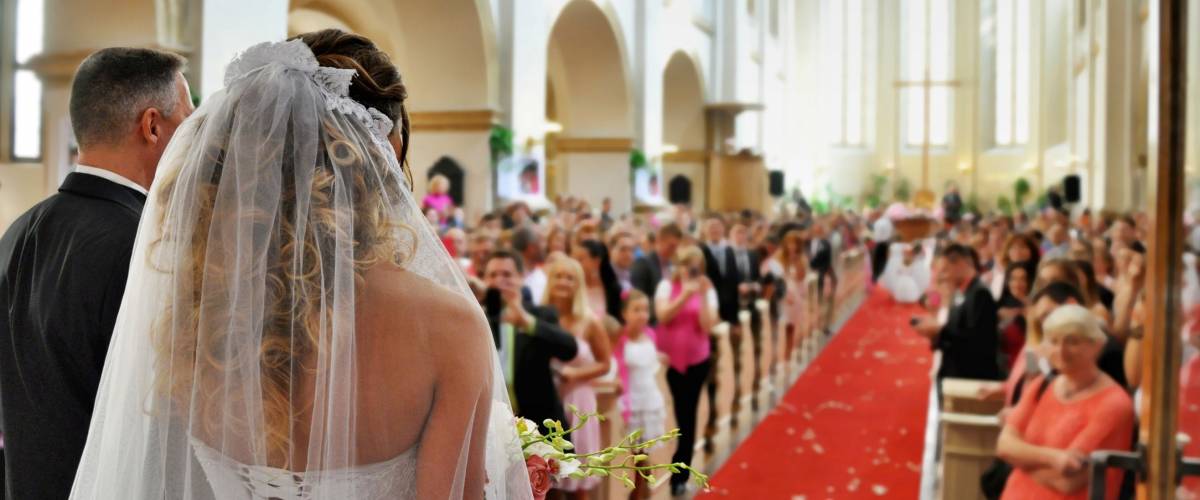 The biggest financial pitfall is giving in to pressure from family and friends to make your wedding anything other than what you want it to be.
A European castle wedding might work for some people, but if you'd rather have a small ceremony and budget more money for your honeymoon, that's absolutely OK.
"Not everybody's into ostentatious displays," says Reddit user refugefirstmate. "The purpose is to celebrate what one hopes is the couple's lifelong commitment, not to show off how much you can run up on your credit cards."
Follow us on Twitter: @moneywisecom