Don't miss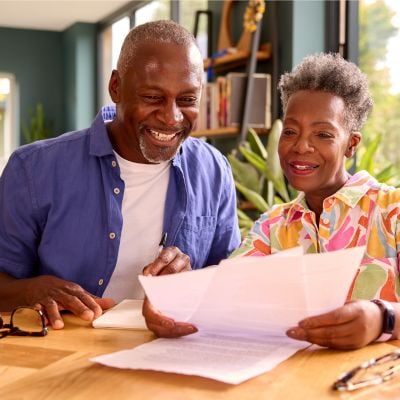 Having a single loan to pay off makes it easier to manage your payments, and you can often get a better interest rate than what you might be paying on credit cards and car loans.
Credible is an online marketplace offering personalized loan options based on your unique financial situation.
When you consolidate your debt with a personal loan through Credible, you can roll your payments into one monthly installment. Find a lower interest rate and pay down your debt faster with Credible today.
Find your rate
Not the same old story
Today's students often have more expenses than people realize, partially because many no longer fit the classic image of a college student, says Michele Streeter, senior director of college affordability at The Institute of College Access and Success (TICAS).
Students are now often older and have the financial responsibilities that come along with that.
"They need to find ways to cover all of their other life responsibilities," says Streeter, which could include child care or missing out on earnings if they've left a job.
"I think everyone other than the very wealthiest students in the country are probably rightfully concerned about how to cover all these costs."
Additionally, the cost of student loans has gone up as the Federal Reserve raises interest rates to combat inflation.
A federal student loan taken out before July would have an interest rate of 3.7% for its life, but loans taken out after July 1 have a rate of 4.99%.
The good news is, if students and their families are strategic about where they go and how they pay, they can find ways to finance an education without taking on debt that will weigh them down for decades.
Outline your options for financial aid
Two tools can be particularly beneficial when figuring out how to pay for college.
The first is the Student Aid Estimator on the Department of Education website, which will give you an estimate of the federal aid you are eligible to receive.
"You type in all your financial information, and it will give you an estimate of your expected family contribution, which is the amount of money that the federal methodology says you should be able to pay for college," says Garcia.
It's possible you could be eligible for aid at some colleges and not others.
"Think of a family whose expected family contribution is $35,000. They're not going to be eligible for needs-based aid at public colleges, but they will be private colleges," she says.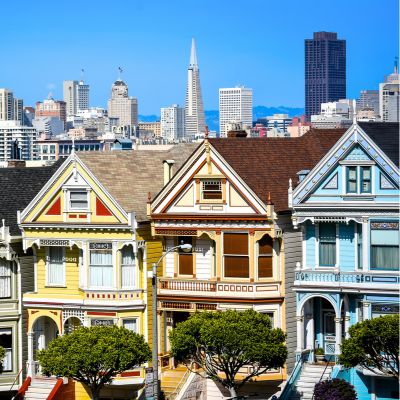 Believe it or not, you don't need millions, or even hundreds of thousands to invest in real estate. Arrived is an online platform where you can invest in shares of rental homes and vacation rentals without the headaches of being a landlord.
Learn More
Scope out the colleges you're interested in
The other essential tool is the Net Price Calculator, which every college is required to have on its website. It will show how much your family will be expected to pay for that university and estimate how much scholarship money you could be eligible for.
"I always tell people don't apply to any college [if] you haven't done the Net Price Calculator for it," says Garcia. "Because that's really your best indicator of what that college is going to cost you."
And that range can vary widely college to college.
"It's just a matter of how colleges price and discount their services based on the students that they want to bring in," says Garcia.
If an institution wants to diversify, says Garcia, then it will likely offer more needs-based funding for students, while a college that wants to move up in the U.S. rankings is going to offer merit scholarships.
"Sadly, it's up to students and their families to do the legwork to find out," Garcia says.
Shake off scholarship misconceptions
While many people think of merit scholarships as being for high caliber athletes and students, Garcia says that's a misconception.
"If you're not eligible for scholarships on the basis of need, chances are good that there's some college out there that will offer you a scholarship on the basis of merit."
Garcia suggests letting your financial situation guide your choice of school.
"Many colleges are extraordinarily generous to students with high financial needs, others are not," says Garcia.
"So it's not enough to just have a low expected family contribution; you have to find what colleges will meet your financial need."
Fill out your federal aid form
In addition to scholarships, billions of dollars are consistently left on the table because many students don't fill out their federal student aid (FAFSA) forms, says Streeter.
"Filing the FAFSA is the way that you become eligible for needs-based financial aid. But just filing it doesn't guarantee that you're going to get any," says Garcia.
And because the filing process is very long and complicated — like every part of trying to pay for college, it seems — many people don't end up completing it.
It can seem like a daunting task to try to pay for college these days, but knowing what you'll actually be expected to pay and where you can potentially make up the difference could save you a lot of money in the long run.
"We have let the Stanfords and Harvards drive the narrative which is, it's really hard to go and you should be super grateful that they even accepted you," says Garcia.
"The vast majority of colleges are actively trying to recruit and enroll students."
What to read next
Sponsored
This Company Will Help Nearly Anyone Get Rid of Credit Card Debt
Do you feel like paying off your credit card is a constant grind, with no end in sight? You're not alone. A personal loan offers lower interest rates and fixed payments, making it a smart choice to consolidate high-interest credit card debt. It helps save money, simplifies payments, and accelerates debt payoff.
Credible is a free online service that shows you the best lending options to pay off your credit card debt fast — and save a ton in interest.