Why it's important to have a financial plan
With ongoing economic uncertainty, inflation and high interest rates leaving plenty of folks on edge, it's perhaps little wonder that wealthy Americans are worrying whether their savings can last.
For example, having $1 million shored up in your retirement account was considered a steady benchmark for years — but research from Northwestern Mutual reveals that adults now expect they need $1.27 million in savings to retire comfortably.
Having (and revisiting) a financial plan can help you work toward your goals, and according to the study data, wealthy folks are more likely than the rest of the population to consider themselves "disciplined" planners.
Earning a higher income can help you thrive beyond living paycheck to paycheck and provide more funds for your investments and savings.
It can also open up access to experts who can help you manage your money and plan for the future. About 70% of wealthy Americans work with a financial adviser, nearly double the percentage of the general population, according to Northwestern Mutual.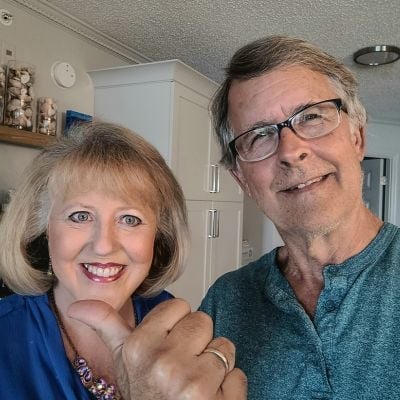 When it might be time to get a second opinion
The study reports that nearly half of wealthy people who currently work with a financial adviser would pick another one who could offer more comprehensive guidance than their current adviser, if they were seeking a change. One-third say they would switch to someone who has a better understanding of their life stage and priorities.
For example, you might consider finding an adviser who has more experience and advice geared toward retirement planning or managing investments. Or, perhaps you'd like to find someone who has a similar money-saving or risk-taking philosophy as you do.
"It's wise for the wealthy to seek out a second opinion about the strength of their financial plans," said Javeri Gokhale, adding that periods of economic uncertainty can push people to re-evaluate whether their advisers are the right fit for them.
"As more affluent Americans intentionally seek out comprehensive financial advice instead of individual financial products, I expect to see this trend of second-opinion seekers to grow."
Ways to boost your savings
Switch to a high-yield savings account: If you've been socking your savings away into a traditional savings account, consider an account that gets you more interest back instead. The average savings account in the U.S. has an interest rate of 0.45% as of Sept. 18, according to the FDIC — while a high-yield savings account could come with a 4% APY instead. Just keep in mind that with a high-yield account you might need to make a certain minimum deposit, maintain a minimum balance or pay regular fees.
Grow your wealth with investments: Investing in the stock market during a period of economic uncertainty might seem daunting — but with the right research and some good picks, you could achieve much higher returns than you would through a traditional savings account. You could start off small with just your spare change or let a robo-adviser take some of the pressure off by automatically rebalancing your portfolio.
Supplement your income: If you're not sure your primary income will be enough to help you achieve your retirement savings goal, start thinking about other ways you can boost it. Perhaps you can rent out a spare room or garage in your house, or you can monetize one of your hobbies into a simple side hustle.
Sponsored
Meet Your Retirement Goals Effortlessly
The road to retirement may seem long, but with WiserAdvisor, you can find a trusted partner to guide you every step of the way
WiserAdvisor matches you with vetted financial advisors that offer personalized advice to help you to make the right choices, invest wisely, and secure the retirement you've always dreamed of. Start planning early, and get your retirement mapped out today.