10. Buick Average 5-year depreciation: 61.2%
Bulky Buicks have a reputation for handling like "boats," but their value seems to sink like a rock.
That said, Buick's classic sedans aren't necessarily the reason the brand made this list. The two Buick models that lose their value the fastest are both SUVs.
The Enclave, Buick's mid-size sedan, had an average sticker price of $52,324 but only sells for $19,217 today after five years of ownership.
Buick's small SUV, the Encore, also depreciates rapidly, despite its lower sticker price. Five years down the road, a car purchased for $29,409 will only fetch you $12,816.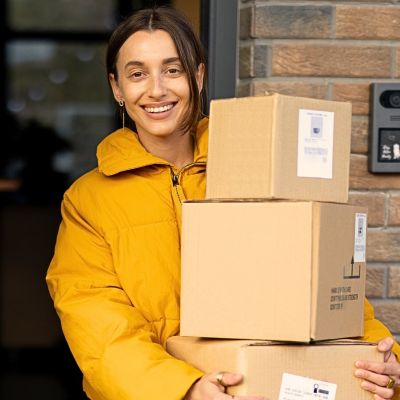 Capital One Shopping's browser add-on automatically applies coupon codes as you shop online. It's absolutely free – plus it takes only two clicks to install. Add the Capital One Shopping browser extension today and start earning discounts of up to 50% on the things you already buy.
Install for Free
9. Cadillac Average 5-year depreciation: 61.3%
Cadillac is one of the oldest car companies in America, and its sleek, smooth rides are a favourite of celebrities and retirees alike.
However, Caddies don't hold their value nearly as well as your great uncle might expect, especially when it comes to SUVs.
A Cadillac Escalade ESV with an original price of $96,170 will only bring in $35,260 on the resale market after five years on the road, which is a difference of $60,910.
And the standard Escalade depreciates almost as quickly. In five years, its retail value dropped 60.1%, from $91,891 to $36,622.
8. Land Rover Average 5-year depreciation: 61.4%
Whether you're cruising in the city or bouncing through the backwoods, Land Rovers are a commanding presence to be sure.
Sadly, though, the British brand's all-wheel-drive behemoths don't command much of a price on the resale market.
The average sticker price of a Range Rover — Land Rover's luxury SUV — was $122,452, but after five years of ownership a used one will only net you $45,390. That's a difference of $77,062.
The smaller (and slightly cheaper) model of the Range Rover, the Range Rover Sport, also loses a big chunk of its value after five years, selling for 61.3% less than its original sticker price of $94,907.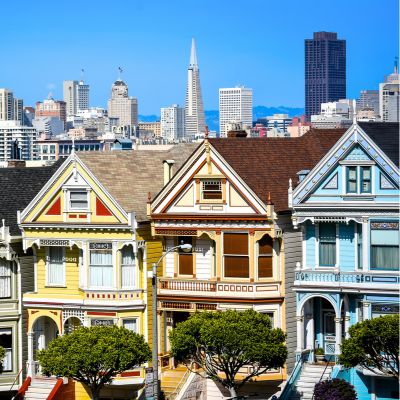 Believe it or not, you don't need millions, or even hundreds of thousands to invest in real estate. Arrived is an online platform where you can invest in shares of rental homes and vacation rentals without the headaches of being a landlord.
Learn More
7. Mercedes-Benz Average 5-year depreciation: 61.9%
Mercedes-Benz is one of the most iconic luxury brands on the market, and you can be sure that any car emblazoned with its three-pointed logo is going to turn some heads.
Unfortunately, heads will turn in the opposite direction if you try to charge a high price for your used Mercedes.
Two of the manufacturer's luxury sedans made iSeeCars' list of the 10 models that depreciate the fastest.
The E-Class had an average sticker price of $70,261 but lost 69% of its value and now sells for only $21,804. The even pricier S-Class went for $119,892 new but will only fetch you $39,452 if you try to sell it today — a difference of $80,440.
6. Infiniti Average 5-year depreciation: 63.3%
Infiniti is known for combining the solid safety and reliability features of its parent company Nissan with the plush interiors and eye-catching style of a luxury brand.
However, don't expect the value of your Infiniti to last forever. The manufacturer's sedans and SUVs both depreciate at extremely high rates.
For example, Infiniti's midsize luxury SUV — the QX60 — had an average sticker price of $56,453, but after five years its resale value has plummeted by 64.7% to just $19,954.
Even Infiniti's more affordable options lose their value fast. The compact Q50 has depreciated by 62.7% over five years, losing $29,418 of its original value.
5. Lincoln Average 5-year depreciation: 63.6%
Lincoln — a division of the Ford Motor Company — has been around for a century now and bills itself as "American Luxury."
Although Lincolns do provide a high-end ride at a reasonable price point, they also depreciate more on average than any other American brand.
Lincoln's luxury midsize sedan, the MKZ, sold for $45,784 new but is worth just $15,068 today. That's a $30,716 difference.
Part of the reason that sedans like the MKZ are losing their value so quickly is shifting consumer tastes, explains iSeeCars' executive analyst Karl Brauer.
"The popularity of sedans has declined, so the price has to significantly drop to make these vehicles desirable in the secondary marketplace," Brauer says.
4. Audi Average 5-year depreciation: 64.6%
Audis are known for their sleek bodies and stylish interiors, but beauty always fades with time.
The Bavarian automaker's luxury sedans and SUVs shed their value quickly, leaving many Audi owners outta luck when it comes to recouping their investment.
An A6 — Audi's luxury midsize sedan — with an original price of $62,959 will only fetch you $19,490 after five years on the road, which is a difference of $43,469.
Audi's more affordable models lose their charm quite quickly as well. The compact A4 sports sedan, which could be purchased new for around $45,950, has lost close to $29,600 of its value over the course of five years.
3. BMW Average 5-year depreciation: 66.1%
BMW aims to provide the "Ultimate Driving Machine." While cruising around in a beemer may put a smile on your face, you won't be beaming when you see the resale value.
Although the German automaker only comes in at No. 3 overall, the two vehicles that depreciate in value the most are both BMWs, according to iSeeCars' findings.
The 7-Series, BMW's super luxury sedan, sold for an exorbitant $101,546 off the lot, and five years later is only worth $27,860 — a 72.6% drop in value.
"Expensive luxury vehicles like the BMW 7-Series depreciate steeply because they include expensive features and technology that aren't valued among used car buyers," adds Brauer.
Yet BMW's more affordable models don't fare much better, with the compact 3-Series sedan losing more than 65% of its original sticker price in the span of five years.
2. Volvo Average 5-year depreciation: 66.4%
Sweden's leading car brand is famous for its world-class safety features, but don't expect the manufacturer to protect your investment.
Although Volvos are quite affordable compared to some of the other brands on this list, both their sedans and their SUVs tank in value.
For example, a Volvo S60 sedan purchased five years ago for $44,864 only sells for $14,430 in 2020, and a Volvo XC60 compact SUV that originally went for $48,426 is now going for $16,662.
Both models lost over 65% of their value.
1. Maserati Average 5-year depreciation: 69.0%
There's no question that a Maserati is a status symbol. The Italian luxury brand has been namechecked by everyone from Post Malone to Ted Nugent.
And while pulling up in a Maserati is sure to make some jaws drop, you can bet your ride's resale value will drop even further. The brand depreciated more than any other over the last five years, according to iSeeCars' findings.
Take the Maserati Ghibli, for example. With an original sticker price of $88,790, after five years the Ghibli is selling for a mere $27,501 — a difference of $61,289. Oof.
Brauer explains that the exclusive nature of a Maserati is a big factor when it comes to their depreciation.
"They are produced in low volume, which adds to their high maintenance costs because parts often aren't readily available," Brauer says. "They also aren't very reliable."
How to keep your car's value Depreciation is an inevitable part of vehicle ownership. If you buy a car, you can fully expect its value to drop more with every passing year. However, Brauer points to a few steps you can take to dodge the biggest blow.
"The most significant depreciation occurs in the first year of ownership, during which the average car loses 20% of its value," says Brauer. "Buying just a one-year-old car saves consumers money on depreciation and drastically lowers the cost of the vehicle."
He also notes that keeping your car in good shape will improve your chances of getting a fair price on the resale market.
"If you regularly service your car and avoid any damage, your car will be worth more money," Brauer says.
And if you're ready to pick up a new ride, be sure to check out our guide to buying a car on a budget before you start hitting the dealerships.
Sponsored
Kiss Your Credit Card Debt Goodbye
Millions of Americans are struggling to crawl out of debt in the face of record-high interest rates. A personal loan offers lower interest rates and fixed payments, making it a smart choice to consolidate high-interest credit card debt. It helps save money, simplifies payments, and accelerates debt payoff. Credible is a free online service that shows you the best lending options to pay off your credit card debt fast — and save a ton in interest.