Since budgets are tight these days, we recommend scouring Amazon for quirky gifts and using a free browser extension called Capital One Shopping to instantly check for lower prices while you shop at Target, Best Buy and more.
Here's what we dreamed up and how much we saved.
Find better deals without extra effort
It only takes about 30 seconds to install Capital One Shopping on your computer, and once it's set up you can start browsing for stuff on Amazon like you usually would.
Whenever you click on an item, Capital One Shopping will tell you whether you can get it for a better price somewhere else.
Capital One Shopping also checks the products in your cart against its database of online coupon codes and automatically attempts to apply any that might work.
So even if Amazon has the best available price, you may still be able to get it for less.
Using Capital One Shopping, we were able to save money on every single Valentine's gift listed below:
Hiking boots Spending Valentine's Day hiking with your honey is the perfect way to social distance in a romantic setting.
Matching hiking boots make for a fun gift you can use all year round — and they can help offset all those candy hearts and chocolate truffles you'll indulge in later.
Using Capital One Shopping, we were able to save $16.98 on a pair of men's Timberland hiking boots and $5 on a pair of women's boots.
Pizza stone
If you can't enjoy a romantic dinner at your favorite Italian restaurant this year, why not bring the taste of Italy to your own kitchen with a pizza stone?
You and your date can knead the dough together — into the shape of a heart, if you like your pies with extra cheesiness — and smother it in your favorite fresh toppings.
Amazon has a Honey-Can-Do 16-inch pizza stone available for $68.24, but Capital One Shopping found the same one on eBay for $13 cheaper.
Board game Couples that play together stay together, and although a board game night might not seem like the most romantic thing in the world, a bit of healthy competition (or collaboration) can bring you closer together. Well, as long as you don't sulk when you lose.
We recommend the game Forbidden Desert — not just because it will give you and your valentine a chance to escape to an exotic locale, but it's a cooperative game, so the two of you will be working together rather than facing off.
Using Capital One Shopping, we were able to scoop up Forbidden Desert for $8 less than it was going for on Amazon.
Horror film box set
Rom-coms and tearjerkers are traditional fare for Valentine's Day, but this year is the perfect opportunity to mix things up. Why not snuggle on the couch with a horror movie instead?
And instead of giving your valentine a cheap teddy bear that will collect dust in the back of the closet, give them a doll they won't soon forget with the complete seven-movie Chucky box set.
Capital One Shopping found us six different sellers offering the Chucky set on Blu-ray, and Amazon turned out to be the best deal — $7 cheaper than the nearest competitor, Walmart.
Weighted blanket A weighted blanket might seem like an odd way to show someone you care, but once you bury yourselves in it you'll both feel cozy, calm and extremely close.
Amazon had a 15-pound glass-bead weighted blanket available for $59.90, but Capital One Shopping found us a coupon code to save $10 automatically at checkout.
Deep tissue massage gun
Massage oils are a pretty standard Valentine's Day gift, but after the, shall we say, strenuous year we've all had, this V-day calls for something a little more heavy duty.
We found a professional-grade massage gun (the same kind athletes use) marked down from $200 to $139.99 on Amazon, and Capital One Shopping was able to find us a coupon to knock another $25 off at checkout.
Karaoke machine Once you've loosened up with an industrial-strength massage, it's time to end your evening by making beautiful music together — with a portable karaoke machine.
OK, so the music may not be beautiful, per se, but singing a duet with your darling is a fun and offbeat way to close out Valentine's Day.
We found a karaoke machine on Amazon that you can connect to your smartphone or tablet to display the lyrics. Capital One Shopping showed us that we could save $2.39 by ordering it from Walmart instead.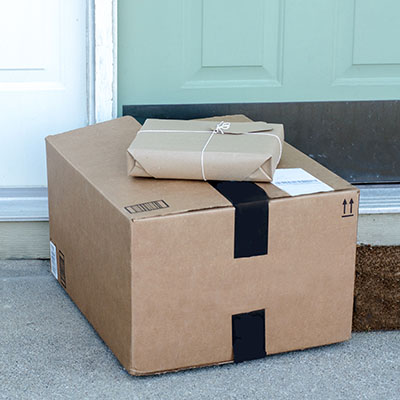 How much we saved using Capital One Shopping By taking 30 seconds to install the Capital One Shopping browser extension, we were able to save a total of $87.37 on our gifts. Not too shabby.
Whether you're planning to stick with tradition or buy your date something a little different for Valentine's Day this year, make sure to get Capital One Shopping before you start.
It's totally free to use and can continue saving you money well after love day in lockdown.
Sponsored
Here's how to save up to $700/year off your car insurance in minutes
When was the last time you compared car insurance rates? Chances are you're seriously overpaying with your current policy.
It's true. You could be paying way less for the same coverage. All you need to do is look for it.
And if you look through an online marketplace called SmartFinancial you could be getting rates as low as $22 a month — and saving yourself more than $700 a year.
It takes one minute to get quotes from multiple insurers, so you can see all the best rates side-by-side.
So if you haven't checked car insurance rates in a while, see how much you can save with a new policy.