To demonstrate, we used a free browser extension called Capital One Shopping to instantly compare prices on Amazon against other online stores. Here's how much this 30-second download can save you on your home office shopping spree.
Create your dream office for less
Once Capital One Shopping is set up on your computer, just start browsing for stuff on Amazon like you usually would.
Whenever you click on an item, Capital One Shopping will show you whether it's available for a better price at another store.
For our hypothetical list, we gave ourselves a budget of $1,280 — the average weekly pay in the U.S., according to ZipRecruiter.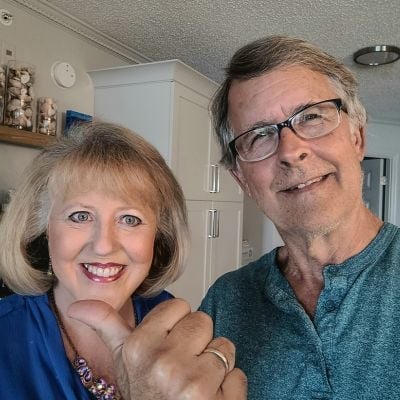 Standing desk Your desk is going to be the most heavily used item in your home office, so it's worth investing in a good one. An adjustable standing desk will always fit your height perfectly and allow you to sit or stand as you please, freeing you from that hunched-over position.
Amazon did have the lowest available price on a standing desk from Flexispot ($250) — but by using Capital One Shopping, we were able to find a coupon for $20 off.
That's right: In addition to its price-comparison tool, Capital One Shopping also finds any available coupon codes for your purchase and automatically applies them when you check out.
Office chair
When you do decide to sit at your desk, a comfy ergonomic office chair can make a world of difference.
We spotted a high-backed leather chair with lumbar support on Amazon for $209, but Capital One Shopping was able to find us a slightly better deal on the same chair at Bed Bath & Beyond.
Capital One Shopping also takes shipping and taxes into account, so you won't have to worry about getting slapped with additional charges if you decide to follow its recommendations.
Kiss Your Credit Card Debt Goodbye
Having a single loan to pay off makes it easier to manage your payments, and you can often get a better interest rate than what you might be paying on credit cards and car loans.
Fiona is an online marketplace offering personalized loan options based on your unique financial situation.
When you consolidate your debt with a personal loan, you can roll your payments into one monthly installment. Find a lower interest rate and pay down your debt faster today.
Get Started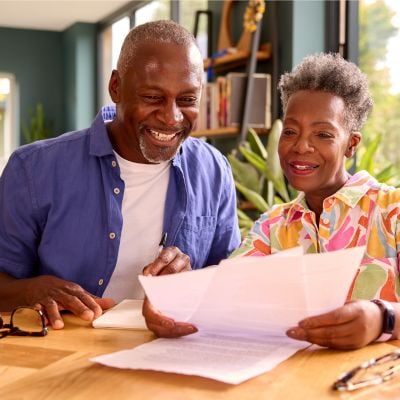 Computer monitor
If your primary work computer is a laptop, buying a monitor for your home office is a smart investment. It'll allow you to have multiple documents and windows open at once, so you won't have to sift through dozens of browser tabs.
We found a Samsung 24-inch 1080p monitor on Amazon for $159, but Capital One Shopping landed us a slightly better deal from Office Depot.
Desk lamp
You'll want a decent lamp in your home office for those nights when you're burning the midnight oil. These days, many desk lamps also double as a charging station for your phone or tablet, which is always nice to have.
Amazon had a touch-controlled LED desk lamp with a charge port from TaoTronics listed at $80, and we were able to save $9 thanks to a coupon that Capital One Shopping found us.
Whiteboard A whiteboard might not be an obvious addition to your home office, but the ability to map out your workflow on a large space can give your productivity a surprising boost.
Whiteboards come in all different sizes, so no matter how much space you have in your office, you'll be able to find one that fits.
We went big and picked a 48-by-36-inch double-sided whiteboard from VIZ-PRO on Amazon, and Capital One Shopping instantly found us the same one on eBay for $42 less.
File cabinet
A file cabinet is another one of those organizational items you might not think you need at home, but once you get one you'll wonder how you ever survived without it.
We went with a simple two-drawer cabinet from Lorell, and Capital One Shopping was able to find it for $11 cheaper at Walmart than it was going for on Amazon.
Headphones Whether you enjoy listening to music while you work or you just want to avoid broadcasting your confidential Zoom calls to your roommates, a good pair of headphones is key.
Apple AirPods provide great sound and are wireless, so you can pop into the kitchen for a snack without having to drop out of a teleconference.
Amazon had AirPods with a wireless charging case available for $170, but Capital One Shopping found us the same pair on eBay for $54 less.
Wireless mouse
If you use a laptop for work, a wireless mouse will save you from fumbling around on your trackpad all day.
The Apple Magic Mouse 2 is super lightweight, and its Multi-Touch surface allows you to easily swipe and scroll. With Capital One Shopping, we were able to find one for $83 at Staples, which is $24 less than it was selling for on Amazon.
Wireless keyboard
Like a wireless mouse, a wireless keyboard provides more flexibility if your main work computer is a laptop. It's especially useful if you have a second monitor in your home office.
The Apple Magic Keyboard goes for $100 on Amazon, but Capital One Shopping found one on eBay for $10 less.
Coffee maker If you're a coffee drinker, you know the power of a fresh cup to perk you up during the workday.
You might already have a primo coffee setup in your kitchen, but an unobtrusive single-serve coffee maker in your office can help sustain you through those marathon meetings. Just remember to mute your mic while it's percolating.
When we searched for a Keurig single-serve coffee brewer on Amazon, Capital One Shopping showed us we could snag one for $76 on eBay and save ourselves $23.
This is how much we saved with Capital One Shopping
Here's everything we picked up for our hypothetical home office, with the original Amazon prices and the savings we found using Capital One Shopping. The prices listed are the approximate totals after shipping and taxes.
Capital One Shopping savings

| | Amazon.com | Capital One Shopping |
| --- | --- | --- |
| Flexispot Standing Desk | $250 | $230 (Amazon, with coupon) |
| Serta Office Chair | $209 | $201 (Bed Bath & Beyond) |
| Samsung HD Monitor | $159 | $152 (Office Depot) |
| TaoTronics LED Desk Lamp | $71 | $80 (Amazon, with coupon) |
| VIZ-PRO Double-Sided Whiteboard | $175 | $133 (eBay) |
| Lorell 2-Drawer File Cabinet | $118 | $107 (Walmart) |
| Apple AirPods | $170 | $112 (eBay) |
| Apple Magic Mouse 2 | $107 | $83 (Staples) |
| Apple Magic Keyboard | $100 | $90 (eBay) |
| Keurig Coffee Maker | $99 | $76 (eBay) |
With the help of Capital One Shopping, we were able to get everything on our home office wish list for $1,264, coming in under budget.
In total, taking 30 seconds to install the Capital One Shopping browser extension saved us $194.
So if you're planning to invest some money into your home office this year, make sure to get Capital One Shopping before you start. It's totally free to use, and it could save you cash on supplies — not to mention everything else you buy online.
Sponsored
Follow These Steps if you Want to Retire Early
Secure your financial future with a tailored plan to maximize investments, navigate taxes, and retire comfortably.
Zoe Financial is an online platform that can match you with a network of vetted fiduciary advisors who are evaluated based on their credentials, education, experience, and pricing. The best part? - there is no fee to find an advisor.