15. Stack your CVS coupons and manufacturer coupons CVS is pretty lawless when it comes to coupon restrictions. Unless it's explicitly stated, you can use coupons however you want.
You can double up on the same CVS coupon on the same item, add manufacturer coupons to an item you're using CVS coupons for and stack a quantity coupon on top of each other. As long as you have the coupon in your hand, hit the threshold of items purchased and dollars amounts, you'll be able to save big.
Coupons are the lego building blocks that create your savings; the only limits are your imagination and whatever the cashier allows you to do.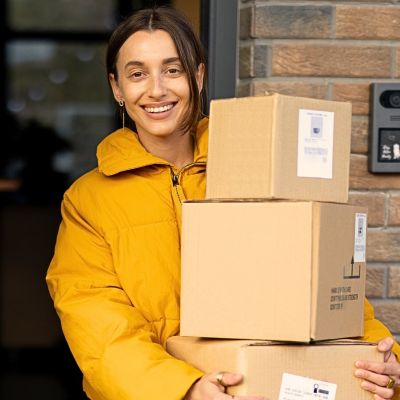 Capital One Shopping's browser add-on automatically applies coupon codes as you shop online. It's absolutely free – plus it takes only two clicks to install. Add the Capital One Shopping browser extension today and start earning discounts of up to 50% on the things you already buy.
Install for Free
14. Double up those BOGO coupons Buy one, get one free? How about we just take them both for free — cool?
The nature of coupons at CVS allows you to pull off some schemes that feel illegal. If you have a manufacturer BOGO coupon, you can stack it with a CVS BOGO coupon for the same item and only pay the sales tax.
If you have a "dollar off" coupon that has an item limit, you're allowed to stack two — as you're purchasing two of the same item — even though you only pay for the price of one.
Make hoarding a lifestyle choice.
13. Shoot your shot with expired coupons Finding those straggler coupons at the bottom of a shopping bag you haven't used in a while can feel gut-wrenching. Much like expired milk — give it a good whiff and see if it's still any good.
CVS machines will still scan Cash Register Tape (CRT) coupons two days past their expiration date and manufacturer coupons up to two weeks past their expiration date.
As long as your cashier accepts them, and the machine registers them, then there's nothing to lose by sneaking a few into an order.
The worst that can happen is they say no. (Much better than what happens if the milk has expired.)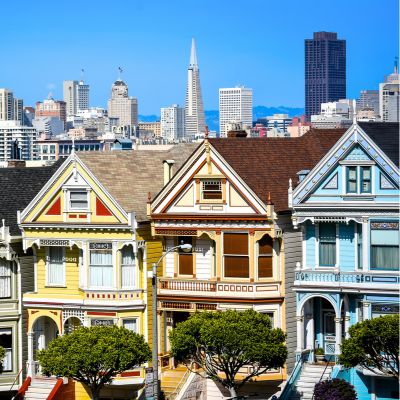 Believe it or not, you don't need millions, or even hundreds of thousands to invest in real estate. Arrived is an online platform where you can invest in shares of rental homes and vacation rentals without the headaches of being a landlord.
Learn More
12. Extend the expiration date on your CVS app Sometimes CVS will put an item up for sale the week after they've offered an in-app coupon for it.
It's a pain in the butt to see a sale item you could've saved even more on if that dang digital coupon hadn't expired on you.
If you're perusing the CVS app and find a coupon you love that's expiring soon, save it to your card.
As long as you haven't printed it, the app will push the expiration date on the coupon by a couple of days.
11. Make the points rain in those checks Unlike the raincheck your friend promised, CVS rainchecks are actually real.
Sale items can fly off the shelves, leaving you as rabid as a Black Friday shopper.
But at CVS, if a product is out of stock, you can ask a CVS employee to write you up a raincheck for that item. This will be a handwritten slip that will be good till the end of time.
Rainchecks can extend a sale item price and any CVS/CRT coupons you have for that item. But sometimes the employee writing you a ticket won't write in the points for the item.
Make sure to ask them to write the points on the raincheck, because they won't automatically carry over.
10. Put your pets on your pharmacy plan The ExtraCare Pharmacy & Health Rewards program is a great way to rack up those ExtraCare bucks.
Every time you refill a prescription, you get one credit; getting 10 credits gets you an extra $5 just for refilling at CVS. There's a $50 per year limit, but that $50 is per person registered on your plan.
It's not just human people that need prescriptions: CVS allows you to add any pet to your plan, and they're treated just like any other household member.
9. Earn ExtraCare bucks on Gift Cards Earn money while spending money on … money?
There are promotions throughout the year during which CVS will give you ExtraBucks on certain gift card purchases. You have to be an ExtraCare member to get promotions like this, but it's well worth it if you hit Chili's hard after a long work day.
This will sometimes apply to specific gift cards, but CVS has a wide array of gift cards, so you'll find something you use. With a little planning, you can save 20% on $75 purchases.
8. Trade in unwanted gift cards for CVS gift cards OK, maybe you went a bit overboard with that last point, and now you have all these gift cards you can't use.
Or, maybe grandma misheard you when you said you like Denny's and got you a large gift card to Penny's Hat Emporium.
CVS can exchange those unwanted gift cards for CVS gift cards, so you can spend money on stuff you actually want.
Don't expect the full amount, as they often put 50–80% of the original amount on the CVS card. But it's better than starting a collection of fedoras you don't want.
7. Save hundreds on low cost EpiPens EpiPens are saving lives, but the price tag often leaves people in shock.
CVS offers low-cost epinephrine auto-injectors for people that need them. At $109.99 for a pack of two, it's way less expensive than the leading generic brand's two-pack at around $400, and way, way less than the EpiPen brand at nearly $700.
If you want to take advantage of this, ask your doctor to make sure Adrenaclick, the active ingredient in these auto-injectors, works with your health needs.
6. Take advantage of the 98% Rule It's happened to all of us. You're a few pennies shy of that $15 threshold for a coupon to activate, and it's not quite worth it to throw in something else to round the total up.
It's not an official store policy, but CVS abides by a 98% rule. Which means if you've fulfilled 98% of the price, the reward will apply to your purchase. Which means a $20 threshold is more like $19.60 all the way up to $50 being $49.
You're still allowed to stack coupons on top of this, as long as the purchase total hits the 98% threshold before they're applied.
5. Make friends with the scanner on the CVS app The CVS app is good for a lot of things. It can save you from having to print everything out and allows you to scope out deals to make a CVS game plan. But it's also useful to use while you're shopping in the store.
There's a scanner on the CVS app that will help you identify any CVS and manufacturer coupons you can apply to the item.
On the flipside, you can scan your item to be sure your coupons will work for that specific item.
4. Return beauty or CVS brand products — even if you already tried it Listen, it's OK that you thought you could pull off blue eyeshadow. We all need to try it once.
Good thing CVS has a 100% satisfaction guarantee on all CVS brand and beauty products.
This means you can actually return an item after it's been opened, as long as you have the receipt.
So if you got the wrong shade of foundation or you have buyer's remorse because of that purple lipstick, feel free to just take it back and pick something else.
3. Make $5 when you get your flu shot at CVS Needles are scary, but getting the jab doesn't have to be bad.
Scheduling your flu shot through CVS will get you a $5 off $20 shopping pass to help you save on those post-shot lollipops you're going to get.
This coupon is also stackable like any "dollar off" CVS gives out, so stack away.
Your insurance can cover the cost of your flu shot, and depending on which brand of shot your CVS is carrying, you might be able to get it for free regardless of insurance.
2. Absence makes the deals get better When you sign up for ExtraCare, CVS tailors the coupons they send you to your spending habits.
If you're new, or haven't shopped there in a while, they'll send you high-value coupons to try to win you over.
Some shoppers reported receiving 40% off coupons after exploring their other drugstore options.
Take a break from CVS for a little while, and you'll often find better CRT coupons when you come back.
1. Keep your eye on the clock If you want — nay, NEED — to know CVS deals the minute they get posted, then you have to learn when the app updates its deals.
CVS changes its deals at midnight on Saturday — or 12:00 a.m. ET on Sunday if you want to get technical about it.
If you live in a different timezone, it means you can scope out deals before all the previous deals turn back into full-price pumpkins.
Sponsored
Kiss Your Credit Card Debt Goodbye
Millions of Americans are struggling to crawl out of debt in the face of record-high interest rates. A personal loan offers lower interest rates and fixed payments, making it a smart choice to consolidate high-interest credit card debt. It helps save money, simplifies payments, and accelerates debt payoff. Credible is a free online service that shows you the best lending options to pay off your credit card debt fast — and save a ton in interest.