1. New Jersey
For the fifth consecutive year, New Jersey was the number-one state Americans chose to leave in 2022. The top reasons folks cited leaving New Jersey were for retirement (32%) and being closer to family (also 32%). From there, a new job was the likely culprit at 20%.
However, a poll by Monmouth University last year found that a record 59% of New Jerseyans want to leave the state eventually. This could be due to the Garden State's high property tax burden, which is only rising higher, with the high cost of living pushing many to seek shelter elsewhere.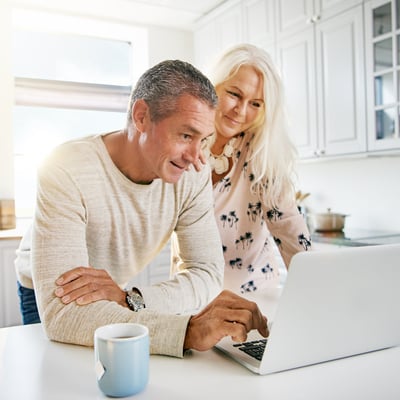 Are you confident in your retirement savings? Get advice on your investment portfolio from a certified professional through Datalign. It only takes 3 minutes to connect with an advisor who puts you first.
Get Started
2. Illinois
For the Illinoisans leaving the state, the choice came down to moving for a new job (31%), family (30%), retirement (24%) and a new lifestyle (22%).
This marked almost a decade of straight losses for Illinois, with residents looking for more affordable living. Interestingly, nearly 52% of those who left the state in 2022 earned more than $150,000 a year.
Considering Illinois "offers" one of the highest combined local and state tax rates and the second-highest property and sixth-highest gas taxes in the country, it's unsurprising high earners are eager to set up shop elsewhere.
Read more: Rich young Americans have lost confidence in the stock market — and are betting on these assets instead. Get in now for strong long-term tailwinds
3. New York
New York, New York, it's a hell of a state. And it's a hell of a cost to live there as well. Retirement again topped the list as the main reason New Yorkers left (31%), with lifestyle and family tied for second (both 28%).
Similarly to Illinois, 48.75% of residents earning more than $150,000 chose to leave the state, with 36.87% at age 65 or older. With rents climbing higher and higher, taxes through the roof and an overall high cost of living, it's pretty clear why many choose to leave the Empire State.
Yet there's some evidence that those who left during the pandemic are now coming back as real estate starts to drop. Still, those seeking homes in the Big Apple will need to have a housing budget above $1.3 million if they hope to buy their homes.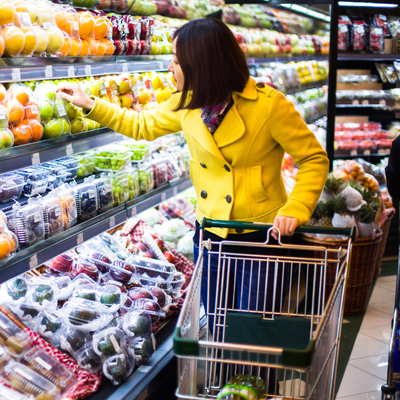 Upload a picture of your shopping receipts to the free Fetch app, and start earning points today. Redeem your points for cash or gift cards.
Start Earning
4. Michigan
On the other side of Lake Erie, Michigan lost slightly more residents than it welcomed in 2022, with 57% choosing to make their homes elsewhere.
The two top reasons for that were family (33%) and a new job (30%). In fact, cost doesn't seem to be a huge factor, with just 2% of movers choosing to leave for that reason. Yet those above 65 still were the largest group to leave, accounting for 34% of movers.
And although the cost of living is generally low in the state, considering the harsh winters there, it's no surprise some might want to leave the Great Lakes State for sunnier pastures where they can live easy and cheap.
5. Wyoming
Polishing off the top five we have Wyoming. Sensing a theme? As Americans ditch the cold weather for warmer, less-occupied states, the clear reason for many Wyomingites to leave came from finding a new job (40%).
What's shocking, however, is that it seems many residents who chose to leave hadn't been there very long.
Wyoming received a massive influx of movers during the pandemic, with many choosing to embrace its wide open spaces. However, it looks like the move wasn't permanent for many. The largest outflux came from those making anywhere under $100,000. And demographically, the majority were 55 and older. So perhaps Americans wanting to retire and needing the cash on hand chose to look elsewhere for it.
Bottom line for Wyoming is if the state can't offer low costs and jobs, Americans aren't going to stay long.
Sponsored
Jump-start your retirement plan with personalized advice
Are your retirement savings on track? Get personalized advice from a financial advisor that understands your needs.
Datalign matches you with vetted registered advisors that can help you improve your investment portfolio and grow your retirement savings safely. In minutes, you can connect with a local or remote advisor and get a free initial consultation.
Get matched with a financial advisor today at Datalign and get on the path to financial success.