1. Running on fumes With gas prices the highest they've been since just before the financial crisis of 2008, according to CBS News, it's understandable that you'd want to delay filling up until the last possible minute.
But having gas in your tank does more than just help your car go — it also cools the fuel pump. If your fuel pump overheats, it can cause the engine to misfire.
Think about your heart skipping a beat — you consider the engine the "heart" of a car, it's exactly that. Misfiring causes the engine to "stumble", losing rotations per minute, and if left untreated, can cause expensive permanent damage.
Symptoms of fuel pump malfunction include slower acceleration than normal, and even worse fuel economy.
The general consensus among car mechanics and other professionals is that to avoid fuel pump damage, it's advised to keep your fuel tank at least one quarter full at all times, says Family Handyman.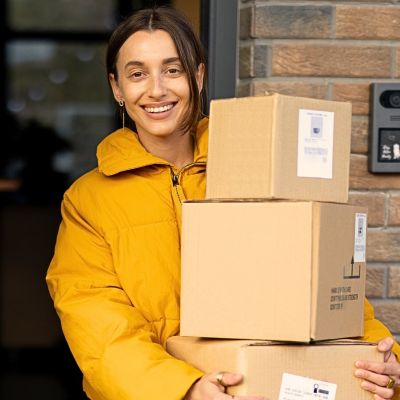 Capital One Shopping's browser add-on automatically applies coupon codes as you shop online. It's absolutely free – plus it takes only two clicks to install. Add the Capital One Shopping browser extension today and start earning discounts of up to 50% on the things you already buy.
Install for Free
2. Letting 'er freeze If you live in a state with the fourth season, you know what special punishment it can be to drive in the winter. Your hands often stick to the steering wheel, your breath turns into ice the second it leaves your body, and you can regularly get stuck in snowbanks.
But it's important to take a few minutes before you leave your driveway to warm up your car.
By "warm up", car manufacturers don't mean "leave your car idling for 20 minutes or more", as that is not only environmentally destructive, but wasteful of gas.
As Consumer Reports points out, modern car technology has made it possible to fully lubricate your car within 20-30 seconds — modern cars have engines that rotate at 1,200 rpm when cold, which was unheard of for older models; by rotating at that speed, the engine is able to circulate oil quickly.
By turning your car on just before you brush the snow off the roof and the ice off the windshield, you'll give it the extra time it needs to be fully lubricated and ready to take you where you need to go.
3. Ignoring the noises After a while of driving the same car, you get to know its habits and performance, and you'll be hyper-aware if anything changes.
Think along the lines of a faint knocking underneath the hood, the tires grinding, or the engine sounding like it has a cough.
The cost of owning a car has increased by 5% over the last year, according to the American Automobile Association (AAA) and you wouldn't be the first person to think something similar to "oh, that doesn't sound so bad," when confronted with something you'd rather deal with in the future.
But the grinding, or squeaking you may be tempted to overlook are often little maydays sent by your car, warning of a problem, or worse, metal-to-metal contact, which will eventually cause more expensive damage to your car and potentially cause an accident.
Your wallet and your car will both thank you if you get that looked at sooner, rather than later.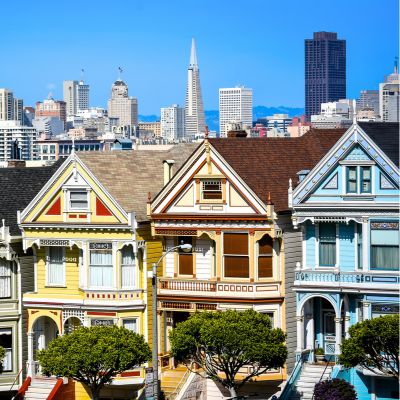 Believe it or not, you don't need millions, or even hundreds of thousands to invest in real estate. Arrived is an online platform where you can invest in shares of rental homes and vacation rentals without the headaches of being a landlord.
Learn More
4. Riding your brakes While you may think it just makes good sense to keep one foot on the gas pedal and one on the brakes, it's wreaking havoc on your brake lines.
Not only can it "burn out" — pun intended — the brake system due to excessive heat buildup, but it can also compromise your automatic emergency braking system.
If you ever should need it, the automatic emergency braking system sometimes will not deploy if it "thinks" you are already pushing the brake pedal. If your foot is resting on the brake pedal, the EBS gets the message that you have got the situation under control, when perhaps you don't.
Brakes are really important both for your safety as a driver, and for the safety of others, and taking care of them can eliminate the potential for accidents.
AAA recommends that you get your brakes checked at every oil change. A thorough checking should include monitoring the fluid levels, brake pad inspection, and looking for leaks.
5. Dining a la car The proliferation of drive-thrus might try to persuade you otherwise, but in general it is not a good idea to eat in your car.
Not only does eating in your car obviously increase the likelihood of spills, staining the upholstery, making everything smell like fast food grease, and potentially attracting animals, but it also serves as a carbohydrate-filled distraction while you're driving.
Reader's Digest also wants to warn you that it is simultaneously a food safety issue, with the amount of bacteria on a given snack doubling in 20 minutes if it's stored at temperatures between 40 and 140 degrees Fahrenheit.
A new car can depreciate up to 30% in value once it's driven off the sales lot, and depending on which model you buy, it can lose up to 60% of its original value by its fifth year.
Forgoing meals in your car is an easy way of not hurrying that along.
6. Smoking Smoking cigarettes not only affects your health, but your car's health, too. In fact, there are few things you can do in your car that are more destructive than smoking.
First, there is the smell. If you smoke cigarettes consistently in your car, it will almost be impossible to remove the smell completely.
This will obviously affect its resale value. Most non-smoking customers will be aware of the health dangers of even third-hand smoke, and will not want to risk it.
There is also the discoloration of the car's interior and other damage — burn marks, anyone? — that will decrease its value.
Marijuana can also damage your car, lest you think it was limited to only cigarettes. The CDC states that smoking marijuana can impair cognitive and motor abilities and can lead to more accidents on the road.
Similarly to tobacco, the oils from marijuana smoke can stay in your car for days, as cannabis dispensary The Sanctuary says. It can also burn your upholstery, and cause discoloration.
7. Weighing it down File this one under "the more you know". If you look into the owner's manual in your glove compartment, you'll be able to find the load-bearing capability of your car.
Each car deemed road-worthy in the U.S. has been designed to adhere to certain guidelines, whether it be a SUV, a coupe, or a family sedan.
Typically, the roof of your average car can only hold about 100-165 pounds of extra weight, but what is legal can vary from state to state.
An article from Fatherly.com explains that not only does carrying more weight on the roof of your car potentially lead to more accidents, but it can stress the interior of your car just as much.
Extra weight can compromise your car's acceleration, braking system, and overall performance.
It can wear your tires thin, and if you do it often enough, can lead to a sharp increase in maintenance costs over time.
If you can't find the information easily in your owner's manual, there should also be some information from the manufacturer on the door pillar behind the driver's seat.
8. Speeding over speed bumps Speed bumps (or their wider, lower cousins speed humps) are traffic calming options that typically lower a car's speed by approximately 40%, according to traffic control experts, Valley Traffic.
As a driver, they can be frustrating to deal with, but as they are often found in areas where pedestrians and motorists mix, let's consider them a necessary evil.
Car repair experts Sun Auto Service assert that you can seriously damage your car if you don't slow down enough before going over a speed bump. Not doing so can do things like scrape the undercarriage, disrupt the exhaust system, wea out your tires, damage your shock system and mess with your car's alignment.
You can cause immediate injury to your car by hitting a speed bump too quickly, or gradually damage it in a way that builds up over time and then makes for a lot of expensive repairs.
However, if you go over a speed bump at the speed you're meant to — about three miles per hour — it will give your shocks time to compress and absorb the bump.
9. Not changing your tires Winter roads are notoriously unpredictable, offering drivers a menu of black ice, snowfalls, fallen debris and weather that can change on a dime.
Winter tires are different than all-season or summer tires in some key areas: they are made of more flexible rubber, which helps them grip onto surfaces more effectively; they have deeper treads, which provide better traction; and they have "biting edges", which tire company Bridgestone says are slits in the tire treads that increase traction.
If you drive on winter tires in the summer, there is a fair chance that the rubber will melt in the months of July and August, which compromises their tread and makes them far less effective for the winter conditions they were designed for.
It's worth it to change your tires a couple times a year; or, if you don't live in an area that has those "deep winter" conditions, to use all-season tires.
All-season tires aren't as effective as "full summer" or "full winter" tires, but provide a good compromise.
10. Forgetting your tire pressure You wouldn't be the first person to neglect your tires, but it's worth it to keep them healthy.
By letting your tires get a little bit flat, it can drastically affect the handling of your car — think slower reaction time, less traction on the road, and more wear and tear on the tire itself.
The U.S. Department of Fuel Economy estimates that, by keeping your tires at the appropriate pressure, you can improve your gas mileage up to 3% in some cases.
Checking the air pressure in your tires is fairly straightforward and it can be done at the same time you're getting your car serviced — aiming for checking them around once a month should be more than enough.
When trying to find out what is the appropriate air pressure for your tires, make sure to consult either the owner's manual or the information posted on the door pillar behind the driver, not what's printed on the sidewall.
11. What maintenance schedule? If you put off your car's regular check-ups too many times, there is a chance you will get used to its sounds of distress, much like the urban legend of the frog who gets boiled in a pot of water because it doesn't notice the heat being gradually turned up.
There are three different types of maintenance, according to Firestone Complete Auto Care — standard, for those drivers who drive just enough to keep their cars running, normal, and severe. You should check your owner's manual — or, if that's not available, look up your car online — to get an idea of what the manufacturer suggests.
This is about identifying and fixing small issues before they become big, expensive damage — for instance, examining the timing belt, which, if it falls off, can cause your car to fall apart from the inside out.
The good news is that more and more manufacturers are making regular maintenance a part of the price of their car, so all you need to do is set aside the time to get it done.
12. Ignoring your dashboard Your dashboard is not making a light show for your own entertainment. The symbols that appear on your dashboard are, in fact, how your car tries to communicate with you to let you know that something is wrong.
While it may be an elaborate language to decode, your dashboard can let you know when you need to check your engine, your coolant levels, the temperature of your transmission, or the health of your battery.
Dashboard lights aren't a new system of communication, either. As early as 1933, the Hudson Super Six's manual came with instructions on what to do if the car's generator light turned on.
As per the manual, "(if) the generator signal…flashes when the car is being driven above twenty miles per hour, it indicates that the battery is not being charged. Your electrical system should be checked by your Hudson dealer."
Owning a car is objectively expensive, but it doesn't have to be as expensive as car owners often make it for themselves. If you pay attention to the dashboard lights and bring your car in when it lets you know there is a problem, you will save a lot of money.
13. Rolling backwards in drive The best way to shift gears on any vehicle, manual or automatic, is to do it when the car has come to a complete stop.
Although many drivers have been in a rush to get somewhere and thrown their car into gear while it was rolling, this is one of the fastest ways to get your car from "good condition" to "not driveable".
According to the National Highway and Traffic Safety Association, by way of crash calculator Omni, the impact of a car at a speed of just 20 miles per hour exerts force of approximately 7,000 tons. If you shift gears, even at a low of a speed, you're asking the engine to stop and reverse course immediately.
Cars everywhere are begging you not to do that — unless you want to ruin the transmission.
Transmission repairs are some of the costliest to do, with readers at the "Transmission Cost Guide* guessing that a total replacement will cost anywhere between $1,800 and $3,400.
14. Defrosting your windshield with water You may think that putting hot water on your iced-up windshield would melt the ice off it, but do you know what happens when you put hot water on cold glass?
The glass can shatter.
If you're doing this as a time-saving measure, think about how much time you'll waste if you can't drive your car because it no longer has a windshield.
It is worth it to take the extra time to defrost your windshield the "official ways", by scraping it, and letting the car warm up, or, if you have the option, parking your car inside. Last but not least, you can park your car facing where the sun will rise in the morning, and have nature do the thawing for you.
Auto glass manufacturer, Auto Glass, says that the typical cost for a windshield replacement can be anywhere between $100 and $400, not including the cost of labor — and that can vary depending on the type of car you have, and how old it is.
15. Parking outside Leaving your car outside every night exposes it to harsh weather conditions — the salt and ice of winter, the heat of summer — potential vandalism, and less obviously, to rodent infestation.
Fun fact: about 15 years ago, many car manufacturers switched from petroleum-based wiring to soy-based wiring, which many people credit as the draw for critters looking for a late-night snack.
As much as that's the premise for a great cartoon series, Car and Driver debunks this as probably an urban myth, as rodents are known to enjoy warm places and constantly nibble things in order to maintain their ever-growing teeth.
If you have access to a weather-proofed, indoor garage that will protect your car from all different kinds of outdoor-related damage, please do not pass go, please start parking your car there immediately and collect the hundreds of dollars you otherwise would be spending on repairs.
If you do have to park it outside, you can help protect your car by regularly applying wax, which will help shield it from minor environmental and chemical damage.
16. Keeping it real…ly dirty Yes, washing your car will make it shine and sparkle. But it can also preserve its life.
Every time you drive, your car gets dirty from the road and weather conditions, but it's also exposed to the chemicals in the air.
You might think that's a little overboard, but things like carbon monoxide, lead, nitrogen dioxide and particulate matter are all commonly found in outdoor air and can harm both humans and the environment.
They are what the EPA calls "criteria pollutants", because they are evaluated by human and environment-based criteria in order to set permissible levels.
It also matters if you live in a state that has winter. Washing your car can keep the undercarriage safe from the effects of road salt, which if left untreated can cause rust, which can eat right through your car's underside.
Just wash it every once in a while — and by "every once in a while", car experts usually agree that once every two weeks is best.
17. Forgetting the emergency brake Consider the parking brake an extra bit of insurance.
If you park your car and just leave it, you're asking your car's transmission to do the work of keeping it in one place.
Even if you drive an automatic, as the majority of Americans do, it is important to remember about the emergency brake for those times that you may forget to put your car in park — hey, it happens — or when the transmission pops out.
Not only does the emergency brake — also called the secondary braking system, e-brake, or handbrake — keep your car in the place where you parked it, but in automatic cars, it keeps the cables and levers moving.
Unused cables and levers can oxidize and seize, rendering them fairly useless, as Napa Auto Parts attests, and you'll need a fully-functional car if you run into an actual emergency.
On top of that, considering how most cars run on very modern technology, your car's service brake system is likely a complex mechanical computer that has the possibility of failure.
It makes good sense to have a back-up.
18. Not driving it enough It seems counter-intuitive that you need to drive your car a little bit in order to keep it in the best shape, but letting your car sit too long can drain its battery, dry out its fluids, and let the air out of its tires.
You don't have to take it on an extended road trip, but experts like U.S. Auto Sales recommend that to keep everything circulating, you take it out for a couple miles about once every two weeks.
Your car needs a bit of exercise every so often, as do you, and regular driving, even if it's just to the Costco and back, will help you notice if issues start to come up.
Don't forget that cars that stay in the same place for a long while provide the perfect shelter for many critters, who can make homes in your car's wheel wells, under the hood, or anywhere else they can access.
Please don't save your Isuzu for a special occasion.
19. Driving it too much Cars like a gentle, consistent touch. Just like you probably shouldn't roar over a speed bump, it's also harmful to stop and start it too much.
What does that mean? As an example, consider that you are running some errands. Turning on your car and then parking again before the engine has a chance to warm up and the fluids have a chance to circulate can be more harmful than not.
That pattern of starting, then stopping, wears out the car's parts faster than you might think.
The constant turning over of the car's ignition burns up the fluids needed to lubricate it, and if it runs "dry" for too long, the parts can rub up against each other and, according to the McNally Institute, cause a lot of damage.
A better solution is taking your car a further distance, then parking, and letting it sit for a while before driving it again.
Your car's engine wants to be warm, but not overheated, exercised but not exhausted. You get the idea.
20. Not fixing the cracked windshield Picture it: something as small as a pebble flies up and dings your windshield, leaving a tiny nick.
It's a small blemish, and you barely think anything of it, until it turns into a crack, and then that crack spider webs across the entire windshield.
Most states require that a car has a windshield which the driver can see through unobstructed. Traffic enforcement may pull you over and issue a citation if they notice.
It's not just tickets you need to be concerned with, as Kirmac Autoglass reminds you. A damaged windshield can affect your car's overall structural integrity, or affect its road safety test results — depending on how severe the crack is and which state you live in, says Car Insurance.
Most experts advise taking care of even the smallest windshield issue right away by paying your insurance deductible and taking your car to the mechanic. Otherwise the cost of repair, much like the damage to the glass, can spiral out of control.
More: Lower your car insurance and save. Compare rates
21. Souping it up Adding details to your car to fully personalize it or make its performance more to your liking can be very tempting.
Some of the most popular modifications in the U.S, according to How Stuff Works, are turbo-charging its engine, putting in sports seats, upgrading its suspension, tinting the windows, or putting neon lights on its undercarriage.
While it will look amazing, it might drastically lower your possibility of resale, should you ever want to sell it.
Beyond that, it's generally sound advice to check in with your state's regulations as to what you can and can't add on to your car, but depending on what you want, be warned that it might be an illegal addition.
Also, while this isn't always the case, if you have a problem with your car on the road and it's found to have been caused by its modification, it could void certain manufacturer's warranties, like Ford, and will not be covered by most standard insurance packages.
22. Wax on, wax off Waxing your car regularly provides a barrier between its paint and the elements of this cruel, cruel world.
It protects your car from airborne chemicals and debris, and helps shed dirt. According to Guide to Detailing, wax can also protect your car's exterior from sun spots and other discoloration.
Fortunately, you live in a time where modern wax compounds last a lot longer than they did in previous decades. You can ask a professional detailer to wax your car for you, or if you do it yourself, you will be able to use that time to inspect it for things that might be going on.
The majority of car wax is made of a blend of carnauba and other oils and petroleum distillates, but it can come in a variety of forms. If you want to spray it on, apply it in a liquid form, or use the traditional paste, those are all possibilities.
This is also in the category of "do a little bit now, save a lot later", and both your car and your wallet will thank you if you do this small act of preventative maintenance.
23. Ignoring recalls This one seems…self-evident, but it is worth repeating.
Whenever there is a substantial issue with a car, its manufacturer will issue a recall on that particular part.
A good example of this is the Takata brand airbag recall, which concerned a "slight issue" of the airbags exploding without warning.
It was obviously deemed so serious that the manufacturer suggested drivers immediately park their car and not drive again until the bags were replaced.
This is both to protect you, as the driver of the car, and for general public safety, and all you have to do is take the time to drop it off to get the part replaced. In the U.S., manufacturers are responsible for handling the costs of all product recalls, according to Consumer Reports
Completing recall work is necessary not only because it helps keep your car safe, but because it preserves its resale value. If you ever wanted to sell your car, many prospective buyers will look at its vehicle history report and see if it has any open recalls on it before they think about making you an offer.
24. Bumps and bruises Most, if not all, car owners know what it is like to get into the smallest fender bender or scrape a fire hydrant pulling away from the curb. There are a million ways you can get minor dents and scratches in your car, and you should address them straight away.
Yes, as U.S. News and World Report reports, it can be annoying to get the littlest things looked after. But the longer a small dent or scratch is left, the more secondary damage — like water, or rust — can occur, and the more involved and expensive the repairs can become.
Not to mention, if you did feel like calling it into your insurance company at some point, the longer that time elapses between incident and claim, the less likely it is to be successful.
The general suggestion seems to be that if you can't buff it out by hand, as suggested by Wired, you should bring it in as soon as possible in order to avoid the falling domino effect of more damage.
It will also help you maintain your pride of ownership.
25. Using the wrong cleaning products A lot of people love washing their cars and taking care of the detail work, but you need to use the right products for the purpose.
For instance, if you use Windex to clean a tinted windshield, chances are you will stain, or discolor your tint due to the ammonia content of the Windex.
Many cars have fabric-covered upholstery, but if your car has leather or vinyl seating, you should not use fabric cleaner on it.
Otherwise you run the risk of your seats fading, cracking, or staining a different color.
An easy, and effective cleaner is simple — water. Water won't abrade any surfaces, damage any material, and it removes most dirt and debris fairly quickly, if you use a little elbow grease.
Consumer Reports has a few suggestions for an effective, deep interior clean, which include using an alcohol solution of 70% or more on all hard surfaces, and vacuuming all upholstery before applying soap.
Sponsored
Kiss Your Credit Card Debt Goodbye
Millions of Americans are struggling to crawl out of debt in the face of record-high interest rates. A personal loan offers lower interest rates and fixed payments, making it a smart choice to consolidate high-interest credit card debt. It helps save money, simplifies payments, and accelerates debt payoff. Credible is a free online service that shows you the best lending options to pay off your credit card debt fast — and save a ton in interest.