1. iTouchless Bag Sealer, to keep chips fresh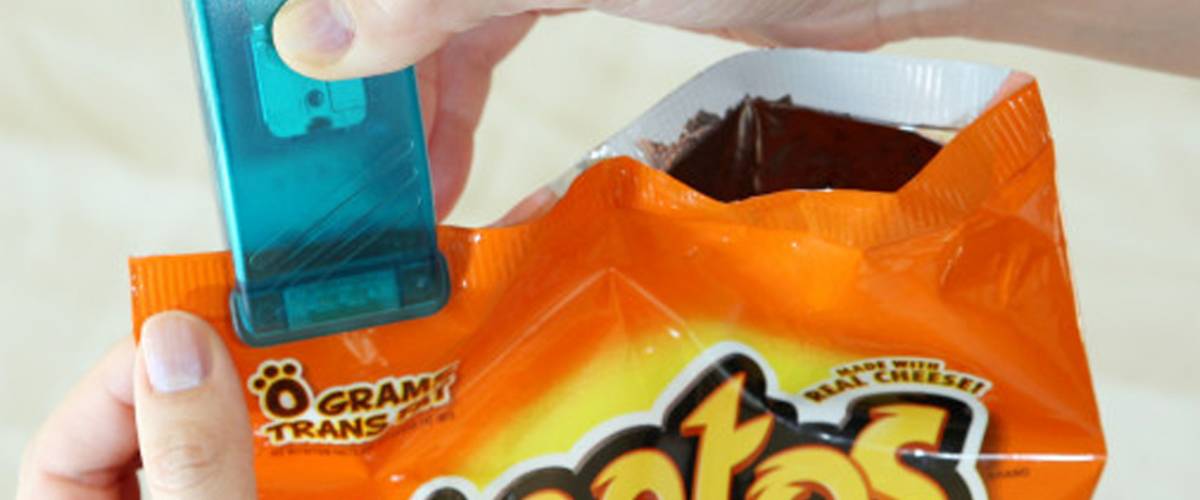 Stale chips are gross, but chip clips are a bother. Plus, you need to keep a stock of them so that you're not swapping them around, trying to choose which bag you're willing to sacrifice each time new chips show up in the house.
Well, clip no longer, because the iTouchless Bag Sealer is a small handheld device that heat-seals your snack packages for optimum freshness and — let's face it — maximum food fun.
Amazon says this product is a "No. 1 best seller" in its food preparation equipment category.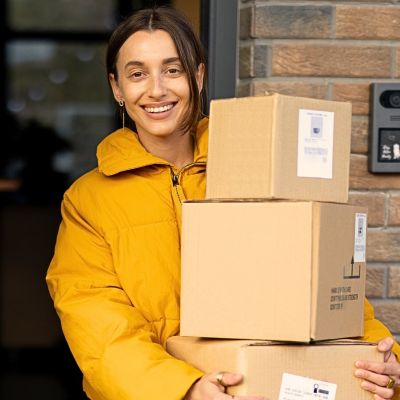 Capital One Shopping's browser add-on automatically applies coupon codes as you shop online. It's absolutely free – plus it takes only two clicks to install. Add the Capital One Shopping browser extension today and start earning discounts of up to 50% on the things you already buy.
Install for Free
2. Wool Dryer Balls, for a greener laundry day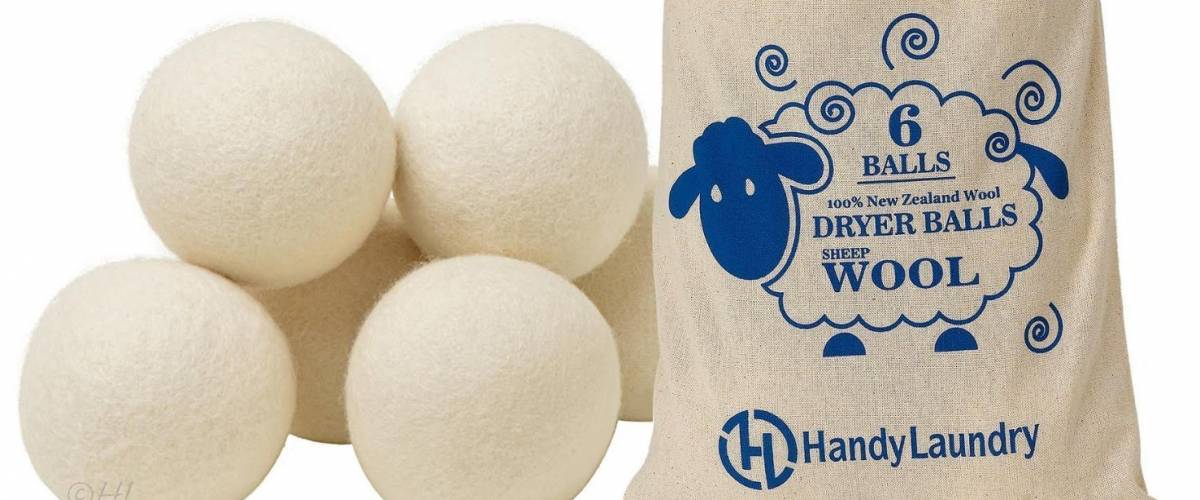 These big fuzzy Wool Dryer Balls from Handy Laundry are a great eco-friendly alternative to dryer sheets and fabric softeners that contain chemicals.
Made of "100% premium New Zealand wool," they say they wrinkles, lint and static, making your clothes come out smoother, fluffier and softer.
And, they claim to shorten drying time by at least 25% — by lifting your clothes and letting the hot air circulate better. That means these dryer balls could help cut your electric bill, in addition to cutting the time you now spend ironing.
3. Sugru, a fix-it for all sorts of stuff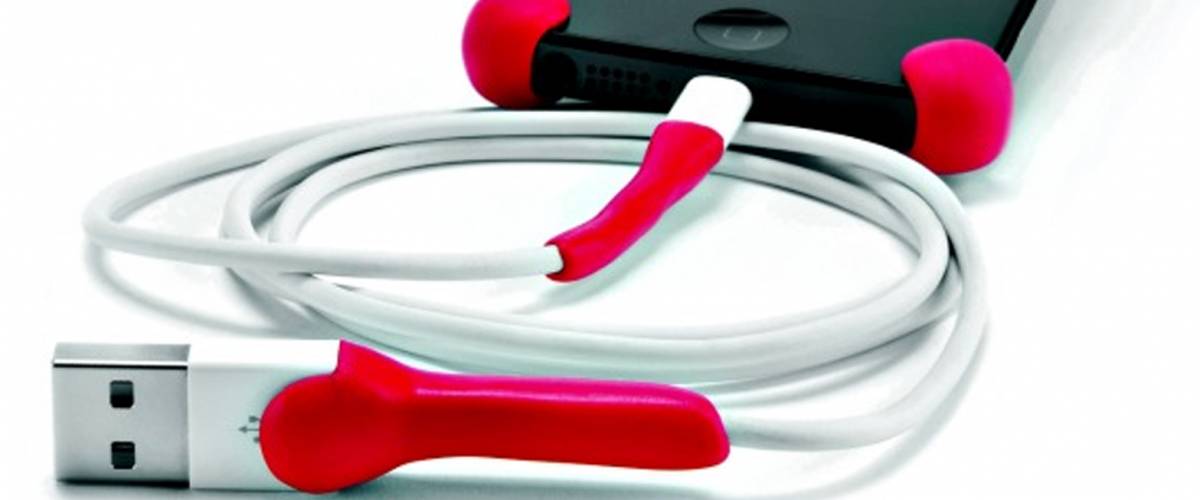 Sugru moldable glue is one of those handy inventions that make you wonder how we got by before it arrived.
It's a glue that acts like Play-Doh, and when it sets it turns into silicone rubber. It has hundreds of potential uses, from fixing broken objects to reinforcing cables and smoothing over cracks. Your imagination and ingenuity is the limit.
Sugru comes in different colors and dries into a semi-flexible yet strong and solid consistency.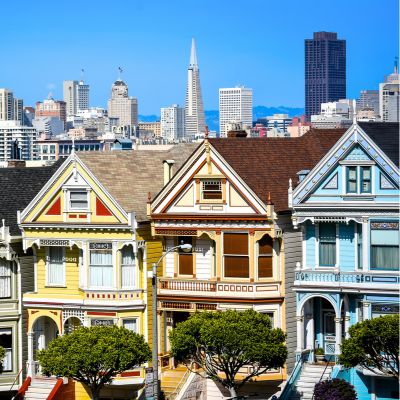 Believe it or not, you don't need millions, or even hundreds of thousands to invest in real estate. Arrived is an online platform where you can invest in shares of rental homes and vacation rentals without the headaches of being a landlord.
Learn More
4. Kinsa Smart Stick thermometer, works with your phone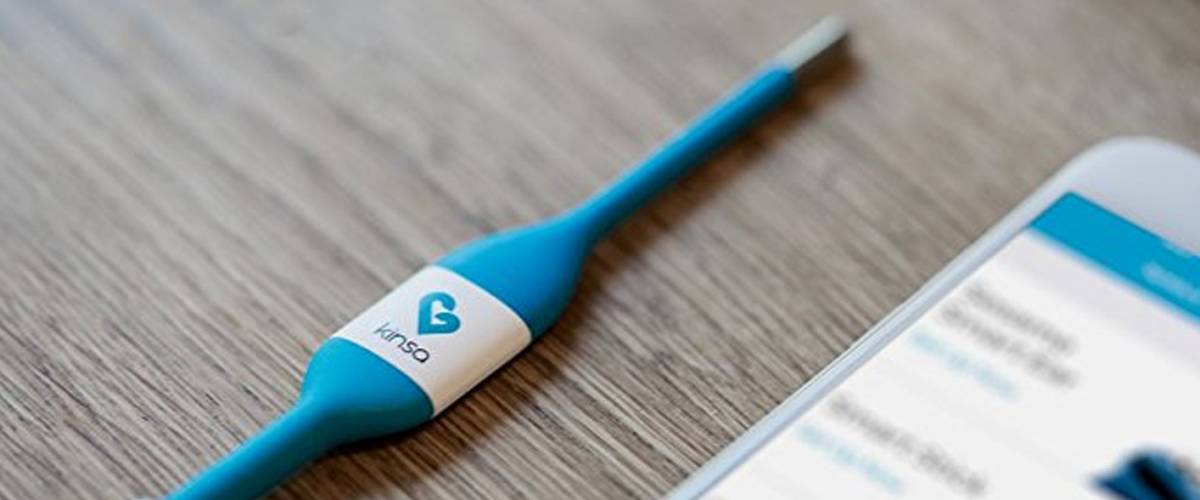 You already use your smartphone for so many things (including the occasional phone call). So why not let it help you take good care of yourself?
The Kinsa Smart Stick digital thermometer connects to your iPhone or Android device to give fast and accurate readings. You never have to charge it, and it stores your family's health information for easy access at the doctor's office.
Kinsa's accompanying app provides health advice based on your temperature reading. The thermometer comes recommended by pediatricians.
5. Mighty Handle, for smarter shopping trips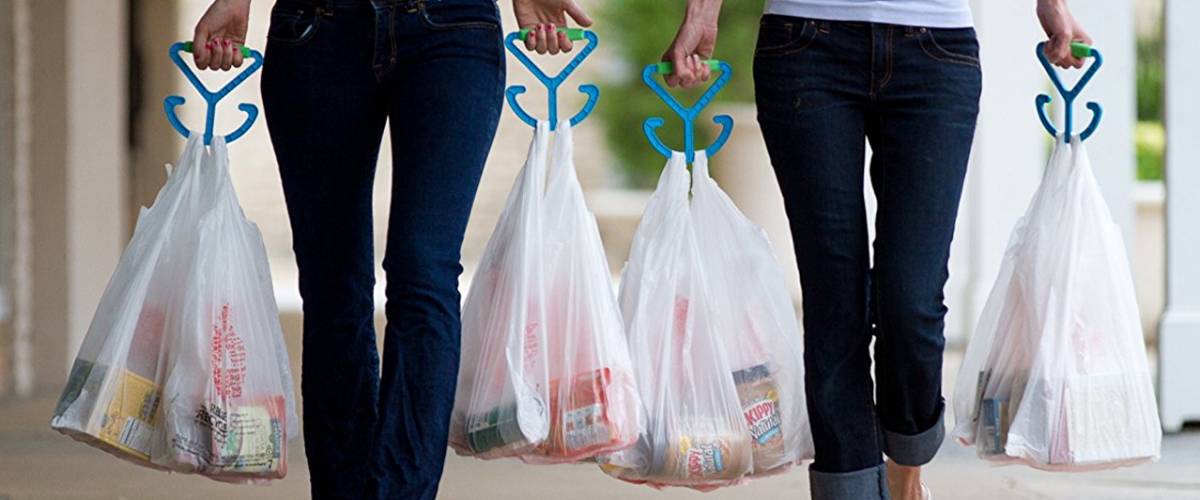 Think of the last time you tried to grab your heavy bags from the supermarket all at once. Are your hands having painful memories?
The Mighty Handle gives your hands a break. It's essentially a set of plastic hooks attached to a comfortable grip. You can hang multiple bags from the hooks and carry up to four plastic bags in one hand.
This incredibly useful little item allows you to achieve all of your overly ambitious bag-carrying dreams, without cutting off the circulation in your fingers.
6. 60 Second Salad Maker, for speedier salads Know that you need to eat more greens but just can't deal with all the hassle? There's all that rinsing and drying, not to mention the challenge of chopping the lettuce without cutting off a finger. Ugh!
You may find salvation in the 60 Second Salad Maker. It's a bowl to rinse and drain your salad ingredients, then you flip it to hold everything in place while you chop.
The idea is that you can make a healthy salad in under a minute. This product is one of the most popular sellers in Amazon's kitchen category.
7. Anker Astro, a better battery pack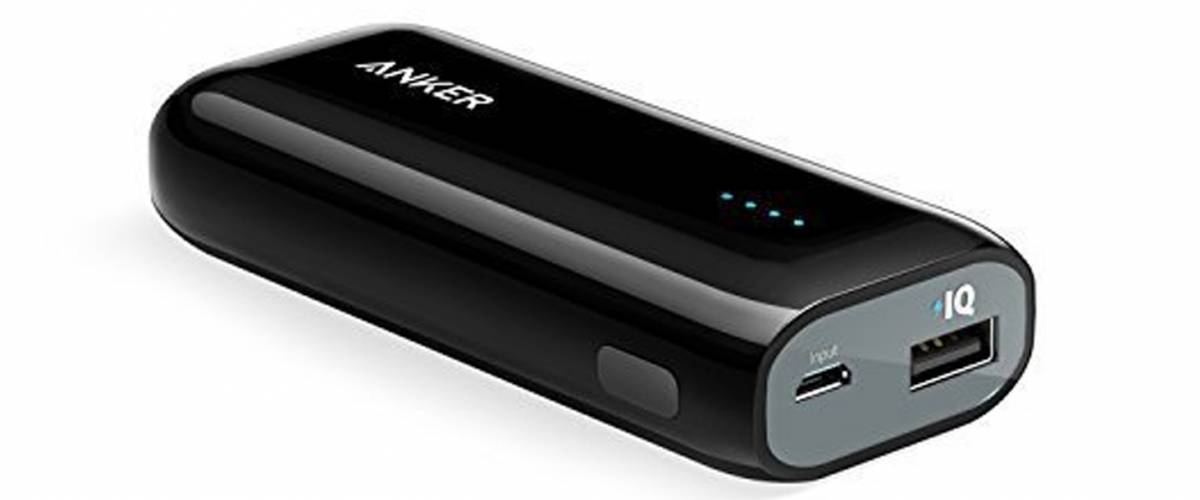 If you're one of those people who must stay connected at all times, and you get anxious whenever your phone battery starts getting low, you need a good on-the-go charging solution.
There are plenty of portable battery packs on Amazon, but the Astro, from Anker, gets great reviews and comes from a reliable brand.
Compact (described as "candy bar-sized") and capable of holding two full charges, this battery pack will make sure you don't run out of juice when you need it most.
8. Bondic, like having a welder in your pocket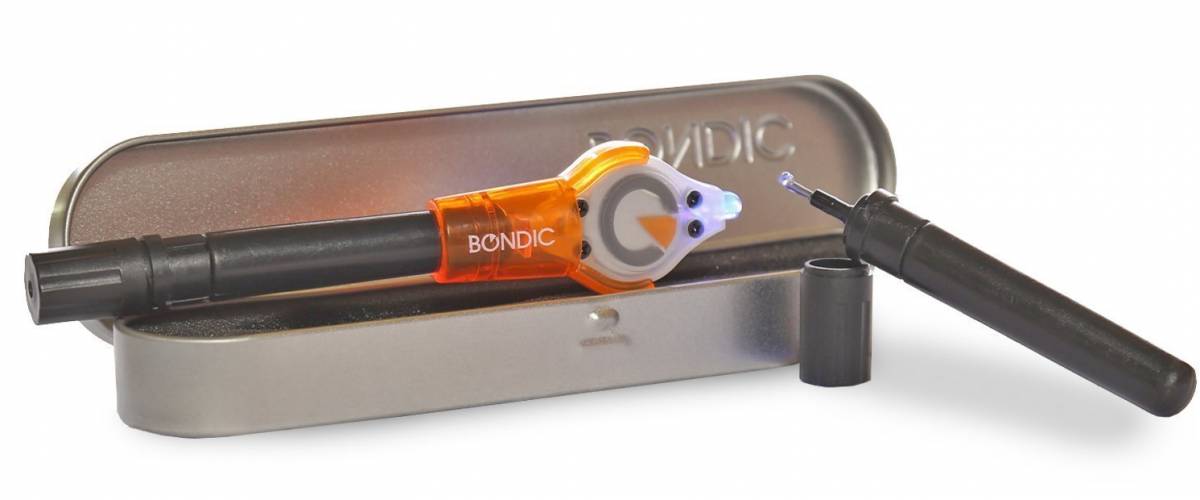 Bondic is an incredibly cool product that can help you fix just about anything in a new way that sounds old school: through welding. Bondic welds things together using a liquid plastic that doesn't dry until you need it to.
You apply the plastic and solidify it in a few seconds with a UV light. You can fix cracks, build and shape things, and use it on countless other jobs you probably wouldn't imagine.
Bondic isn't only for work on plastic objects — you can use it on wood, metal and even fabric.
9. Keepons, to keep your glasses on your face If you've got glasses, you know how annoying it is when they dangle off your face every time you look down, or when you have to keep pushing them back up your nose.
Keepons are small, stretchy bits of plastic that you can attach to the arms of your glasses so that they "hook" snugly behind your ear.
They are, unfortunately, not one-size-fits-all, but the manufacturers provide a handy chart (under Help) so you can figure out which model of Keepons will fit your frames.
10. Tubshroom, to keep your drains hair-free
Ever explored why your shower wasn't draining and found that all the hair you've ever shed in your entire adult life was hiding down there?
The Tubshroom is a handy little object that fits into your shower drain and captures your hair before it has a chance to block your pipes.
The hair wraps neatly around the Tubshroom, making it very easy for you to clean up after your shower.
11. Safe-er-Grip Foot Rest: Steady now!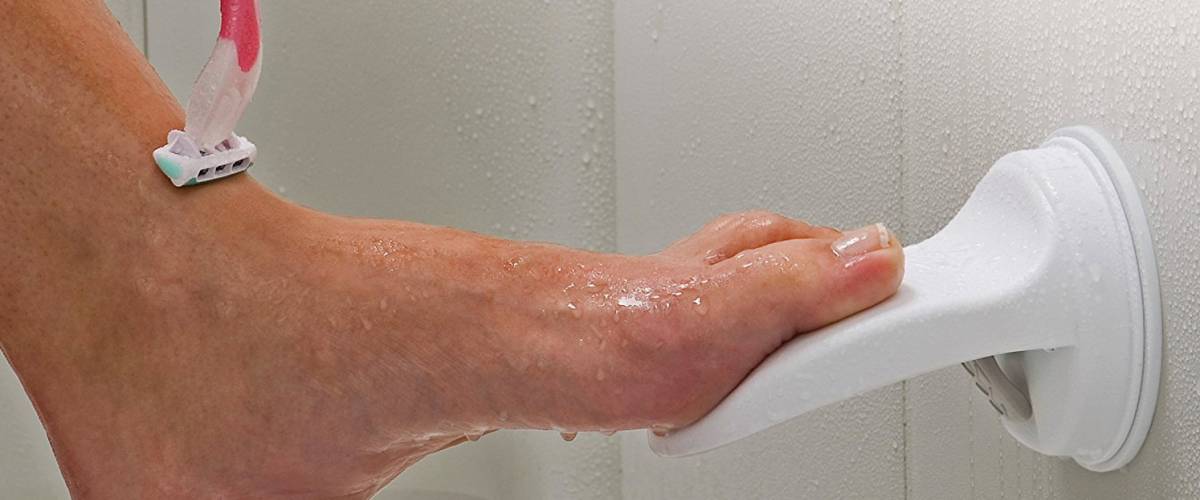 Shaving your leg in the shower is an extreme sport: To get to the hard-to-reach places, you invariably end up contorting yourself into a precarious position. Throw soapy water into the mix, and you have a recipe for disaster.
The Safe-er-Grip Foot Rest sticks to your shower wall through suction to provide you with a safe and reliable footrest.
Shave, moisturize, and self-tan safely, knowing that you are not going to fall and become a bath tub statistic.
12. Magnogrip, your 'attractive' DIY assistant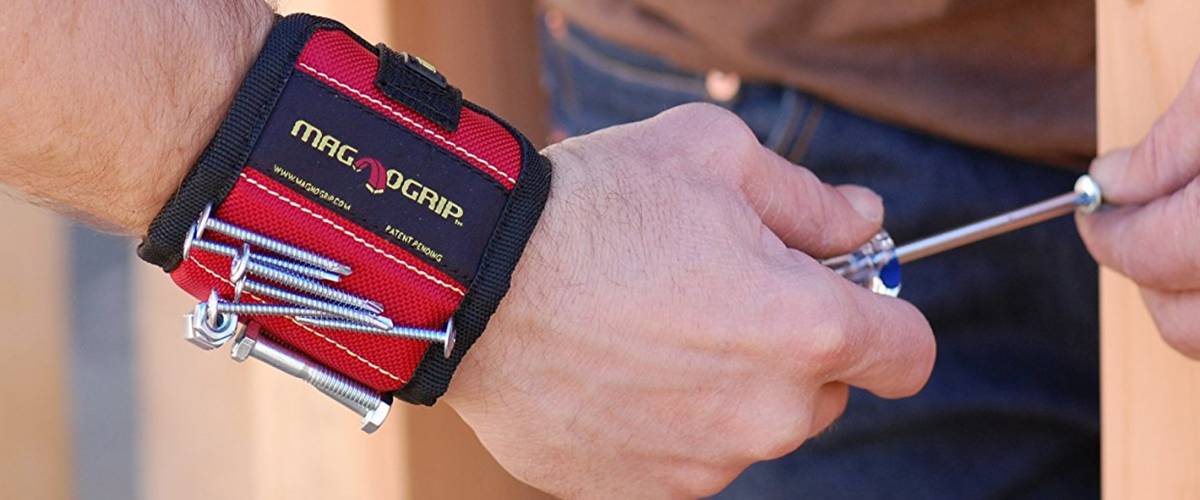 The Magnogrip is, quite simply, a cuff with a series of magnets built in. You wrap it around your wrist, and instantly you have a convenient place to keep your screws, bolts and small tools.
Never again will you have to drop to your knees to search for that screw you just dropped, or hold a variety of metal objects in your mouth.
With its magnetic attraction, the Magnogrip provides fast and easy access to the small stuff that can give you big headaches when you're tackling household projects.
13. Silicone mats, for less bothersome baking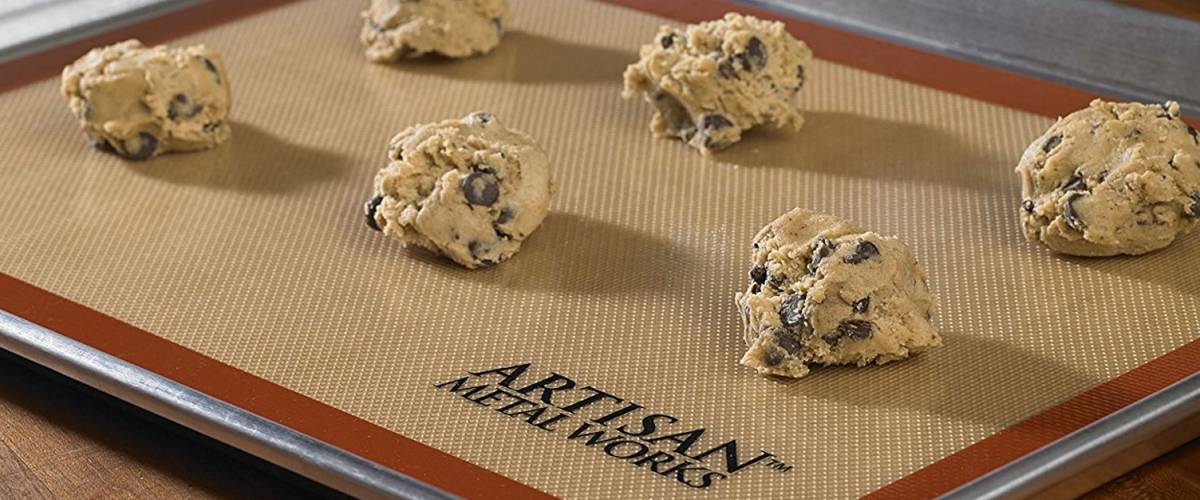 If you have ever spent an inordinate amount of time scrubbing burnt grease off a baking sheet, you need a set of these.
The Artisan Silicone Baking Mats protect your pans and baking sheets and allow you to use less oil, butter and baking spray. That means you cook healthier meals with less cleanup.
The mats also make handy surfaces for kneading dough or cooling cookies, so they're a great addition to any kitchen.
14. Cyber Clean, for oddly satisfying cleanups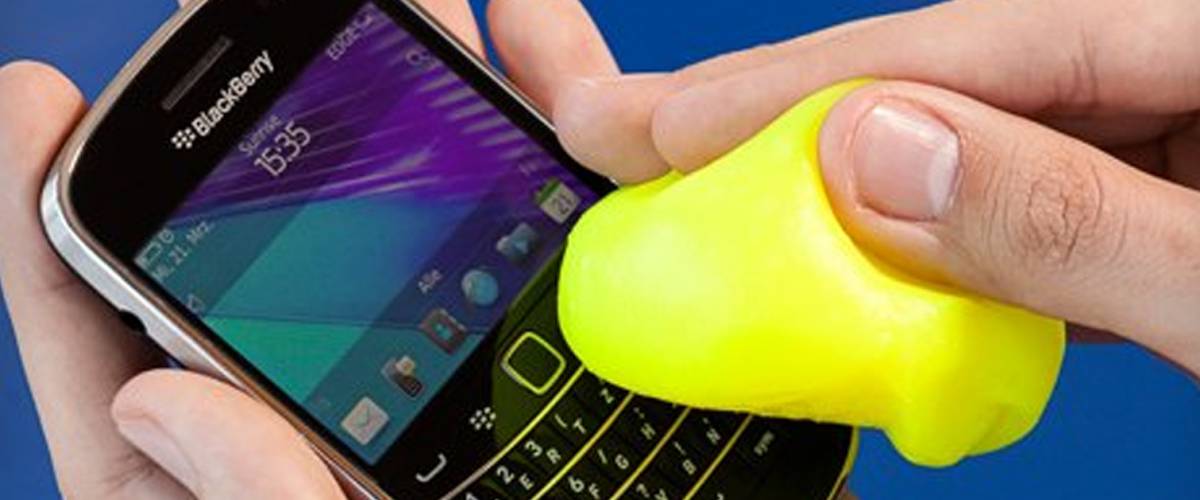 Recipes for slime are all the rage on the internet these days, and it is very easy to see why: There's something inherently satisfying about holding and squeezing a big ball of goop.
Cyber Clean combines slime's feel-good quality with the satisfaction of reaching every nook and cranny in a hard-to-clean object.
Particularly handy for cleaning keyboards, Cyber Clean squeezes into gaps to lift out every last bit of dust and dirt. It also disinfects and leaves behind a lovely lemon scent.
15. Can Colander, a better way to drain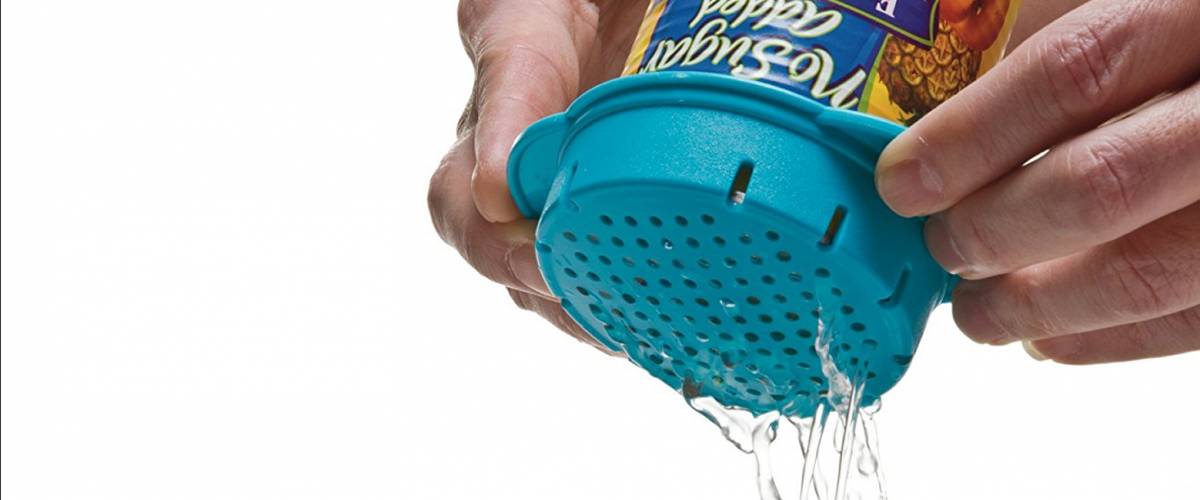 It's so obvious, you'll wonder why this kitchen gadget hasn't been in your life forever.
With the Can Colander, you can say goodbye to taking out your pasta strainer every time you need to drain canned beans. Or, never again will you awkwardly hold a lid in place as you try to drain a can, only to have all of the the contents spill into your sink.
The Can Colander fits right over a can and takes the drama out of draining.
16. PurSteam, to keep things smooth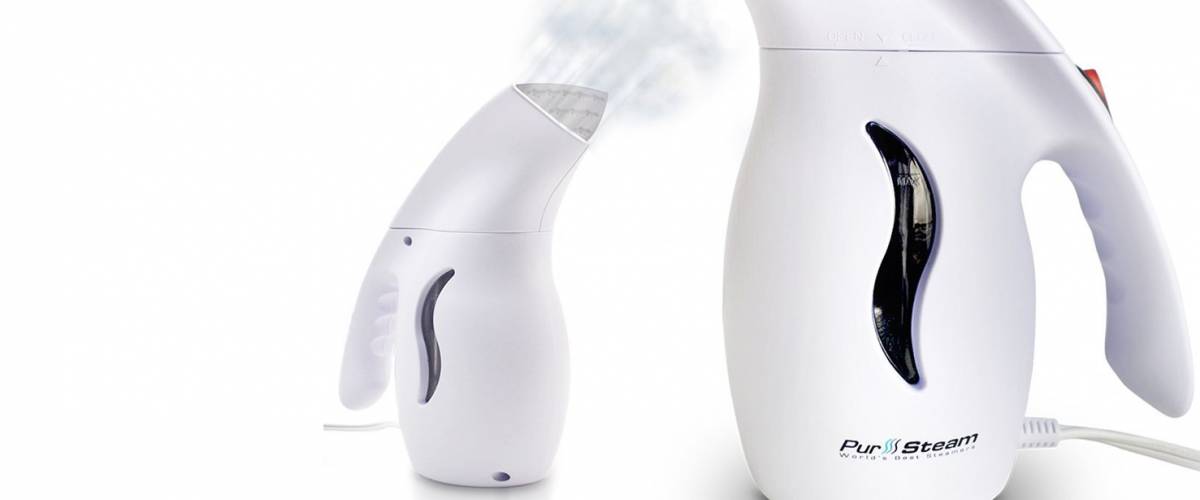 Clothing steamers have tended to be big, bulky and expensive. Well, technology has come a long way, so you can now get a cheap, portable steamer that you'll never want to leave home without.
Just hang up your clothes and put PurSteam to work making your wrinkles magically disappear.
This handy device is great for travel and at home. You may never use an ironing board again.
Sponsored
Kiss Your Credit Card Debt Goodbye
Millions of Americans are struggling to crawl out of debt in the face of record-high interest rates. A personal loan offers lower interest rates and fixed payments, making it a smart choice to consolidate high-interest credit card debt. It helps save money, simplifies payments, and accelerates debt payoff. Credible is a free online service that shows you the best lending options to pay off your credit card debt fast — and save a ton in interest.