1. Burger Chef Burger Chef was almost as big as McDonald's back in the day. But, overeager expansion led to its demise.
Brothers Donald and Frank Thomas were merely trying to open a product demonstration shop. Their father manufactured then-novel restaurant equipment such as soft serve ice cream machines and flame broilers.
The popular demo shop spawned Burger Chef in 1958. It was the first restaurant to bundle a kid's meal with a toy and to offer a burger-fries-drink combo.
On AMC's Mad Men, Don Draper and associate Peggy Olson landed the Burger Chef account in 1969.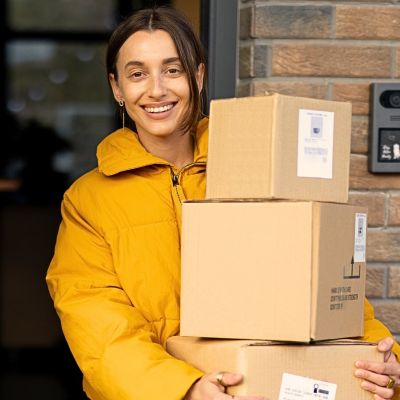 Capital One Shopping's browser add-on automatically applies coupon codes as you shop online. It's absolutely free – plus it takes only two clicks to install. Add the Capital One Shopping browser extension today and start earning discounts of up to 50% on the things you already buy.
Install for Free
2. Sambo's Sam Battistone and Newell Bohnett never meant to stir controversy in 1957 when they christened their breakfast place with combined letters from their names. When they became aware of the children's book "The Story of Little Black Sambo," they took the jungle theme and ran with it.
By 1979, there were 1,100-plus locations.
The book's title character was actually a dark-skinned Indian boy, but the name Sambo was considered pejorative to African Americans. It didn't help that young Sambo, riding a tiger, was half naked.
Even remarkably fluffy pancakes and low prices couldn't overcome widespread protest.
3. ShowBiz Pizza Place It was universally adored by kids. It got on parents' last nerve.
The concept was basically pizza served with noisy arcade games and rides on the side.
ShowBiz's animatronic stage show, "Rock-afire Explosion," featured Billy Bob, a hillbilly bear; a keyboard-banging gorilla; and a mouse that looked more like a rat dressed as a cheerleader.
The first location opened in Kansas City, Missouri, in 1980. Chuck E. Cheese took over and converted all the ShowBiz restaurants between 1988 and 1992.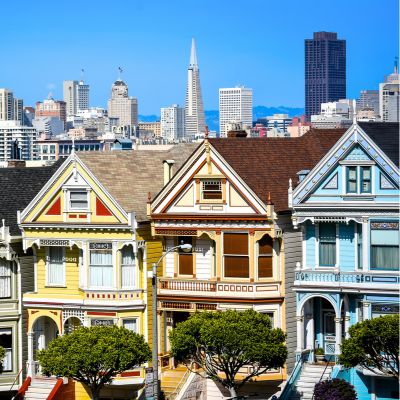 Believe it or not, you don't need millions, or even hundreds of thousands to invest in real estate. Arrived is an online platform where you can invest in shares of rental homes and vacation rentals without the headaches of being a landlord.
Learn More
4. Steve's Ice Cream Steve Herrell forever changed dessert when he impulsively crumbled a Heath bar into his ice cream.
In 1973, he opened his first parlor in Somerville, Massachusetts. His idea inspired products like Dairy Queen's Blizzard and eventually gave birth to modern gourmet ice creams. Ben & Jerry's, Cold Stone Creamery, Amy's Ice Creams and many other brands took their cue from Herrell.
He sold his chain in 1977. When prepackaged Steve's Ice Cream showed up in grocery stores in the late '80s, many franchised locations went out of business. The chain closed for good in the late '90s.
5. Red Barn The giant red barns were hard to miss, and the jingle was pretty catchy: "When the hungries hit, hit the Red Barn!"
The chain swelled to 400 locations in the '60s and '70s. In addition to hamburgers, Red Barn offered items that its direct competitors did not such as fried chicken, fish sandwiches and a salad bar. The salad bar was especially unusual at the time.
McDonald's, Wendy's and Burger King simply had deeper pockets, but Red Barn's popularity holds out to this day. There's a Red Barn Facebook group with more than 5,000 followers.
6. Official All-Star Café This chain had only 10 units, but they were in glamorous locations like Las Vegas, Cancun and Walt Disney World. The star-studded list of investors included the likes of Shaquille O'Neal, Tiger Woods and Monica Seles. Cindy Crawford and Whoopi Goldberg attended the 1995 Manhattan opening.
Owner Planet Hollywood had big plans for the restaurant-sports memorabilia concept. The glitz reportedly cost $15 million per restaurant.
Mediocre, astronomically priced bar food will get you nowhere, and the novelty quickly wore off. The last remaining location closed in 2007.
7. Carrols Fans in the Northeast still mourn the loss of this local chain. About 150 restaurants sprang up throughout New York and Pennsylvania in the '60s and '70s.
Carrols was a significant step up from McDonald's and Burger King, but by 1977, the small chain had been bullied out of existence by the big ones.
Grown men cry remembering the three-decker Club Burger with special Royal Sauce. There was a delectable fish sandwich and crispy fried chicken.
Attics in Syracuse, Rochester and Buffalo are bound to contain sets of Carrols' collectible Looney Tunes glassware.
8. Fashion Café This one's complicated.
Entrepreneurs Tommaso and Francesco Buti coaxed four leggy supermodels into pretending that they were major investors. The first of eight locations worldwide opened in Manhattan in 1995.
Even with Naomi Campbell's fish and chips recipe and the Versaces ever so coolly sipping cocktails in the lounge, the Buti brothers' 2000 indictment for fraud killed the concept.
Besides, as author Matt Haig observed, "The connection between models and food was not an obvious one, and 'fashion' was not a theme that made people feel hungry."
9. Scholl's Colonial Cafeteria Scholl's was wildly popular with government workers, tourists, and school kids and teachers on field trips. It wasn't unusual to see charter buses lined up outside.
Scholl's famously served customers of all races long before the civil rights movement. It employed immigrants right along with Scholl extended family members. Clergy or other officials of any religion ate for free, and the restaurants were very involved with feeding the homeless.
The last location closed in 2001 because of rising rent and a sharp drop in traffic after 9/11.
10. Steak and Ale This Tudor-style steakhouse chain was founded by restaurant magnate Norman Brinker in Dallas in 1966. It is best remembered for its cozy, dimly lit rooms; stuffed armchairs; bookshelves; unlimited salad bar; and affordable steaks and prime rib.
In markets that didn't allow references to alcohol in restaurant names, it was called Jolly Ox.
Steak and Ale was sold several times and went bankrupt in 2008. Legendary Restaurant Brands, the current owner, promised a comeback in 2016. We're waiting.
11. Beefsteak Charlie's The original Beefsteak Charlie's in New York City dated to 1910.
Restaurateur Larry Ellman like the name and appropriated it when he discovered that it wasn't trademarked. He grew his own concept to 60 East Coast locations in the '70s and '80s before selling it in 1987. It went belly-up two years later.
How Beefsteak Charlie's ever turned a profit is anyone's guess. Bigger-than-your-head steaks went for rock-bottom prices. The salad bar, which included shrimp cocktail, was all-you-can-eat.
Not only that, but beer, wine and sangria were free and unlimited.
12. Horn & Hardart Automats Automats were cavernous spaces that gleamed with chrome, marble and mirrors. There was such a wide variety of foods that browsing the machines and steaming buffet tables took longer than eating the meal.
After you deposited your coins and plucked a sandwich or slice of pie from the little glass compartment, a pair of hands mysteriously appeared with its replacement.
Automats declined as more people moved to the suburbs and fast-food chains cropped up. The last Horn & Hardart, located in New York City, closed in 1991. It is represented in the Smithsonian Institution.
13. ESPN Zone To get a feel for the ambience, consider this: The 1996 prototype had 13,000 square feet of TV screens. The Disney-owned restaurants just got more outlandish from there.
Dining rooms were more like venues. They had two levels accommodating 550 guests who could choose from 200 TV screens. There were arcades and a 10,000-square-foot arena for playing games. There were even couch potato competitions.
No one remembers much about the food.
Disney started closing the restaurants in 2010. They may have been a casualty of the recession.
14. Chicken George This Baltimore-based fast-food chain had six locations over about 12 years. It was the largest fast-food chain under African American ownership in the country at the time. It was sold twice before going bankrupt in 1991.
Founder Theodore Holmes spent a small fortune developing the menu and ensuring quality. Besides chicken, the chain served gumbo, fish and chips, greens, biscuits and other soul foods.
Chicken George was a character in the 1977 ABC miniseries "Roots," which was based on a novel about slavery by Alex Haley.
15. Minnie Pearl's Chicken In the late '60s, John Jay Hooker, a Nashville attorney, envied the success of Kentucky Fried Chicken. He dialed up Minnie Pearl, whose claims to fame were the Grand Ole Opry, the TV show "Hee Haw," and the price tag perpetually dangling from her hat.
The chicken box was dotted with yellow daisies and featured a picture of Cousin Minnie displaying a drumstick. By all accounts, the chicken was salty. It came with biscuits, honey packets and moist towelettes.
When Hooker and his partners were investigated for financial wrongdoing, the 567 restaurants started closing.
16. Wimpy Grills Wimpy was named after the character on "Popeye" who would "gladly pay you Tuesday for a hamburger today." It was founded by Edward Gold in 1954, and there were 26 locations across six states. The menu pretty much stuck to burgers and breakfast items.
At one time, there were 1,500 locations worldwide. Incredibly, Gold had sold the rights for multinational use, but he had not sold the trademark for use in the U.S. before he died. The handful of remaining restaurants in America soon closed.
17. Bikinis Sports Bar & Grill Founder Doug Guller is best known for coining the term "breastaurant."
He founded Bikinis in Austin in 2006, and the name says it all. Waitresses were clad in swimsuit tops, extremely brief shorts and cowgirl boots. The wings, tacos and burgers needn't have been inspiring, and they weren't.
On a 2014 episode of "Undercover Boss," Guller infamously offered an attentive, upbeat waitress breast augmentation surgery at his expense. He later bought a Texas ghost town and named it Bikinis.
All 14 locations were shuttered by December 2018.
18. Don Pablo's This full-service Tex-Mex chain had a pretty good run. It was founded in Lubbock, Texas, in 1985 and had 120 outposts in its heyday.
There was nothing wildly inventive on the menu, but the standard burritos, chimichangas, salsa and tortillas were made from scratch. Also, the restaurants were visually striking. You felt like you were in an old Mexican village on a movie studio lot.
Don Pablo's may have just been unlucky. Ownership changed hands several times, and the companies that had big plans to expand it were prone to bankruptcy.
19. Royal Canadian Pancake House This small New York City chain had a cult following.
Oddly, the menu had little to do with Canadian breakfast staples or methods of preparation. The chain was most famous for pancakes the size of large pizzas. In fact, you took leftovers home in a pizza box.
Other favorites included the Womlette, an omelet-topped waffle, and the Canadian Cracker, a waffle topped with layers of fried eggs and cheese.
Reportedly, the owner was indicted for ethical violations. The chain closed in 1998.
20. Henry's Hamburgers The original Henry's is still in full swing and celebrating its 60th anniversary in Benton Harbor, Michigan, but the chain was coast to coast in the '60s and '70s.
You may remember the distinctive green-striped border and the name styled in cursive on the building. The neon sign was red and green, and the slogan was "Aren't you hungry for a Henry's?"
Henry's was known for value. In the '60s, it offered 10 burgers for a buck.
Mergers, ownership changes and failure to diversify the menu led to its decline.
21. White Tower Hamburgers White Tower was hoping people would think it was White Castle. It had similar white, fortress-like buildings, and it opened five years after White Castle in 1926. White Tower also had the Towerettes, a team of waitresses rather bizarrely dressed like nurses to project cleanliness.
White Castle sued the chain for unfair competition, hiring away one of its operators, and clandestinely taking photos of its new building designs. That was the beginning of the end.
White Tower peaked in the 1950s, but only the Toledo, Ohio, location remains open.
22. G.D. Ritzy's Luxury Grill and Ice Creams Ritzy's was decidedly cool.
The striking art deco logo harked to the Gatsby era. The hexagonal tile floor was somehow mesmerizing. The kids' meals came in little cardboard convertibles.
The 120-location chain was known for perfectly seared burgers, shoestring fries and a signature PB&J with crushed peanuts and fresh strawberry slices inside. Nostalgic bloggers still rave about the chocolate shakes.
Many fans surmise that Ritzy's expanded too rapidly. Stores began closing without explanation in the early '90s. Three remain in Evansville, Indiana, though, and two brothers recently resurrected the concept in Clintonville, Ohio.
23. The Original House of Pies Al Lapin Jr., also known for International House of Pancakes and Orange Julius, opened in Houston in 1965.
The cottage-inspired white buildings were trimmed in pink, and the clever circular logo featured the pi symbol. The 60-pie selection included egg-cream custard, sweet potato and Texas pecan fudge. They were little slices of heaven.
In the '70s, eight franchisees filed a class action lawsuit that was expensive to settle. The company folded in 1986, but four independently owned locations are still up and running in Houston.
24. Bresler's Ice Cream William J. Bresler survived the Depression by selling ice cream bars in Chicago's Lincoln Park. He later bought a plant and sold ice cream wholesale.
In 1954, he capitalized on the drive-in restaurant craze by launching Henry's Hamburgers. It was named after his brother. The Bresler's 33 Flavors ice cream franchise kicked off in 1962.
Bresler died in 1985. When the chain was sold to Oberweis Dairy in 1987, it boasted 300 units. It was renamed Bresler's Ice Cream, and frozen yogurt was added.
25. Boston Sea Party There's surprisingly little information on this U.S. Bicentennial-inspired chain.
International Multifoods started building the restaurants in major convention cities around 1976. The Houston Business Journal reported that customers lost Christmas party deposits when that location abruptly closed in 1994, but the restaurant in Atlanta survived until at least 2000.
You may recall brick floors, white linen and candlelight. The servers dressed like Betsy Ross or Paul Revere. Diners chose from live Maine lobster, filet mignon or fresh grilled fish and raided an all-you-can-eat buffet.
26. Koo Koo Roo To their credit, the two Los Angeles restaurateurs who founded the chain in 1988 offered high-quality, low-calorie chicken when competitors were frying it. Koo Koo Roo, named after a rooster's crow, seemed promising when it went public in the '90s.
The skinless chicken was marinated in vegetable oil and broiled. Beans and Mediterranean-style salads were the only sides.
The high cost of rent and brutal competition in California were ultimately the kiss of death, and Koo Koo Roo filed for bankruptcy in 2003.
27. Bugaboo Creek Steakhouse If you ever ate in one of these, you remember it.
An animatronic talking pine tree named Timber recommended his favorite dishes. Creepy moose and buffalo heads suddenly started telling the history of Canada or singing old-time songs as you bit into your steak. A raccoon suddenly poked its head from a fake tree stump and eyeballed you.
Understandably, adult beverages sold briskly at Bugaboo Creek.
The chain went bankrupt in 2010, and all 30 locations had closed by 2016. Kids who have cellphones and iPads are increasingly hard to impress.
28. Pup 'N' Taco First of all, the name is unfortunate and could easily be misconstrued. That may explain why it found its way into movies and Johnny Carson's monologues.
Pup 'N' Taco opened in Long Beach, California, in 1956. It served traditional drive-in fare with tacos and pastrami sandwiches thrown in. It wasn't officially branded until '65, and the "pup" represented the wiener in a hot dog.
In 1984, Taco Bell snapped up 99 locations that were in prime real estate markets. The three remaining in Albuquerque, New Mexico, operated as Pop 'N' Taco until the 2010s.
29. Lum's Two brothers upgraded a 16-seat Miami hot dog stand in 1956. They steeped the wieners in Budweiser and eventually expanded the menu.
There were 450 Lum's in the U.S. from the '50s to the '70s. The restaurants featured a red-and-white striped awning and a decorative white iron railing.
The founders paid $60 million for Caesar's Palace in Las Vegas in 1969 and sold Lum's to John Y. Brown of Kentucky Fried Chicken fame in 1971. Despite the top-secret, 32-spice Ollieburger recipe that cost Brown $1 million, Lum's failed under new ownership in 1982.
30. Farrell's Ice Cream Parlour The mountainous portions, singing waiters, and screeching train whistles are hard to forget. Hyperactive children never had it so good.
In 2016, entrepreneur Marcus Lemonis invested heavily in the struggling 53-year-old chain. Two top executives badly mismanaged his money, costing Lemonis about $1 million.
The director of operations, however, was fiercely committed to the chain's success. Lemonis rewarded the director with $50,000. The saga was documented on CNBC's "The Profit."
Alas, the only remaining Farrell's closed in June 2019. Its dated theme and fattening fare spelled the end.
Sponsored
Kiss Your Credit Card Debt Goodbye
Millions of Americans are struggling to crawl out of debt in the face of record-high interest rates. A personal loan offers lower interest rates and fixed payments, making it a smart choice to consolidate high-interest credit card debt. It helps save money, simplifies payments, and accelerates debt payoff. Credible is a free online service that shows you the best lending options to pay off your credit card debt fast — and save a ton in interest.