Much like weddings, dresses have become less traditional. Styles range from Hollywood glamourous to boho quirky to colorful chic.
With all eyes — and cameras — on you, of course you want to look your best and shine on your big day.
We're here to help you narrow down your choices and find your ultimate dream dress — while keeping your sanity (and budget) intact along the way.
1. Set — and keep to — your budget Whether you've put aside a couple hundred or a couple thousand dollars for your dress, you should stick to your budget.
You don't have to be stunned by the price tag to look stunning when you walk down the aisle. There are plenty of options within your price range that are gorgeous and affordable.
Nicole from WeddingWire has some great advice about only trying on affordable dresses:
The key here is really just to look at dresses in budget. This is why a lot of places won't even put you in dresses over your budget.
The last thing they want is to have you stress out over whether or not it's worth the extra thousands of dollars instead of just falling in love with a dress in budget (and trust me, that makes it way easier to say YES when the right dress comes along).
I'd also encourage you to do some research to see if the designers you like have a "budget" line of dresses. Many do.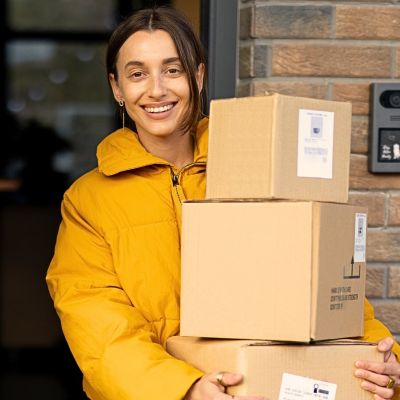 Capital One Shopping's browser add-on automatically applies coupon codes as you shop online. It's absolutely free – plus it takes only two clicks to install. Add the Capital One Shopping browser extension today and start earning discounts of up to 50% on the things you already buy.
Install for Free
2. Plan for extra costs When you set your dress budget, you'll need to allot for extra costs that might come along with the dress — like alterations or embellishments.
Other hidden expenses, like charges for delivery or cancellation, might catch you off guard. To avoid surprises, ask the sales consultant about the store's policies.
Sam, a WeddingWire commenter gave a good breakdown of extra expenses:
It is costing me about $200 to add cups, take in the top and the sides a bit, and a bustle.
I purposely bought heels the perfect height so I wouldn't have to get it hemmed. Getting it hemmed costs the most from what I've been told.
3. Do your research to find a style you like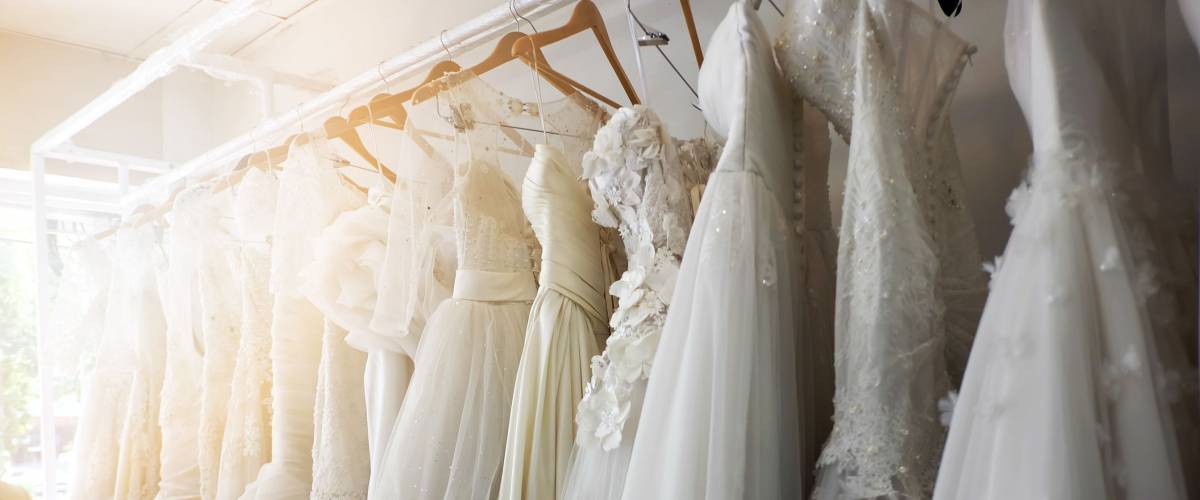 With so many different styles out there, you might get overwhelmed while narrowing down the options.
Researching styles before you go into the store will help you hone in on a style that feels and looks good on you.
WeddingWire commenter Joanne shared her own experience of finding her dress:
*When I first started dress shopping, I did not know what I wanted. Once I started looking at dresses, I started researching dresses that I thought would look great on me and fit my personality.
I know I didn't want to have the same boring dress that everyone in my family was getting. So I looked for something that stood out.
Once I knew what I liked and hated, it was pretty easy. I make a couple of appointments and did a few fittings. To me it was fun.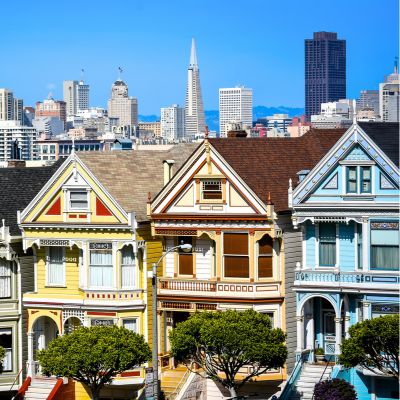 Believe it or not, you don't need millions, or even hundreds of thousands to invest in real estate. Arrived is an online platform where you can invest in shares of rental homes and vacation rentals without the headaches of being a landlord.
Learn More
4. Know your wedding theme What's a wedding without a theme? A fancy party, of course. Having a theme helps tie everything together — the location of your venue, color choices and decorations — including the dress selection process.
The time of year you decide to get married also plays a part in your theme, since it would be difficult to have a Winter Wonderland in the middle of a hot and humid July.
You don't have to stick to a strict theme either, it can be more laid back, like a backyard BBQ, where everyone dresses casually. Whatever the theme, matching it to your dress helps narrow things down.
WeddingWire commenter Sara, was more nonconformist about themes: Don't feel obligated to have a theme. Our June wedding theme is "wedding."
I feel like everyone goes nuts with themes and it really causes the price tag (and sometimes the guest confusion) to go up, and in my opinion it's just not needed.
Why not just be classy and classic? That being said, you can definitely throw elements of your style in there!
5. Book a dress appointment It's best to book an appointment when you're heading into the store. That way the consultants can give you their full attention, take their time answering all your questions, pull relevant dresses that best fit your style and make the process go smoothly for you.
Some shops are by appointment only, as Natalie, a WeddingWire commenter pointed out:
Depends on where you go. All the salons I visited let me try on without an appointment. Then there are some that don't want you to even look without an appointment.
Just call ahead...or drop in like I did. You need to leave time to get the dress altered (usually 6-8 months).
6. Go to trunk shows and sample sales for savings Trunk shows are an awesome way to view a designer's collection straight off the runway, before it hits stores. Eyeing multiple dresses from the same designer? This could be your chance to grab your gown.
Designers often incentivize brides with exclusive discounts and dresses that are only available during the trunk show. Some designers are available to chat with during the sale and if you think you'll need a dress altered, the designer can offer advice.
Sample sales are another great way to find your dress. The boutique will sell the gowns that brides try on in store, while giving major discounts. If you go the sample sale route, give it a good once over to check for marks or minor damage to the gowns.
Redditor queenofasgard says to look to social media to find sample sales:
A bridal boutique in Dallas that I was following on Instagram posted about a sample sale about a month before it happened.
I was able to buy a Hayley Paige gown originally $2,200 for $800!
7. Keep the fabric in mind Organza, taffeta and tulle — oh my. With so many different fabric options it might be hard to know what you want. The dress not only has to look good, but has to feel good.
The fabric you choose can either make or break your experience — and the bank. Silk is one of the most expensive and popular dress fabrics, even though it doesn't come in a pure white shade.
Knowing what fabric you like, dislike and what you feel comfortable in makes a world of a difference.
Depending on the style of dress you're eyeing, it usually decides the fabric, like Edecker from WeddingWire said:
I think that fabric isn't the first thing you think of when shopping, but it plays a huge part. Girls that want ballgown, A line, princess-y dresses will often go for tulle and similar fabrics.
The sleeker shapes like mermaid and fitted are usually the silkier fabrics.
Mine is mostly tulle and I love it because in order to change it, all I have to do is add some colorful/sparkly tulle! I love how fluffy and full the skirt is!
8. Order in advance to avoid rush delivery Most brides-to-be, as well as stylists, advise to start dress shopping at least one year out to avoid any hiccups or delays you may come across.
Leaving dress shopping to the last minute, may have to pay a rush delivery fee that can range anywhere from $35 to $100. In some cases, if the dress is elaborate, the rush fee can be as high as $300.
But Redditor, veggiecarnage, commented that some places might not even offer rush delivery:
I'm not sure it always works that you can pay to rush.
When I was shopping with a friend looking five months out there was a smaller selection of dresses available to look at since some designers didn't do rush and some were known for taking forever.
Hers arrived in four months. I'd also look into places like BHLDN or custom Etsy dresses that have shorter lead time to begin with.
9. Don't enter sweepstakes or giveaways You wouldn't give personal information out online and the same is to be said for sweepstakes and giveaways at wedding shows. Often times vendors will entice potential clients with exclusive deals or win-a-free-something contests to get your name, email and phone number.
Even some well-known bridal shops give out your information after you sign a waiver. To save yourself the extra headache of getting annoying calls and emails, don't fall for this.
Redditor SJHillman learned the hard way when his fiancee kept entering giveaways:
I had to put my foot down with my fiancee and tell her no more signing up for sweepstakes, giveaways or anything else like that at bridal shows.
She kept using our home number rather than her cell phone, which meant I was the one who would typically get bombarded with calls.
In short, don't sign up for any sort of giveaway if you don't want them to call/email you and try to get your business.
10. Outsmart your budget Prices and taxes vary from state-to-state. Some states don't even have sales tax at all. If you live close to a border, you can easily cross state lines to potentially save some money. Use the money you saved to upgrade on accessories, like a tiara and other jewelry.
Remember that you'll need to be in contact with the shop for months afterwards and likely have to go back numerous times for fittings and alterations.
Angelena, a WeddingWire commenter had some great advice for shopping out of state:
Where do you live? Are there neighboring states you could visit that could have cheaper shops?
For instance, if I went to Philly or NY the prices would be more than where I actually live.
11. Custom-made vs. store-bought Lots of brides can't find the dress they want in stores, so they go with custom-made dresses. When you think of custom-made, huge flashing dollar signs might come to mind, but the prices can be comparable.
Most couples in the U.S. spend between $280 to $1,650 on wedding attire, according to WeddingWire. If you're looking to get a custom-made dress it can be similar in price, ranging from $500 to $1,000.
Of course dresses can be much cheaper or much more expensive than the average, it all depends on the designer, fabric and style you want.
WeddingWire commenter Zoe O. as a designer:
As a designer/seamstress, I always encourage having dresses made if it's feasible. You get it made to your specifications from design to color to exact sizing.
A dress that is made to your figure will always be more flattering than one that is bought and resized for you.
Once the pieces of fabric are cut and sewn together, there is only so much that can be done to alter it. Whereas a custom dress is cut, sewn, and altered to your body each step of the way.
Also, alterations are just another cost on top of a store bought dress.
12. Consider preowned or shop secondhand Many brides turn up their noses at the idea of buying a dress secondhand. Buying a preowned dress can take away the experience of going into a bridal salon to find your dress. But many preowned dresses have never been worn, so it will still feel new when you walk down the aisle.
Some thrift stores even have a wedding dress section with dresses that still have the tags on. Just be sure to give it a thorough clean before your big day.
Some family traditions can celebrate the bride wearing her mom's old wedding dress, but getting it altered to a more modern design.
Redditor rellogic is all about the preowned dresses:
I've actually been checking my local thrift shops every couple weeks. They always have about 8-10 dresses each that were donated.
Also… just discovered preownedweddingdresses.com. Super excited to check it out in more detail, but some great deals!
13. Big-name salons vs. local boutiques Shows like "Say Yes to The Dress" have made big name salons, like Kleinfield, busier than ever. Watching these shows you get a sense for the customer service, fast-paced setting and the hundreds upon hundreds of dress options you can choose from.
There are also local boutiques you can shop in that can give you a more personal experience away from the busy crowds. Due to the smaller scale, dress and accessory options will also be more limited in boutiques.
Think about the type of experience you want to have, a bigger dress selection or a more intimate setting. Becca from WeddingWire compared the two:
I think David's Bridal is great for getting to know your style and what you do and don't want in a wedding dress.
I personally had a better experience at small boutiques. I found the dresses to fit more into the category of what I was looking for and it just felt more personable.
At the place I ended up getting my dress at, they only do one customer at a time and you (as well as whoever you bring with you) are the only ones in the store. Not that that's a huge deal or anything, it was just nice.
14. Purchase online You've seen the many horror stories of ordering a dress online. A bride-to-be posts photos of a hideous and oversized piece of fabric that looks nothing like the stock photo on the website.
You put yourself in their shoes and panic sets in with thoughts like, "do I try to get a different size or try a different dress altogether?" or, "can I even return it?"
Luckily, many reputable wedding designers have online shops with dresses that are true to size with easy return policies.
Redditor teenghoulsquad bought a dress online and said the return policy was simply stated:
Purchased a dress online from BHLDN and [it] said, 'as long as no damage is done to the dress, the tags are still on, and it goes back in the same condition within 30 days' there's no hassle.
They give you a return packing slip. There's codes on the invoice that you put on the return slip giving them the reason why. Super easy.
15. Shop during the week if you're just looking Weekends are the busiest times — and best chance at sales — for salons. If you're just looking, go during the week. It won't be as crowded and sales consultants might not be as eager to clinch your business.
Redditor Mokoroko says to be honest when you're just looking:
The gist is that if you book on a weeknight and are up front about not planning to buy during your appointment, the salesperson will likely be very happy to help you out and won't mind missing out on commission (vs. during a busy time like a Saturday, or without any advance warning).
16. Don't rush your decision Buyer's remorse is real and it happens when you have regrets about a big purchase. Making a hasty buying decision on your dress only causes more headaches for you down the road. Plus, if you don't love your dress, you'll start all over from square one with the shopping process.
Take your time to decide what dress you really want, especially if you come across multiple dresses you love.
Redditor ExplorinDogLady breaks it down:
I was really torn between two dresses, a few things ultimately helped me pick:
1. Try on both dresses back to back, even if you have to drive to different stores. Just set up back to back appointments and take pictures at both. Having them both fresh in my mind to compare helped a lot.
2. Think about how you feel in both dresses and compare that to how you want to feel on your wedding day. For me, I felt like a beautiful Disney princess in one and a sexy gorgeous bride in the other. After a lot of thought, I realized as much fun as it was to look like a princess, I really preferred to feel like a bride for my wedding.
3. Just sleep on it all. The longer I thought about it the more I realized that I kept thinking about one more than the other. I now have my dress in hand and know I made the right decision.
17. Go with nontraditional bride and groom attire Many couples are opting for a nontraditional wedding, and that means attire that's nontraditional, too.
Wedding dresses don't have to be modest, pure white gowns anymore. If you flip through magazines or search online, pretty much any type of fancy dress can be a wedding dress. Some brides even opt to skip the fancy dress altogether and go with a stylish romper or pant suit.
If you feel drawn to a more unique style, don't ignore that feeling, see how the dress looks on you. More importantly, pay attention to how you feel while wearing it.
Redditor AandJweddingthrow went nontraditional and loved her decision:
I was nervous to go nontraditional because I'd never been to a wedding where the dress wasn't pure white, and I'd been to a LOT of weddings.
I didn't want older guests to think I was making a statement about my dress, but then I didn't really care. I saw the dress and knew it was my dress. 1,000,000 percent the right choice.
18. Don't forget the details for your appointment Undergarments, hair, make-up and heels are all little factors that need to be remembered when you go for your appointment. You're probably not just throwing on your dress and walking down the aisle, barefoot and bare-faced — although kudos to you if that's your style.
Most brides will be wearing special heels and be all done-up. To get the full picture of how you'll look on your day, it's best to come with at least a little bit of your hair and makeup done.
Although, WeddingWire commenter MrsD. didn't do her hair and make-up and it went just fine:
Most of the brides I saw in the salons had a full face of makeup & their hair done and looked really cute. I think it gives you more of an idea of what you'll look like the day of.
I did laugh a few times with my bare face & messy bun in this huge super fancy wedding gown.
Sponsored
Kiss Your Credit Card Debt Goodbye
Millions of Americans are struggling to crawl out of debt in the face of record-high interest rates. A personal loan offers lower interest rates and fixed payments, making it a smart choice to consolidate high-interest credit card debt. It helps save money, simplifies payments, and accelerates debt payoff. Credible is a free online service that shows you the best lending options to pay off your credit card debt fast — and save a ton in interest.