Vinyl records Despite the abundance of streaming services available at your fingertips, people still want to buy physical copies of the music they love. Vinyl records have made a comeback as a popular way to do this.
According to Billboard, vinyl sales recently topped CD sales in the U.S. for the first time in 30 years with 41.7 million vinyl albums sold in 2021. That number has risen significantly in the past decade, as only 3.9 million were sold in 2011. A 2019 survey conducted by MRC Data found that 15% of people purchasing vinyl were Gen Z and 11% were millennials.
The resurgence of vinyl records could be attributed to a number of factors. In an increasingly digital world, tangible art forms feel rare and precious. Not to mention there's often a difference in sound quality, the aesthetic is enticing and buying records supports musicians in a more direct way compared to streaming services.
Regardless of the reason, vinyl is back and people are listening to their favorite albums on pretty plastic again.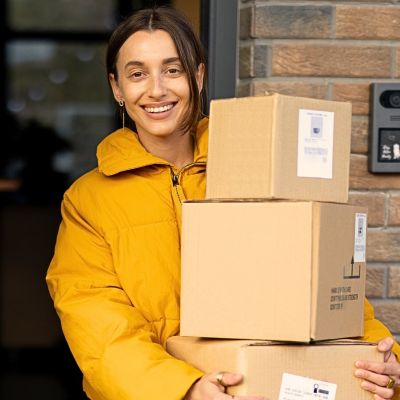 Capital One Shopping's browser add-on automatically applies coupon codes as you shop online. It's absolutely free – plus it takes only two clicks to install. Add the Capital One Shopping browser extension today and start earning discounts of up to 50% on the things you already buy.
Install for Free
Film cameras Lately, you may have noticed that your Instagram feed has a vintage feel to it — that's because your friends and favorite influencers are sharing pics they took on film cameras. Yes, we're talking photos that require development and not just the touch of a button.
It doesn't matter that most smartphones nowadays come equipped with high-resolution cameras, nor that there are lots of popular social media apps designed for enhancing photos too.
Reddit user brand0nlim shared, "I shoot film mostly because digital cameras tend to have an over-manicured look that makes things look too perfect at times. There's also often just too many buttons and settings that bog me down when taking a shot, and nothing compares to the analog/mechanical feeling of a film camera."
KEH, a camera resale company, reported a strong sales period for analog cameras in 2020. Whether it be for the aesthetic, novelty or nostalgia, film photography has become a popular hobby for millennials and Gen Z.
From refurbished vintage cameras to instant polaroids and disposables, younger generations are exploring this classic medium for photography — amateurs and pros alike.
Drive-in movies There's something romantic and just downright fun about going to see a movie at a drive-in theater. Younger generations have now discovered this thrill amidst their resurgence.
The pandemic affected many activities, and going out to see a movie was one of the most notable. But drive-ins offered a socially-distant and COVID-safe option for moviegoers.
According to data by Comscore, drive-in theaters accounted for 85% of North American box office revenue from March to August 2020. In 2019, they only accounted for 2.9%. And though movie theaters are open again, drive-ins have remained a more steady source of box office revenue than in previous years.
It's hard to say if drive-in movies are here to stay, but they certainly are here and they're providing a great chance for people to support small businesses and skip out on big-box theaters every now and then.
So tune in your car radio and grab some popcorn, because this beloved-by-boomers trend is worth parking in the limelight. Just bring jumper cables so you don't end up stranded at the drive-in like Danny Zuko.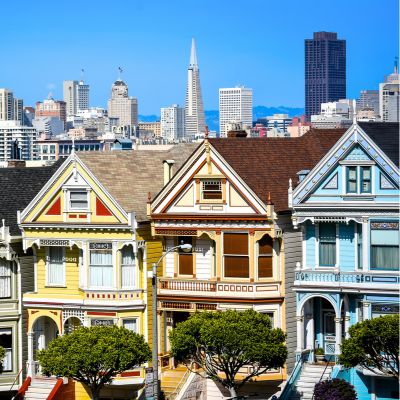 Believe it or not, you don't need millions, or even hundreds of thousands to invest in real estate. Arrived is an online platform where you can invest in shares of rental homes and vacation rentals without the headaches of being a landlord.
Learn More
Tie-dye Fashion has proven itself to be cyclical — trends make their rounds through time, falling off the radar and then making their way back into stores years or even decades later.
Tie-dye is one fad that has swirled back into fashion in recent years. Tote bags, pants, t-shirts, matching sweatsuits and even shoes have been subject to this kaleidoscopic splattering of colors.
The pattern is all over clothing stores right now — American Eagle, H&M and Zara, to name a few. But it's also an affordable and easy activity to try at home — the origin of its renewed popularity could be traced back to this. If you search "tie-dye" on TikTok, endless tutorial videos appear showing people how to make specific tie-dye designs on their own.
According to Oprah Daily, the number of searches for "tie-dye loungewear" began to spike in March 2020. On Pinterest, searches for "tie-dye crafts" grew 13 times from June 2019 to June 2020.
It certainly makes for a fun activity, especially amidst the limited options we've seen during the pandemic. And it seems to have kept up its popularity with the brand Off-White featured tie-dye in their 2022 spring collection along with Louis Vuitton.
Classic rock The Clash, Pink Floyd, The Who, The Rolling Stones. These are just some of the classic rock bands beloved by the boomers' generation. And while you may think all millennials and Gen Z are listening to is Top 40's pop and viral remixes that sample the oldies, you're way off.
According to data from Spotify, Gen Zers are diving into the discography that their parents once loved. Joan Jett & The Blackhearts and The Grateful Dead are two of the most listened to artists by Gen Z. Fleetwood Mac returned to the charts in 2020 after "Dreams" started trending on TikTok.
But it's not just old bands that are popular again. There are new bands creating music similar to what many boomers grew up on. Greta Van Fleet, a rock band formed in 2012, are soaring through the music scene right now. Their sound has been compared to Led Zeppelin by fans and music critics alike.
Mixdown reported that the band's debut album sold 80,000 copies in its first week, and their tour has already sold out many of its upcoming stadium venues.
Classic rock is far from dead, and for that we are grateful.
House plants These days, you're unlikely to walk into someone's home and find no evidence of a green thumb — or at least a green pinky.
From monsteras to succulents to spider plants, millennial homes are full of plant babies. In fact, according to Garden Pals, seven out of 10 millennials call themselves plant parents, much to the chagrin of their families who wanted human grandchildren.
Garden Center Magazine reported that houseplant sales have increased by 18% since 2020. Houseplants haven't seen this much popularity since the 70's — the decade that birthed Earth Day and plenty of funky, colorful home decor trends.
Houseplants boast a lot of positive effects. They reduce stress, improve air quality and add some pretty color to any home. Plus, many of them are super simple to care for and they gave a lot of people quiet company and purpose during lockdowns.
These leafy friends bring together a love for nature and interior design, making any space lively and bright, even if it's just a wilting studio apartment.
Bell bottoms Word on the street — or rather in fashion magazines— is that skinny jeans are out. Say goodbye to your skin-tight denim and hello to looser, flared fits.
In recent years, the popularity of skinny jeans has plummeted with people prioritizing comfort and leaning into a more relaxed style. That's not to say flared jeans (or bell bottoms as boomers would call them) can't be dressed up. But they certainly have a reputation as a casual look.
And it's not just jeans. Bell bottoms are back with plenty of — pardon the pun — flair. You can now purchase bell bottom leggings, yoga pants, leather pants and more. There are plenty of new ways to style this returning look.
From getting down at the disco to posing for the perfect Instagram glamor shot, bell bottoms have made the trek through time as an iconic fashion look that is gloriously stayin' alive.
Classic cars Collecting vintage cars is a beloved hobby for boomers, and now this interest has reached younger generations, too. A 2019 report by Coldwell Banker shared that there's been a surge in millennials buying classic cars, with special interest in those from the '80s and '90s.
A 2020 survey by Hagerty concluded that the youngest generations are the most interested in owning vintage cars — with 57% of surveyed millennials and 53% of Gen Z showing interest.
Why are they so into it? Well, classic cars are classically cool. Amidst other vintage-esque hobbies springing forward lately, it's no surprise that the thought of owning the cherry-red convertible of your childhood dreams sparks joy.
Outside of collecting, people also refurbish these cars and some even enter them into car shows. Repurposing things that might otherwise head to the landfill is a common interest for younger generations.
Considering the significant burden cars have on the environment, this returning trend could have quite a positive impact.
Macrame From clothing to jewelry to home decor — macrame is back in a lot of different ways. This crafty trend is well-suited to the boho style many people are adopting lately.
There are more than 8 million Instagram posts tagged #macrame that showcase individuals and businesses making macrame goods. It's also become popular to share macrame creations on TikTok.
Macrame's versatility makes it such a great venue for a home decor project or clothing design. And with this handcrafted skill coming back to life, there are endless online tutorials on how to get started with it.
According to Elite Daily, Google's search data saw a 3,200% increase in the term "macrame knot guide" in the U.S. in 2020 and "macrame plant hanger tutorial" was considered a breakout search term.
It could be the increased interest in D.I.Y and sustainable products amidst swelling climate anxiety that's let macrame make its way back into the world. Or perhaps it's the take-it-easy appeal of the cottagecore aesthetic and the rise in houseplants that need adorable woven homes.
Either way, this throwback trend is beloved by millennials and Gen Zer's alike.
Fine China Contrary to popular belief, boomers aren't the only people who have an affinity for the finer things in life and millennials aren't just eating off paper plates in their parents' basements.
In fact, many people from younger generations have recently been developing an interest in antique China.
This fine dinnerware has been making a comeback since the pandemic. A New York Times article reported that there was a 39% increase in searches for fine China on Etsy in 2021 compared to 2020.
With the pandemic closing restaurants for quite some time, the desire to bring a bit of luxury to your at-home meals came as no surprise.
One thing that's different from the traditional use of all this gorgeous glassware is that younger generations are encouraged to use them for any occasion, not just when you're expecting a visit from the queen. Every day deserves a touch of beauty.
Wallpaper It's time to break out the florals and paisleys because wallpaper has rolled its way back into home decor trends. According to a report by Pinterest, searches for "wallpaper" were up by 41% in 2020.
Though the process of applying and removing wallpaper has a frustrating reputation, these strips are becoming easier to use in their resurgence — even millennials can handle it without taking a break for existential despair.
Reddit user synth_cowgirl shared, "I have definitely noticed that wallpaper is making a comeback — it's so easy now with the peel and stick stuff and they're making it in all sorts of fun, funky patterns. I recently removed the doors of my kitchen cabinets and did the inside up with some palm leaf wallpaper!"
Easy to use, and rich in fun patterns? This home decor trend is certainly worth the comeback. Perhaps boomers and millennials alike will be adorning their homes with something new or pay homage to the wallpaper trends of past decades.
Fanny packs Fanny packs, or belt bags, are no longer an eyesore spotted in family vacation photos or at your kid's soccer tournament.
These functional accessories are back in abundance — from fun colors and designs to sleek, high-end leather. While some are still wearing them in the classic around-the-waist fashion, most young people are opting wear them diagonally across their chests.
Reddit user iwantmisssarah shared, "My lord, I apologize for every time I judged a tourist in a fanny pack. I'm at a music festival put on by my school, and this year they created a 'no bag' rule. Only fanny packs ... So today, I found one … and guys, my life has changed."
Quartzy reported that fanny packs accounted for 25% of the accessory industry's economic growth in America in recent years.
Is there anything more satisfying than mocking your kids once the tables have turned?
Vintage bicycles Pastel paint and cute wicker baskets add a nice touch to a bicycle ride around the block. Vintage-style bicycles have made a comeback for recreational cyclists that want an environmentally friendly yet chic form of transportation.
Not only are vintage bicycles aesthetically pleasing, but they also tend to be more affordable than buying a new one and they're known to have a strong build.
Reddit user grahamsimmons said it well: "If you want something reliable as hell and still 90% as efficient as a brand new machine, a vintage bike will give you that, and often for the cost of a tank of petrol. Also due to wider tolerances and less specialization of materials/design, an old steel bike is virtually bulletproof and versatile as you like … I think a vintage bike is a bulletproof and cost effective blank canvas, while also being just as fun to ride as a modern bike."
Shag rugs Shag rugs are a super soft addition to your floor that people and pets love. They also add a pop of texture and color to any room.
Popular in the '70s, these rugs fell off the home decor radar for a while, perhaps because they have a reputation for being hard to clean.
Regardless, they're back and being sold at basically every home goods store you can imagine. It even became a trend on TikTok during the height of the pandemic to make your own fluffy rugs.
That being said, shag area rugs are in style, but fully shag-carpeted rooms are decidedly not.
@DavidGilbert4U on Twitter shared, "Millennials love uncovering hardwood floors as much as boomers loved carpeting over them."
Let's not let that trend make a resurgence — we've learned our lesson.
Cassette tapes Considering there are plenty of high-quality listening devices on the market — like AirPods and Bose headphones — and cassettes have a notorious reputation for sounding bad, their renewed popularity is surprising.
Cassette tapes are small and easy to collect, and also have that cool, nostalgic charm. According to Axios, sales of cassette tapes almost doubled from 173,000 in 2020 to 343,000 in 2021.
Popular TV shows like Stranger Things, The Goldbergs and This is Us — all of which take place in the '80s — may be the nostalgia-fueled reason why this 80's trend is back. Young fans even fuelled Kate Bush's 1985 hit "Running Up that Hill" to hit the charts this year after being featured in the latest season of Stranger Things.
People can listen to new and old artists alike on cassette tapes. For example, in 2021, Olivia Rodrigo's "Sour" was the top selling cassette, and Queen's "Greatest Hits" was the fourth top seller.
Whether they're sat on a shelf as a collector's item or popped into a cassette deck to rock out to, cassette tapes are back and still sound just as average as they always did.
Sponsored
Kiss Your Credit Card Debt Goodbye
Millions of Americans are struggling to crawl out of debt in the face of record-high interest rates. A personal loan offers lower interest rates and fixed payments, making it a smart choice to consolidate high-interest credit card debt. It helps save money, simplifies payments, and accelerates debt payoff. Credible is a free online service that shows you the best lending options to pay off your credit card debt fast — and save a ton in interest.