Perk: A substantial allowance While in office, presidents currently earn a salary of $400,000. Even once they exit the White House, they're entitled to a tidy sum to set them up for life.
The Former Presidents Act allows ex-presidents to receive a taxable pension from the Secretary of the Treasury, equivalent to the pay for a Cabinet Secretary. Donald Trump's pension amounts to $221,400, CNN Business says.
While former presidents can lose their benefits if they take up a new position in the federal government, there's actually no rule about presidents who are impeached and removed from office. Richard Nixon, who resigned before he could be kicked out over the Watergate scandal, still got his dues.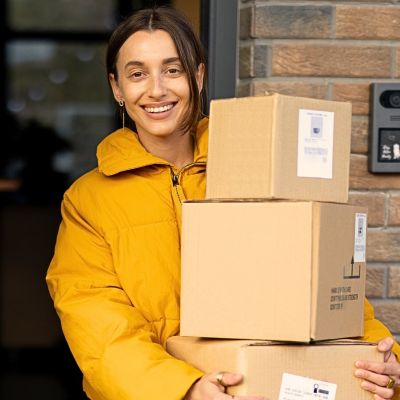 Capital One Shopping's browser add-on automatically applies coupon codes as you shop online. It's absolutely free – plus it takes only two clicks to install. Add the Capital One Shopping browser extension today and start earning discounts of up to 50% on the things you already buy.
Install for Free
Peril: A ban from future tickets After Franklin D. Roosevelt's fourth term in office, Congress placed a two-term limit on the presidency.
And the 12th Amendment dictates that someone who isn't eligible for the presidency can't be appointed vice president, either. So, for example, former president Barack Obama, who served two terms in office, couldn't have joined President Joe Biden as his running mate.
Vice presidents who rise to power following a president's death, however, can serve two full terms after completing the rest of the previous president's unfinished term.
Perk: Lifetime Secret Service protection Commander in chief is a pretty dangerous job: 8% of all U.S. presidents have been assassinated, and many more plots and attempts have been thwarted.
As a result, former presidents and their spouses are eligible for Secret Service protection for the rest of their lives, while children are eligible until they turn 16. The same protection applies to vice presidents and their families for the first six months after they leave office.
For reasons unknown, Donald Trump's adult children, their spouses and a few administration officials are all receiving six months of extra Secret Service protection, ABC News reports.
In 1985, Richard Nixon became the only president to decline a retinue of agents, opting instead for his own private force. His spokesperson said he no longer felt justified having taxpayers pay for his protection.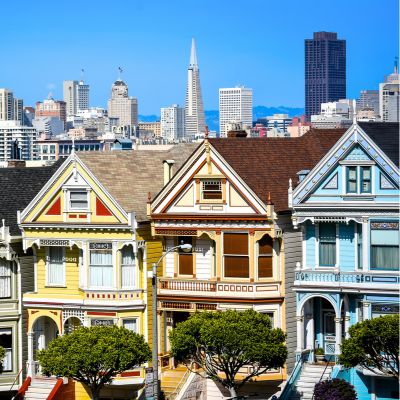 Believe it or not, you don't need millions, or even hundreds of thousands to invest in real estate. Arrived is an online platform where you can invest in shares of rental homes and vacation rentals without the headaches of being a landlord.
Learn More
Peril: A total loss of privacy Every president knows they'll be famous for life and will be hounded by tabloid photographers whenever they step out in public.
But if you've accepted Secret Service protection, you'll also need to contend with bodyguards getting deeply involved with even the most intimate and mundane aspects of your life.
"Secret Service protection is the most intrusive thing that anyone could ever experience," former agent Jonathan Wackrow told NBC News. "We're also there in those private times when things aren't good — family arguments, family loss … We're there 24 hours a day, 365 days a year."
Plus, agents will rifle through all of your mail at an off-site location before you can even check for coupons, Bloomberg Law says. "Suspicious packages" sent to the Obama and Clinton homes were intercepted in 2018.
Perk: Regular security briefings Even after a president leaves the White House, they're entitled to a lot more information than the average U.S. citizen.
"Former presidents are, not all the time but on a regular basis, given general intelligence briefings about the state of the world and threats to the country," former FBI chief James Comey told The View.
The tradition gives ex-presidents some additional context when they speak on foreign or domestic policies or meet with international leaders.
While the director of national intelligence usually controls how much information former presidents are given, President Biden could take the unprecedented step of blocking Trump from future briefings. He told CBS News that Trump can't be trusted not to leak classified information.
Peril: Keeping your mouth shut As soon as someone becomes president, they gain access to a wellspring of information about the United States' military capabilities, covert actions and geopolitical goals — not to mention all of the intelligence gathered about other countries.
But as soon as they leave office, they need to take that information to the grave. They can't tell their friends about what's really going on inside Area 51 or what's happening behind the scenes in North Korea these days.
Even if they continue to receive classified information via the occasional briefing, it's a felony for them to share it without authorization. That said, some experts say there's no practical way to stop a former president from sharing or even selling classified information.
Perk: Serious earning potential While presidents get a healthy pension that will keep them very comfortable for the rest of their days, the real money comes from speaking gigs, memoirs and private business deals.
Both Barack and Michelle Obama have earned millions from their books, public appearances and even an exclusive Netflix deal for their production company Higher Ground.
It's not a new trend, either. After his financial firm collapsed, Ulysses S. Grant planned to pay off his debts by writing a memoir, which netted almost $450,000 after his death in 1885.
Peril: Loss of driving privileges While you might relish the thought of being chauffeured around, it's probably pretty annoying to arrange for private transport every time you want to grab a Slurpee.
Many former presidents agree that a prohibition on driving on public roads is one of the most annoying rules they have to follow.
George W. Bush told automobile enthusiast Jay Leno that he hasn't driven a car on a public road in nearly 25 years. Steering a golf cart isn't quite the same.
The Secret Service's no-driving rule was likely enforced after JFK's assassination in his motorcade in 1963. The agents behind the wheel today are trained in evasive and defensive driving maneuvers.
Perk: Afterlife benefits You might not be alive to appreciate it, but as a former president, you're entitled to a fancy state funeral. The event involves meticulous planning; the military has a 138-page planning document that details everything from seating to floral arrangements, says The Baltimore Sun.
As determined by the next of kin, the tasteful ceremony can include musical honors, gun salutes and even Air Force flyovers. (Refreshments are apparently in short supply, as George W. Bush stealthily passed mints to Michelle Obama during his father's farewell.)
The widow of a former president can receive a $20,000 pension as well, as long as they decline other available pensions. For those of us who aren't presidents, we'd recommend buying a life insurance policy to make sure your loved ones are set.
Peril: Can't buy your own phone In some ways, presidents are like teenagers. They can't go shopping for the latest iPhone unless their guardians say it's OK.
Barack Obama fumed about his inability to get an iPhone while in office in 2013, though he told Jimmy Fallon in 2016 that he finally managed an upgrade from his old BlackBerry.
The new cell phone wasn't exactly a modern miracle, however. Obama still couldn't text, take pictures or play music on it, comparing the device to a three-year-old's play phone.
Author and politics expert William S. Bike told Reader's Digest that ex-presidents also need to communicate on approved devices for security reasons.
Perk: Paid international travel Free flights to Hawaii? Time to hit the campaign trail.
While former presidents don't get to travel with Air Force One any longer, they can still fly in style in private jets and the like. The Former Presidents Act grants $1 million a year for "security and travel related expenses." A former First Lady can get up to $500,000.
It's not quite an all-expenses-paid pass — the General Services Administration (GSA) gets the final say on appropriate costs — but it's more than enough to keep you comfortable.
That said, former presidents can still fly commercial if they want. The famously humble Jimmy Carter took a Delta flight to Washington, D.C. and shook each passenger's hand before takeoff.
Peril: Can't get away with crime anymore Federal prosecutors turn a blind eye to most potentially illegal things a president does in office.
The U.S. Department of Justice has a longstanding policy on the books that "the indictment or criminal prosecution of a sitting president would unconstitutionally undermine the capacity of the executive branch to perform its constitutionally assigned functions."
That protection doesn't last once the commander in chief steps down. And while most legal scholars agree that presidents can pardon other people of future charges, but it's unclear whether a president could preemptively pardon themselves.
No one has tried that tactic yet. Richard Nixon was lucky enough to be pardoned by his successor and former vice president Gerald Ford after he resigned.
All of that said, even sitting presidents aren't totally immune. While in office, Ulysses S. Grant got himself a speeding ticket while zipping around with his horse and buggy.
Perk: A brand new office Even after a new tenant has moved into the Oval Office, former presidents are still expected to maintain a staff to keep their hectic lives organized.
Six months after the old prez has left, the Former Presidents Act allows the GSA to fund an ongoing office staff for them. For the first 30 months, the total yearly compensation for the staff can go up to $150,000 a year. After that, it's $96,000 annually.
The GSA Administrator is also responsible for furnishing and equipping a new office space. If you're setting up your own home office, your budget is probably a lot tighter — so be sure to use this one simple trick to save on furniture and gear.
Peril: Still getting impeached Trump ceded the Oval Office to Biden in January 2021, but the former president's second impeachment trial took place the following month regardless.
His defense team argued vigorously that it would be unconstitutional for the Senate to put a former president on trial. Senators voted 56-44 to proceed, saying the intentions of the Founding Fathers were clear enough.
While no ex-president had been impeached before, a former war secretary was impeached back in 1876.
And, yes, even though a president can't be booted once they've already left, impeachment can result in the loss of some post-presidential perks and the chance to run for federal office again.
Perk: Health insurance (maybe) Most presidents are pretty old by the time they leave office — not to mention how the job itself can age you — so employee health care benefits are a real bonus.
All federal employees are eligible for health annuities if they've been enrolled in the Federal Employees Health Benefits program for at least five years. Each presidential term is four years, but many presidents work for the government before ascending to the White House.
Donald Trump, who served just one term in office with no prior position in the government, would not be eligible for this benefit.
President Joe Biden recently ordered the temporary reopening of the Affordable Care Act insurance marketplace, so make sure to check whether you can save on your premiums.
Sponsored
Kiss Your Credit Card Debt Goodbye
Millions of Americans are struggling to crawl out of debt in the face of record-high interest rates. A personal loan offers lower interest rates and fixed payments, making it a smart choice to consolidate high-interest credit card debt. It helps save money, simplifies payments, and accelerates debt payoff. Credible is a free online service that shows you the best lending options to pay off your credit card debt fast — and save a ton in interest.