Gold and silver
Precious metals — particularly gold and silver — have been a popular hedge against inflation and uncertainty. They can't be printed out of thin air like fiat money, and it's believed their value is largely unaffected by economic events around the world.
Kiyosaki has long been a fan of gold and first purchased the yellow metal in 1972. He has explained in the past it's because he doesn't "trust" the Federal Reserve, which controls the supply of money.
In October he predicted, "Gold will soon break through $2,100 and then take off. You will wish you had bought gold below $2,000. Next stop gold $3,700."
Kiyosaki likes silver, too. "Silver from $23 to $68 an ounce," he said, projecting major upside for the gray metal.
To be sure, despite their "safe haven" status, the price of precious metals can still be volatile. While the price of gold has climbed about 7% in 2023, silver has fallen by about 5% during the same period.
Today, there are many ways to gain exposure to gold and silver, but Kiyosaki prefers to just buy the metals directly. "I do not touch paper gold or silver ETFs. I only want real gold or silver coins," he wrote last year.
So it might be time to visit your local bullion shop or online seller.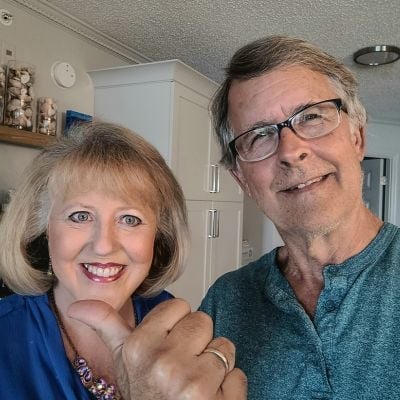 Bitcoin
Bitcoin investors have learned the hard way just how volatile it can be.
In November 2021, the virtual currency reached a high of $68,990. Today, it's hovering around $35,400.
But Kiyosaki doesn't seem bothered by the massive swings.
Last month, when bitcoin was testing $30,000, he tweeted, "Next stop Bitcoin $135,000."
If Kiyosaki is right in his prediction, it would imply an upside of 281% from where the cryptocurrency sits today.
It's very easy to buy bitcoin these days. There are many online exchanges, brokers and even ATMs to purchase from. Be warned, they can charge up to 4% in commission fees, so look for ones that charge low or even zero commissions.
Cash flow assets
While stressing the importance of saving gold, silver and bitcoin, Kiyosaki also pointed to assets that produce cash flow.
"The rich work for assets that put tax free money in their pocket…cash flow assets such as rental properties, oil, food production," he said.
So how much should investors allocate to these investments?
In a post on X last month, the entrepreneur and businessman wrote, "Before going down with the ship consider a shift to 75% gold, silver, bitcoin 25% real estate/oil stocks."
He said that this asset mix may allow investors to "survive the greatest crash in world history."
It's easy to gain access to cash flow assets these days. Investors can purchase dividend-paying oil stocks using their brokerage account. And if you want to invest in real estate, there are ways to earn rental income without becoming a landlord.
Sponsored
Follow These Steps if you Want to Retire Early
Secure your financial future with a tailored plan to maximize investments, navigate taxes, and retire comfortably.
Zoe Financial is an online platform that can match you with a network of vetted fiduciary advisors who are evaluated based on their credentials, education, experience, and pricing. The best part? - there is no fee to find an advisor.