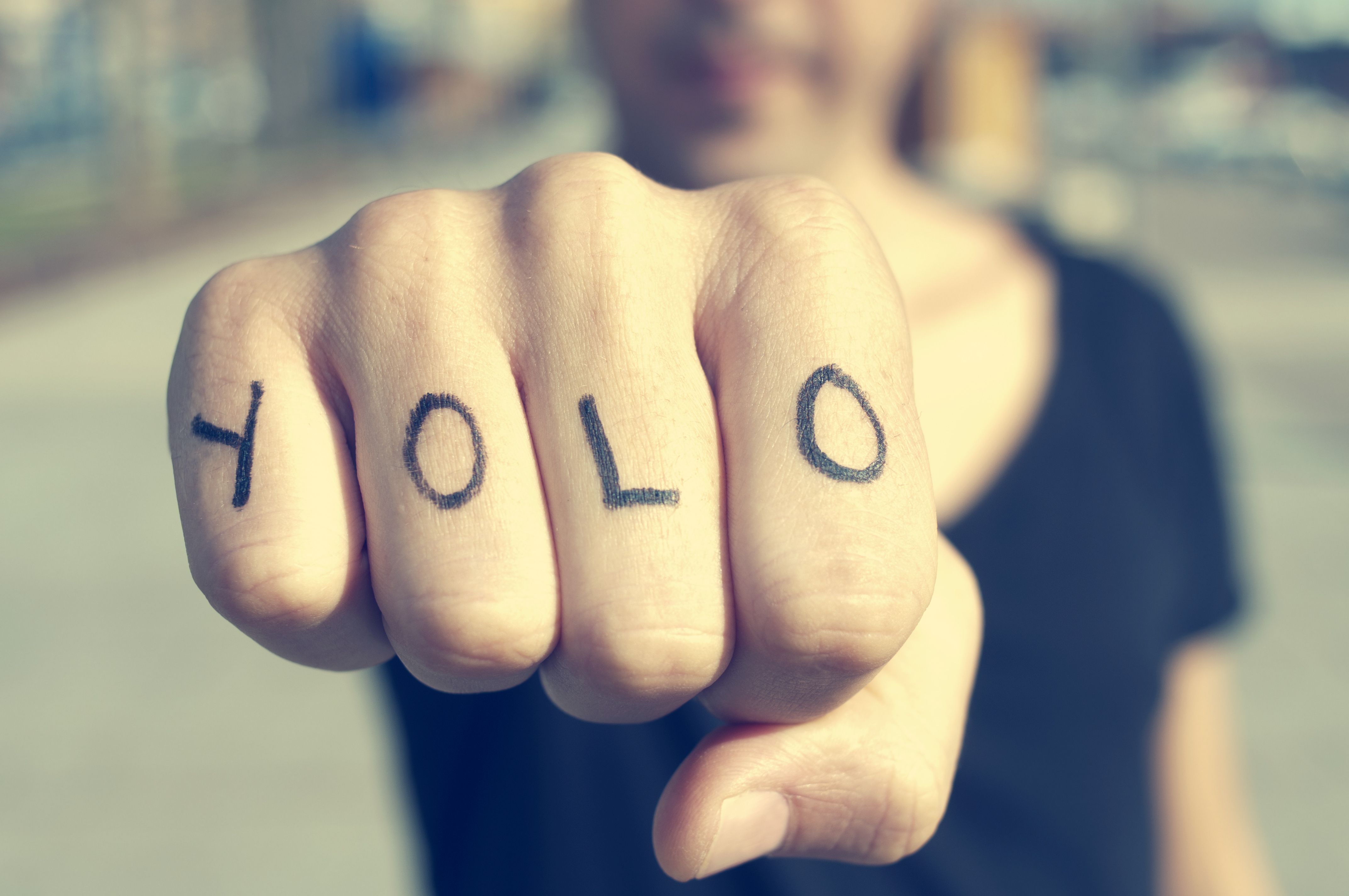 Do YOLO stocks deserve a place in your portfolio?
🗓️
Updated: July 13, 2023
We adhere to strict standards of editorial integrity to help you make decisions with confidence. Please be aware that some (or all) products and services linked in this article are from our sponsors.
We adhere to strict standards of editorial integrity to help you make decisions with confidence. Please be aware that some (or all) products and services linked in this article are from our sponsors.
Find out if it makes sense for you to invest in trendy stocks
Advertising Disclosure This article/post contains references to products or services from one or more of our advertisers or partners. We may receive compensation when you click on links to those products or services
By now, most of us are familiar with the concept of YOLO. It's a term that means "you only live once" and can be used to justify a multitude of reckless decisions: Think late weeknight plans, inadvisable purchases, last-minute jaunts out of town, and more.
In 2022, some investors and traders began to apply the phrase to extremely high-risk once-in-a-lifetime investment opportunities. YOLO stocks made headlines when traders on Reddit pushed the stocks of GameStop, AMC Entertainment, and others to much higher levels. Let's take a look at YOLO stocks and whether they make sense for your investment portfolio.
YOLO stock meaning: how this strategy works
A YOLO investing strategy is an active trading strategy to earn a huge return in a short period of time. Some people promote this type of "investing" on social media. But it's actually a lot more like gambling than investing.
Some YOLO investing proselytizers share how they earned huge returns from picking a hot stock like Tesla or getting in early on bitcoin. However, not all investors come out ahead. Going all-in on any one stock is far too risky for the typical investor.
Stories from the stock market in January 2021 often seemed more like pump-and-dump schemes from the movies Boiler Room and The Wolf of Wall Street than what you would expect in an efficient market.
GameStop and AMC Entertainment both took a wild ride in January and February 2021. These YOLO stocks are examples of how some people can make a big profit while others take a big loss in a short period of time.
Related: How to determine your risk tolerance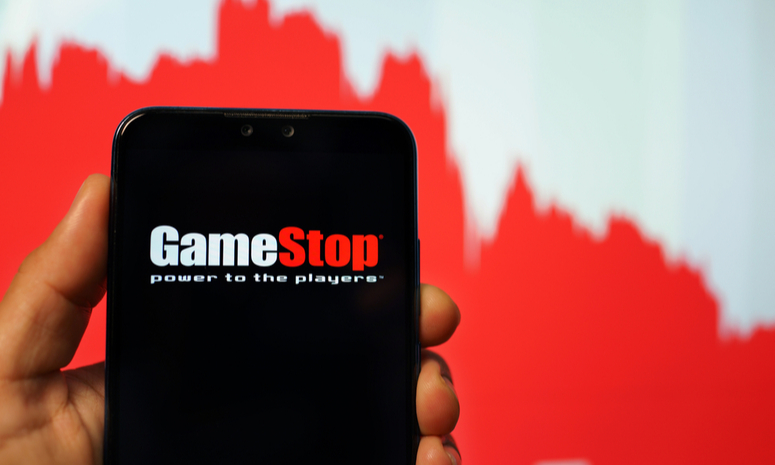 Example of YOLO stock
Something dramatic happened in early 2021 to the stock price of GameStop Corp. (GME), a video game retail store you may have seen in your local shopping mall. The stock price had been on a years-long decline that continued into the pandemic with a 2020 low of under $4 per share.
The price decline was partially due to short-sellers who put downward pressure on the stock price and would profit from a further decline. A group of active traders on Reddit decided the stock was far undervalued and began a grassroots effort to increase the stock price.
The price slowly rose for a few months until January 2021, when the stock price exploded to about $40 per share. The pro-GME buyers kept piling in and eventually pushed the stock price to about $350 per share. But then it plummeted to around $40 per share in February.
The GME saga that unfolded over those weeks made some investors thousands or even millions of dollars. But it also cost many investors an arm and a leg. Outside of the losses incurred by short-sellers, many smaller stock buyers bought the stock at $100, $200, $300, or more per share only to see the price crash to $40 in February.
Is YOLO investing a legit trading strategy?
A friend of mine somehow had the foresight to buy call options on GME when it was near its low. When the stock skyrocketed in January, he sold his position and exited with a gain worth more than many people make in a year. But not all were so lucky.
It's up to you to decide if you can stomach the risk. Some people set aside a small amount of money in their brokerage account to use for riskier investments. If you try this, you could double your money or more, just like at a Las Vegas roulette table. But just as easily, you might walk away with a big loss.
For long-term needs like retirement, saving a down payment for a home, and paying for college, you should avoid a YOLO investment strategy. Those funds are too important to risk gambling on when to buy and sell a YOLO stock.
Why people are using the YOLO strategy
YOLO investors are a new breed of something that has existed for a long time. In prior generations, Dutch tulips and the West Coast Gold Rush resulted in plenty of newly minted millionaires. If you read about others doing the same with cryptocurrency investment or risky stocks, you may feel like you're missing out.
In many cases, there are still more dollars to be made. But the big runup could just as easily be over. Many would-be millionaires are tempted by the apparent opportunity to get rich quickly. However, if it were that easy, everyone would have done it. Don't get too sucked in when the markets are in mania or you could lose your life savings.
Risks and benefits of YOLO investing
YOLO investing may be fun and exciting, and profitable for some. But the overall risks are simply too high for most investors. The odds of losing are almost the same as making money. In the case of YOLO stocks, the risks are much bigger than the benefits.
In the example of the recent GameStop stock rollercoaster, some investors bought in at $300 or more per share on the way to a peak of around $350. As of this writing, anyone who bought shares at a price over $250 are down more than $100 per share.
When going into a YOLO trade, it's important to recognize the risks. If you are willing to accept them, keep in mind that there's a good chance you could lose money.
Related: Why we don't recommend day trading
Pros and cons of YOLO investing
Pros
Potential for huge upside
Fun and exciting investing opportunity
Join an engaging investing community
Cons
Potential for huge losses
Not a stable long-term investment strategy
The bottom line
YOLO investing is exciting and can lead to big gains. But there's also a good chance you'll walk away with huge losses. In many ways, it's about the same as taking your money to Las Vegas. After all, casinos also offer an entertaining gamble that's likely to lead to big losses.
That's not to say there's no place for YOLO investing in your portfolio for informed investors. As long as you understand the risks and don't invest more than you can afford to lose, YOLO investing can be a fun way to dip your toes into the stock market.
More on investing: