Coca-Cola (KO)
Coca-Cola is a classic example of a recession-resistant business. Whether the economy is booming or struggling, a can of Coke is affordable for most people.
Cramer calls Coca-Cola a "textbook defensive stock."
The company's entrenched market position, massive scale, and portfolio of iconic brands — including names like Sprite, Fresca, Dasani and Smartwater — give it plenty of pricing power.
Add solid geographic diversification — its products are sold in more than 200 countries and territories around the globe — and it's clear that Coca-Cola can thrive through thick and thin. After all, the company went public more than 100 years ago.
More impressively, Coca-Cola has increased its dividend for 60 consecutive years. The stock currently yields 2.9%.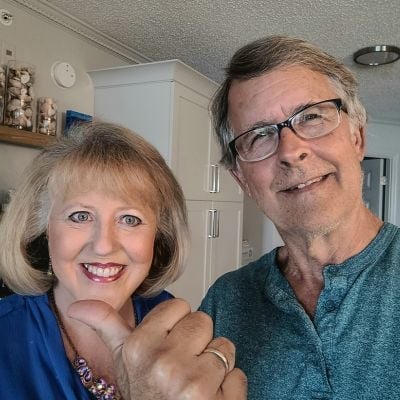 Archer-Daniels-Midland (ADM)
Archer-Daniels-Midland isn't exactly a household name. Cramer explains the business succinctly: "They sell seeds and also process all kinds of crops."
In fact, he considers ADM "one of the top agricultural plays out there."
Agriculture is naturally a highly resilient industry. Whether boom or bust, people still need to eat. This resilience is reflected in ADM's share price performance. While the broad market is deep in the red year to date, ADM shares have surged almost 30%.
Cramer also argues that the company is solidly positioned to capitalize on supply chain disruptions.
"Remember, Ukraine accounts for 13% of the world's calories and their business has been cut in half," he says. "Plus, ADM trades at less than 13 times earnings with a nearly 2% yield. Conservative, decent stock."
Realty Income (O)
Realty Income is a real estate investment trust with a portfolio of over 11,000 properties that are under long-term lease agreements with its commercial tenants.
Cramer notes that Realty Income hasn't been a hot stock lately "because most retail has been struggling."
However, he also points out that the company has "tons of consistent clients."
Realty Income's top tenants include big names like Walmart, CVS Pharmacy and Walgreens — companies that have survived multiple economic cycles.
In fact, the REIT claims that it collects around 43% of its total rent from investment-grade tenants. A diversified, high-quality tenant base allows Realty Income to pay reliable dividends.
Cramer also likes the stock's monthly distribution policy. While most Dividend Aristocrats pay quarterly dividends, Realty Income shareholders get paid every month.
The stock currently yields 4.4%.
Sponsored
Follow These Steps if you Want to Retire Early
Secure your financial future with a tailored plan to maximize investments, navigate taxes, and retire comfortably.
Zoe Financial is an online platform that can match you with a network of vetted fiduciary advisors who are evaluated based on their credentials, education, experience, and pricing. The best part? - there is no fee to find an advisor.