General Electric (GE)
General Electric is one of the leading industrial conglomerates in the world. As a century-old company, GE has built a strong presence in aviation, healthcare, renewable energy and power.
Its share price, however, has been anything but strong. Despite reporting solid Q4 results earlier in the week, the stock is off 8% in 2022.
The company earned $20.3 billion of revenue in Q4, down 3% year over year. Adjusted earnings surged 59% year over year to 92 cents per share, easily topping Wall Street's expectation of 85 cents.
More importantly, management completed a $25 billion debt tender transaction, effectively reducing its gross debt by $87 billion over three years.
Goldman analyst Joe Ritchie forecasts a strong rebound for the shares due to GE's strengthening financial position.
"The bottom line is the narrative on GE has shifted (at least temporarily) from [free cash flow] to earnings as the company has effectively demonstrated its ability to de-lever faster-than-expected," he said.
On Jan. 26, Ritchie reiterated a buy rating on the company and set a price target of $124, implying a potential upside of close to 40%.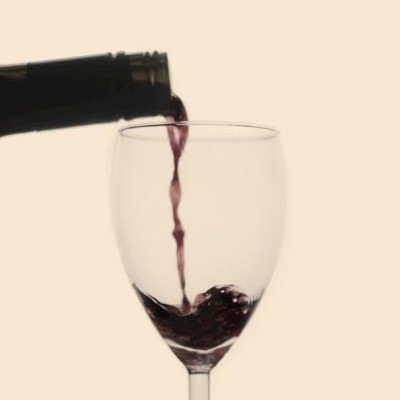 Fine wine is a sweet comfort in any situation — and now it can make your investment portfolio a little more comfortable, too. Now a platform called Vinovest helps everyday buyers invest in fine wines — no sommelier certification required.
Invest Now
Coinbase Global (COIN)
Coinbase shares have fallen about 30% year to date, and it's not hard to understand why.
Coinbase operates the largest cryptocurrency exchange in the U.S., earning a transaction fee every time someone buys or sells on the platform. But right now, cryptos aren't exactly hot commodities.
Bitcoin — the largest cryptocurrency in the world — was trading at $47,700 apiece at the beginning of the year. Today, it's at around $37,000, representing a year-to-date decline of more than 20%.
That said, Goldman Sachs sees a major rebound in Coinbase shares. Analyst Will Nance reiterated a Buy rating on Coinbase this week, saying that the company remains a "blue chip way to gain exposure to the continued development of the crypto ecosystem."
In Q3, Coinbase had 7.4 million retail monthly transacting users. It earned $1.1 billion in transaction revenue and $145 million in subscription and services revenue.
With a price target of $288, Goldman is projecting more than 60% upside in Coinbase shares.
Microsoft (MSFT)
Software giant Microsoft has been bucking the market downtrend over the past few days with some positive headlines.
On Jan. 18, the company announced that it would acquire video game giant Activision Blizzard in an all-cash deal valued at $68.7 billion. It would mark Microsoft's biggest deal to date, more than twice as large as its $26.2 billion purchase of LinkedIn in 2016.
The company also reported strong quarterly earnings earlier this month. For the December quarter, revenue rose 20% year over year while earnings per share increased by 22%.
Trading at around $300 per share, Microsoft is already a massive company commanding a market cap of more $2 trillion. But Goldman expects the tech gorilla to add another C-note to its stock price, fueled largely by strong cloud computing growth prospects.
Goldman analyst Rangan Kash has Microsoft on the firm's conviction buy list with a price target of $400, representing upside of roughly 30%.
"[W]e continue to view Microsoft as uniquely positioned to benefit on digital transformation initiatives and public cloud adoption (amongst other secular tailwinds) with a strong presence across all layers of the cloud stack (applications, infrastructure, and platforms)," Kash wrote.
Trending on MoneyWise
Sponsored
Get a piece of commercial real estate
Enhance your portfolio with high-return commercial real estate
First National Realty Partners is the #1 option for accredited investors seeking superior risk-adjusted returns in the grocery-anchored necessity-based retail space.
While commercial real estate has always been reserved for a few elite investors, outperforming the S&P 500 over a 25-year period, First National Realty Partners allows you to access institutional-quality commercial real estate investments — without the leg work of finding deals yourself.
Invest with First National Realty Partners now.