Lockheed Martin (LMT) Aerospace and defense giant Lockheed Martin has struggled to maintain altitude this year, but contrarian income investors might want to take a closer look.
Lockheed's stock has been all over the place, partially because of growth concerns. When your biggest client is the U.S. government, whose defense spending is only increasing in the single digits, getting Wall Street excited about your long-term prospects can be difficult.
But Lockheed's financials and existing revenue stream are both strong. Moreover, its 3.3% dividend yield is one of the highest of any industrial stock on the S&P 500.
And when was the last time you heard of the U.S. cutting its arms budget?
Burry owned 30,000 Lockheed shares as of Sept. 30, worth an estimated $10.3 million.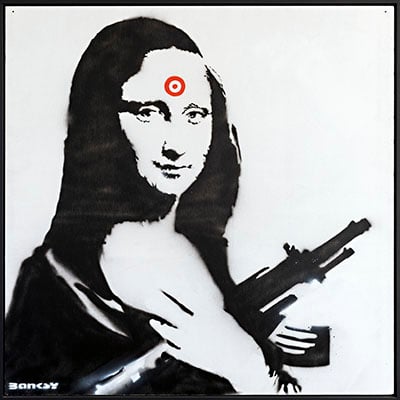 Join Masterworks to invest in works by Banksy, Picasso, Kaws, and more. Use our special link to skip the waitlist and join an exclusive community of art investors.
Skip waitlist
Now Inc. (DNOW) An industrial small-cap alternative to Lockheed is an under-the-radar company called Now Inc.
Now is a global industrial supplies company that distributes, maintains and repairs oil drilling equipment, so it's no surprise that Now has benefitted mightily from the ongoing rally in the energy market.
The company's stock is up more than 70% over the past year.
Over the past three years, Now has generated average annual free cash flow production of roughly $208 million.
But Now should have some long-term appeal, too, as the company has plans to diversify into growing sectors like renewable energy and carbon capture.
Burry seems to be high on what Now is offering. He owned 150,000 shares in the company as of Q3 2021.
Scynexis (SCYX) Scynexis is a biotechnology company that specializes in developing treatments for difficult to treat fungal infections, including those that regularly threaten the lives of hospital patients.
Prescriptions of Scynexis products are increasing, and a growing number of insurers are covering the costs.
Clinical tests show the company's next big offering, ibrexafungerp, to be effective in treating a wide range of potentially deadly infections.
It may sound niche, but Scynexis's technology, financials and upward trajectory were enough to entice Burry into buying more than 174,000 shares.
Scynexis shares are up 18% over the past year.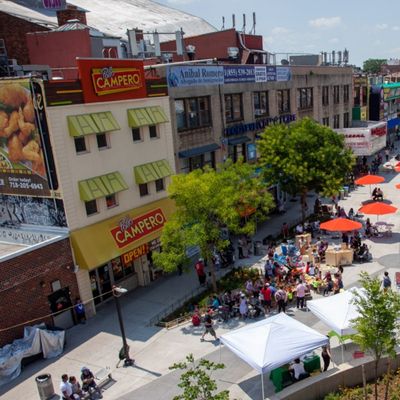 While commercial real estate to has always been reserved for a few elite investors, outperforming the S&P 500 over a 25-year period, First National Realty Partners allows you to access institutional-quality commercial real estate investments — without the leg work of finding deals yourself.
Get started
There's more to invest in than stocks If Burry is correct, and the market is headed for a historic meltdown, you might want to diversify outside of stocks.
Putting your money into real physical assets, like gold or real estate, can help shield your portfolio from extreme market volatility.
But there's another category of real asset a lot of investors don't realize they have access to: contemporary art, which has outperformed the S&P 500 by a whopping 175% since 1995.
You don't have to don a tux and outbid a roomful of millionaires to own a piece of rapidly appreciating modern art.
A popular new investment platform allows you to buy shares in masterpieces by Claude Monet, Andy Warhol and even Banksy.
They won't wind up on your wall, but they'll look pretty sweet in your portfolio.
Sponsored
Fine art as an investment
Stocks can be volatile, cryptos make big swings to either side, and even gold is not immune to the market's ups and downs.
That's why if you are looking for the ultimate hedge, it could be worthwhile to check out a real, but overlooked asset: fine art.
Contemporary artwork has outperformed the S&P 500 by a commanding 174% over the past 25 years, according to the Citi Global Art Market chart.
And it's becoming a popular way to diversify because it's a real physical asset with little correlation to the stock market.
On a scale of -1 to +1, with 0 representing no link at all, Citi found the correlation between contemporary art and the S&P 500 was just 0.12 during the past 25 years.
Earlier this year, Bank of America investment chief Michael Harnett singled out artwork as a sharp way to outperform over the next decade — due largely to the asset's track record as an inflation hedge.
Investing in art by the likes of Banksy and Andy Warhol used to be an option only for the ultrarich. But with a new investing platform, you can invest in iconic artworks just like Jeff Bezos and Bill Gates do.