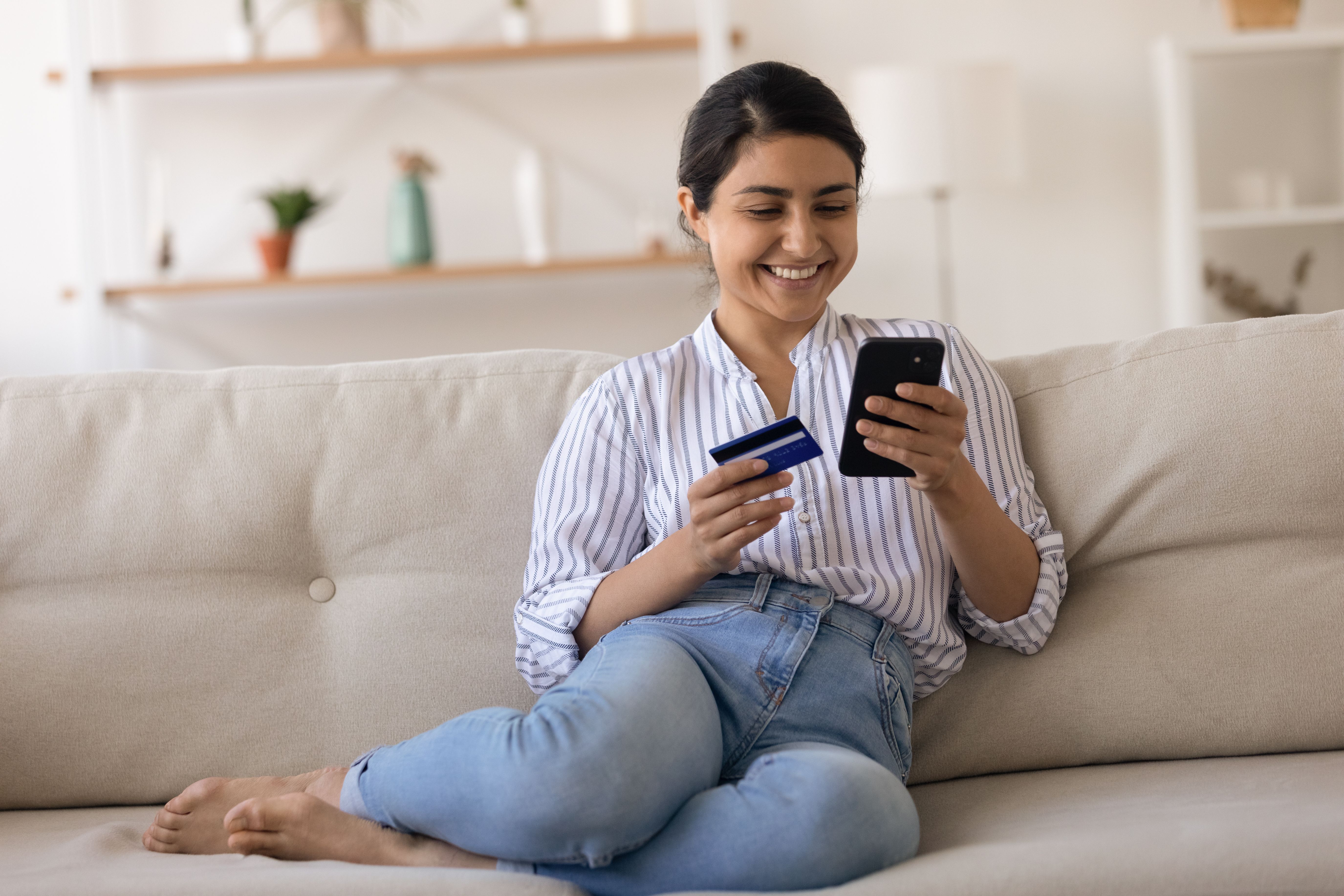 TradingView review 2023 – A charting platform for active traders
Shutterstock / Shutterstock
🗓️
Updated: July 18, 2022
We adhere to strict standards of editorial integrity to help you make decisions with confidence. Please be aware that some (or all) products and services linked in this article are from our sponsors.
We adhere to strict standards of editorial integrity to help you make decisions with confidence. Please be aware that some (or all) products and services linked in this article are from our sponsors.
TradingView is a cloud-based charting and social-networking software for both beginner and advanced active investment traders. Basic charting, research, and analysis information are available with a free account. Still, most trades must be made outside the platform because only select brokerages are linked to TradingView at this time.
TradingView is available on any desktop and on all iOS devices through the App Store.
We took a close look at TradingView to see how it works. Here's what we found.
TradingView features
HTML5 charts — Depending on your needs, you can create simple charts to track one or two stocks or create multiple dynamic charts that track different markets. You can even draw on your charts.
Technical analysis — Use 100+ pre-built indicators, 50+ smart drawing tools, multi-timeframe analysis tools, and 100,000+ community-built indicators to assist with technical analysis.
Financial analysis — Enjoy 100+ fundamental fields and ratios, financial statements, valuation analysis, and historical company data.
Server-side alerts — Set up alerts that go to your desktop or phone to notify you when certain conditions go outside your specified criteria. There are 12 different alert conditions that can be applied to indicators or drawing tools.
Stock screener — Find stocks based on your specific criteria. You can use TradingViews' stock, forex, and crypto screeners.
Customized analysis — For advanced users, TradingView offers a programming language called Pine script that allows you to create your own charts and indicators from scratch.
Trading — You can practice trading stocks, cryptocurrencies or forex or create portfolios without using real money, with paper trading, so you can hone your skills. TradingView also lets you simulate trading right on its charts so you can test different strategies. Then you can find out if your brokerage is partnered with TradingView.
Heatmaps — Get an overview of stock and crypto markets by sector or use your own filters to view different heatmaps.
Broad coverage — Depending on your plan, you can have access to more than 50 worldwide exchanges and extended trading hours. You also get 50+ cryptocurrency markets as well.
A social community of active traders — See what other active traders are doing, gather ideas and collaborate with others in similar markets.
Extensive knowledge base — TradingView also has interactive drop-down and hover-over information pods throughout the website, in case you come across an item or concept that's new. There's also a wiki page that you can read to learn more about how the tools work.
What is TradingView?
TradingView is online stock-picking software and screener for both beginners and experienced active traders. It incorporates extensive cloud-based charting tools for research and gives users the ability to share and collaborate with other active traders online. The downside is that most large brokerages are not yet directly integrated with TradingView, so you'll have to place trades separately with your brokerage of choice.
TradingView was released in June 2012 as a social platform for active traders and featured its own scripting language that allows users to customize charts and indicators. It continues to be a popular choice among active traders and financial software companies because of its versatility.
Users can learn new concepts, research market fluctuations, possible chart outcomes, collaborate with other traders, chat, ask questions, and practice trades with the TradingView platform on any device.
>>Further reading: How to invest in stocks
How does TradingView work?
TradingView offers a wealth of market information right on the homepage before you even sign up for a free account. At the top is a ticker for the EUR/USD, BTC/USD and ETH/USD currency pairs, as well as the Dow, Nasdaq and S&P 500 markets.
You can search for any stock and filter by Ticker, Trading Ideas, Educational Ideas, Scripts, or People.
Below that, you'll find the newest stories by top authors, up-to-date market summaries, the latest stock news, an economic calendar, and trending charts on the TradingView social media section. Read what other users (including high-profile traders) have to say, and share your trading ideas. The social media aspect of TradingView adds huge educational value.
When you sign up for a free account, you'll have access to the TradingView community and basic charting features where you can create stock alerts and market indicators.
Now, perhaps the biggest downside to TradingView is that it's likely you won't be able to trade from within the platform. Currently, the app can connect with 30+ brokers, but if you're not using one that's supported, you're out of luck. Some brokers TradingView supports include:
Alor
FTX
Interactive Brokers
Merrill (through the CQG API)
Modalmais
In addition, the platform supports some futures and forex brokers. You can find the complete list here.
TradingView pricing
TradingView has four account plans: one free and three paid. Billing options are offered as monthly, yearly and every two years. Each paid plan comes with a 30-day free trial. We find that TradingView's charges are considerably less than some of its competitors'. You also get a 16% discount if you pay upfront annually instead of monthly.
Here's how each TradingView plan compares in terms of monthly price and features:
— Basic — Free
If you're a beginner or if you just want to see how TradingView works, the basic account can get you started. Features are limited. You get one chart per layout and one alert with three indicators to use on one device. But you still have access to the social community, global data and economic earnings calendar. You just don't have access to any customer support.
— Pro — $9.95–14.95/month
The pro account gives you a little more to manage your stock research, but you still get only one chart per layout and can use only one device at the same time.
The pro pricing gives you ten alerts and five indicators per chart but not regular access to customer service or SMS notifications. You do, however, get an ad-free experience and access to the social media community.
If you choose to buy a month-to-month membership, you'll pay $14.95 per month. If you want a one-year subscription, the cost is $155.40 (this works out to $12.95 per month). For a two-year subscription, you'll pay $238.80 every 24 months ($9.95 per month).
— Pro+ — $19.95–29.95/month: $24.95/mo for one-year plan; $19.95/mo for two-year plan.
Pro+ bumps up the pricing and adds faster customer service and more alerts and allows you to use up to four chart layouts, connect on two devices at the same time and save up to 10 chart layouts. However, you still don't get SMS notifications with this pricing plan.
With this plan, you do get access to Intraday Renko, Kagi, Line Break, Point, and Figure charts. Intraday spread charts, extended trading hours, and the ability to create custom chats.
As with the Pro plan, you can decide whether to subscribe to monthly, annually, or biennially. If you want to pay on a month-to-month basis, the charge will be $29.95 per month. A one-year subscription will be billed annually at $299.40 ($24.95 per month), and a two-year subscription costs $478.80 ($19.95 per month).
— Premium — $39.95–59.95/month: $49.95/mo for one-year plan; $39.95/mo for two-year plan
The premium plan gives you access to all TradingView features. You can get eight charts per layout, use up to five devices at one time, set up to 200 alerts and 25 indicators per chart, and have unlimited access to indicator templates, enhanced watch lists, and saved chart layouts. And you get priority customer support.
The price tag here is $59.95 per month on a month-to-month basis, $599.40 ($49.95 per month) for a 12-month subscription and $958.80 ($39.95 per month) for two years.
Pros
Large database of indicators to help with technical analysis
A free plan is available to test out the platform
Advanced stock, crypto, and forex screeners
Active online community
Backtest trading strategies and paper trade to practice
Cons
Limited stock broker support
Don't want to be tied up to TradingView? Here are our recommended online brokers to use:
TradingView is one of the best charting platforms and stock screening tools out there. But its main downside is the fact it only integrates with about 30 brokers at the time of writing to actually let you trade. This makes it an excellent research tool for active traders. However, you can also stick with other online brokers and rely on their in-house trading tools while also using data from TradingView.
Also note that you can supplement your trading with research services like The Motley Fool or Seeking Alpha. Between the stock picks and reports these services offer plus TradingViews' charting capabilities, investors have way more information to work with.
Summary
Whether you're into active trading or just curious about what the market is doing from time to time, TradingView is an excellent tool to use for researching, charting and screening your favorite stocks. You get a ton of research tools for free right on the home page, and with a basic account, the avid beginner can practice charting and mock trading for free before placing trades at their favorite brokerage.
With all the free tools available on TradingView, I think this software is worth the try.