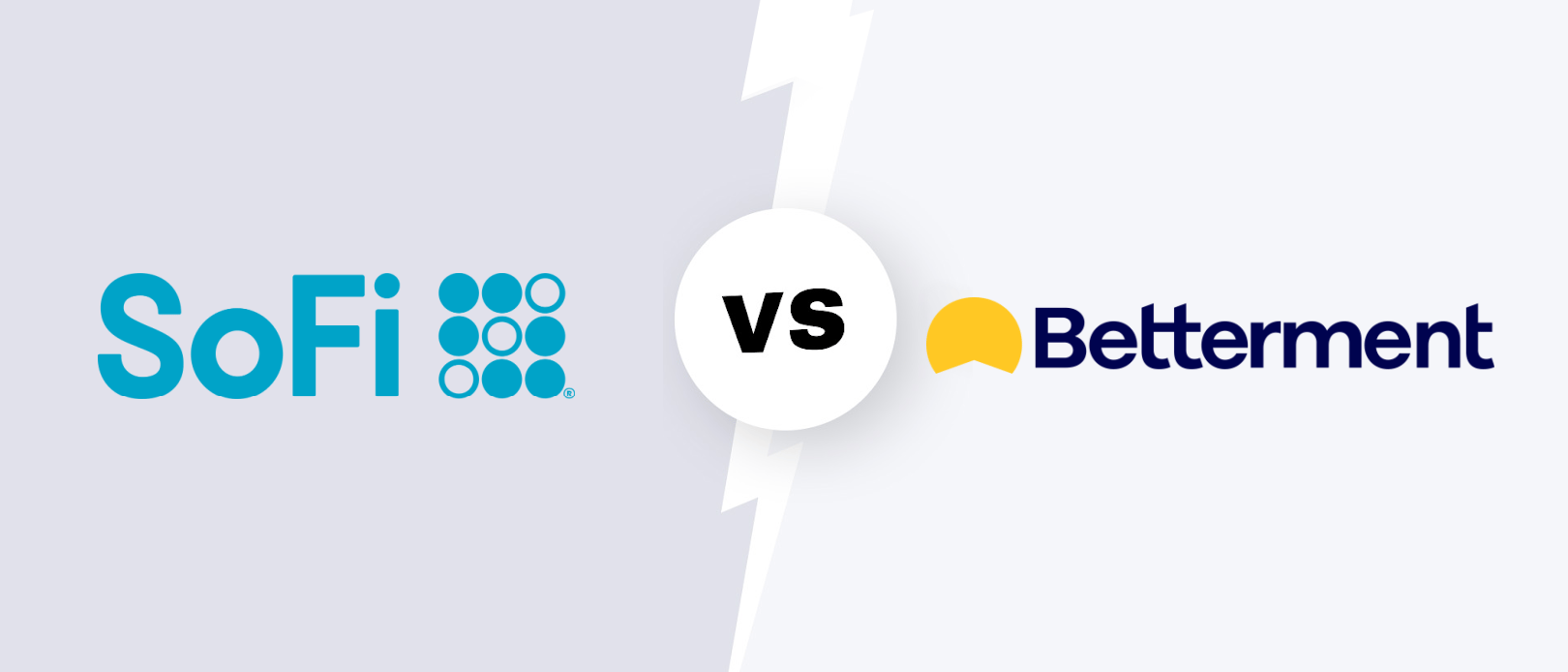 SoFi vs. Betterment – Which robo-advisor is best for you?
Moneywise.com / Moneywise.com
🗓️
Updated: September 26, 2022
We adhere to strict standards of editorial integrity to help you make decisions with confidence. Please be aware that some (or all) products and services linked in this article are from our sponsors.
We adhere to strict standards of editorial integrity to help you make decisions with confidence. Please be aware that some (or all) products and services linked in this article are from our sponsors.
Robo-advisors are incredibly popular these days. With low fees and a variety of portfolio options, they're an excellent option for anyone who wants to passively invest and needs a helping hand.
Two leading robo-advisors are Betterment and SoFi Automated Investing. But while these products might seem similar on the surface, there are some significant differences in fees, portfolio options, and unique features investors should know.
Our SoFi vs Betterment comparison is breaking down these differences so you can pick the robo-advisor that's best for you.
| Highlights | Betterment | SoFi |
| --- | --- | --- |
| Rating | 4.5/5 | 4/5 |
| Minimum to open account | $10 | $1 |
| 401 (k) assistance | ✅ | ❌ |
| Two-factor authentication | ✅ | ✅ |
| Advice options | Automated, human assisted | Human assisted |
| Social responsible investing | ✅ | ❌ |
| Links | Betterment review | SoFi Review |
About SoFi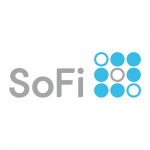 SoFi, which stands for social finance, is an online bank and financial services company that began in 2011. The company has nearly 4 million members, and its ease-of-use makes it a popular investing app for millennials.
With SoFi Automated Investing, you get a fee-free robo-advisor that helps you invest on autopilot. But SoFi also has numerous other features, including loan and refinancing options, which is how the company got its start. There's also a rewards credit card, SoFi Money checking and savings account, and active investing option.
About Betterment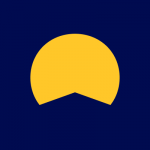 Founded in 2008, Betterment is one of the most popular robo-advisors on the market. It has over 700,000 investors and $33 billion in assets under management.
While it doesn't offer as many features as SoFi, its robo-advisory service is its main focus. The result is a low-fee product with some of the best portfolio options out of all robo-advisors.
SoFi vs. Betterment: fees and pricing
One of the main differences between SoFi and Betterment is that SoFi doesn't charge any annual management fees. In contrast, Betterment charges 0.25% in annual fees for accounts under $100,000 and 0.40% for accounts over this amount.
However, this doesn't mean SoFi Automated Investing is automatically better than Betterment, or cheaper. This is because SoFi invests some of your money in its own ETFs, many of which have high fees. For example, SoFi's WKLY ETF has a 0.49% annual fee, and the TGIF ETF has a 0.59% annual fee. Not only are these fees high for exchange-traded funds, but it makes SoFi much less competitive on pricing than meets the eye.
We actually prefer Betterment's pricing over SoFi's pricing for accounts under $100,000. And Betterment's average expense ratio for funds it invests in is around 0.07% to 0.15% depending on your portfolio's allocation; much cheaper than many SoFi ETFs.
Winner: Betterment has a more transparent fee structure and lower expense ratios.
SoFi vs. Betterment: portfolios
Both SoFi and Betterment build portfolios that use modern portfolio theory and invest in assets that match your goals and risk tolerance. When you sign up for either robo-advisor, you answer questions about your investing goals, timeframe, and risk tolerance. From there, each platform recommends various portfolios that are a good fit.
You also get numerous portfolio options with each robo-advisor. Some of SoFi's portfolios include:
Moderate: For investors who can tolerate some risk and have investing goals 10 years or sooner.
Moderate Conservative: For lower-risk investors with short-term goals in the next 3 to 5 years.
Conservative: A more risk-averse portfolio ideal for investing timeframes of 6 months to 3 years.
Moderate Aggressive: Balances more risk for higher returns and works for investing horizons of 5 to 20 years.
Aggressive: For investors who want to maximize returns and can take on more risk with a long-term investing horizon.
These portfolios are similar to the portfolios you find with microsaving apps like Acorns to some extent. As for what you invest in, it's a mix of ETFs and bonds.
With Betterment, you get more control over your portfolios and also have more unique options. There's the Betterment Core portfolio that invests in different Vanguard stock and bond ETFs depending on your risk tolerance. But you also have portfolios like the BlackRock Target Income fund and Innovative Technology portfolio.
Like SoFi, Betterment still invests in low-cost ETFs and bonds depending on your desired asset allocation. But we prefer its portfolio selection since it gives investors more control.
Winner: Betterment has more portfolio variety than SoFi.
SoFi vs. Betterment: minimum investment
There's a $1 minimum to open a SoFi Automated Investing account and a $0 minimum to open a Betterment account. This is basically the same requirement, and both robo-advisors are excellent ways to start investing with little money.
Winner: Both companies are very beginner-friendly.
SoFi vs. Betterment: account types
At the time of writing, SoFi Automated Investing supports several account types, including:
Individual taxable accounts
Joint accounts
Traditional, Roth, SEP, and rollover IRAs
You can also open a SoFi checking and savings account that is fee-free and pays up to 1.25% APY. This is competitive with many of the best high-yield savings accounts on the market. And you earn $50 to $300 as a sign-up bonus when you set up qualifying direct deposits.
Betterment supports the same account types as SoFi. Unfortunately, neither robo-advisor supports custodial accounts. 529 accounts, solo 401(k)s, or self-directed accounts. Granted, Betterment offers 401(k) assistance if you're on the Premium plan and provides advice for your asset allocation.
Like SoFi, Betterment also has a Betterment Cash Reserve account that pays 2.25% APY. And you can use its fee-free checking account to easily spend your money and enjoy free ATM withdrawals.
Winner: Both robo-advisors offer the same account options, but SoFi has a better rewards checking and savings account.
Betterment Cash Reserve APY Disclosure - Annual percentage yield (variable) is as of 9/26/2022. Cash Reserve is only available to clients of Betterment LLC, which is not a bank, and cash transfers to program banks are conducted through the clients' brokerage accounts at Betterment Securities.For Cash Reserve ("CR"), Betterment LLC only receives compensation from our program banks; Betterment LLC and Betterment Securities do not charge fees on your CR balance.
SoFi vs. Betterment: ESG investing
ESG investing, which stands for environmental, social, and governance investing, is very popular these days. This socially responsible investing style essentially means investing in corporations that care about environmental and social well being.
With SoFi, you can use its Active Invest option to trade ESG-friendly stocks and ETFs without paying commissions. But the robo-advisor side of the platform doesn't have standalone ESG portfolios. The company launched an ESG committee in early 2022 to monitor its own ESG commitments and to create annual reports. I wouldn't be surprised if this also signals the company offering ESG-focused portfolios in the future, but for now, investors are out of luck.
As for Betterment, there are three unique ESG portfolios you can invest in:
Broad Impact: Considers all three ESG components, including ethical labor, lowering carbon emissions, and increasing company diversity.
Climate Impact: Supports companies trying to lower carbon emissions and fund green projects.
Social Impact: Supports companies that promote minority empowerment and gender diversity.
Winner: Betterment has better ESG investing options.
SoFi vs. Betterment: portfolio rebalancing and tax-loss harvesting
Both SoFi and Betterment automatically rebalance your portfolios at no extra cost. Portfolio rebalancing helps keep your desired asset allocation the same, so you're not too heavy on certain ETFs or bonds.
However, Betterment also offers tax-loss harvesting unlike SoFi. This strategy involves selling off assets at a loss to reduce capital gains taxes and then repurchasing similar assets to maintain your portfolio's composition. According to Betterment, tax-loss harvesting can reduce ordinary taxable income by up to $3,000 per year.
Winner: Betterment uses tax-loss harvesting unlike SoFi.
SoFi vs. Betterment: security
Both Betterment and SoFi use encryption to keep your personal and financial information more secure. You can also use account features like two-factor authentication to prevent unauthorized access. Finally, you get up to $500,000 in SIPC insurance and FDIC insurance of up to $250,000 on cash balances with both robo-advisors.
Winner: Both robo-advisors are safe and provide insurance.
SoFi vs. Betterment: human advice
All SoFi customers get free access to a human financial advisor. This is perhaps the greatest selling point for SoFi since you can chat with certified financial planners to review your investing and financial goals.
With Betterment, you need to invest at least $100,000 to get free human financial planners. You can pay for independent consultations, but sessions cost $299 to $399.
Winner: SoFi is better than Betterment if you want free human advice.
Other unique features
SoFi unique features
As a robo-advisor, SoFi Automated Investing is pretty standard. It doesn't charge fees, which is a selling point, and it invests in various ETFs and bonds like other competitors.
However, when you open a SoFi Automated Investing account, you become a SoFi member. This grants access to plenty of other financial products since SoFi has a little bit of everything.
Numerous SoFi Products: Through its own products and various partnerships, SoFi provides members with access to loan refinancing, personal loans, mortgages, estate planning services, and other financial products.
Free Human Advice: As mentioned, SoFi members get free access to human financial advisors, which is very hard to find in the world of robo-advisors.
Crypto Investing: You can invest in cryptocurrencies like Bitcoin and Ethereum starting with just $10.
SoFi Credit Card: A credit card with no annual fee and up to 3% in cash-back rewards.
IPO Investing: Invest in upcoming IPOs through Active Invest.
Betterment unique features
Cash Reserve Account: The cash reserve account has a $10 minimum deposit requirement and pays 2.25% APY.
Checking Account: This no-fee checking account provides free ATM withdrawals and no foreign transaction fees. You also earn cash-back rewards at thousands of retailers when you shop with the Betterment Visa debit card.
Planning Tools: Customers can use Betterment's retirement planner, create goal-based investments, and monitor their progress and net worth using a central dashboard.
SoFi Pros and cons
Pros
No annual management fees
Free access to certified financial planners
Access to a variety of other SoFi products and services
A $1 minimum investment amount
The high-yield SoFi Money account is a great place to store your idle cash
Cons
Some SoFi ETFs have very high fees
No tax-loss harvesting
No ESG portfolio
Betterment Pros and cons
Pros
Low annual management fees
$0 funding requirement
Greater portfolio variety than SoFi, including ESG portfolios
Betterment Cash Reserve account pays interest on your cash deposits
Utilizes tax-loss harvesting
Cons
You need to pay for financial advice or have a portfolio over $100,000
Offers fewer other financial products and services than SoFi
Betterment vs. SoFi: Which option should you choose?
If you need help with investing, SoFi and Betterment are two of the best robo-advisors you can use. But choosing the right platform for you largely depends on the types of portfolios you want to invest in and if you want human financial advice.
We think SoFi is better than Betterment if you plan on using its free financial planners and other products, like SoFi Money or Active Invest. But don't think SoFi is much cheaper than Betterment; some of its ETFs have painfully high fees you should watch out for.
As for Betterment, we think it's better than SoFi if you want more portfolio variety, especially when it comes to ESG investing. It can also be more cost-effective than SoFi Automated Investing thanks to lower expense ratios and tax-loss harvesting.
Ultimately, both options are excellent ways to start investing if you don't have a lot of upfront cash. Consider the pros and cons and types of portfolios you want to invest in to make the right choice for you.
Get started with Betterment
Get started with SoFI
Betterment Cash Reserve Disclosure - Betterment Cash Reserve ("Cash Reserve") is offered by Betterment LLC. Clients of Betterment LLC participate in Cash Reserve through their brokerage account held at Betterment Securities. Neither Betterment LLC nor any of its affiliates is a bank. Through Cash Reserve, clients' funds are deposited into one or more banks ("Program Banks") where the funds earn a variable interest rate and are eligible for FDIC insurance. Cash Reserve provides Betterment clients with the opportunity to earn interest on cash intended to purchase securities through Betterment LLC and Betterment Securities. Cash Reserve should not be viewed as a long-term investment option. Funds held in your brokerage accounts are not FDIC‐insured but are protected by SIPC. Funds in transit to or from Program Banks are generally not FDIC‐insured but are protected by SIPC, except when those funds are held in a sweep account following a deposit or prior to a withdrawal, at which time funds are eligible for FDIC insurance but are not protected by SIPC. See Betterment Client Agreements for further details. Funds deposited into Cash Reserve are eligible for up to $1,000,000.00 (or $2,000,000.00 for joint accounts) of FDIC insurance once the funds reach one or more Program Banks (up to $250,000 for each insurable capacity—e.g., individual or joint—at up to four Program Banks). Even if there are more than four Program Banks, clients will not necessarily have deposits allocated in a manner that will provide FDIC insurance above $1,000,000.00 (or $2,000,000.00 for joint accounts). The FDIC calculates the insurance limits based on all accounts held in the same insurable capacity at a bank, not just cash in Cash Reserve. If clients elect to exclude one or more Program Banks from receiving deposits the amount of FDIC insurance available through Cash Reserve may be lower. Clients are responsible for monitoring their total assets at each Program Bank, including existing deposits held at Program Banks outside of Cash Reserve, to ensure FDIC insurance limits are not exceeded, which could result in some funds being uninsured. For more information on FDIC insurance please visit www.FDIC.gov. Deposits held in Program Banks are not protected by SIPC. For more information see the full terms and conditions and Betterment LLC's Form ADV Part II.