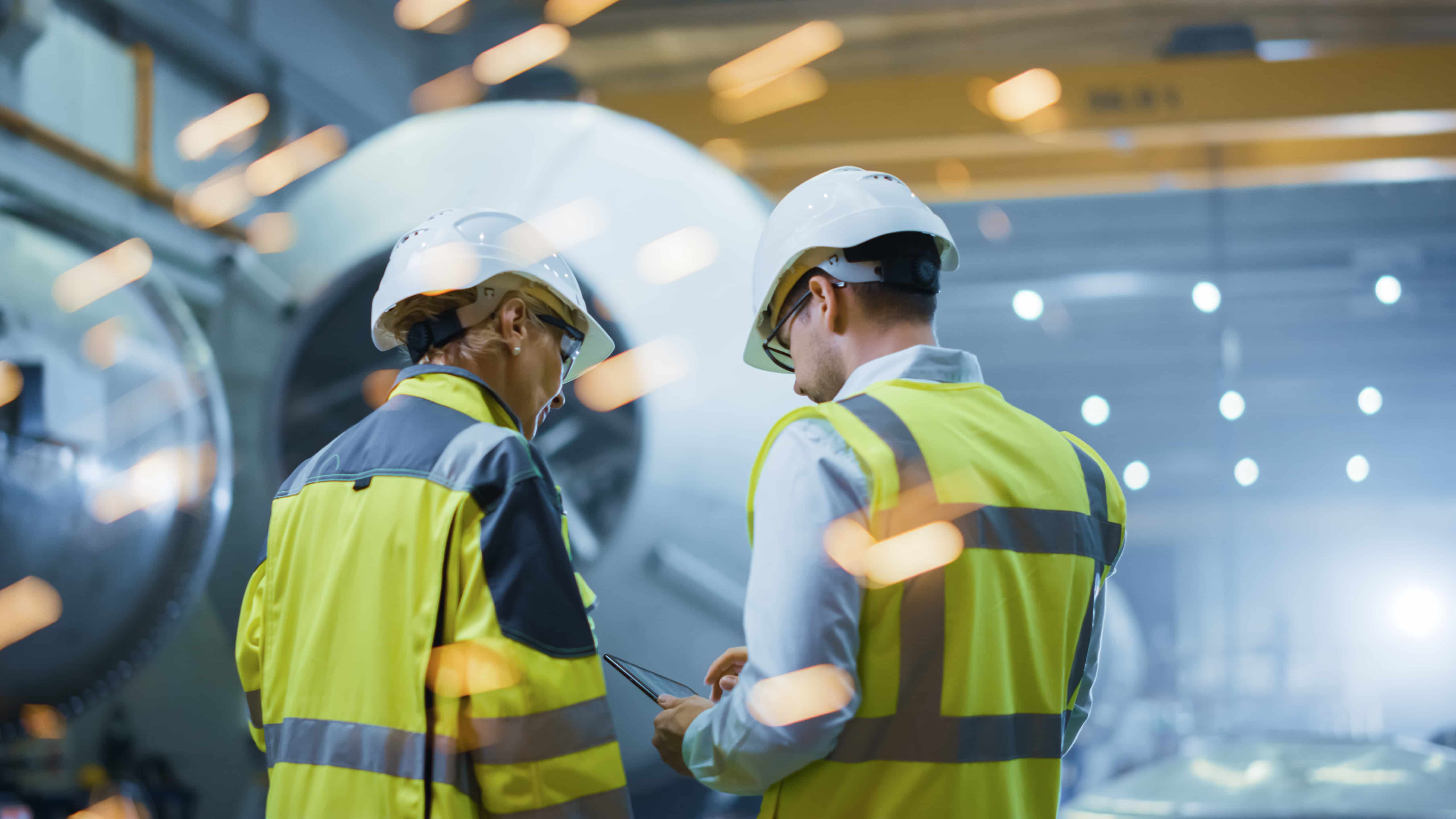 Rocket Dollar review: Alternative investments in your IRA
Gorodenkoff / Shutterstock
🗓️
Updated: June 27, 2022
We adhere to strict standards of editorial integrity to help you make decisions with confidence. Please be aware that some (or all) products and services linked in this article are from our sponsors.
We adhere to strict standards of editorial integrity to help you make decisions with confidence. Please be aware that some (or all) products and services linked in this article are from our sponsors.
If you want to invest in stocks or bonds for retirement, you have a plethora of choices. But if you want to hold real estate, physical precious metals, agriculture or shares in a startup, things get a bit more complicated.
Rocket Dollar is an investment company designed to fix that. With a Rocket Dollar account, you can buy virtually any investment in the world. You could use a Rocket Dollar retirement account to invest in stocks and bonds, but it's even better for things like investment properties that you can't hold in a traditional brokerage.
While it isn't free, it makes sense for a wide variety of use casJB - no affes and investment goals.
Rocket Dollar pros and cons
Pros
Offers a wide variety of investing options
Lets you bring your own deal to invest in
Simple fee structure
You can choose the crypto exchange you invest with
Cons
Opening an account can take several weeks since Rocket Dollar creates an LLC
Monthly fees are high for small account balances
Rocket Dollar features and pricing
Self-directed retirement investing: Most brokers allow you to choose your own mutual funds or stocks, but Rocket Dollar gives you complete and full control. If you want, you could even buy your own herd of cattle. Check out the next section for some popular choices of existing account holders.
IRA LLC: When you open a new IRA at Rocket Dollar, you're also opening a new LLC and LLC bank account. The IRA LLC is the legal holder of your assets. This business entity is the key that makes the self-directed retirement account work.
Checkbook control: Once your account is open, you have what Rocket Dollar calls "checkbook control." This means you can buy assets with the LLC bank account's checkbook. If you are closing on a new investment property, for example, you'll want to fund the transaction with your Rocket Dollar account so it is the legal owner. Note: Please check with your legal advisor to ensure your investments do not become prohibited transactions, which can have very expensive consequences.
Flat fee: There is no sliding scale for costs based on the size of your account or other factors. It's just $15 per month with no guesswork involved. Rocket Dollar recommends you pay this fee with an external credit or debit card to avoid draining your account balance and related tax implications.
Quick setup: You can open an account in about 10 minutes with no minimum starting deposit required. Plan to provide your contact information and details on how you plan to fund the account. Your Social Security number is required for tax and identity purposes as well.
Gold service:For $30 a month you can open a gold account, which includes everything in the core membership plus expedited services, an account checkbook and debit card, and tax filling services.
Learn more about Rocket Dollar
What is Rocket Dollar?
Rocket Dollar was founded in 2018 to give investors an easier way to hold assets for retirement that are not possible with traditional brokerage accounts. This unique financial institution allows you to create an IRA or Solo 401(k) that works with nearly any asset you can imagine.
When you open a new account, Rocket Dollar sets up your investment account like a company. In fact, in some states, Rocket Dollar will open a limited liability company (LLC) that allows your IRA to operate its own "business" on your behalf.
While there are some existing options to invest in real estate or other assets with a retirement account, this is the easiest and most straightforward I've come across.
How does Rocket Dollar work?
You can invest in nearly anything once your account is up and running. It's easier to list the things you can't invest in, since that's a much smaller list than what you are allowed to buy.
The IRS prohibits IRA funds from going into life insurance, collectibles, S-Corp stock, alcoholic beverages, gems, rugs, most coins, and metals outside of a list of four specifically approved (gold, silver, palladium and platinum). As long as it is an investment and not for personal use, your limitations are… limited. Some small business owners could have a few additional exclusions.
Examples of popular asset classes you can invest in with Rocket Dollar include:
Business loans
Certificates of deposits (CDs)
Loans
Precious metals
Private equity
Real estate
One unique aspect of Rocket Dollar is that you can also bring your own deal (BYOD). This lets investors bring unique asset classes to the platform to invest through their IRA as long as it's an IRS-eligible investment. Overall, the range of investing options with Rocket Dollar is quite extensive, and this comes back to the fact that you're investing through an LLC.
How to contact Rocket Dollar
Existing customers can email Rocket Dollar support once they login to their dashboards. As for non-customers, you contact support by emailing info@rocketdollar.com for help. Silver customers can also schedule a phone support call and Gold customers can call customer support any time. The sales team is also available at 1-855-762-5383.
Best alternatives
One advantage of Rocket Dollar is that it's incredibly flexible thanks to its use of a LLC. This lets you invest in a range of IRS-compliant assets, and you can even bring your own deal.
However, Rocket Dollar is a bit more complex than some of its competitors, so setting up an account can take a while. Plus, some competitors offer lower fees and much better support for asset classes like crypto.
Alto IRA

Our of all of Rocket Dollar's competitors, Alto IRA is our favorite. This alternative investing platform supports the same account types as Rocket Dollar and lets you invest in 75+ different assets. Artwork, wine, farmland, private equity, debt, and more options are all on the table. Plans are also $10 or $25 per month which is less expensive than Rocket Dollar.
Plus, with Alto CryptoIRA, you can invest in 175+ cryptocurrencies thanks to Alto's partnership with Coinbase. And the best part is that you only pay a 1% crypto trading fee and don't pay monthly fees for Alto CryptoIRA.
iTrustCapital

Like Alto and Rocket Dollar, iTrustCapital is a popular option for investing in crypto with a retirement account. You can invest in 25+ popular cryptos, including Bitcoin and Ethereum, and you only pay 1% in transaction fees. And unlike Rocket Dollar, iTrustCapital doesn't charge monthly fees.
The platform also supports gold and silver investing in addition to crypto. There's less selection overall than Rocket Dollar, but you get lower fees and a fast account set up.
Bitcoin IRA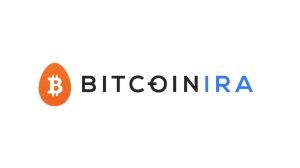 Bitcoin IRA is one of the most popular crypto IRA investing platforms out there. It lets you invest in 60+ popular cryptos, so you can add major coins and plenty of altcoins to your portfolio. Plus, it lets you earn passive income with your crypto and cash balances, which isn't something every competitor offers.
The main downside is that there's a 5.99% set up fee, 0.08% ongoing monthly fee, and 2% crypto trading fee. For ease-of-use, Bitcoin IRA is an excellent choice, but we still prefer Rocket Dollar and Alto CryptoIRA.
Bottom line
The idea behind Rocket Dollar is very simple. But before it came along, the problem it solves was fairly complex. It was always easy to own rental property if you could afford one, but owning it in your retirement account was an entirely different proposition. Now, after opening a new account at Rocket Dollar, the process is just as easy.
To me, the most exciting opportunities when breaking out of the traditional IRA bounds are real estate, private equity and angel investing. But your goals and experience may be unique and lead you to something completely different.
Overall, if you can justify the cost and have a good asset in mind, Rocket Dollar provides a great service. If you want to do something more creative with your retirement accounts, a self-directed Rocket Dollar account could be the right fit.
We prefer Alto IRA if you want lower fees and better crypto support. But for as much flexibililty as possible or to bring your own deal, stick with Rocket Dollar.
Learn more about Rocket Dollar