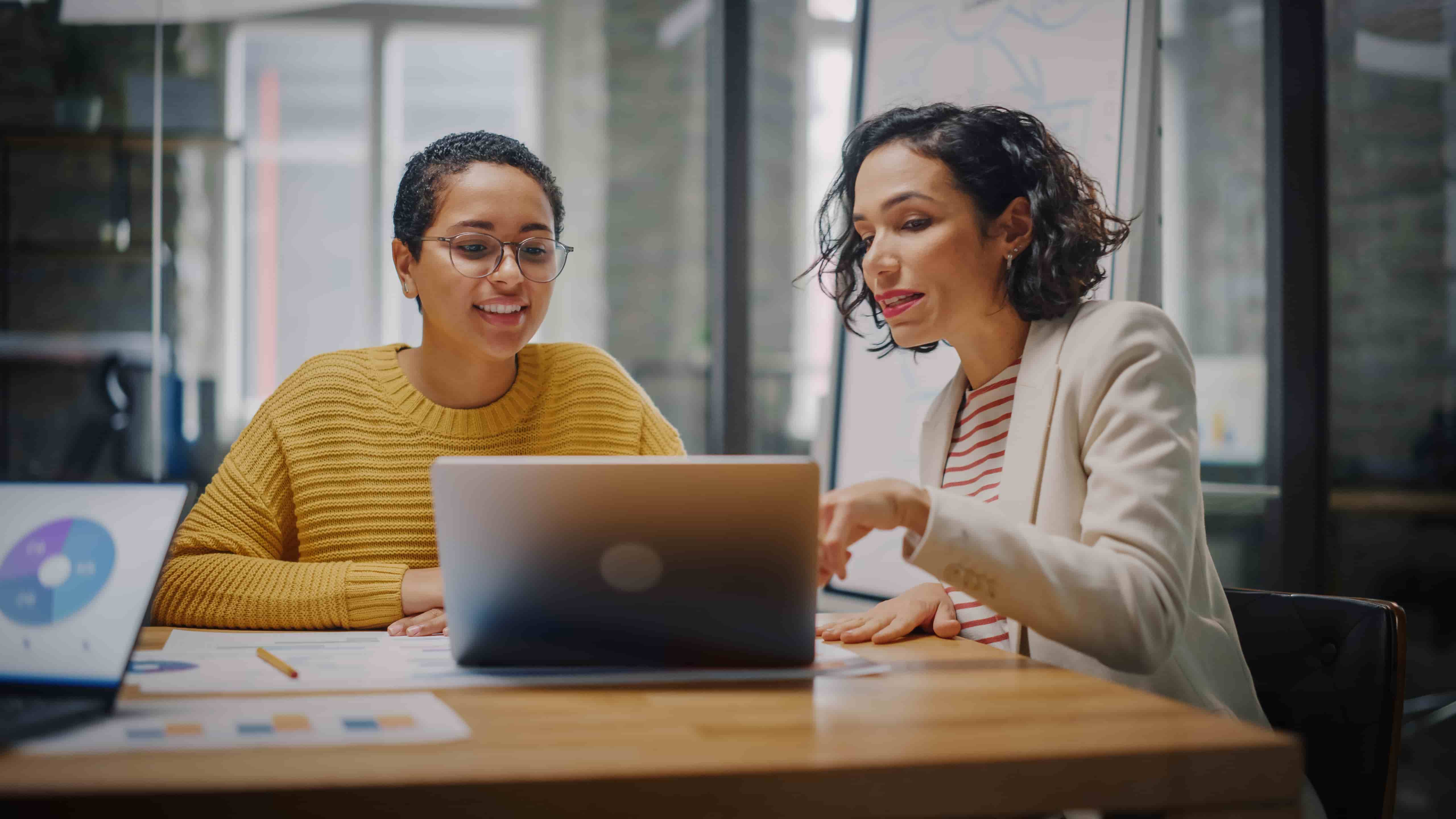 Robinhood vs. Stockpile vs. Firstrade comparison
Gorodenkoff / Shutterstock
We adhere to strict standards of editorial integrity to help you make decisions with confidence. Please be aware that some (or all) products and services linked in this article are from our sponsors.
We adhere to strict standards of editorial integrity to help you make decisions with confidence. Please be aware that some (or all) products and services linked in this article are from our sponsors.
If you're investing in stocks, options or other tradable assets, having a brokerage you trust is key. However, with a plethora of choices on the market, finding the right broker can be a challenge. Robinhood, Stockpile and Firstrade are popular online brokers, but they're each different.
Here's our three-way comparison of these trading services.
| Highlights | Robinhood | Firstrade | Stockpile |
| --- | --- | --- | --- |
| Rating | 8.5/10 | 8/10 | 5/10 |
| Min. investment | $0 | $0 | $0 |
| Stock trades | $0/trade | $0/trade | $0/trade |
| Options trades | $0 | $0 | N/A |
| Crypto trades | ✅ | ❌ | ❌ |
| Mutual funds | ❌ | ✅ | ❌ |
| Virtual trading | ✅ | ❌ | ❌ |
| Links | Robinhood review | Firstrade review | Stockpile review |
About Robinhood

Robinhood is an investing platform founded by Vladimir Tenev and Baiju Bhatt and launched in 2013 in California. The company offers fee-free trading services via its app and the web. As of July 2019 the company was valued at $7.6 billion.
Robinhood has quickly gained popularity due to the fact that it's totally free to set up an account and to trade. That's right — no commissions, even for options trades.
Millions of investors have signed up to use Robinhood's services. But this company hasn't lacked for controversy.
In late 2018, Robinhood announced that it would begin offering checking and savings accounts with a 3% interest rate, significantly higher than the average interest rates offered by more traditional banks. However, within a few days, it became clear that these accounts were not insured by the Securities Investor Protection Corp. (SIPC), despite Robinhood saying they were. And in fact the accounts weren't eligible for any insurance coverage from the SIPC.
Still, Robinhood remains popular, especially among Millennial investors. It should be noted that it was one of the first brokers to allow investors to trade cryptocurrencies. However, although investment options are broad, Robinhood invests only with taxable accounts.
About Stockpile

Stockpile was founded in 2010 by Avi Lele and Sanj Kulkarni. Headquartered in San Francisco, the company was created to help children get started in investing. Originally, the service offered gift cards that could be used for stock in some of the country's most popular companies — think Target and McDonald's.
However, Stockpile has expanded and has appeal for new investors of any age, as well as those who want to invest in fractional shares.
Although you'll pay a fee with each transaction (which can add up), Stockpile doesn't charge an annual fee to use the service. Plus, there's no required minimum investment.
However, you're limited in the types of investments you can choose from and the types of accounts you can invest in. In addition, trades aren't made in real-time, so if you're a more technical trader, you'll want to look elsewhere for a platform.
About Firstrade
Founded in 1985, Firstrade Securities Inc. was one of the first online trading platforms. It also offers calculators, tools and educational resources.
Since 2018, all trades on Firstrade (except broker-assisted trades) are free. Firstrade offers online tools and support in English and traditional and simplified Chinese. Firstrade offers more than 700 commission-free ETFs – one of the largest selections of any online broker. And the service also gives investors a wide range of useful trading tools and educational resources.
How are they the same?
All three services offer many features. First, let's take a look at how they're similar.
| Category | Description |
| --- | --- |
| Minimum investment | None of the three stock brokers require a minimum investment to get started. |
| Investment account types | All three offer taxable accounts. |
| Investment types | All three services allow you to invest in stocks and exchange-traded funds (ETFs). |
| Mobile apps | All three services emphasize investing with an Android or Apple mobile device. |
How are they different?
The three services have more differences than anything they might have in common:
| Category | Description |
| --- | --- |
| Fees | Neither Robinhood nor Firstrade charge any trading fees. Stockpile's fees start at 99 cents per trade. |
| Investments offered | In addition to stocks and ETFs, both Robinhood and Firstrade allow investors to trade options. Robinhood also allows for the trading of cryptocurrencies. And Firstrade will allow you to invest in bonds and mutual funds. |
| Available accounts | Stockpile offers only taxable accounts. Firstrade allows investors to trade in taxable accounts, as well as IRAs and trusts. |
| Customer service | Whereas Stockpile and Firstrade staff the phones during business hours, Robinhood's customer service is email only. |
Unique features
Robinhood
Robinhood just started offering retirement accounts to invest in and it offers dividend reinvestment. That means any dividend payments are automatically reinvested back into the underlying stock or ETF.
With its incredibly low-commission schedule and no account minimum requirement, Robinhood is easy to get started with. Simply download and start trading! Robinhood also offers cryptocurrency trading in certain states.
Robinhood has no annual fee, no trading fees, no transfer fees and no account minimum for their regular accounts. (There is a $2,000 minimum for a Robinhood Gold account, which is the regulatory minimum.) One of Robinhood's biggest strengths is how few fees come with the service.
Stockpile
Stockpile offers fractional-stock gift cards, meaning people can give the gift of stock. You can send them via email, print a gift card or get a hard copy gift card to give away. You can give as little as $1 or up to $2,000 in the form of a gift card, and it offers companies that kids especially would be familiar with: stuff like Apple, Nike and Netflix.
Stockpile also offers dividend reinvestment.
Firstrade
Firstrade has a Tax Center, where it houses tax forms for you to download and use, as well as information about taxes and how they affect your investments.
The broker also offers a whole section of "Research and Tools," where there are videos and articles to learn from, as well as tools like market trackers and access to investment-focused publications, including the MorningStar website.
Minimum investments
None of the stock brokers in this comparison requires a minimum investment to get started.
Winner: With no required minimum investments, everyone's a winner.
Annual fees
Robinhood has no required account minimums and no annual fee for its basic plan. You'll be hard-pressed to find a fee on anything with this service.
Stockpile has no annual fee but does charge 99 cents per trade or $2.99 for your first gift card stock.
Like Robinhood, Firstrade is fee-free for trades. However, there are random transaction fees that pop up from time to time.
Winner: Robinhood wins for being totally fee-free.
Standout features
Robinhood is remarkable for its lack of fees throughout its platform. Since there are no fees for trades, frequent traders can save a lot of money by using their platform. In addition, the platform allows users to trade cryptocurrencies.
Stockpile thrives in the world of low-cost investing. With no annual fee, 99 cents per trade and the offer of fractional shares, it's easy to get started with Stockpile. It's also ideal for younger investors, including children. This platform can be used to teach children about investing, making it appealing to parents.
Firstrade has an international audience and the most account options. From custodial accounts to joint taxable accounts for couples, the platform does more than either Robinhood or Stockpile. There are several fees that can crop up, such as a $19.95 fee for withdrawing money from an account with less than $500. Keep an eye out for those when moving your money around.
Winner: When it comes to features, tools and resources for investors, Firstrade is the best pick.
Customer service
Robinhood has a support email address you can direct questions to, as well as a Frequently Asked Questions (FAQ) section and a Help Center on the site.
Stockpile offers email support but doesn't list the hours representatives are available. It also offers a chat box on the website, which as of July 2019 states that the team responds within one day. Stockpile also has phone support on weekdays between 9 a.m. and 6 p.m. Eastern Time.
Firstrade has a U.S. toll-free number for customer service, along with an overseas number. It also offers a live chat option and email support.
Winner: Firstrade has the most accommodating customer service features.
Security
Robinhood is a member of FINRA and SIPC. It does share some user information with third-party organizations, mainly for advertising and marketing. As with Wealthfront, there is a lot of language in the Terms and Conditions around information sharing with third-party platforms, but Robinhood doesn't specify what those platforms are.
Stockpile is a member of FINRA and participates in BrokerCheck, a third-party site that gives users information about the company, its contact info and its licenses. Stockpile uses a 256-bit encryption system to protect your online information.
Firstrade uses the Apex Clearing Corporation, a third-party company, to execute trades. Apex can be researched on BrokerCheck as well. The company is a member of SIPC and has an Online Security Center. This is a part of the website that advises on how to protect your account, as well as listing the protections Firstrade uses.
Winner: Firstrade offers the tightest security to maintain your peace of mind.
Who are they best for?
Robinhood is best for frequent traders. Robinhood is the platform to use if you have more experience and are looking for an option that is low-cost, self-directed, and has a retirement account available.
Stockpile is best for newer investors without a lot of capital. The fees and costs of fractional shares are much lower than those of traditional brokerages and even some robo investors. Fees are 99 cents per trade, which is also tailored to a lower-income investor. Stockpile is also uniquely appealing to parents, with its emphasis on getting younger investors started and offering custodial accounts for parents to open for their kids.
Firstrade is best for investors who are looking for a more robust yet still low-cost platform. Compared to Robinhood and Stockpile, it's better for older and more established investors whose needs go beyond just beginning to invest.
Which is the best?
Firstrade is certainly the most robust of these three options, which makes it good for more serious investors as well as people looking to grow with a platform.
Finding a service that works best for you will depend on your financial goals, but remember to consider that if you start with one platform and dislike it, you'll have to move both your information and money to another. Most people will be best served with Firstrade here since it has the most depth and diversity on its platform.