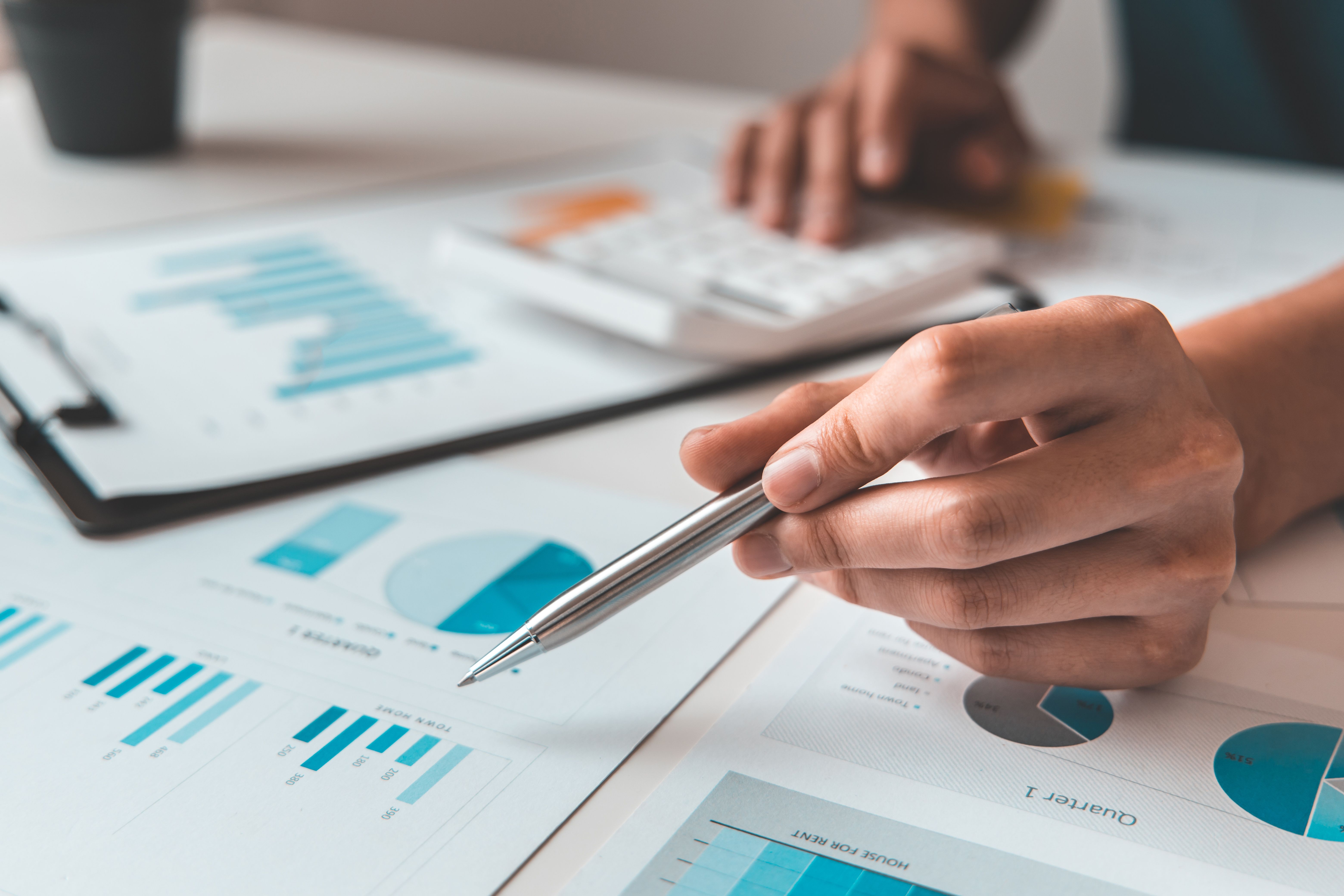 Rebalance IRA review – Personal service with a low price tag
89stocker / Shutterstock
🗓️
Updated: August 03, 2023
We adhere to strict standards of editorial integrity to help you make decisions with confidence. Please be aware that some (or all) products and services linked in this article are from our sponsors.
We adhere to strict standards of editorial integrity to help you make decisions with confidence. Please be aware that some (or all) products and services linked in this article are from our sponsors.
When it comes to your long-term retirement plan, the sad reality is you are often your own worst enemy. Too often, you end up sabotaging yourself with high fees or by frequent trading. The wrong asset allocation might also trip you up. Figuring out how to stay out of your own way and make better decisions is key for a successful retirement.
Mitch Tuchman, the co-founder of Rebalance IRA and the founder of MarketRiders, understands the financial industry, and he also understands investing.
With MarketRiders, Tuchman and his team make it a point to provide insight into your portfolio, helping you make better decisions.
Rebalance IRA takes it a step further. "Rebalance IRA goes narrow and deep with your portfolio," says Tuchman, "and it also has a one-on-one component.
Indeed, Rebalance IRA comes with an annual checkup in which you speak with an expert about your goals, your portfolio performance, and what to do next. It brings in a personal component, and it does so at a very low cost.
Rebalance IRA features
$250 Setup Fee; 0.50%/year
Taxable, Joint, Traditional IRA, Roth IRA, Rollover IRA, SEP IRA, SIMPLE IRA, 401(k), Solo 401(k), trusts, limited partnerships, custodial, non-profit, 401(k) guidance,
✅ Daily, Weekly, Biweekly, Monthly, Bimonthly and Quarterly
Phone: M-F 8:30A-8:30P ET; email
FREE consultation with Rebalance IRA
Two professionals managing your account — Each account with Rebalance IRA is paired with a seasoned retirement investment advisor as well as a highly qualified retirement service representative. This will provide your account with ongoing professional investment advice, as well as highly personalized customer service.
Investment mix — Rebalance IRA uses a collection of globally diversified indexed exchange traded funds (ETFs) carefully chosen for balance and to provide higher and more stable returns. They claim their portfolio model returned an average of 8.3 percent per year from 2000 to 2010, compared with an average of 1.4 percent for the S&P 500 index.
The portfolio is comprised of ETFs representing small-company stocks, bonds, real estate, foreign stocks and the S&P 500. The ETFs are large, well-established funds with proven companies like Vanguard, iShares and State Street Bank and Trust. The funds carry average annual fees of less than 0.20 percent.
Periodic rebalancing — Your portfolio is automatically rebalanced by dedicated software that keeps it with your target allocation. Burton Malkiel's research indicates rebalanced portfolios can earn an average of 1.47 percent more per year than portfolios that are not rebalanced, and do so with less risk.
Clearing agency — Accounts managed by Rebalance IRA are held with Fidelity and remain in the control of the client. This enables Rebalance IRA to manage your IRA account for platforms that offer low-cost trading commissions, as well as tight controls and independent oversight. Monthly statements are provided by Fidelity, either by email or by direct mail.
SIPC insurance — All accounts are protected by the Securities Investor Protection Corporation (SIPC) for up to $500,000 in securities and $100,000 in cash. There is also an additional coverage provided by Lloyd's of London for up to $1.9 million of cash and almost unlimited amounts of securities.
Annual big-picture checkup — Once a year a live meeting will take place, with the primary purpose of talking about your retirement goals. This includes your time horizon, where you want to retire, and helping you to achieve any updated goals.
Security — Security is provided by New Signature, which is a Microsoft National Solutions Provider. They provide the highest level of security and confidentiality for your information.
What is Rebalance IRA?
Rebalance IRA is a robo advisor that takes over the job of managing your IRAs for you. What's more, they do it at fees that are much lower than what you typically find in 401(k) accounts, or what traditional investment managers charge. Their mission is to deliver "premium quality without the premium cost."
Rebalance IRA makes use of Modern Portfolio Theory (MPT) when crafting a long-term investing plan for you. The idea behind MPT is asset allocation matters more than stock picking. Rebalance IRA takes that theory and applies it to your individual situation. "All of your assets and income need to be considered as we develop a multi-year retirement plan," says Tuchman.
With Rebalance IRA, your goals are assessed, and an appropriate asset allocation is worked out. "Who's the best at managing money over time?" Tuchman asks. "The people who run large pensions and endowments are the ones who understand this stuff, and they subscribe to Modern Portfolio Theory."
As you get closer to retirement, and during retirement, Rebalance IRA can help you manage your portfolio in a way that helps you grow your wealth for the future, as well as manage your assets so your money lasts your entire retirement.
Since studies indicate asset allocation is more important than the individual investments you own, a service like Rebalance IRA, which takes into account your portfolio asset allocation needs based on where you are in life, makes sense.
If you stick with the asset allocation plan offered by Rebalance IRA and get out of your own way, you will more likely succeed in the long run. Instead of picking stocks and other individual investments, you will invest in low-cost funds that take into account asset classes. You get the benefit of wider market performance and exposure without the extra risks that come with stock picking.
Some of the investing luminaries who staff Rebalance IRA include Burt Malkiel, the author of A Random Walk Down Wall Street, Charley Ellis, the author of Winning the Loser's Game, and Jay Vivian, the former managing director of IBM's successful Retirement Funds.
How Rebalance IRA works
1. Schedule a consultation — Before opening an account with Rebalance IRA, you will first need to schedule a consultation session, where a financial expert will discuss your goals and review your current assets. Rebalance IRA looks at the whole picture of your retirement portfolio, including traditional IRAs and 401(k)s, as well as other investment accounts, and suggests the next steps.
2. Pinpoint areas of improvement — Once all of your accounts are assessed, the consultant will determine what areas need to be improved upon (if any). Rebalance IRA believes diversification is your greatest ally, and using their IRA checklist, you can be sure you're on the right track.
3. Create a long-term retirement plan — Next, Rebalance IRA will create a custom investment portfolio designed to help you reach your retirement goals while maintaining a low level of risk. Your new IRA portfolio will include carefully selected allocations and index funds.
4. Transfer existing accounts to Rebalance IRA— Once you've selected your investing platform, you will then be able to transform your existing assets into your new Rebalance IRA portfolio. Their technology makes this process simple, to give you peace of mind.
5. Stay on track — Once you've moved all your assets into Rebalance IRA, they will help you stay on track for the long term by monitoring your investments, keeping your portfolio optimized and rebalancing when needed, as well as talking to you every step of the way.
Fees
After you pay a one-time setup fee of $250, Rebalance IRA will charge you an annual management fee of only 0.50% of your assets under management. (Note, however, that you'll also have to pay the fund fees for the Vanguard, iShares or other ETFs that you select. You will also pay any required trading commissions charged by Fidelity or Charles Schwab — usually about $4.95.)
According to The New York Times, annual fees for 401(k) management run about 2.47 percent on average, while actively managed mutual funds run about 1.27 percent. You could pay even lower fees if you invest in ETFs with expense ratios of less than 0.20 percent; however, you would have to manage your money entirely on your own.
One of the issues that come with investing with traditional portfolio managers is you run the risk of seeing lower real returns because of fees. Co-founder Mitch Tuchman points out that a Vanguard report found that, over 10 years, about 29.6 percent of your investor returns can be "eaten up" by fees.
Other studies, including those run by think tanks like Demos, point out it's possible to lose as much as $150,000 due to unnecessary 401(k) fees over your lifetime. Putting more assets in an IRA is one way to combat these fees.
Says Tuchman, "[O]ur (advisors) don't take commissions on any investments they recommend." For that reason, you don't have to worry about either conflict of interest or having your account churned to generate fee income.
Pros
Worry-free investing
Serious diversification
High level of personal service
Cons
High minimum initial deposit
Limited to two account brokers
Best for:
1.

Intermediate investors

2.

Experienced investors


3.

High net worth investors


4.

IRA investors


5.

Hands-off investors


6.

Human assistance

FREE consultation with Rebalance IRA
Summary
Rebalance IRA provides everything you need to successfully manage your IRA, including one-on-one personal service, broad diversification, regular rebalancing and even an annual meeting to recheck your retirement goals.
However, the service has a very high minimum initial deposit that will make it unavailable to many investors. And the fee structure is significantly higher than what is available with other services.
Fees that are more competitive with other robo advisors and a lower initial minimum deposit requirement would make Rebalance IRA a better overall package for a wider number of investors.