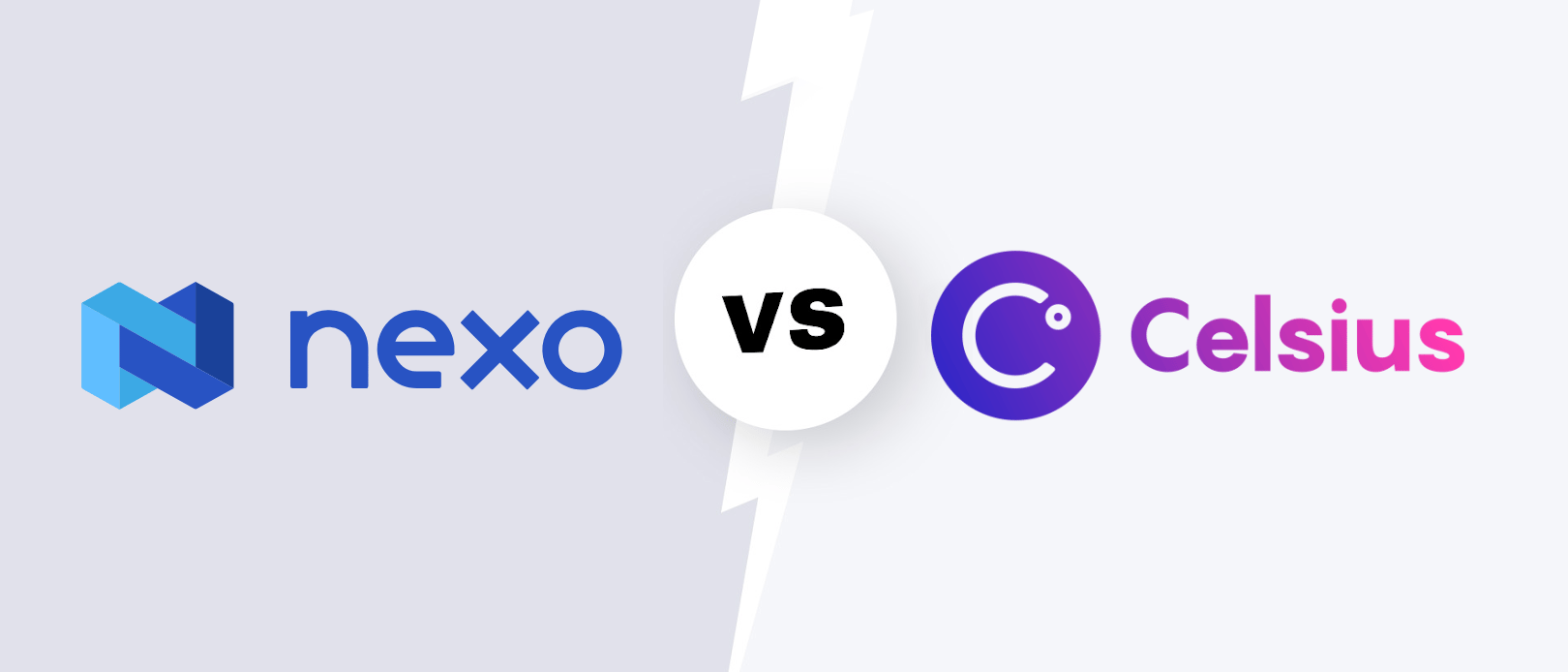 Nexo vs Celsius - Which crypto lending platform is best?
Moneywise.com / Moneywise.com
🗓️
Updated: July 25, 2023
We adhere to strict standards of editorial integrity to help you make decisions with confidence. Please be aware that some (or all) products and services linked in this article are from our sponsors.
We adhere to strict standards of editorial integrity to help you make decisions with confidence. Please be aware that some (or all) products and services linked in this article are from our sponsors.
These days, it's easier than ever to earn passive income with crypto. Numerous cryptocurrency exchanges and lending platforms let you deposit your crypto to earn daily, weekly, or monthly interest. And you can often find interest rates as high as 10% to 15% APY or more.
Nexo and Celsius are two of the most popular crypto interest account providers out there. But each company supports different coins and pays different rates. And there are other features, like crypto rewards cards and loyalty programs, that also vary.
Our Nexo vs. Celsius breakdown is covering the main features, interest rates, and pros and cons so you can pick the right company for your digital assets.
The short version
Both Nexo and Celsius let you earn high interest rates on your crypto
Nexo has slightly higher interest rates for cryptocurrencies while Celsius is better for stablecoins
Both companies offer low interest rates on crypto-backed loans
Nexo offers more loyalty program rewards while Celsius has better sign-up bonuses
Nexo vs. Celsius: Overview
What is Nexo?
Nexo began in 2018 and currently has over 4 million members in 200+ markets. It's one of the largest crypto trading and lending companies, and it's best-known for its Earn Crypto product.
Notably, Nexo also pays interest daily, and this is one massive selling point. Between its extensive list of supported assets and competitive rates, it's no surprise Nexo is a leader in the space.

What is Celsius?
Like Nexo, Celsius is a popular crypto lending company. Beginning in 2017, Celsius has grown to over 1.7 million members, making it about half the size of Nexo.
Celsius is also available in 150+ countries, and it offers some of the highest interest rates. And with its loyalty program that lets you boost your interest rates and large list of supported coins, it's another market leader for good reason.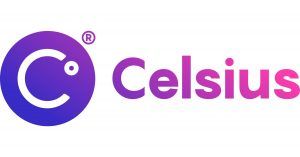 Nexo vs. Celsius: Unique features
Nexo and Celsius might seem similar upfront. But there are several unique features for each platform plus differences in interest rates you should know.
Supported cryptocurrencies
Both Nexo and Celsius support over two dozen cryptocurrencies, including popular coins like:
Pretty much all the major cryptos most investors are interested in are covered. There are small differences, like Nexo's support for Dogecoin, while Celsius supports slightly more stablecoins. However, both platforms are comparable for supported assets you can deposit to earn interest.
As for trading crypto, Nexo lets you buy 40+ assets with your credit card or bank account funds. In contrast, Celsius only lets you buy 19 assets at the time of writing.
Winner: Nexo and Celsius have similar asset support for interest accounts, but Nexo supports more cryptos for trading.
Crypto interest accounts
The main reason to use Nexo or Celsius is to deposit your crypto to earn passive income. After all, you can use other crypto exchanges like Coinbase or Gemini for trading. But for the highest interest rates possible, Nexo and Celsius are two of your best options.
Here's how Nexo and Celsius compare in terms of interest rates on some popular cryptocurrencies:
Asset
Nexo Interest Rate (APY)
Celsius Interest Rate (APY)
As you can see, Nexo pays flat interest rates while Celsius uses a tiered system. You get the highest interest rates for a certain amount of crypto with Celsius, but at a certain amount, the interest rate drops.
For example, Celsius only pays 6.50% APY on your first 0.01 BTC. Afterwards, it drops to 2.50% for up to 3 BTC and 1% for anything past that value.
Celsius also pays out weekly interest while Nexo pays out daily interest. And Nexo's interest rates are easier to understand.
You should still compare assets against one another when choosing between Celsius vs Nexo. Celsius tends to have higher rates for stablecoins, but Nexo is usually better for major cryptos. However, you can find exceptions on each platform, and rates are subject to change.
Winner: Nexo has a slight edge and currently pays more than Celsius on many assets.
Native tokens & loyalty programs
Note: NEXO and CEL tokens aren't currently available in the United States. This means U.S. customers unfortunately can't benefit from either loyalty program.
Both Nexo and Celsius let you increase your crypto rewards if you get paid with native tokens instead of in-kind rewards:
Nexo: Get up to a 4% APY boost for getting paid in NEXO tokens instead of in-kind rewards.
Celsius: Get up to a 4.5% APY boost for getting paid in CEL tokens instead of in-kind rewards.
Selecting token payments instead of in-kind payments usually grants a 2% boost for both platforms, so Nexo and Celsius are similar there.
However, each platform places you into a different loyalty tier depending on the percentage of tokens in your overall portfolio.
Here are some of the perks you get with the Nexo loyalty program:
Base
Silver
Gold
Platinum
Rewards Card Cash Back (BTC)
The main perks are boosted interest rates and lower borrowing rates if you're taking out crypto-backed loans. You also earn some small cash-back bonuses.
As for Celsius' loyalty program, it has more flexible tier requirements but offers fewer perks:
None
Bronze
Silver
Gold
Platinum
Both NEXO and CEL tokens currently cost around $2.10 each at the time of writing. Celsius' loyalty program is more beginner-friendly since you can advance to tier two just by holding 1 CEL. In contrast, Nexo works off portfolio percentages, which could be tricky if you have a lot of other valuable assets.
It's also worth noting that you can stake NEXO tokens for 12% APY or stake CEL for up to 6.68% APY. From this perspective, holding NEXO tokens is more lucrative than holding CEL at current prices.
Winner: Celsius' loyalty program is more beginner-friendly but Nexo offers more perks and is better for more serious investors.
Cryptocurrency trading
As mentioned, you can purchase cryptocurrencies directly into your Nexo or Celsius account by using each platform's trading options.
Nexo supports more cryptocurrencies for trading than Celsius. Both companies have simple trading interfaces, and you're spot trading different trading pairs. You can also swap cryptocurrency you hold with each exchange which helps you diversify assets and chase the best interest rates.
Both Nexo and Celsius support credit card and debit card payments plus bank transfers for funding your account.
For trading fees, you pay spread fees and potential transaction fees:
Nexo: Unfortunately, Nexo doesn't advertise what its spread fees are and insists its exchange is fee-free. However, expect to pay around 0.1% to 1% in spread fees on many trading pairs. And always check quote prices carefully and calculate how much you're losing in fees.
Celsius: Trading fees range from 0.1% to 3.5% depending on which partner you use and where you live. Celsius works with Simplex and GEM to provide in-app crypto trading. Like with Nexo, check your quote carefully to see how much you're paying in fees.
Winner: Both Nexo and Celsius can have steep trading fees since this isn't what either platform specializes in. However, Nexo supports more trading pairs which is a plus.
Crypto-backed loans
Another reason to use companies like Nexo or Celsius is to take out loans. Both platforms let you leverage your cryptocurrency as collateral. And you don't pay loan origination fees or impact your credit score.
Nexo supports 40 collateral options and over 40 currencies. Rates start at 0% for Platinum loyalty members and never exceed 13.9%. There isn't a fixed-payment schedule or monthly payments either.
Your Nexo interest rate depends on your loyalty program level and your loan-to-value ratio (LTV). Ratios also vary by asset. For example, Nexo supports a 50% LTV for Bitcoin and Ethereum, 30% for Solana, and 15% for NEXO tokens.
Celsius interest rates start as low as 0.10% APR. You can't borrow nearly as many currencies as Nexo, but Celsius lets you borrow stablecoins alongside USD.
Your interest rate depends on:
Collateral value
Type of collateral
LTV
If you borrow cash or CEL tokens
Celsius' borrowing system is easier to understand than Nexo. It also has a nifty borrow calculator that explains your monthly and total interest on a loan.
Celsius' lowest LTV is 25% whereas Nexo has a 20% option. Overall, both companies provide very low-interest loans with instant approvals and no impact on credit score.
Winner: Celsius is easier to understand while borrowing with Nexo is more cost-effective for Gold and Platinum customers.
Crypto rewards card
Nexo currently has a crypto rewards credit card that's similar to the BlockFi credit card. This card doesn't have an annual fee and provides perks like:
Up to 2% back in NEXO tokens or up to 0.5% back in BTC on everyday spending
No minimum monthly payment requirements
No foreign transaction fees for up to 20,000 Euros per month
Up to 10 free ATM withdrawals per month
Just remember, you have to be a Platinum member of the loyalty program to get the best rates.
As for Celsius, it's crypto credit card is still in the works. According to Celsius, the card won't have annual fees or foreign transaction fees, and it lets you earn weekly rewards on your crypto collateral. You can join the waitlist for the card to get future updates.
As it stands, crypto rewards cards from companies like BlockFi and Coinbase are superior. BlockFi's credit card pays an unlimited 1.5% back in crypto, and 3.5% as a welcome bonus. Similarly, Coinbase pays up to 4% back in crypto for daily spending.
Winner: Nexo is farther ahead than Celsius for its reward card. But BlockFi and Coinbase are still better options.
Sign-up bonuses
Both Nexo and Celsius have crypto sign-up bonuses for new users:
Nexo: Get $100 in free BTC.
Celsius: Get up to $2,000 in free BTC.
For Nexo, you have to open a new account and "top it up" with at least $1,000 worth of assets. As for Celsius, you earn various amounts of Bitcoin depending on how much you deposit:
Promo Code
Reward Amount
Reward Coin
Minimum Deposit
Lock Period
Winner: Celsius has more flexible sign-up bonuses and also pays more free Bitcoin than Nexo.
Nexo vs. Celsius – Fees & account limits
Nexo and Celsius don't charge account maintenance fees. As for borrowing, you don't pay original fees either, and your interest rate depends on your LTV ratio and type of collateral.
However, one area where Nexo and Celsius differ massively is withdrawal fees. With Nexo, you get between one and five free monthly withdrawals depending on your loyalty level. Additional withdrawals charge a dynamic network fee that depends on blockchain conditions.
In contrast, Celsius states it doesn't charge any fees, including withdrawal or transfer fees. This is one significant advantage over Nexo.
Both platforms also have different maximum withdrawal limits:
Nexo: $500,000 per day for crypto and $100,000 per day for bank transfers.
Celsius: $600,000 USD equivalent worth of assets per day.
Winner: Both platforms have high withdrawal limits, but Celsius doesn't charge withdrawal fees whereas Nexo can.
Nexo vs. Celsius – Customer support
You can reach Nexo's customer support 24/7 by submitting an online help request.
In contrast, Celsius provides phone customer support Monday through Saturday from 10am to 11pm EST if you call 1-866-463-5669. You can also submit an online help request similarly to Nexo.
Winner: Celsius has more customer support options and offers phone support.
Nexo vs. Celsius – security
Security is an important consideration when picking an exchange or crypto lending platform. If you lose your funds to a hack, you need some protection in place or else your assets are probably gone for good.
Nexo does a good job on the security front by having $375 million in digital asset insurance provided by partners like BitGo and Ledger Vault. There are also numerous account security features like two-factor authentication, biometric identification, and wallet address whitelisting.
Celsius' custodian Fireblocks also provides digital asset insurance, although Celsius doesn't disclose the amount. On its website, Celsius also explains how it doesn't have an insurance policy and that even Fireblocks can't insure assets that are lended out.
This is the nature of crypto lending platforms. Nexo and Celsius reduce lending risks by over-collaterializing loans. However, both platforms carry some risk.
Ultimately, lending risks is why some investors choose to spread out their crypto between multiple interest accounts. If you have a large crypto nest egg, it's not a bad call to use both Nexo and Celsius in case one company runs into security or regulatory trouble.
Pros and cons of Nexo
Pros
Supports a variety of cryptocurrencies
Many cryptos pay higher interest rates than Celsius
Supports more crypto trading pairs than Celsius
More robust loyalty program than Celsius
Cons
NEXO tokens aren't available in the U.S.
You can pay withdrawal fees
Stablecoins generally pay less interest than Celsius
Pros and cons of Celsius
Pros
Also supports a range of cryptocurrencies
Easy-to-use borrowing platform
Lucrative crypto sign-up bonuses
No withdrawal fees
Cons
CEL tokens aren't available in the United States
Crypto credit card still has a waitlist
Fewer loyalty program bonuses than Nexo
Bottom line
Both Nexo and Celsius have some of the highest interest rates on the market. And both companies offer low rates for crypto-backed loans.
When picking the right platform for you, compare interest rates between tokens you plan on depositing. Also factor in potential bonuses from either reward program and ongoing sign-up bonuses.
For large portfolios, you can also split your crypto between Nexo and Celsius to diversify your holdings. In either case, both companies are effective ways to earn passive income or leverage your crypto to borrow capital.
BlockFi Bankruptcy Notice -On November 10, 2022, BlockFi announced that it had to suspend withdrawals from its platform due to the FTX liquidity crisis. As a result, consumers should not be using the BlockFi platform. As of November 28, 2022, BlockFi officially declared bankruptcy.