KuCoin review: How this massively popular exchange works
We adhere to strict standards of editorial integrity to help you make decisions with confidence. Please be aware that some (or all) products and services linked in this article are from our sponsors.
🗓️
Updated: August 01, 2023
We adhere to strict standards of editorial integrity to help you make decisions with confidence. Please be aware that some (or all) products and services linked in this article are from our sponsors.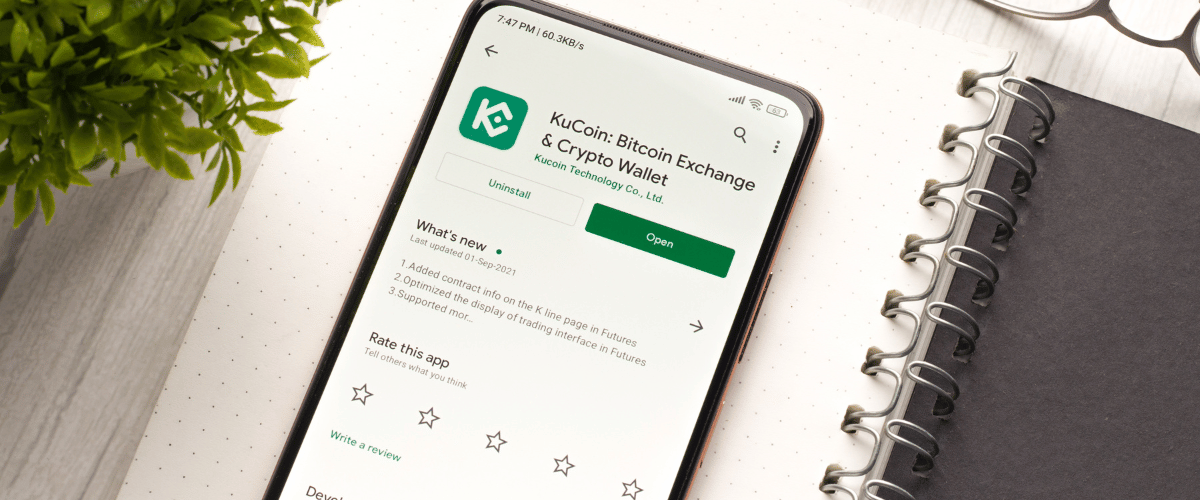 KuCoin is a crypto exchange that lets you buy and trade hundreds of different cryptocurrencies. The platform offers the most-traded cryptocurrencies like Bitcoin and Ethereum and exclusive altcoins. Plus, the product offerings are constantly updated with new coins. The total trade volume for the platform is $800 billion.
More than 10 million investors in more than 200 countries are using KuCoin to buy and trade crypto. It's worth noting that KuCoin is not currently licensed in the U.S. We'll get into that more later. Read on to find out if this popular crypto exchange is right for you.
What does it offer?
There are more than 500 different coins to choose from on KuCoin. You can start trading with as little as $1.
Beyond buying, trading and even lending cryptocurrencies, KuCoin offers the following: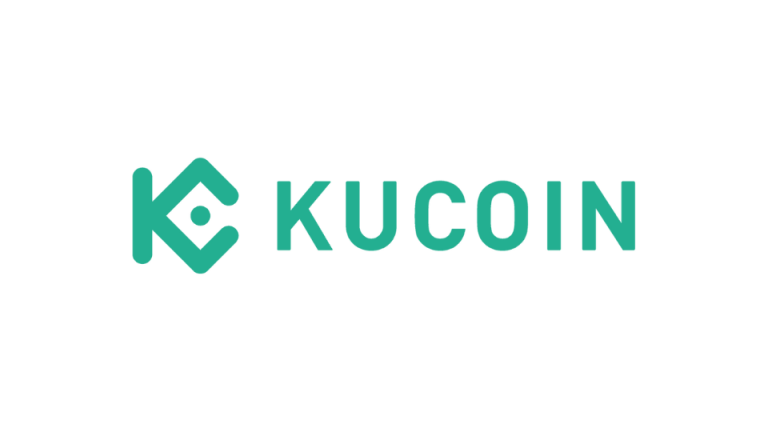 ◦ Margin trading
◦ Futures trading
◦ P2P trading
◦ Trading bot
KuCoin also gives users several ways to earn crypto bonuses or rewards for their accounts such as referring friends, becoming affiliates, completing tasks, or competing in raffles and lotteries.
How does it work?
Read on to discover the different ways you can buy and trade crypto on KuCoin.
Buying
There are three ways to purchase crypto through KuCoin: Fast Trade, P2P and Third Party.
1. Fast trade
The Fast Trade option is designed for express purchases and sales of Bitcoin, Ethereum and Tether. This feature supports more than 70 payment methods, including the USD balance in your KuCoin account, a linked credit or debit card, P2P transfer such as Paypal or Zelle, and third-party platforms.
The minimum payment for a single Fast Trade transaction is $5, and the maximum is $5,000. KuCoin automatically deducts a transaction fee (shown in your order confirmation) from your balance following an order. If you're using a card, you may get charged another fee by your bank for this as well.
Note that to qualify to make Fast Trade purchases using a bank card (which must support 3D Secure), you need to complete advanced verification or KYC2. Fast Trade is great for quick and easy buying.
2. P2P
Another way to buy crypto on KuCoin is to purchase it from another user. The P2P board lets users post their sales of USDT, BTC, ETH, KCS and USDC. The poster chooses the payment method they'll accept from P2P transfer apps and platforms, such as Zelle, TransferWise, Paypal and AirTM, as well as a few others. They then list how many coins they are selling, the trade limit per person and the price in whatever currency you have indicated.
Although this probably won't be your primary method of making new purchases, it's an excellent way to save money as there are no fees for P2P trades. There aren't always going to be trades available for every type of coin, but it's worth checking out to save some money.
3. Third-party
The final way to buy crypto is through a third-party fiat/crypto payment channel like Simplex or Banxa. The minimum and maximum permitted purchase amounts depend on which coin you're buying; sometimes you will get to choose your payment channel, and other times it's selected for you. You can pay using a linked Visa or Mastercard or via Apple Pay.
These trades require that you leave KuCoin, and you'll pay service fees to whichever payment channel you're using.
Trading
There are three basic ways to trade: Spot Trading, Margin Trading and Trading Bot. KuCoin also supports derivatives trading.
1. Spot trading
Spot Trading is a fast-paced way to purchase crypto at market price and, hopefully, sell it later for a profit. There are a wide range of trading pairs available for spot trading. When you're ready to buy or sell, choose from the following order types:
Limit Order: Set your purchase price and quantity, and the order will be filled automatically when the market price matches your limit price.
Market Order: Place an order to immediately purchase assets at the current market price.
Stop Limit Order: Set your ideal commission price and order quantity, then set a trigger price at which you want to buy or sell.
Stop Market Order: Set your order quantity and trigger price to automatically buy or sell at the current market price when the trigger price is reached.
KuCoin's Spot Trading portal doesn't look a lot different from other crypto exchanges, so it shouldn't be unfamiliar if you've done this before.
2. Margin trading
Margin trading is much riskier than spot trading and is not something you should do until you're more comfortable with the crypto market. That said, the fact that KuCoin allows margin trading is notable as this is a more advanced trading strategy many exchanges do not offer.
You take on a lot more risk when you borrow money to do margin trading, but this can be profitable for investors who know what they're doing. KuCoin's margin trading interface is comprehensive, to say the least. Margin trading is available for many different coins, and you can leverage up to 10x.
3. Trading bot
If you don't feel like you have the time or know-how to keep an eye on the market, you can have the KuCoin Trading Bot do it for you. Bots are free to create and can be used alongside any other trading you're doing or on its own. To start, choose from one of the following strategies:
Spot Grid: Hedge against volatility
Futures Grid: Long/short for maximum profit
Smart Rebalance: Long-term, diversified investing
DCA: Regular profits
Infinity Grid: Bullish buy low, sell high strategy
These are for spot trading except for Futures Grid, which is for short selling. Spot Grid is by far the most common choice and also the smartest one if you're new to trading crypto.
After creating your bot and investing your funds, the bot will run on autopilot to make trades for you. You can create a bot with a low opening investment to start earning passive profit.
4. Derivatives trading
KuCoin also offers cryptocurrency derivatives if you're interested in contract trading. In a futures contract, two parties agree to a purchase and sale at a specified price and future date.
Choose from Futures Classic, Futures Lite, Futures Brawl and leveraged tokens. Futures Classic allows you to trade with up to 100x leverage. The default contract shown is the BTC Perpetual/USDT, but there are many USDT futures contracts to choose from, including some Metaverse coins. Futures Classic offers in-depth market data and advanced trade operations, which you might want if you have experience with futures.
Futures Lite is a trimmed-down version of Futures Classic that is less comprehensive but easier to use. If you've never tried futures trading before, this option will probably be a lot less confusing. Finally, Futures Brawl lets you compete against other KuCoin users for a chance to win prize drawings. The battle events constantly change, and you must register to participate.
Leveraged Tokens allow you to reduce your liquidation risk and potentially increase your profits similarly to margin trading, but without paying margin fees. However, there is a fee of 0.1% per subscription and 0.1% per redemption and a trading fee when you spot trade a leveraged token. There's also a daily management fee which is incorporated into the tokens' net asset value.
You need to activate your futures account and go through the setup process to get started with derivatives.
Main features
Here's an overview of KuCoin's features and resources:
API services
Anyone can optionally use KuCoin's API to interface with the platform as if they were a developer and access additional functionalities. Being an API user comes with exclusive perks, including discounted trading fees, access to interest-free loans, and the opportunity to participate in SandBox trading competitions with other API users for a chance to win a USDT bonus and fee discount.
KuCoin-academy, the GitHub guide for quantitative trading, is continually updated with quantitative trading strategies. There are currently 11 to choose from.
Resources
KuCoin's blog is full of articles on nearly any crypto-related topic, and the News page can help you stay up to date on the ever-changing world of crypto. KuCoin Labs is the investment and research division of KuCoin that is still being developed.
Ways to earn
There are several ways to earn a little extra money while using KuCoin.
1. Affiliate
The KuCoin Affiliate Program allows you to earn a commission even when you're not trading. When you become an affiliate, you receive a unique referral link that you can use to invite others to use the platform. For each successful referral you make, you can earn up to 40% commission or 45% commission when you reach affiliate level two (you advance to level two when someone you refer becomes an affiliate themselves).
2. Referral
You cannot join the KuCoin Referral program if you're already in the Affiliate Program and vice versa. But if you do join the Referral Program, all you have to do is share your unique referral link with friends and invite them to start trading. If they use your link to sign up, you'll earn stars that you can use to unlock prizes.
3. Rewards hub
The KuCoin Rewards Hub features challenges and free crypto promotions that you can complete to earn USDT bonuses for your account.
One kind of task is using a trading feature for the first time. For example, you can earn bonuses when you start spot trading, margin trading, futures trading, leveraged token trading, or create a trading bot. Another task is "Learn to Earn," where you can read a tutorial to earn a bonus.
4. KuCoin win
The betting has already started for Lucky Raffling in KuCoin Win, a lottery-style system where you can bet a portion of your coins for a chance to win the jackpot. To play, select the lottery you want and choose "Buy Now" to pick how many lotteries you wish to buy. This enters you into the drawing automatically.
The game ends when all of the available lotteries have been purchased, and then the winner is randomly chosen and the winnings deposited into their account.
5. Kucoin lending
If you want to loan coins to other users, KuCoin will pay you interest. These are short-term loans with high-interest rates. Often, you'll be loaning your coins for use in margin trading.
You set your priority interest rate and input how many coins you are willing to loan out. On average, you'll earn between 8% and 12% interest when your loan is accepted, but other users won't choose yours if your rate is higher than most. You can set an APY of up to 25%. Terms can be seven days, 14 days, or 28 days. There is a different minimum lending amount for every type of coin.
6. KYC verification
KuCoin recommends KYC verification to all users who qualify. As an incentive for verifying, you enjoy a higher daily withdrawal limit for each stage of the verification process you decide to go through.
Basic verification or KYC1 for Individual Verification brings your daily P2P limit up from 400 USDT to 2000 USDT. Advanced Verification or KYC2, which you can complete after your KYC1 has been approved, brings your 24-hour withdrawal limit up to 200 BTC and your P2P limit up to 500,000 USDT.
Fees and limits
Fees are based on what kind of trading you're doing and how much you trade.
When you're spot trading and exchanging one coin for another or futures trading, your fee rate is determined by your trading level. There are 13 levels in total and you can find which one you fall into by looking at your KCS holding, Spot Trading Volume Last 30-Day, or Futures Trading Volume Last 30-Day. KuCoin uses a maker/taker fee structure. If you don't know whether you've ordered from a maker or taker, you can review your order confirmation.
For example, you qualify for Trading Fee Level 5 if you hold at least 40,000 KCS, have spot traded at least 2,000 BTC in the last 30 days, or have futures traded at least 3,000 BTC in the last 30 days. In this tier, your fee is 0%/0.07%. Fees generally do not exceed 0.1%.
For spot trading, the fee is also determined by the base currency of the exchange. So if you're exchanging KCS/USDT, the fee is based on KCS.
When you're making a withdrawal, fee rates vary by crypto and market prices and are subject to change at any time. The daily withdrawal limit for unverified users is 1BTC and the P2P limit is 400 USDT. You don't pay any fees for making a deposit.
In general, the more assets you exchange or hold, the less you will pay in trade fees. To lower your fees even further, you can optionally choose to pay in KCS coin for a 20% discounted rate.
You can start trading with KuCoin with as little as $1. There are no limits when you're exchanging between fiat and crypto and more than 50 fiat currencies are currently supported.
Who is it for?
KuCoin offers so many different types of tokens to choose from, making it a great choice if you've got your eye on a particular kind of crypto or you're looking to trade a few different kinds. It is also ideal for investors looking to save on trade fees.
But the platform could be easier to navigate. It is not the most beginner-friendly crypto exchange out there. With that said, this is a solid choice for intermediate investors because there are a lot of ways to do more advanced trading such as margin and futures investing. Generally, we recommend this to investors who have at least a little experience trading crypto.
How do I open an account?
To get started with KuCoin, you need to create an account and follow the steps to verify your identity and accept the terms and conditions. You must be at least 18 years old to sign up with KuCoin and start trading.
You can complete KYC verification when setting up your account by selecting "KYC Verification" and submitting the requested personal information at this time. Once your submission has been approved, you will receive an email from instutional_kyc@kucoin.com letting you know that your verification has been completed.
When signing up, you'll need to create a unique key that you'll use to verify your trades. Then, you'll use this code to sync KuCoin with Google Authenticator and you should be ready to start trading.
As a new user, you may qualify for a bonus of up to 500 USDT.
Is KuCoin a centralized exchange?
KuCoin has features of both centralized and decentralized exchanges. You have to verify your account to unlock higher trading limits, and the exchange facilitates crypto trading. But it recently launched a completely decentralized wallet that offers Web 3.0 support for things like NFT trading, crypto games, and multi-blockchain support.
How's the customer service?
As for the customer experience, reviews are mixed but not great overall. Customer support has a reputation for being rude and less than helpful. And many users have reported security issues and problems accessing their accounts.
Since you might have a hard time getting the help you need from customer service, be sure to try the Community Form, FAQs and the KuCoin Blog whenever you have a problem.
To get in touch with technical support, you can send an email to newapi@kucoin.plus or submit a ticket through the online portal.
If your question is not tech-related, customer service representatives are available to assist 24/7. The response time for this channel is pretty fast.
KuCoin pros and cons
No platform is perfect. Let's talk about the main advantages and disadvantages of using KuCoin:
Pros
Low fees: Overall, KuCoin charges low fees compared to other platforms. Many other crypto exchanges charge over 2% transaction fees for some trades or around 0.50% on average, but KuCoin's trading fees don't exceed 0.1%. Plus, deposits are always free.
Variety of coins and advanced trading: KuCoin also offers more trading options than many crypto exchange platforms, both in terms of volume of assets and different ways to trade them. Futures, margin, and peer-to-peer trades give KuCoin an edge over competitors offering only basic trading features.
Earning: There are also a variety of ways to earn through this platform. There's the Affiliate Program, the Referral Program, raffles, and rewards. Plus, you can earn interest on peer-to-peer loans. It's not hard to get a little extra funding for your account with KuCoin.
Educational resources: KuCoin does a pretty good job of filling its blog with helpful articles whether you're just getting started with crypto investing or curious about a more advanced strategy. You just have to be willing to do a little digging to track down the information you're looking for in the extensive Help Center.
Security: KuCoin uses excellent user-level encryption to protect accounts against cyber-attacks, though this is still always going to be a concern with such a large, global platform. But of course, because KuCoin is not licensed in the U.S., U.S.-based users cannot complete KYC verification and this makes people understandably nervous.
Cons
Not licensed in the U.S.: Probably the main disadvantage for a lot of users is that KuCoin is not licensed to operate in the U.S., which could pose a significant risk to your assets if government crypto regulations change and limit or restrict trading on unlicensed exchanges. And because you can't complete KYC verification if you live in the U.S., you won't get access to certain security features and higher withdrawal limits granted to verified users.
Steeper learning curve than other platforms: The sheer number of things you can do on KuCoin, while beneficial, can be overwhelming to beginners. And it's not always easy to figure out where you need to go to complete an action. Some platforms like Futures Lite and Fast Buy are a lot simpler to use, but KuCoin could do a better job making its more advanced features accessible.
Best alternatives
KuCoin not quite right for you? Check out these popular alternatives.
Coinbase

Best for: Beginner traders
Get started with Coinbase
If you're looking for a crypto exchange that is licensed to operate in the U.S, Coinbase might be a good fit. Coinbase is a popular exchange that offers more than 100 different cryptocurrencies to buy and sell.
You can also borrow and earn as a Coinbase user. It's easy to use as a beginner and the learning portal includes tips and tutorials you'll find helpful if you're getting to know crypto. You can trade as an individual, business, or developer.
A couple of differences between Coinbase and KuCoin is that Coinbase charges higher fees, typically around 0.5% for trades, and offers fewer coins to choose from.
Gemini

Best for: Security
Get started with Gemini
Gemini is another U.S.-based exchange like Coinbase that's a great KuCoin alternative if you want more security and regulatory oversight.
This exchange has digital asset insurance and holds a majority of funds in cold storage. Overall, it's a safe and secure way for U.S. customers to invest in 100+ popular cryptos and stablecoins. And with Gemini Earn, you can currently earn over 8% APY on certain cryptos.
Binance

Best for: Low trading fees
Binance offers more than 500 cryptocurrencies to buy, sell, and trade at low fees as well as over 200 altcoins, making this a good alternative to KuCoin if you're looking to save on fees without sacrificing variety.
Just note that U.S. investors must use Binance.US, which supports far fewer assets than the globally-available Binance.com. It's still an excellent KuCoin alternative either way due to low fees and the range of trading tools, but keep potential geo-restrictions in mind.
Bottom line: is it worth it?
KuCoin might be right for you if you're looking for a platform with low fees and lots of choices. This crypto exchange stands out for offering more coins, more ways to trade, and more earning opportunities than the average platform.
You might be surprised by just how much you can do with your crypto on KuCoin, and intermediate investors will enjoy having access to less common features like futures trading, margin trading, and peer-to-peer trading and lending. If you're comfortable with the fact that KuCoin is not licensed in the U.S., consider this crypto exchange.
U.S. investors who want more peace of mind can stick with Coinbase or Gemini. But there's no denying that KuCoin is one of the best crypto exchanges in terms of fees, trading tools, and crypto selection.