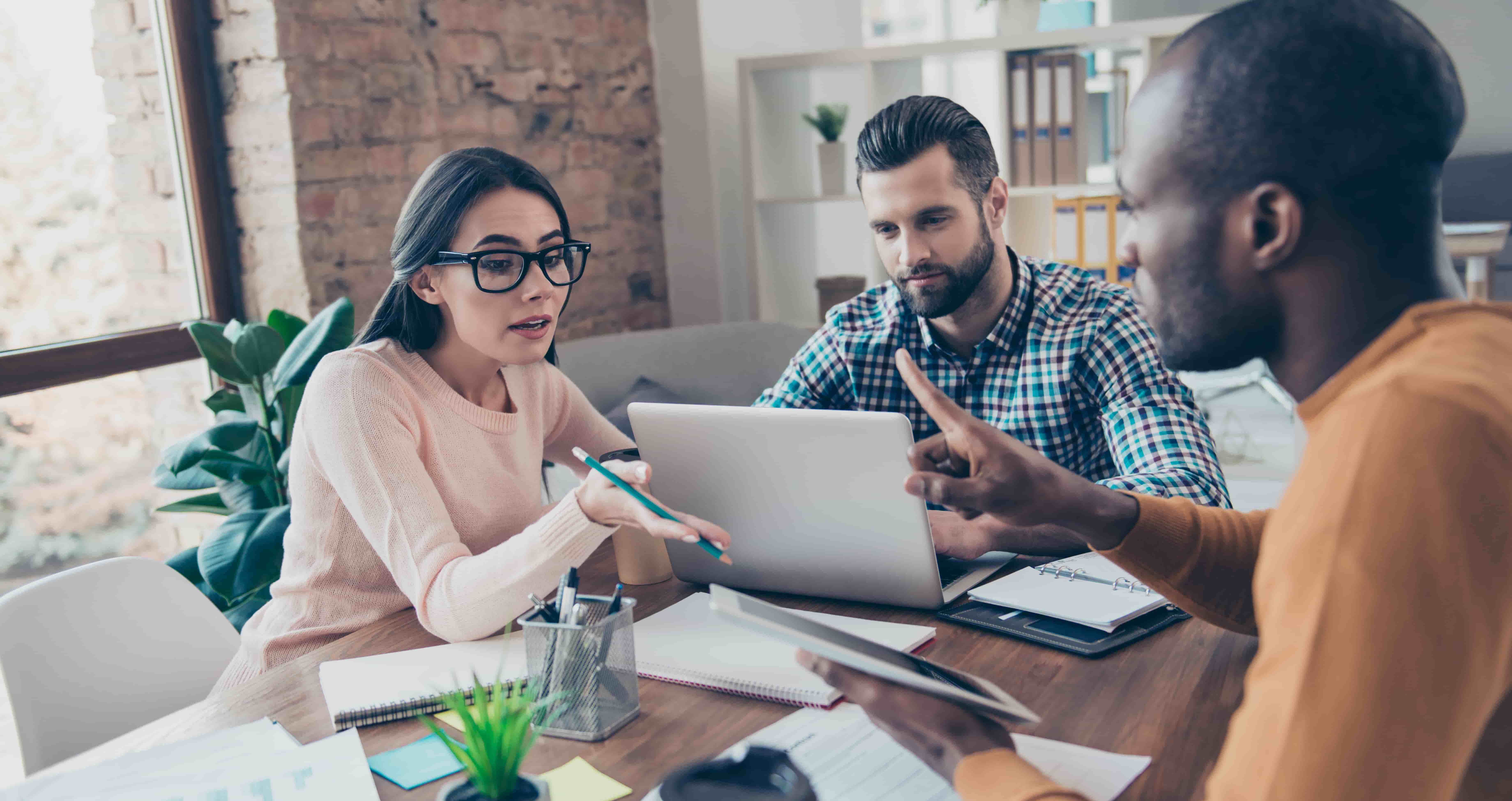 iTrustCapital review: Low-fee crypto IRA investing
Roman Samborskyi / Shutterstock
We adhere to strict standards of editorial integrity to help you make decisions with confidence. Please be aware that some (or all) products and services linked in this article are from our sponsors.
We adhere to strict standards of editorial integrity to help you make decisions with confidence. Please be aware that some (or all) products and services linked in this article are from our sponsors.
It hasn't always been easy to invest in crypto inside a retirement account. For starters, the IRS has various rules about what investments are even IRA-eligible. And finding a platform that makes crypto IRA investing affordable also has its challenges.
Thankfully, iTrustCapital simplifies the entire process. It's a beginner-friendly solution that lets you invest in 25+ cryptos within your retirement account. And with some of the lowest fees in the industry, it's one of our favorite options.
But some competitors might be better choices depending on your investing goals. Our iTrustCapital review is covering how the platform works as well as its pros and cons to help you make the best choice.
iTrustCapital pros and cons
Pros
No monthly management fees
A low 1% crypto trading fee
Easy account set up process
Cons
Supports fewer cryptocurrencies than some competitors
Supports fewer alternative asset classes than some competitors
About iTrustCapital
iTrustCapital is a digital asset IRA platform that began in 2018. It lets you invest in 25+ popular cryptocurrencies plus physical gold and silver. Since its inception, the company has done over $4.5 billion in transactions and become one of the most popular self-directed IRA options for crypto enthusiasts.
With iTrustCapital, you can trade popular cryptos 24/7 right from your account dashboard; no need for external exchanges or complex trading tools. And with low and transparent pricing, it's not surprising that iTrustCapital is a leader in this crowded, niche space.
Who is iTrustCapital for?
If you want a cost-effective way to invest in cryptocurrency with your IRA, iTrustCapital is for you. It's one of the lowest-fee self-directed IRA investing options on the market. And even though it only supports around 30 coins, there's enough selection for you to add major cryptos to your portfolio.
What we like about iTrust Capital
The main reason to use iTrustCapital is its low fees. Plus, the platform supports major cryptos and is also very easy to use.
Available cryptocurrencies
You can invest in over 25 cryptocurrencies with iTrustCapital, including:
Algorand
Cardano
Chainlink
Dogecoin
Litecoin
Polkadot
Polygon
Uniswap
This is enough selection for you to add major cryptos to your retirement account. Although you don't get as much altcoin selection as you do with exchanges like Coinbase and Gemini. Plus there's a lack of stablecoins like USDC and USDT.
Low fees
One of iTrustCapital's main advantages is that it charges low and simple fees. There's no monthly maintenance fee and you just pay 1% for cryptocurrency transaction fees.
This is the same pricing structure competitor Alto CryptoIRA uses, and it's basically the lowest in the industry. Many self-directed crypto IRA investing options charge set up fees and on-going monthly fees, so don't take iTrustCapital's low fee model for granted.
Easy account set up process
Setting up an iTrustCapital account only takes a few minutes. Once you select your IRA type, you choose how you're funding your account and how much you want to contribute. Currently, it supports Roth, Traditional, and SEP IRAs.
From there, it takes around one to three business days for iTrustCapital to review and open your account.
In comparison, competitors like Rocket Dollar can take a few weeks to get up and running. This is because Rocket Dollar sets up an LLC on your behalf to open up more investing options. This is a more flexible approach, but more complex, whereas iTrustCapital keeps things simple.
Where iTrustCapital could improve
Despite its low fees and ease-of-use, there are two main drawbacks of using iTrustCapital to invest in your IRA.
Further crypto expansion
You get major cryptocurrencies with iTrustCapital, but there's still under 30 cryptos. On the other hand, competitors like Alto let you invest in 175+ cryptocurrencies. And leading crypto exchanges like Binance and Coinbase support hundreds of cryptos.
More alternative asset classes
Another perk of iTrustCapital is that it lets you invest in physical gold and silver in addition to cryptocurrencies. However, other alternative IRA investing platforms offer even more asset classes for you to explore.
For example, both Alto IRA and Rocket Dollar let you invest in assets like:
Different deals have various investing requirements and fees, and some options are only open to accredited investors. But having more investing selection is still one area where iTrustCapital can improve.
Fees and limits
You don't pay monthly account management fees or set up fees with iTrustCapital. The main fee is a 1% cryptocurrency transaction fee you pay whenever you buy or sell assets. You also pay varying gold and silver transaction fees if you invest in precious metals.
Account opening process
You create an iTrustCapital account by entering your name, phone number, email, and password. Once you confirm your email, you can finish completing your application and choose the type of IRA you want to invest in. You select a funding method as well, which can be check, wire transfer, or ACH, and then select a beneficiary.
Since iTrustCapital follows know your customer (KYC) requirements, you have to verify your identity to actually start investing. Verification takes around one to three business days, after which point you can begin using your account.
Note that cash contributions take around a week to deposit and that IRA transfers take one to two weeks. And an employer plan rollover can take three to four weeks to complete.
How to contact iTrustCapital
You can contact iTrustCapital customer support by using its contact page on its website. There's also a useful FAQ section you can refer to. Customer support is also available over the phone at 562-600-8437, Monday through Friday, from 8am to 4pm PST.
Safety and security
One advantage of iTrustCapital is that it works with Coinbase as its custodian. This means most of your crypto gets held securely in cold storage. You also benefit from Coinbase's insurance policy which protects against theft, cyber crime, and hacks. Fireblocks, which provides extra security for digital currency transactions, is also a partner.
The downside of iTrustCapital is that you can't store assets in your own crypto wallet like Ledger or Trezor. This is to keep your investments IRS-compliant, but it means you have to give up control. However, iTrustCapital is still a safe and secure way to invest in digital assets through an IRA.
Best alternatives
We think iTrustCapital is one of the best IRA crypto investing options. However, it falls behind some competitors like Alto in terms of investment selection. And some other alternatives are also more flexible or provide the opportunity to earn passive income.
Alto CryptoIRA

With Alto CryptoIRA, you can invest in 175+ cryptocurrencies using a traditional, Roth, or SEP IRA. And like iTrustCapital, you only pay a 1% crypto trading fee and don't pay any monthly account fees or set up fees.
Plus, Alto's regular IRA provides even more asset classes for you to invest in. This IRA plan costs $10 or $25 per month depending on your plan, which can still be a small percentage for larger portfolios. But in terms of crypto IRA investing, Alto is our favorite choice right now because of its extensive crypto support and low fees.
Rocket Dollar

Rocket Dollar is pricier than iTrustCapital and costs $15 or $30 per month depending on your plan. You also pay a $360 or $600 set up fee. However, the advantage is that Rocket Dollar invests your money through an LLC, which opens up more types of investments. Furthermore, you can bring your own deal to Rocket Dollar if there's an asset you want to invest in.
For basic crypto IRA investing, Rocket Dollar isn't worth the fees. But if you want as much flexibility as possible, it's one of the best alternative asset investing platforms for your IRA.
Bitcoin IRA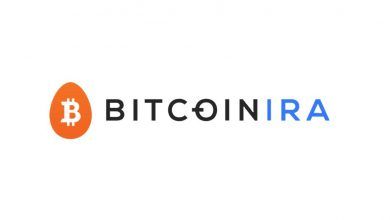 Bitcoin IRA is one of the most popular iTrustCapital alternatives that's known for its ease-of-use. The platform lets you invest in 60+ cryptocurrencies and has a $3,000 minimum investment.
The main downside is that it charges a 5.99% set up fee, 2% trading fee, and 0.08% monthly management fee. This is more than twice the price of iTrustCapital, and a 5.99% set up fee is steep.
However, one selling point is the Bitcoin IRA Earn program. This program lets you earn interest on cash and crypto in your accounts, with APYs of up to 6% depending on the asset.
Bottom line
Over the past few years, several companies have popped up that let you invest in digital assets or other alternative assets within a retirement account. However, many of these companies charge high set up fees and ongoing monthly fees. Additionally, many companies are complex and can take weeks to create your account.
But with iTrustCapital, you get a simple and low-fee solution for crypto retirement investing. If you want more crypto selection, we still recommend Alto CryptoIRA. However, iTrustCapital is secure, easy-to-use, and affordable, so it's still an excellent choice for crypto enthusiasts.