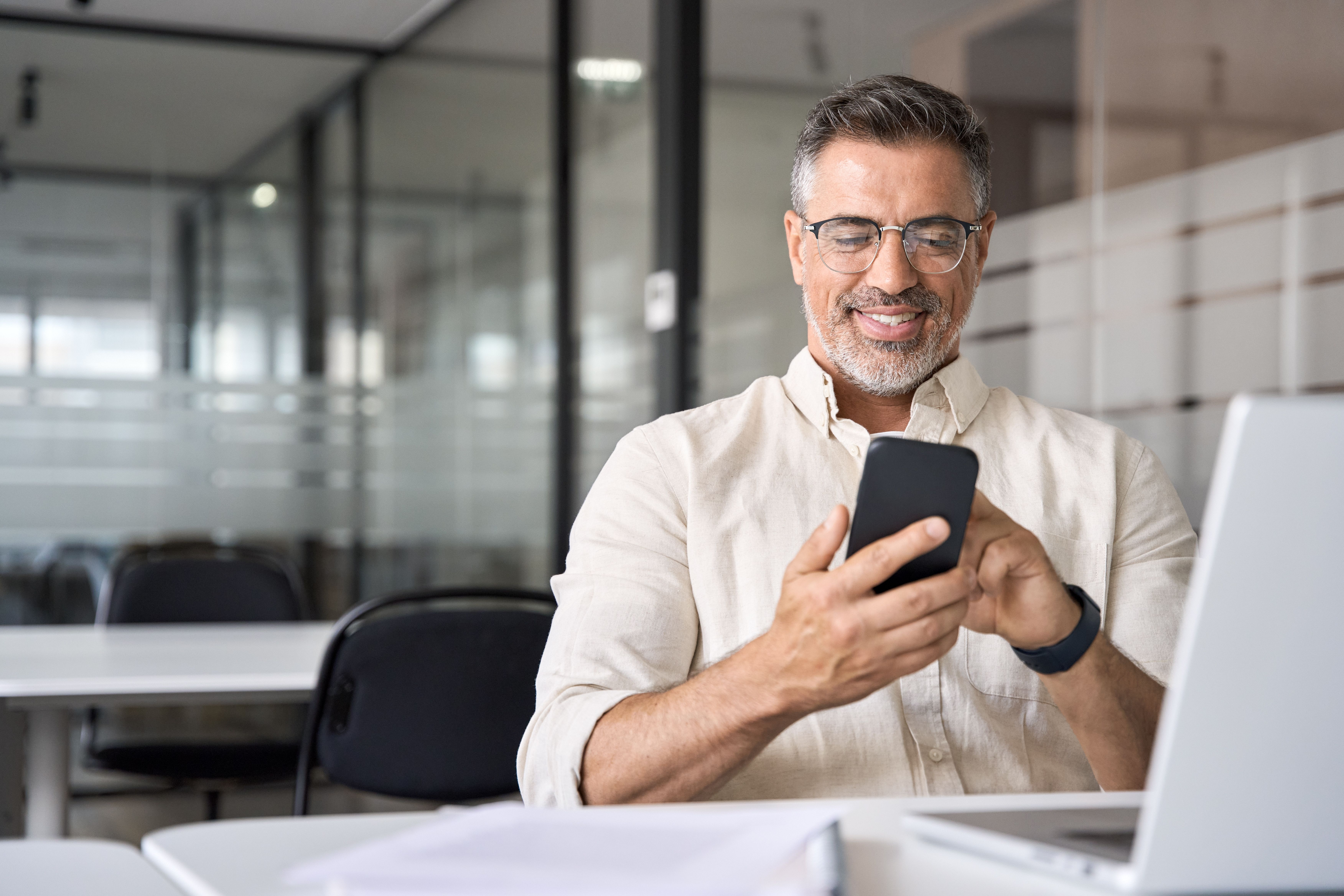 eToro vs. Coinbase: Which platform should you choose?
Stock 4you / Shutterstock
We adhere to strict standards of editorial integrity to help you make decisions with confidence. Please be aware that some (or all) products and services linked in this article are from our sponsors.
We adhere to strict standards of editorial integrity to help you make decisions with confidence. Please be aware that some (or all) products and services linked in this article are from our sponsors.
eToro and Coinbase are two of the best crypto exchange platforms available today. eToro takes the lead when it comes to social trading with its copy trading feature. Coinbase, meanwhile, is one of the largest crypto exchanges in the U.S. and is publicly traded on the Nasdaq.
While the platforms have several overlapping functionalities, eToro and Coinbase each offer some unique trading tools and experiences. But there are distinct differences that you should be aware of before you sign up for either trading platform.
This eToro and Coinbase comparison will examine the features and functionalities available on both exchanges to help you determine the best fit for your trading needs.
The short version
Coinbase has an intuitive and straightforward platform, while eToro might feel a bit overwhelming due to its robust set of tools. However, eToro's copy trading can make it incredibly easy for new traders to start testing out advanced strategies.
eToro offers a wider range of products to trade, including stocks, ETFs, and commodities, while Coinbase focuses more exclusively on crypto and fiat currencies.
Both platforms charge fees that are "middle-of-the-road" when compared to low-cost crypto exchanges.
eToro vs. Coinbase: Overview
What is eToro?

Founded in 2007, eToro is an Israeli-based multi-asset broker and social trading platform that allows traders to access copy trading and other financial services.
With the eToro platform new investors can look over the shoulders of successful traders using the copy trading feature.
Users aren't limited to cryptocurrency trading on eToro. The platform also supports exchange-traded funds (ETFs), and stocks.
Moneywise is compensated if you access certain of the products or services offered by eToro USA LLC and/or eToro USA Securities Inc. Any testimonials contained in this communication may not be representative of the experience of other eToro customers and such testimonials are not guarantees of future performance or success
What is Coinbase?

Brian Armstrong started Coinbase in 2012 and the platform has enjoyed tremendous growth since then. Today, it's one of the largest U.S.-based crypto exchanges. It allows investors to buy crypto directly using a bank account, credit card, or debit card.
Coinbase has two trading platforms: Coinbase exchange and Coinbase Pro. While the main Coinbase exchange is best known for its ease of use and suitability for newbies, Coinbase Pro targets more advanced traders. One of the major draws of Coinbase Pro is it charges lower trading fees. It also allows purchases to be made directly from a bank account.
eToro vs. Coinbase: Unique features
eToro Features
Demo account: Users can practice trading with $100,000 virtual money to improve their strategies before risking real funds.
Copy trading: Users can leverage the portfolio management feature of eToro to automatically copy real-time trades from any popular investor.
Coinbase features
Coinbase wallet: Coinbase offers a hot wallet for users and non-Coinbase traders as well. The Coinbase wallet can be used to deposit, withdraw, and store crypto. It offers the flexibility of transferring from fiat currency to cryptocurrency.
Coinbase Card: Users can use the Coinbase Card to spend U.S. dollars or any other asset in their Coinbase portfolio. The Coinbase Card is a Visa debit card that allows users to earn rewards for purchases they make using the card.
Price alerts: The watch list feature on Coinbase gives users the chance to create alerts for price changes on any currency or trading pair they are interested in. Push notifications about price changes are sent to users on their mobile devices.
Educational content: Users can learn more about cryptocurrencies on the Coinbase website and mobile app to improve their knowledge about crypto.
Coinbase Earn: In addition to learning about cryptocurrency, Coinbase users can earn free crypto by watching educational videos on the exchange platform.
eToro vs. Coinbase: Usability
Beginners will find both platforms pretty easy to use. However, you'll need basic crypto trading knowledge to make the most of eToro's tools. A handful of options and transaction types might be confusing if you're completely new to cryptocurrency trading.
If simplicity is what you're after, it's hard to beat the main Coinbase exchange. It has a straightforward and intuitive interface that's easy to follow, even for the novice trader. Most users should find the process of buying and selling crypto on Coinbase to be easy and hassle-free.
eToro vs. Coinbase: Supported countries
eToro users from over 140 countries can access the platform includes the United States. Some U.S. states and territories are excluded, however. These are:
Hawaii
Minnesota
Nevada
New York
Tennessee
American Samoa, Guam, Northern Marianas, Puerto Rico, U.S. Armed Forces – Americas, U.S. Armed Forces – Europe, and US Virgin Islands
Coinbase covers more than 100 countries across the globe and is available in every U.S. state other than Hawaii.
eToro vs. Coinbase: Supported cryptocurrencies and Fiat currency
eToro supports more than 26 cryptocurrencies, including popular coin options like Bitcoin, Bitcoin Cash, Ethereum, Litecoin, Zcash, Dogecoin, and more.
However, eToro's list of tradable cryptocurrencies pales in comparison to Coinbase. Coinbase users have access to over 150 digital assets. Besides the more popular coins, the list includes many altcoins and stablecoins.
eToro vs. Coinbase: Fee schedule
One of the biggest differences between eToro and Coinbase is their fee structure. eToro users pay a 1% commission on all buying and selling transactions. While this fee is on the high side, we do like that eToro has become more transparent about its charges.
Until recently, eToro would charge a spread of 1% to 5% that would vary by coin. But now, trade costs are more clear. You pay a 1% fee every time you make a trade. In fact, you'll see a loss on your P/L (profit and loss) when you first buy a coin. That's because it will automatically include the 1% fee you already paid and the one you'll pay when you eventually exit the position.
Other eToro fees include a $5 withdrawal fee for international users, a conversion fee (charged when converting other fiat currencies to US dollars), and $10 inactive accounts.
Coinbase charges a maker-taker fee of up to 0.60% per trade, but additional fees can apply depending on the payment method that you choose. Also, the fees charged for funding your account will vary depending on the payment method you use.
You can fund your Coinbase account from your bank account, credit card, or debit card, but credit card tends to be the costlier payment method.
Here is a chart of the fee schedule on both exchanges:
Coinbase wallet charges are based on transaction time
$25 withdrawal fee, $10 deposit fee
Inactivity, fiat currency conversion
eToro vs. Coinbase: Customer support
As is typical for most cryptocurrency exchanges, both Coinbase and eToro have historically provided minimal customer support. However, Coinbase recently added phone support at +1 (888) 908-7930. With eToro your only option is to submit a ticket.
eToro vs. Coinbase: Security
Both platforms have two-factor authentication (2FA), allowing users to enable the security feature through SMS. However, Coinbase allows users to use the Google Authenticator app in addition to the SMS option.
In addition, both exchanges provide multi-signature security. eToro uses DDoS protection (or Distributed denial-of-service) in combination with standardization protocols, while Coinbase provides access using fingerprint biometrics.
In the event that any of the brokers fail, investors' funds are protected with FDIC insurance for deposits up to $250,000. This covers funds held in U.S. dollars on both eToro and Coinbase. However, the insurance does not extend to cryptocurrency holdings.
Both eToro and Coinbase store crypto assets in offline storage, however eToro is not very forthcoming with the percentage of investor assets it stores offline. The exchange says it can't disclose such details for security reasons. Conversely, Coinbase proudly boasts that it holds 98% of all its crypto assets in offline crypto vaults.
Pros and cons of eToro
Pros
Copy trading: You can use copy trading on the social trading platform to build a successful portfolio
Buy crypto using PayPal: Investors are not limited to the use of a credit card, debit card, or bank account when it comes to buying crypto. You can make purchases from PayPal. However, this option is only available to non-US-based traders
No fee for depositing U.S. dollars: Traders who deposit U.S. dollars (using a credit card, debit card, or directly from a bank account) are not charged any fee for the deposit
Multiple asset types: In addition to crypto, eToro users can trade stocks (including fractional shares) and ETFs
Paper trading: eToro's demo accounts are great places to test out your trading strategies before you put real money on the line
Cons
Complex crypto withdrawal process: Getting your crypto out of eToro is not streamlined. It can take several steps to withdraw cryptocurrency.
Issues with customer support: eToro's customer support can be slow to respond and it's not easy to connect with a live agent
Pros and cons of Coinbase
Pros
A better exchange for beginners: Newbie crypto investors will find the main Coinbase exchange easy to use for buying, selling, and trading crypto
Coinbase Earn rewards: Users can earn crypto through the Coinbase earn opportunity. Investors can also gain interest on eligible balances of their digital assets
Withdrawal to Paypal: Investors can withdraw their funds to Paypal
Low minimum trading: Users can start buying cryptocurrency for as little as $2 on Coinbase
Secured cold storage for assets: Coinbase holds 98% of crypto the investor's assets in cold storage. Besides, the crypto asset is insured against website hacks
Cons
Fewer advanced trading options and transaction types: While Coinbase Pro does offer some extra features like limit orders, experienced traders may still find it to be a bit limiting when compared to other trader-centric platforms
No margin trading and futures trading: Coinbase doesn't support margin trading and futures trading
Focuses exclusively on crypto: Since Coinbase doesn't support stock or ETF trading, it won't be a good choice for those who are looking for an all-in-one trading platform
The bottom line
Ultimately, choosing the right crypto exchange for you depends on the type of investor you are and your trading needs.
Educated traders looking to get a more powerful trading experience may be better off with eToro. However, Coinbase is likely a better choice for beginners who aren't interested in copy trading.
Finally, eToro will be your best bet if you'd like to trade stocks and ETFs on the same platform that you trade crypto while Coinbase is better for crypto traders who want access to a wider coin market.
Moneywise is compensated if you access certain of the products or services offered by eToro USA LLC and/or eToro USA Securities Inc. Any testimonials contained in this communication may not be representative of the experience of other eToro customers and such testimonials are not guarantees of future performance or success.