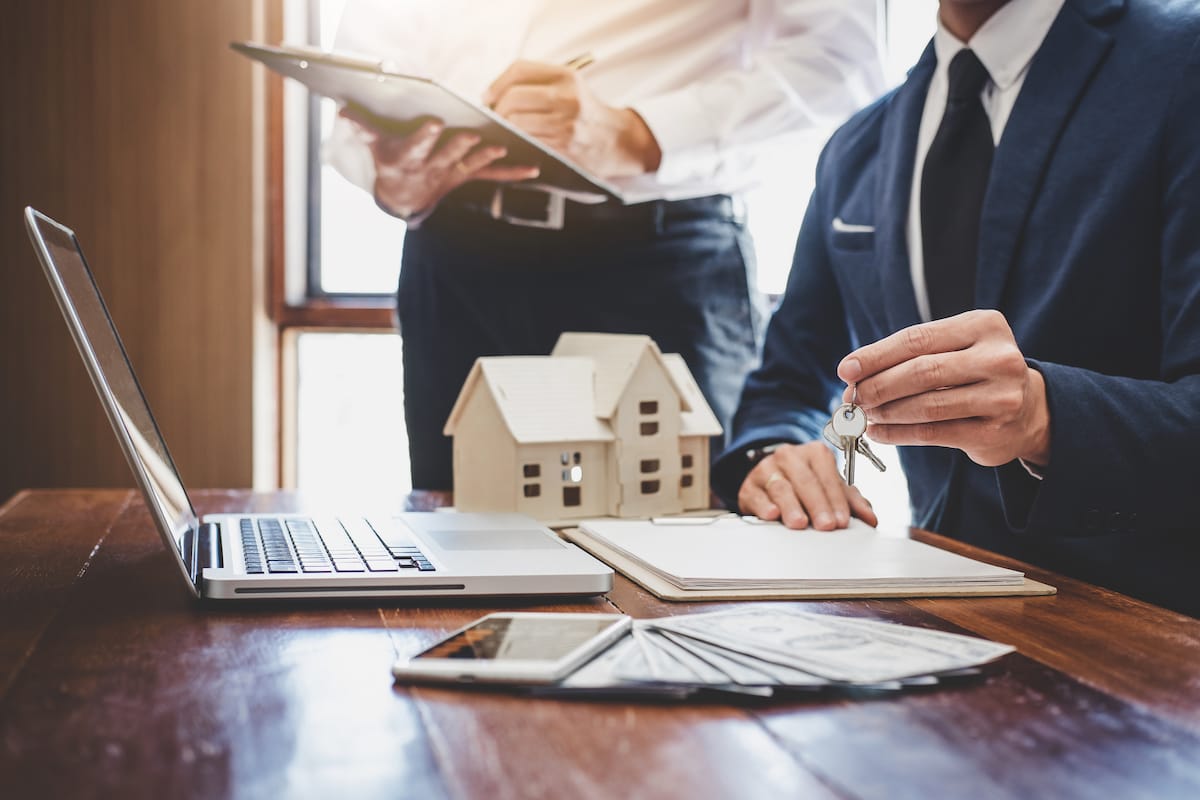 Buildium review 2023: Making property management easier and simpler to control
Freedomz / Shutterstock
We adhere to strict standards of editorial integrity to help you make decisions with confidence. Please be aware that some (or all) products and services linked in this article are from our sponsors.
We adhere to strict standards of editorial integrity to help you make decisions with confidence. Please be aware that some (or all) products and services linked in this article are from our sponsors.
It's no secret that there's money to be made from real estate. But if you've decided to invest in rental properties, you might be feeling a bit overwhelmed. How are you going to manage to deal with tenants, contracts, and accounting?
You could hire a property manager to take care of nearly everything for you. But this can mean big fees — usually around 10% of the monthly rent. Or you can manage the properties yourself. But if you go that route, there is a lot to handle.
Landlords are in charge of screening potential tenants, providing them with contracts, collecting the rent, doing the maintenance work, handling the accounting, and everything else that goes into managing a property. Luckily for us, there are high-tech options that can handle most items on landlords' to-do lists. Buildium is one of them. They offer extensive landlord features for leasing, operations, accounting, and even taxes.
What is Buildium?
Buildium is a cloud-based software company founded in Massachusetts in 2004 by Michael Monteiro and Dimitris Georgakopoulos. Michael and Dimitris were landlords themselves and saw the need for an app that would make property management "simpler and easier to control."
But the app does more than just track what needs to be repaired on a day-to-day basis. Buildium manages the entire billing process, from sending reminders to renters to automatically pay property managers' rent. It also provides services to help list vacant properties, collect rental applications, screen would-be tenants, and help with maintenance management.
Buildium features
| Feature | Details |
| --- | --- |
| Price | $50.00 - $13.250/month |
| Invoicing | ✅ |
| Estimates | ✅ |
| Bank reconciliation | ✅ |
| Access | Web Based, iPhone App, Android App |
| Expense tracking | ✅ |
| Payroll | ❌ |
| Inventory management | ❌ |
| Client portal | ✅ |
| Contact management | ✅ |
| Bill pay | ✅ |
| Point of sale | ❌ |
| Third party integration | ❌ |
| Currency support | Multiple |
| Two-factor auth. | ❌ |
| Import QFX, QIF Files | ❌ |
| Customer service | Phone: 9:00 a.m. - 8:00 p.m. ET; Email |
How Buildium Works
Buildium offers several features to streamline the property management process every step of the way.
Leasing
Your use of the app can begin with the leasing process. Buildium handles listing the rental property, including syndication to Zillow, Trulia, Facebook Marketplace, Craigslist, and Apartments.com. Then you can use the service to take applications and screen tenants. The app will facilitate the e-signing of the lease, as well. Buildium can even help you build your own website if you don't yet have one.
Screening is an often overlooked but very important process for landlords to protect their properties and income. The Buildium screener gives access to credit, criminal, and eviction histories, so you know if an applicant is someone you really want to move into your property.
Operations
Buildium gives owners and residents an online portal to manage documents, maintenance requests, and payments. Owners can view financial reporting via the web or a mobile experience.
Maintenance requests are among the biggest nightmares for landlords, particularly since they usually seem to come in the form of an emergency repair needed on Thanksgiving or New Year's Eve. Buildium gives you the ability to receive maintenance requests, generate work orders, and send requests directly to vendors from the owner dashboard.
Accounting
If you own rental properties, you are a business owner. Part of owning a business is bookkeeping, accounting, and taxes. Buildium has that covered, as well. The software handles property- and company-level accounting and financial reporting takes care of rent payments and bills, and allows you to e-file 1099s for vendor payments.
When tenants pay online via the renter portal, the payments are directly deposited from the renter's preferred payment method. Payments automatically flow into the general ledger, where they are automatically recorded for accounting. Buildium comes with about 50 different reports useful for property owners and investors.
Buildium pricing
Buildium pricing is on a sliding scale based on the number of units you manage. There are also three pricing levels: Essential, Growth, and Premium.
Essential
The lowest pricing level starts at $50 per month for up to 20 units. Many services are additional charges on an á la carte basis. With an Essential subscription, electronic fund transfer (EFT) payments cost $1, and credit card transactions charge 2.95%. There is a $99 setup fee per business bank account you use to receive payments. Property inspections start at $40 a month and a $99 set-up fee, while electronic leases cost $5 each. Basic tenant screening costs $15.
The monthly price varies by how many units you need to manage. For 21–40 units, Essential costs $65 per month, and the monthly fee continues to rise to a maximum of $235 for 141–150 units. You can't manage more than 150 properties with the Essential subscription.
Growth
Growth includes free ETF payments and free bank account setups for up to five accounts. Outgoing payments still cost 50 cents each, and credit cards remain at 2.95% for processing. But lease documents are free. Basic and premium screening are also available. You also get live phone support and can pay to get priority support for an extra $150 a month. You can also get insight into your residents with performance analytics and insight, while property inspections are included. The Growth plan starts at $160 for up to 50 units and $210 per month for up to 100 units. The price slowly goes up from there for a maximum of 5,000 units at $5,400 a month.
Premium
The Premium subscription has all of the perks of the Growth stage but includes even more features. You'll still have to pay for outgoing payments and credit card processing, but you'll get additional analytics and insights into your business. There is also an Open API to access all of your data outside the platform- a feature not available in the other subscription levels. The Premium level includes priority phone support. You can also qualify for Buildium rewards. You can get 15% off your annual subscription if 30% of your units pay with a credit card over $100, and 30% purchase renters insurance through your Residence Center. Premium only available as an annual subscription and starts at $4,698 a year for 150 units and goes up to $159,000 a year for 5,000 units.
Additional Services
Buildium offers additional services for additional fees. Renters insurance is available for $12 per tenant per month. You can have Buildium print and mail checks for a $30 setup fee and then 80 cents per check. 1099 filing costs $3 per form plus $25 per batch. Buildium mails documents for 80 cents for one page, plus 15 cents for each additional page.
While Buildium comes with many features, the cost doesn't stop at the monthly subscription. The platform nickel-and-dimes you with setup fees and usage fees for various services. This makes Buildium look less attractive to smaller operations.
Summary
There's a lot to like about Buildium. It's a great software package for landlords looking to manage their entire investment property management experience online. The end-to-end features to manage tenant screening, leasing, documents, payments, maintenance, accounting, and taxes really do bring everything you need to run your property under one roof. And you can access it all online from your computer or smartphone.
The only big drawback that we can see with Buildium is the pricing. The cost is a drop in the bucket for larger property managers, but for small landlords, it may feel as if you're getting hit with many additional setup and service fees.
Landlords with only a few properties might be better off using QuickBooks, the accounting software's gold standard for small business owners. We also like Shoeboxed for managing paperwork and receipts.
However, Buildium offers a free trial, so we'd recommend taking Buildium for a spin and seeing if it's worth it for your own needs.
Overall, Buildium is a winner but go into it with eyes wide open on pricing.