 Under these circumstances, does it still make sense to consider buying an investment property? There are a few reasons you may want to consider getting into the market now.
If you're mainly focused on income generation, you'll notice that the Year 1 returns won't seem as enticing as they once did. However, two major elements are important to keep in mind: rent growth and depreciation. First, with the current supply/demand imbalance in the housing market, more and more would-be homebuyers are continuing to rent for longer. This is causing consistent rent growth. This benefits long-term holders of rental properties. Also, when comparing returns to alternative cash-generating investments like Treasuries- note that due to depreciation and interest payments, income from a rental property can be close to – or entirely tax-free.
Finding a middle ground
With today's interest rates, it might be beneficial to use less debt and make a larger down payment.
That means investors need to find a middle ground between the highest cash flow and the lowest down payment, according to Plotify, a fintech company with expertise in technology, finance and property investing.
For example, say your investment property costs $200,000 with a monthly rent of $1,500, which works out to $18,000 annually (a gross yield of 9%). If your expenses eat up 50% of your profits, that leaves a net operating income (NOI) of $9,000.
A 30-year, fixed-rate mortgage of $100,000—a loan-to-value of 50%—with an 8% interest payment means you'd be paying $8,805 in interest annually. When you subtract that from your net operating income, there isn't much left over: just $195.
However, there are financing strategies that could help mitigate the punitive impact of high mortgage rates, such as using a more moderate amount of leverage to make an investment. For example, a slightly higher down payment would boost your return.
That's where a second opinion could help. For example, Plotify's experts can help you analyze potential financing strategies and select the one that makes the most sense for your goals. The company has several partnerships with lenders that make it easy to get updated pricing, fast.
But there may be other reasons to consider investing, too. Here are a few considerations if you're wondering whether it makes sense to buy a rental property in today's challenging market.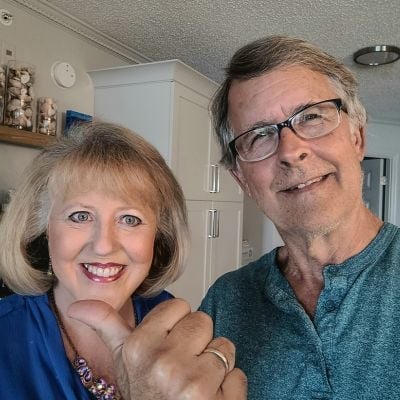 Buy cash and refinance
If buying with cash is an option, it can be beneficial to bypass high interest rates and begin building equity (and appreciation) now with the view to refinance when rates normalize.
Purchasing with less debt
Some investors with a primary focus on current income have been purchasing rental properties with low loan-to-value (LTV) loans to mitigate the impact of high mortgage rates. This requires doing the math to see what would happen to your cash flow in different loan-to-value situations, according to Plotify.
Using the previous example, an interest-only loan with a 30% LTV (which translates to a down payment of $140,000) would result in a going-in return of $4,200 annually. A 30-year, fixed-rate mortgage with a 30% LTV would see a return of $3,717.
Stop overpaying for home insurance
Home insurance is an essential expense – one that can often be pricey. You can lower your monthly recurring expenses by finding a more economical alternative for home insurance.
SmartFinancial can help you do just that. SmartFinancial's online marketplace of vetted home insurance providers allows you to quickly shop around for rates from the country's top insurance companies, and ensure you're paying the lowest price possible for your home insurance.
Explore better rates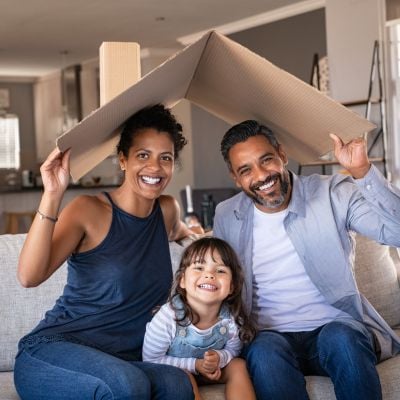 Building equity over time
Even though current income may be lower with today's rates, some investors are more interested in parking money in a property to earn equity over time. This equity accumulation occurs in two key ways: through Home Price Appreciation (HPA) and by paying down the principal of the mortgage with rental income.
Home Price Appreciation (HPA): On average, homes have appreciated 4.9% (Source) over the past 40 years. Assuming an HPA of 4.9%, the property value would reach ~$254k in five years, increasing steadily through the 30-year term. Theoretically, it would be worth more than ~$840k at the end of 30 years. This also opens up opportunities to unlock equity and refinance if rates go down in the future.
Paying Down Mortgage Principal: Concurrently, rent can be used to pay down principal and interest on a traditional mortgage. But by paying off the principal—you'd own 100% of the property. This strategy incrementally builds your equity stake in the property, independent of its market value appreciation.
While you may have to accept less current income within the second option, this could be a strategy for those who see real estate as a long-term wealth-building tool and/or a way to pass on generational wealth.
Gaining exposure to appreciation
In the same vein, some investors are more focused on gaining exposure to the potential appreciation of a particular market. In this case, it may still make sense to use a moderate amount of leverage to make the investment – as long as you stay cash flow positive, according to Plotify. With the tailwinds of positive long-term appreciation, rent growth and a potential normalization of interest rates in the coming years, the best investment in housing is typically the earliest.
Finding the right financing strategy
Even with today's high mortgage rates, there are several investment scenarios where using a mortgage still makes sense. However, deciding on the right combination of mortgage type (interest-only or amortizing), loan-to-value, pre-payment penalties, rate buy-downs, points, origination fees and personal guarantee/non-recourse can be hard to sort through for investors.
Plotify experts can help you find an optimal loan that works for you, without having to manage multiple mortgage brokers. With the benefits associated with depreciation and interest-write-offs, Plotify can make tax preparation easier by providing you with a year-end tax document to share with your accountant.
For those with the long view in mind, there are several reasons to get in the game sooner rather than later—especially if you find the right investment property in the right area—even in today's interest rate environment.
Sponsored
Follow These Steps if you Want to Retire Early
Secure your financial future with a tailored plan to maximize investments, navigate taxes, and retire comfortably.
Zoe Financial is an online platform that can match you with a network of vetted fiduciary advisors who are evaluated based on their credentials, education, experience, and pricing. The best part? - there is no fee to find an advisor.