Accessible investing in a stable asset
Farmland has historically been a safe haven investment — it typically generates returns that outperform the Consumer Price Index, and tends to retain or even gain value when the stock market is shaky.
The asset class represents a $2.7 trillion market traditionally restricted to investors (or companies) with millions of dollars to put into operations. By investing in farmland with creative capital, FarmTogether makes this asset class more accessible to investors.
With the market volatility we've seen over the past two years — whose effects we expect to feel for about a decade to come — investors are looking for ways to diversify and hedge their portfolios against inflation, corrections and recessions. Because it's not tied to the stock market, Farmland could be your way to do that.
Farmland is a commodity-producing asset strongly correlated to the Consumer Price Index, rather than the stock market. Through FarmTogether, you can [make a direct investment in farmland], not securities, that's likely to be protected from market volatility.
Plus, you get to benefit from the profits in this sector without putting your hands in the dirt!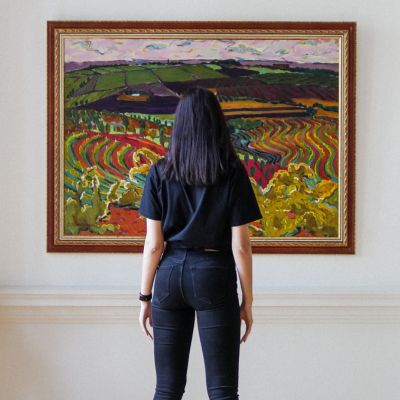 Contemporary art has outperformed the S&P 500 by 131% for the past 26 years. Join the exclusive platform to invest in million-dollar works by artists like Banksy, Basquiat, and more. Get started today and diversify your portfolio with art.
Learn More
What is the sustainable farmland fund?
The Sustainable Farmland Fund is FarmTogether's new fund that gives investors access to Leading Harvest certified sustainable farmland. Agricultural ETFs can work for investors seeking exposure to the short-term price action in agricultural commodities, primarily row crop and livestock prices.
The FarmTogether Sustainable Farmland Fund, on the other hand, offers investors long-term exposure to both row crops and permanent crops … as well as exposure to the real property itself," said David Chan, FarmTogether COO in an email to MoneyWise.
"The Fund will also provide investors with passive income from both net operating income (crop sales) and rental income, whereas ETFs do not have this advantage."
The Sustainable Farmland Fund invests in farmland properties and operations around the U.S., featuring crops including tree nuts, citrus and apples. It concentrates on sustainable farmland in California, Washington, Oregon, the upper Midwest, and a small portion in Arizona and Oklahoma.
The Leading Harvest Certification uses third-party audits to measure outcomes-based evidence and verify land and farming practices as sustainable. All of FarmTogether's farmland assets under management are Leading Harvest certified. How it works
FarmTogether's Sustainable Farmland Fund is separate from its crowdfunding product, which lets you choose which operations to invest in. Instead, the Fund invests in a pool of diversified, pre-selected properties, and you can simply choose to invest in the Fund.
That makes this a [hands-off investment] for anyone who wants to benefit from the performance of farmland all over the country.
The Fund is available to accredited investors with a minimum investment of $100,000 and a minimum hold period of two years.
To get started, sign up for FarmTogether with your name and email address.
You'll be able to choose which products you want to invest with, including crowdfunded assets and the Sustainable Farmland Fund. FarmTogether also helps facilitate sole ownership if you have at least $3 million to invest, or a 1031 exchange for another investment or property worth at least $1 million.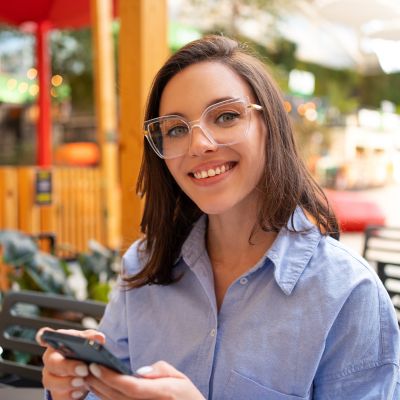 Acorns rounds your everyday purchases to the nearest dollar and invests your spare change. That means any spare change from your daily spending – gas, coffee or groceries – will go towards building your wealth. Get up to $20 when you sign up with this special link.
Get Started
Diversify your portfolio with farmland
Hedging your investment portfolio from inevitable volatility starts with smart diversification. You can take that much further than buying stocks across multiple sectors — go beyond the stock market for real protection against its unexpected shifts.
"Historically, farmland has performed remarkably well as an asset class, no matter the economic environment; total returns have averaged ~11% over the last three decades. This strong, long-term upside is largely driven by farmland's built-in scarcity component," said Chan
Sign up with FarmTogether today to get started adding this tried-and-true asset class to your investment plan.
Sponsored
Meet Your Retirement Goals Effortlessly
The road to retirement may seem long, but with WiserAdvisor, you can find a trusted partner to guide you every step of the way
WiserAdvisor matches you with vetted financial advisors that offer personalized advice to help you to make the right choices, invest wisely, and secure the retirement you've always dreamed of. Start planning early, and get your retirement mapped out today.