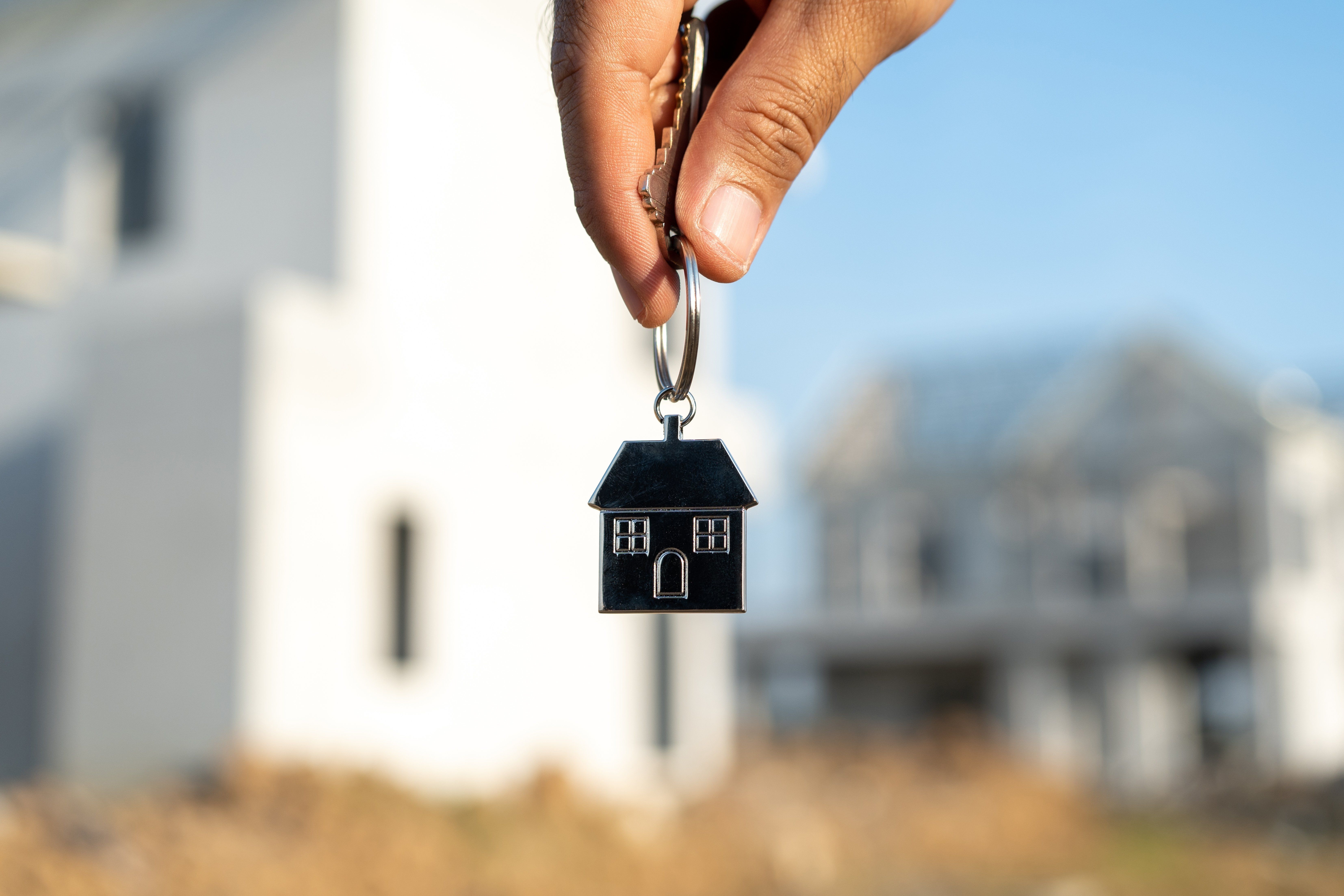 Doorvest review: Hassle-free real estate income for a fee
GBJSTOCK / Shutterstock
We adhere to strict standards of editorial integrity to help you make decisions with confidence. Please be aware that some (or all) products and services linked in this article are from our sponsors.
We adhere to strict standards of editorial integrity to help you make decisions with confidence. Please be aware that some (or all) products and services linked in this article are from our sponsors.
Pros and cons
Pros
Hands-off approach to real estate
Doorvest finds and renovates the rental for you
One-year renovation guarantee
12-month rental income guarantee
No fees for placing tenants
Doorvest finds and vets tenants on your behalf
Cons
Requires a 20% down payment
Doorvest makes money on the property sale
Doorvest charges a 10% management fee which may be higher than other management services
Limited to just six markets in the U.S
Real estate is less liquid than other types of investments
Other costs are associated with buying a property, such as insurance, mortgage payments, taxes, and more
What is Doorvest?
Doorvest was started in San Francisco by friends Andrew Luong and Justin Kasad. Their journey began in 2014 when the two turned to real estate to generate passive income and build wealth in the long term. They built a portfolio of more than a dozen homes within five years. Then, with a mission to advance financial security for everyone, they built a platform to help people build up their wealth.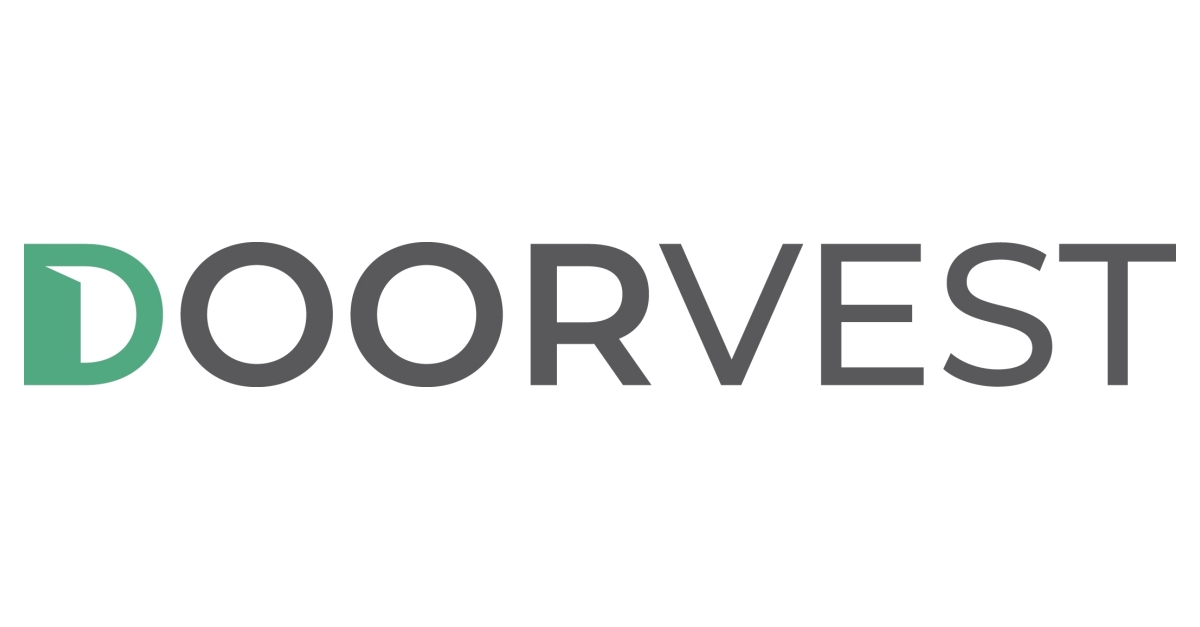 Doorvest launched in 2018, providing an all-in-one solution for real estate investors. The team started with the Houston, Texas area and has since expanded to other cities across the U.S. Doorvest has more than $20 million in assets under management and raised $92.5 million in funding.
What does it offer?
Doorvest allows investors to buy residential properties in select areas around the country. It only operates in a few places at this time but plans to continue expanding. Although the platform caters to the individual needs of its investors, it generally works with three-bedroom, two-bath homes with a two-car garage built after 1970. The company says that their data shows that these types of homes have historically appreciated the most.
Doorvest differs from other real estate platforms in that you can purchase a single-family rental home directly through their website with a 20% down payment. The company has a buy, renovate and rent model. They handle everything for you as they purchase and renovate the home, so it's ready for a long-term tenant. Doorvest's features include:
Investor portal
The Investor Portal is at the heart of Doorvest's offering. Here investors get a comprehensive breakdown of their monthly cash flow from their rentals. They can see all past and current activity on their property and portfolio value. The Investor Portal allows investors to access legal documents and reports, such as expenses, net rent, etc.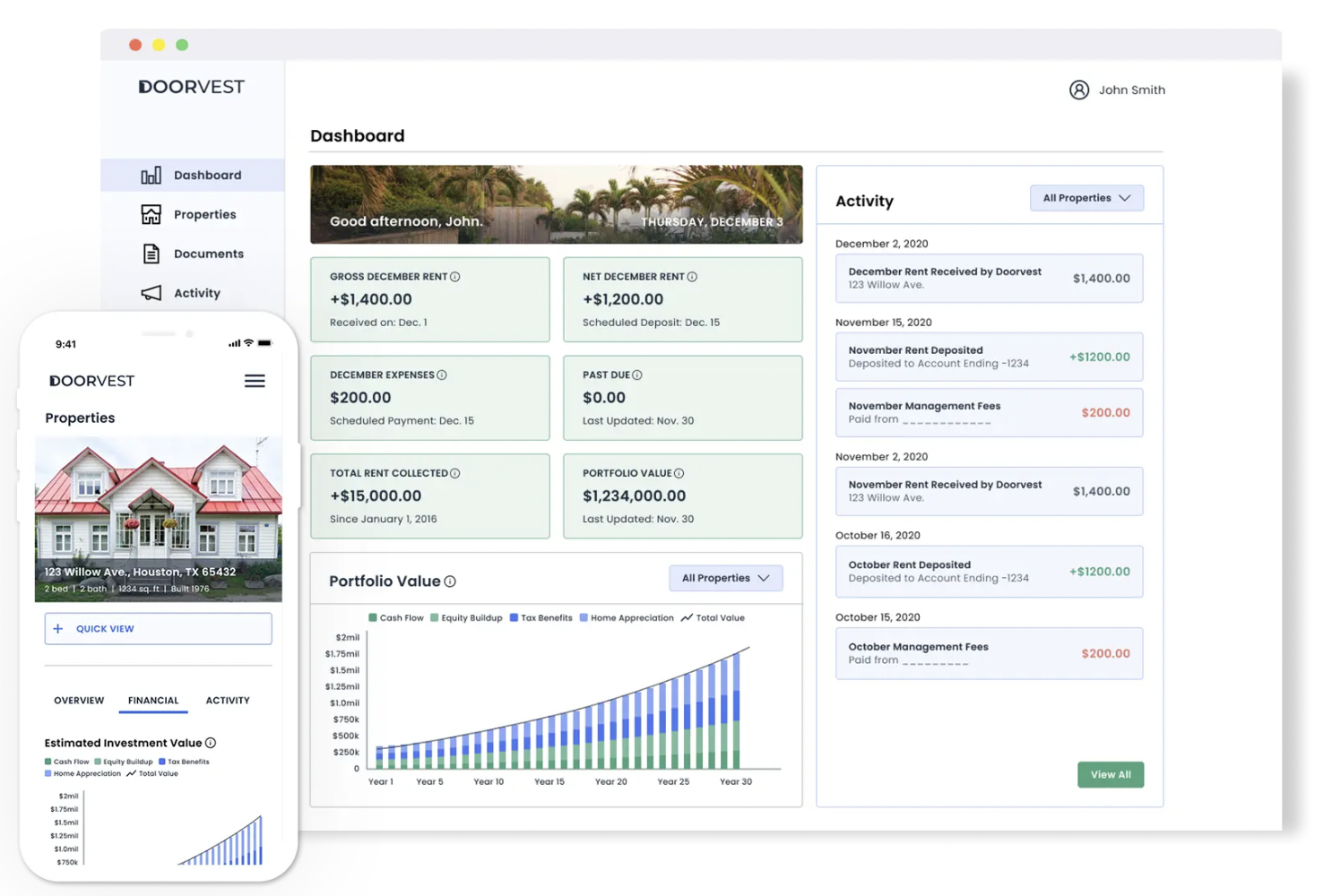 Limited geographic availability
At the time of writing, Doorvest is only in six markets – Columbus, Atlanta, Oklahoma City, San Antonio, Dallas, and Houston. The company says it plans to expand outside those markets but doesn't have a time frame or mention which market it intends to expand to next.
You don't have to live in one of those cities to buy a rental property through Doorvest. But this will limit investors who are interested in buying houses in other areas of the country.
Tenant guarantee
The platform has several guarantees, including guaranteeing that you'll get rental income during your first year. Doorvest never charges resident placement fees, so you're only charged a management fee when you have a tenant.
The company promises to renovate the property to be ready for your new tenant. They'll even cover any renovation costs incurred during the first year up to $25,000. There are some repairs they won't cover, however, such as electrical issues.
What are the fees and limits?
Doorvest charges a 10% property management fee to use their service. In other words, they get a cut for finding and vetting tenants, collecting rent, renovating the property, and other management duties.
You also can't negotiate the price of the home you buy through Doorvest, and you must commit to a one-year management contract. After one year, the agreement will renew annually unless cancelled. After the first year, you can sell the property (including back to Doorvest), but you'll need to stay invested for at least 12 months.
While you don't have to be an accredited investor to invest with Doorvest, you need enough money for a down payment. The amount required will vary by property. While there is no minimum investment amount, the company notes on its site that most homes cost an average of $225,00 with a down payment of $45,000.
Other costs are associated with purchasing a home, such as taking out a mortgage, property tax, home insurance, repairs and maintenance, closing costs, and ongoing interest on your loan.
What is the investing process?
Doorvest says it helps investors with no prior real estate experience buy a single-family rental home. The entire process takes around four months.
First, you answer a few questions about yourself and the kind of home you want to buy. You must sign up for an account and review a few slides to ensure you understand the downpayment requirements. You can then indicate the type of home and price range you are looking for, such as the number of bedrooms and square feet.
Then you'll be asked about your investment approach and what type of property you want. For example, you might want a balanced approach between cash flow and appreciation, to focus on the appreciation of the home, or to have a higher yield and cash flow.
Before you start reviewing possible homes, you have to make a $100 fully-refundable deposit, which Doorvest says is to ensure you'recommitted to buying a home. Doorvest will then put you on a waitlist for about three to four weeks and start sourcing homes that fit your ideal investment.
Once you find the home you want to buy, you can reserve it. Doorvest will buy the home, renovate it, and place a long-term tenant.
After that, you will work with Doorvest's Transactions Team to close the home at fair market value. Once the deal is closed, the house is yours, and it will start generating cash flow. Doorvest will cover the management of the home for a 10% fee, and you'll be able to access all relevant documents via the Investor Portal.
How do I contact Doorvest?
You can reach out to Doorvest online through their chatbot or email (hello@doorvest.com). They do not have a telephone number, but you can also reach out to them via their Facebook, Twitter, and Instagram social media accounts.
Is Doorvest legit?
Yes, Doorvest is a legitimate company that launched in 2018. With headquarters in San Francisco, the company has raised $92.5 million in funding from venture capital investors. It currently manages $20 million in real estate for its clients.
However, it's important to note that Doorvest is a newer company, so there is not a lot of data on the long-term returns of homes bought through them.
There is also risk involved with any investment, including investing in real estate. There is no guarantee that you will get a return on your investment or will continue to receive payments from tenants past the first year.
In addition, buying a home through Doorvest locks you into a one-year contract with them. It's a less flexible process and costs more than if you had purchased the property yourself. Doorvest offers a passive and easy way to earn rental income, and you pay a premium for that service.
Read more: Which passive investment strategy is right For you?
Best alternatives
If you want to invest in real estate but aren't sure if Doorvest is for you, a few other companies offer similar services.
Roofstock
Roofstock has been around since 2015 and allows investors to buy and sell single-family rental properties across the country for a fraction of the price of a real estate agent. Roofstock charges 0.5% or $500, whichever is higher, when you purchase a property on its platform. They also offer rental property management, but it's an option rather than mandatory, so you can manage your properties in person if you prefer.
Read more: Roofstock review – Invest in single-family rental properties
Arrived Homes
With Arrived Homes, you can invest in residential real estate for only $100. It's a crowdfunding real estate company where you can buy shares of rental properties. It's open to non-accredited investors and is a good option for investors who want exposure to single-family rental homes but can't afford the down payment and want to invest in real estate with little money.
Read more: Arrived Homes review: We tested it out
The bottom line
Doorvest offers investors a passive way to make money from real estate. For investors who want to buy a rental property but don't want to be bothered by the effort it takes to find and renovate a home and then vet tenants and do ongoing maintenance, Doorvest could be a practical option. This is especially true if you don't mind paying the extra fee and are okay with being locked into a management contract for a year.
For investors who want a more hands-on approach to real estate investing, it might make sense to look at other options without a management contract, such as Roofstock. And for those who can't afford the hefty upfront costs of real estate but still want exposure to the market, an alternative like Arrived Homes could be worth considering.
Further reading: