What is automated investing?
As the name implies, automated investing is a method of investing automatically. In practice, that means your employer, bank, or investment company (or a combination) sends money to your investment accounts on a regular schedule.
Automated investing allows you to build a portfolio over time. While the stock market may go up or down in any given year, it tends to offer a return of around 10% per year, according to historical averages. There's never any guarantee of what the future will bring. But investing in U.S. stocks generally works out well for the typical long-term investor.
One of the most common automated investing methods is an employer-sponsored 401(k) plan. Still, there are many more ways to invest without doing any work beyond the initial setup. When you understand how automated investing works, you're in the best position to make intelligent investment decisions.
More: Should you invest in a 401(k)?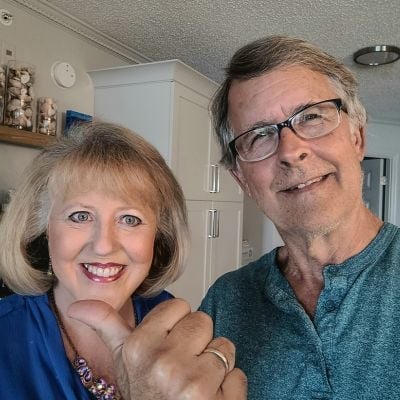 How automated investing works
With automated investing, your money follows a rule or series of rules that sends a portion of your paycheck or savings into your investment account, where it is then automatically invested. To better understand the process of automated investing, it may be helpful to work backward from your target investments to your income.
First, you should focus on picking the best investment portfolio. You could do this with your own investment knowledge, with the help of a financial advisor, or using an automated robo-advisor. Each has unique pros and cons to consider, including varying costs and support.
Once your investment portfolio is set, you can automate sending funds. That often relies on sending a portion of your paycheck to your investment account directly, with an automatic transfer from your bank, or with an automatic transfer set up through your investment account. It doesn't matter how the money gets there, because it ultimately comes from your paycheck. What matters most is that it gets there at all, through safely and automatically funding your investment account over time.
Best ways to automate your investments
It's essential to have an investment account that knows what to do when cash shows up. That way, it doesn't sit idle until you choose a new investment. Here are some of the most popular options to know about:
Employer-sponsored retirement accounts: A 401(k), 403(b), or 457 account is a tax-advantaged retirement account that comes from your employer. A percentage of your paycheck is typically deducted automatically and sent to your investment account. Ideally, your employer matches contributions as well.
Dividend reinvestment plans: This is sometimes abbreviated as a **DRIP** for Dividend ReInvestment Plan. Most brokerage accounts allow you to turn on automatic dividend reinvestments, where your dividends are used to purchase additional shares.
Split direct deposit: Depending on your employer, you may have the option to split your direct deposit between multiple accounts. For example, you could send enough money to your IRA or Roth IRA every payday to automatically reach the maximum allowed contribution annually.
Recurring transfer: You can set a recurring transfer on varying schedules using your bank account or investment account. Depending on your brokerage, that could include daily, weekly, biweekly, monthly, and other recurring schedules. Just be careful not to accidentally overdraft your linked account with a scheduled transfer.
Round-ups: Certain micro-investing apps like Acorns and Stash can round up all of your daily purchases and invest the spare change once you reach a certain balance threshold.
Robo advisors: There are many types of robo-advisors available, including ones with access to human financial advisors to help you with investment selections. Once set up, your robo-advisor account will automatically allocate any new investments to your selected portfolio.
More: 5 ways robo advisors are chaning the investment industry
Trade your favorite stocks any time
Investing doesn't have to be hard. Robinhood is the only place you can trade stocks, options and ETFs 24 hours a day, 5 days a week, all still commission-free. Start building your portfolio with as little as $1.
Get Started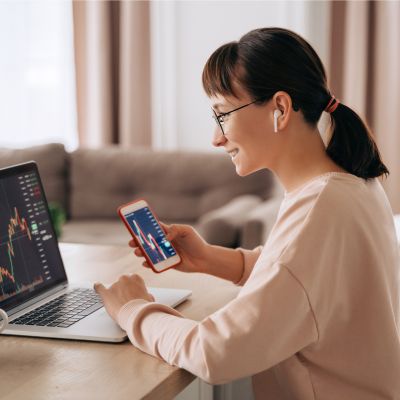 Steps to automate your investments
When you're ready to set up your own automatic investment plan, follow these general steps to get started:
Create an investment account: Step one is picking the right brokerage and accounts for your investment goals and background. Brokerages offer different services, fees, and automation tools, so it's worth doing a little research to pick the best account for your needs.
Choose your assets: Next, you'll need to decide on an investment strategy. In the past, mutual funds (especially target date funds) were the most popular assets to choose if you wanted to make sure that every cent of your recurring contribution was immediately invested. However, today many stock brokers support fractional share investing which means that you may be able to invest as little as $1 in stocks and ETFs too, regardless of their share price.
Link your funding method: Now, it's time to connect your funding method. You might decide on a split direct deposit or linking your bank account to send an electronic funds transfer. Choose what makes the most sense for your financial accounts.
Set your funding schedule: The schedule you choose to invest is unique to your needs. Savvy investors often make an automatic investment every payday. For example, you may want to make a small cryptocurrency purchase weekly and a big retirement contribution every other week. Mix and match until you're on track for your financial objectives.
Monitor progress and make adjustments
Now, your investments are automated. Congrats!
For most people, it's best to avoid the temptation of looking at your investment accounts every day. But you should also not simply forget about them. Check in regularly to ensure your automatic investments still fit with your goals. Make adjustments as needed to keep your portfolio working for you.
Many robo-advisors include features like automatic rebalancing and automated tax-loss harvesting. With these in place, you have even less to worry about when managing your investments.
Bottom line
Automated investments come with many benefits. In addition to putting away money for the future without thinking about it, you're also taking advantage of dollar-cost averaging — investing steadily over time despite the ups and downs of the markets.
If you have no interest in active trading or "stock picking," choosing to automate your investments is probably the right strategy for your personality. It's a "set it and forget it" method of ensuring that you're consistently make progress towards your long-term investing goals.
More: Best investment strategies (and how to choose the right one for you)
Sponsored
Follow These Steps if you Want to Retire Early
Secure your financial future with a tailored plan to maximize investments, navigate taxes, and retire comfortably.
Zoe Financial is an online platform that can match you with a network of vetted fiduciary advisors who are evaluated based on their credentials, education, experience, and pricing. The best part? - there is no fee to find an advisor.