Sustainable investing
The word "sustainable" is often used when discussing the environment and energy resources. Here's a look at what sustainable means for your portfolio.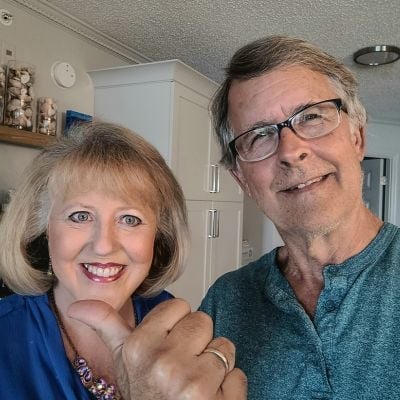 What is sustainable investing?
Sustainable investing is a strategy where investments are concentrated in companies with sustainable business practices. While the environment is a part of sustainable investing, there is more to it than recycling and cutting climate change-inducing emissions.
A popular term that encompasses sustainable investing is ESG, an acronym for "environmental, social and governance." Companies that employ an ESG focus look at sustainability from all sides, including the environment, diversity and inclusion, positive social impact, and strong corporate governance practices.
Guidelines for evaluating potential ESG investments
Environmental: Environmental sustainability is something many of us are familiar with. Companies with strong environmental policies may reduce and eliminate various types of waste while reducing their reliance on nonrenewable energy sources.
Social: Businesses making good efforts here are working to bring about gender and racial equality in their workplace and for their customers and communities. Many socially responsible companies take it a step further by getting involved in communities, encouraging volunteerism among workers, and donating to important social causes.
Governance: Corporate governance looks at how the company is led and managed behind the scenes. Strong corporate governance policies dictate how the board and executives work together, what company leaders are paid and how company finances are overseen and audited, among other things.
When you understand how these corporate functions come together, it's no surprise to find out that companies with strong ESG policies often outperform their peers. A Morgan Stanley study in 2019 found that ESG funds perform similarly well to other funds and are exposed to less risk. Other studies have found that ESG investments may perform better than a typical portfolio with no sustainability considerations.
The word "sustainable" means an ability to exist continually. Companies focused on long-term factors may be on to something when it comes to long-term financial performance.
Rather than trying to find individual companies to invest in, you can buy a fund and have someone else choose sustainable or ESG investments for you.
Sustainable investment funds
Due to their popularity, there is a growing number of sustainable investment funds. When you have a brokerage account with free ETF trades and a long list of supported no-load, no-transaction-fee mutual funds, you may have many options for sustainable investing. Here are several large ESG funds with more than $1 billion in assets:
Sustainable investment funds

| FUND NAME | FUND TYPE | ASSETS ($BILLION) | EXPENSE RATIO |
| --- | --- | --- | --- |
| iShares ESG Aware MSCI USA | ETF | 12.7 | 0.15% |
| TIAA-CREF Social Choice Equity Fund | Mutual Fund | 6.0 | 0.15% |
| iShares ESG Aware MSCI EM | ETF | 5.5 | 0.25% |
| iShares ESG Aware MSCI EAFE | ETF | 3.7 | 0.20% |
| Xtrackers MSCI USA ESG Leaders Equity | ETF | 2.7 | 0.10% |
| iShares ESG MSCI USA Leaders | ETF | 2.7 | 0.10% |
| Vanguard ESG U.S. Stock | ETF | 2.6 | 0.10% |
| iShares MSCI USA ESG Select | ETF | 1.8 | 0.25% |
| Neuberger Berman Sustainable Equity Fund | Mutual Fund | 1.7 | 0.99% |
| Vanguard ESG International Stock | ETF | 1.3 | 0.11% |
This list does not constitute a recommendation.Data current as of Dec. 8, 2020.
More: Leading robo advisors for socially-responsible investing
Trade your favorite stocks any time
Investing doesn't have to be hard. Robinhood is the only place you can trade stocks, options and ETFs 24 hours a day, 5 days a week, all still commission-free. Start building your portfolio with as little as $1.
Get Started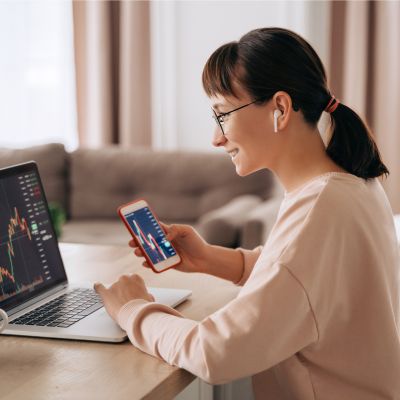 Ethical investing
There's lots of overlap between sustainable and ethical investing. But they are not the same thing. In this section, we dive deeper into ethical investing and how it may fit into your portfolio plans.
What is ethical investing?
While ESG investing definitions are widely accepted, ethical investing is far more personal. Ethical investing is an investment strategy where you choose stocks and funds based on your own personal values.
When choosing ethical investments, investors take into account religious, cultural, moral, and social beliefs. That could mean avoiding specific investment categories such as alcohol, gambling, or firearms. It could also mean picking specific stocks or funds focused on certain issues like green energy or companies that have taken a position on a certain social issue.
Because you choose your own ethics, your ethical portfolio is unique compared to anyone else's. Weapons manufacturers for example may be unethical to one investor or completely ethical to another. That means you may have to do more research to find the right ethical investments for your goals.
Types of ethical investment
Here are several examples of the types of ethical investments you can find:
Single stocks: One method to have granular control over your ethical investment portfolio is picking single stocks. Unlike broad index funds or mutual funds, single stock investments give you ultimate control over your funds.
SRI Funds: This is a category of mutual funds and ETFs that avoid commonly undesirable industries while focusing heavily on investments that align with the fund's specific requirements.
ESG Funds: As we discussed above, ESG investing has a big overlap with ethical investing. Investments in some ESG funds could meet your ethical investment goals.
Best ethical investment funds
It's up to you to evaluate your investment funds or hire a trusted financial advisor to do so for you. Here are examples of large investment funds in the SRI category:
Best ethical investment funds

| FUND NAME | FUND TYPE | ASSETS ($BILLION) | EXPENSE RATIO |
| --- | --- | --- | --- |
| Vanguard FTSE Social Index Fund Admiral Shares | Mutual Fund | 10.1 | 0.14% |
| Calvert US Large Cap Core Responsible Index Fund | Mutual Fund | 3.3 | 0.30% |
This list does not constitute a recommendation.Data current as of Dec. 8, 2020.
Ethical investment screening
To find ethical investments, you may want to use online stock screeners alongside annual reports. Basic screeners can help you sort through funds using common investment metrics. But to screen for ethical investments, you may need to use a more advanced stock screener or fund screener.
More: How to use advanced stock screeners
What is impact investing?
Impact investing also overlaps with SRI and ethical investing. But it has its own unique twist. With impact investing, investors put their dollars into investments that will actively help in an area they care about. That makes impact investing most common for investors with a high net worth.
For example, an investor who can put $100,000 into a high-risk venture may invest in a startup working to build sustainable water infrastructure in Africa. Or they could make an angel investment that kick starts a new project around clean energy. Or to expand internet access for low-income youth.
The Gates Foundation, run by Bill and Melinda Gates and Warren Buffett, is an example of an impact investing organization. While most of us don't have the billions that Gates has to completely eradicate a disease, that doesn't mean we can't make a difference. If you're interested in impact investing, look for companies and funds that are making a difference in areas you care about.
Feel good about where you invest
There's no rule that says you can't feel good about investment and make money at the same time.
If you want to invest in companies that focus on things like the environment and social justice, look into sustainable investing. If you have specific industries you don't want to support, then ethical investing might be for you. Or if you want to help make a difference in specific areas, look into impact investing.
When following sustainable, ethical, or impact investing strategies, you can put your dollars to work in a cause you care about while hopefully adding to your investment profits.
Sponsored
Follow These Steps if you Want to Retire Early
Secure your financial future with a tailored plan to maximize investments, navigate taxes, and retire comfortably.
Zoe Financial is an online platform that can match you with a network of vetted fiduciary advisors who are evaluated based on their credentials, education, experience, and pricing. The best part? - there is no fee to find an advisor.