What is a franchise?
Investopedia defines a franchise as follows:
"A franchises a type of license that a party (franchisee) acquires to allow them to have access to a business's (franchisor) proprietary knowledge, processes and trademarks in order to allow the party to sell a product or provide a service under the business's name. In exchange for gaining the franchise, the franchisee usually pays the franchise or an initial start-up and annual licensing fees."
Basically, a franchise is a way to buy the benefits of an established business. You're actually creating a new business from the ground up, but you're doing it within the framework of an already successful business model.
Common franchise examples include fast-food restaurants, like McDonald's and Wendy's, real estate companies, like RE/MAX, and haircutting salons, like Great Clips. Even though some of these franchisors are corporate giants, their businesses are full of independently owned shops and outlets in hundreds or thousands of locations.
Franchises come in all shapes and sizes; they're not actually standard. For example, with some franchises, you're just purchasing participation, logos, advertising, and perhaps leasehold of certain types of equipment. With others you're buying the entire package, including the real estate and all the equipment.
There are ongoing benefits as well. A big one is marketing, including advertising. This is one of the primary reasons for buying into a franchise rather than building a business from the ground up. You're able to take advantage of the franchisor's image and marketing reach, and even benefiting from local advertising.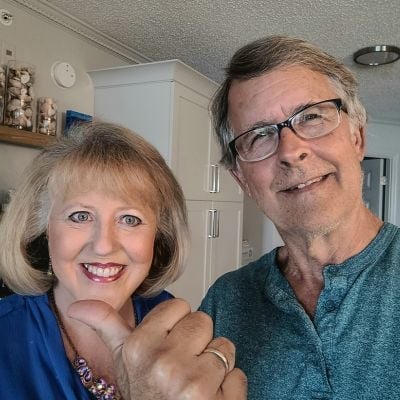 Franchises – part investment, part business venture
When you buy into a franchise, it's really a hybrid of investing and starting a business. The investing side is the upfront capital that's required to buy into the franchise. That price can be steep (see the next section). But when you buy in, you'll be responsible for managing the operation.
In a real way, buying into a franchise can become an all-encompassing economic activity. Not only are you moving a substantial chunk of capital into the business, but you're also turning it into a full-time career (many would say full-time+, particularly in the startup phase.)
How much do popular franchises cost?
Here's where we get into the investment side of franchises. You might be able to buy into some franchises for just a few thousand dollars. Those will be the ones where you're getting name recognition, organization, and some limited marketing exposure.
But better-known franchises can require millions. With franchises of that caliber, it's not uncommon for the franchisor to provide financing. But you still need to come up with a large percentage of the upfront investment from your own resources. For example, if the initial investment is $1.5 million, you may be required to come up with $500,000, and the franchisor will provide financing for $1 million.
Entrepreneur.com issued its 2021 Franchise 500 Ranking, listing the investment cost range for each of the 500 most popular franchises. Check out the list to find a franchise that interests you. But to give you an idea what the investment is, here is what it looks like for the top 10 franchises:
McDonalds, between $1 million and $2.2 million
7-Eleven, between $38,000 and $1.1 million
Dunkin Donuts, between $229,000 and $1.7 million
The UPS Store, between $178,000 and $403,000
RE/MAX LLC, between $38,000 and $225,000
Sonic Drive-In Restaurants. Between $1.1 million and $2.4 million
Great Clips, between $137,000 in $258,000
Taco Bell, between $525,000 and $2.6 million
Hardee's, between $1.4 million and $1.9 million
Jimmy John's Gourmet Sandwiches, between $330,000 and $558,000
As you can see, the initial investment in the top 10 franchises runs from a low of $38,000 to a high of $2.6 million. Even within the same franchise, there can be a wide variation from low to high investment. That likely has to do with the favorability of a particular location, as well as the cost of real estate in a specific city or neighborhood.
Stop overpaying for home insurance
Home insurance is an essential expense – one that can often be pricey. You can lower your monthly recurring expenses by finding a more economical alternative for home insurance.
SmartFinancial can help you do just that. SmartFinancial's online marketplace of vetted home insurance providers allows you to quickly shop around for rates from the country's top insurance companies, and ensure you're paying the lowest price possible for your home insurance.
Explore better rates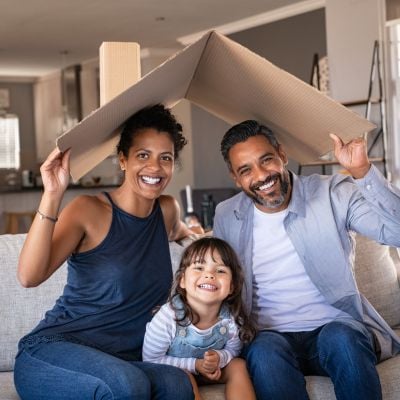 How much can you make with a franchise?
It's almost impossible to provide ballpark figures for franchise profits. There are hundreds of different franchises, with different levels of profitability, and location is always a factor.
Yet another article from Entrepreneur.com reported an average profit of $82,033 on restaurant franchises. This includes profits of over $250,000 on 7% of operations. That information is from 2013, but reliable information is scarce.
I will say from personal experience in public accounting, where I worked with clients who are franchisees for major companies like McDonald's, Wendy's, and Chick-fil-A, the franchisee profits can be well in excess of $100,000 per outlet. That may or may not be net of the franchisee's salary, if said franchisee actually participates in the management of the restaurant.
The franchisor is required to furnish the franchisee with a document known as a Franchise Disclosure Document (FDD). It spells out the specific terms of the franchise agreement, including the obligations of the franchisor and the franchisee.
The franchisor may provide information on the financial performance of the particular franchise outlet, and they must provide audited financial statements for the past three years. However, such information will not be available with an upstart operation.
Are franchises a good investment?
Franchises are a good investment if you have knowledge about a particular sector and want to create an asset that generates cash flow. However, franchise investing typically requires considerable upfront capital, which is one massive barrier to entry. Additionally, unless you have the funds and knowledge to outsource every aspect of management, you'll have to get involved.
This is why most successful franchise owners have experience in the field their fanchise is in. For example, it might be a poor idea to purchase a Taco Bell franchise if you've never had any experience in food service management.
There are exceptions, of course, but generally a franchise begins as an active investment until it becomes more passive over time. And some companies, like Chic-fil-A, are known for being incredibly hands-on and selective with the franchise partners it accepts.
Thankfully, crowdfunding platforms are making it easier to invest in franchises passively if that's your goal. For example, platforms like FranShares are launching franchise funds that only take $500 to invest in, similarly to real estate crowdfunding sites.
But for a standalone franchise you purchase yourself, a lot of work is involved. But the rewards can be pretty high, so let's dive into some of these trade-offs.
Better be ready to get your hands dirty
Many of the more well-established franchises require you to go through extensive training. They may even provide on-site personnel to help you get the business off the ground. You also have to staff the business, since they typically require that multiple positions be filled.
With some franchises, like restaurants, you may be open for business either 24 hours a day, or something like 6 AM to midnight. That will require a lot of staff. You not only have to hire and train them, but also manage them on a regular basis.
Until you're in a position to hire a full-time manager, or management staff, you'll be handling supervising, scheduling, purchasing and even workflows. And you will naturally be required to supply information to the franchisor on a continuous basis.
Franchises are NOT passive investments
If you're thinking of a franchise in terms of investment, understand it's not at all like investing in a financial portfolio. For that matter, it's not even like managing an investment property. Especially in the early going, you'll be involved in every detail of the operation. At that point, you may find yourself working 60, 70, 80 or more hours per week.
Even once you get past the launch phase, it's likely you'll still be working well beyond 40 hours per week. And even if you hire a manager to run the operation, you'll still have to be there on a regular basis, managing your manager.
Even the best-run franchises are never totally passive.
Becoming a silent franchise partner – now you're investing
One way to make a franchise more of an investment is to team up with someone who will handle the management of the operation, while you act as a silent partner putting up the upfront capital. You'll be investing in the business, and getting return on your investment (assuming it's profitable).
This can be an excellent strategy if you have the capital to invest, but lack expertise. You can partner with someone who has extensive experience in that particular business, and maybe even with that specific franchise. The manager will collect a salary, and either bonuses or a small percentage of the profits, while you collect most of the profits.
If you can work this kind of arrangement, a franchise does become more of an investment.
The ultimate investment payoff of a franchise
There's one regard in which a franchise becomes an investment, and that's if you can sell it at a substantial gain. Let's say your initial investment in a franchises $1 million. But after owning it for several years, you double both the revenues and profits. At that point, you sell the franchise outlet for $2 million, and you've doubled your initial investment.
Creating a portfolio of franchises
This is where we get back to the Tuohy family from The Blind Side. If you can invest in one successful franchise outlet and repeat the process, you can build an entire chain of profitable outlets.
While there may be certain restrictions against owning multiple outlets within the same franchise, it's likely most companies will welcome the opportunity. After all, if you have experience successfully operating one outlet, you'll have a higher percentage of success on another.
With several profitable outlets, there are two additional financial benefits:
The franchisor may recognize your success, and promote you to a corporate position with a fat salary and very generous bonuses and perks.
When you decide to give up the franchise life, you can sell your outlets for more than enough money to retire comfortably.
That of course is the "TV version" of the franchise universe. You'll have to get your feet wet with one outlet, see if it agrees with you and what the profit potential is, then go from there.
Advantages to buying a franchise
Perhaps the biggest advantage to purchasing a franchise is that you pretty much have a turnkey system in a number of cases. You are provided with set inventory, a specific way of doing things and you are "plugged in" to advertising efforts for the whole chain. When you buy a franchise you are instantly part of a recognizable brand that probably already has marketing materials, advertising and more. Other advantages of buying a franchise include:
Access to inventory: In many cases, you have access to standard inventory. You might even have access to it at discounted prices. This can provide you with the ability to offer products that people already recognize and trust. Plus, there is a quality control aspect associated with accessing ready-made inventory.
Equipment rental or purchase plan: Some franchises offer you the ability to rent the equipment you need or some of it might come with your start-up package. Other franchises offer a reasonable purchase plan so you have access to what you need. It makes the costs associated with getting the necessary trappings a little more manageable.
Hiring processes and HR support: It can also be helpful to have a lot of the legal aspects of hiring and working with employees already worked out. Plus, as a franchise owner, your business name is recognized and can be easier to attract better employees. Make sure you understand the hiring practices at the chain. Often there is a handbook that can help you make the right choices and the right time. Having a process to follow can be extremely helpful.
If you struggle with marketing and if you are unsure of where to start when it comes to a business, a franchise might not be a bad idea. This is especially true if you feel overwhelmed by all the processes. A franchise that provides you with step-by-step setup help and continuing support can be a good choice.
The potential to create an operation with lucrative profits.
The ability to one day sell the operation at a substantial gain.
Franchisor business model – you won't have to design one from scratch, the franchisor will have it all provided for you.
Corporate marketing – large, well-known franchisors, like McDonald's and Subway, provide substantial national and local advertising. You'll have to pay a fee toward that advertising, but it's highly effective.
Financing – many franchisors will provide financing, so there's no need to tangle with the banks (if you do need a business checking account, here's how to get one).
Location analysis – several years ago I attended a restaurant seminar, and it was revealed that McDonald's and other large franchisors do extensive research in determining where to locate outlets. That's why it's extremely rare to see a McDonald's restaurant shut down.
Downsides to buying a franchise
A franchise isn't for everyone, though. One of the biggest drawbacks to a franchise is that you are rather limited. You have to follow specific rules and meet certain requirements — or risk having your franchise taken from you. You will have to conform to the corporate standards and practices of the franchiser. This is not a business model for the fearless innovator. You aren't supposed to change things up; you're supposed to fit in with the corporate culture.
On top of that, you will need to pay money to the franchiser. You have to raise the capital to buy the franchise, to begin with (some franchises cost more than others) and you will have to pay royalties to the franchise every year. It's possible to be required to pay in excess of $500,000 just to secure a franchise; you'll probably need a loan for that. Then, there is the yearly fee paid to keep your franchise active. If you make a lot of money, this isn't a big deal. But if can't turn a profit, this becomes problematic.
In some cases, you might not get the support you need from the corporate office. In those situations, the franchise can be difficult to maintain. The fact of the matter is that you are still the business owner, so you are responsible for solving most of the problems — and responsible if you continue to lose money.
Before you buy a franchise, it's a good idea to research the opportunity. First of all, think about your business style. If you want to own a business, but don't have an idea to build from scratch and you have the resources to make it work, a franchise can be a good choice. Next, find out what other franchise owners have to say about it. Make sure you are prepared to pay the costs associated with the franchise and that the corporate headquarters is likely to provide the support you need.
The high upfront investment for the better-established franchises.
Even if the franchisor provides financing, the debt service will cut into your profits until the loan is repaid.
Franchises are not passive investments. You may even find yourself "married to your business", to the exclusion of all else in your life, especially in the early years.
Corporate oversight. Yes, you get the benefit of powerful branding. But you'll pay a price for that power in the form of compliance. In the more successful franchises, every phase of the operation is carefully designed and monitored by the company. You'll be required to comply. Despite your investment of time and money, it isn't the same as being self-employed.
That last point shouldn't be underestimated. Large, successful franchises have a brand image to uphold. If you attempt to go the rugged individual route, the franchise agreement could be terminated.
Bottom line: Do franchises make good investments?
It really depends on your personal circumstances. Having the upfront capital is probably the single biggest determining factor. But even if you have enough to make the initial investment, it's better if you have other financial resources. Just as you should diversify when it comes to investments, you should have other assets to go with your outsized franchise investment.
Some other factors to consider.
Time. You'll be working a lot of hours, in an operation that probably won't be making any money at first. It'll start out as a labor of love, and you better love it. It's probably not a good idea for a person who has a lot of personal obligations that might interfere with the operation of the franchise. It's just the nature of the beast.
Experience. It will help enormously if you have a partner with experience in that particular franchise. That will enable you to act primarily as an investor, and less as a hands-on manager.
New vs. existing outlet. It will be better to invest in an established outlet, so the financials will be available. A new operation will be riskier.
Following the rules. Finally, there's a bit of a contradiction in terms. On the one hand, you need to have an entrepreneurial streak. After all, you'll be running a business. But on the other hand, you have to be ready, willing and able to comply with corporate requirements. The more successful franchises are not democracies.
In the end, franchises are only partially investments. You have to make sure you have the financial resources and the temperament to deal with the unique business arrangement that franchises are.
Sponsored
Follow These Steps if you Want to Retire Early
Secure your financial future with a tailored plan to maximize investments, navigate taxes, and retire comfortably.
Zoe Financial is an online platform that can match you with a network of vetted fiduciary advisors who are evaluated based on their credentials, education, experience, and pricing. The best part? - there is no fee to find an advisor.