What are discount brokers?
Jacob Lund / Shutterstock
We adhere to strict standards of editorial integrity to help you make decisions with confidence. Please be aware that some (or all) products and services linked in this article are from our sponsors.
We adhere to strict standards of editorial integrity to help you make decisions with confidence. Please be aware that some (or all) products and services linked in this article are from our sponsors.
One of the best ways to build wealth over time is to invest. In the past, investing was a somewhat expensive proposition. But today there are a number of brokers that give you the chance to invest in stocks at a discount cost — or even free. These discount brokers can help you get started with investing and learn as you go.
Many of them have no account minimums and you may even be able to invest with a small amount of money. Let's take a look at how discount brokers work and what you need to know before you get started.
How do discount brokers work?
Discount brokers execute trades on behalf of their clients and do so at a reduced cost. In many cases, these trades are set up to be executed automatically with the help of computers and algorithms. As a result, you're often able to set up your own trades, usually online or by using a mobile app.
Following the lead of Robinhood and other fintech companies, many discount brokers recently dropped their trading commissions to $0 for stocks and exchange-traded funds (ETFs). In the past, many discount brokers offered trades for between $2.99 and $7.99. You would pay this cost each time you put in an order.
For the most part, discount brokers don't offer advice or guidance to those who use their services even though some have educational content on their website or app. While some of these brokers may offer add-on services like financial planning or portfolio review for a cost, you're usually on your own when it comes to making investment decisions and deciding which assets to add to your portfolio.
Best discount brokers
The best discount broker is the one that works for you and meets your needs. However, there are a few brokers that can help you begin investing and that don't cost a lot of money. Carefully think about what is likely to work best for you, and choose a discount broker that fits your individual situation. Here are some of the best discount brokers to consider:
E*TRADE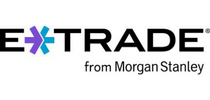 E*TRADE is a full-service broker that also offers free trading for stocks and ETFs. The platform and tools can be ideal for almost any investing style. They have a comprehensive investing platform that is very user-friendly. Their mobile app is also among the best and offers the same trading services like their website. Find out more in our E*TRADE review here.
TD Ameritrade

One of the biggest trading platforms, TD Ameritrade has a $0 commission on stocks, options, and ETFs. They offer a range of investment tools and resources, such as tax-loss harvesting.
And with their Thinkorswim platform, you can get access to powerful trading tools. And with access to both web and mobile, you can make trades wherever you are. You can read our full TD Ameritrade review here.
Robinhood

This broker is a solid choice for free stock trades and an easy interface. You can even trade cryptocurrencies, which not all brokers offer. And you can trade options for free as well.
It's very mobile-focused and is great for people who like to trade on their phones. There is also no minimum deposit or balance required. You can read more about Robinhood in our review.
Ally Invest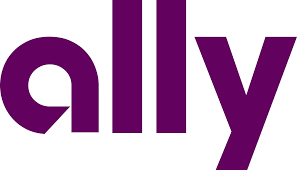 For new investors who want an easy-to-navigate website and helpful information, consider Ally Invest. This broker is great for new investors, as it charges no commissions on most trades. You can invest in stocks, bonds, ETFs, options, and mutual funds. You also get access to in-depth research and tools to help you trade. Read more about Ally Invest here.
Fidelity

Fidelity is one of the most recognized names among retail investors. They are mostly known for their wide-range of mutual funds. You can get access to $0 trades on stocks and ETFs. Additionally, you have the ability to access full-service help. And they even have a robo-advice option. Read our full Fidelity review here.
Fees overview: How much will I pay to buy and sell stocks?
Your fees depend on the broker. Robinhood is widely seen as one of the leaders in discount brokerages, as it was one of the earliest brokers to offer free trades on stocks and ETFs. However, there are many other brokers that also have free trades.
Each time you make a transaction, you pay a fee, whether you're buying or selling. Different discount brokers offer different fee structures, however. Many discount brokers now have $0 transaction fees for buying and selling stocks and ETFs. Others charge anywhere between $0.99 and $9.99 each time you make a transaction.
If your discount broker charges a fee for your transaction, it's important to pay attention to the number of transactions you make. The more transactions you make, the more it will cost you. So, consider limiting transactions when you use a broker that doesn't have a $0 transaction fee.
Read more: Robinhood alternatives
Other factors to consider other than fees
One of the reasons discount brokers are so popular is the low fees and other costs. However, low-cost or free trades aren't the only thing to consider when choosing a discount broker. Some of the other factors to look at include:
Tools: Different brokers offer different tools. Look for stock screeners, real-time streaming quotes, charting, and other tools that can help you make better decisions.
Add-ons: If you want some help in other areas of your finances, consider looking for a discount broker that offers add-ons. Those can be worth the cost if you just want some one-off help.
Expense ratios on funds: If you plan to invest in mutual funds and ETFs, pay attention to the expense ratios on the funds offered by the discount broker. Higher expense ratios can cost you in the long run.
Dividend reinvestment: Consider whether any earned dividends can be reinvested automatically and without paying a transaction fee.
Fractional shares: Can you buy portions of a share? If so, this can help you build your portfolio a little bit faster.
Other services: Some discount brokers offer access to banking services as part of their offerings. If you want other services, look for a broker that offers them.
Education: How extensive are articles on the website that teaches about investing? Can you learn enough to make better portfolio decisions?
Customer service: If you're interested in access to good customer service, look for a broker that offers choices, including online chat, email support, extensive FAQs, or even phone support.
Read more: How to invest money
Full-service brokerage firm vs. discount brokerage firm
A full-service brokerage firm is one that offers more than just the ability to place orders and have them executed. A full-service firm usually offers a range of investing help, including providing advice, reviewing your portfolio, and even managing your portfolio on your behalf. You may also be able to get financial planning help for various long-term and short-term goals.
With a discount brokerage firm, most of the time you're only going to be able to place your orders. And you won't have anyone to talk to at the company. You simply use the online platform or the mobile app and decide how you want to proceed. Some discount brokers do offer add-on services. You may be able to pay a flat fee or hourly rate to have someone review your portfolio or help you with financial planning.
When deciding on a full-service brokerage firm vs. discount brokerage firm, carefully consider what you're trying to accomplish, as well as your own investing style. If you're more hands-on and you're confident in your ability to move forward with investing, discount brokers can be a great choice. On the other hand, if you want more help and guidance or you perhaps want someone else to manage your portfolio for you, it can make more sense to choose a full-service firm.
Pros and cons of using a low-cost broker
There are advantages and disadvantages of using discount brokers, so carefully think about whether it makes sense in your situation.
Pros
Low costs, especially transaction fees
More control over your portfolio
Easy to place orders
Cons
Have to pay extra to access additional services
You're mostly on your own unless you pay extra
You may not have access to as many investment choices
Final thoughts on discount brokers
Discount brokers offer you the chance to buy and sell stocks at a low cost. However, you may not get access to some of the tools, education, and services offered by full-service brokerages. Carefully consider the best discount broker for you, and figure out what is likely to be the best choice based on your own investing style.