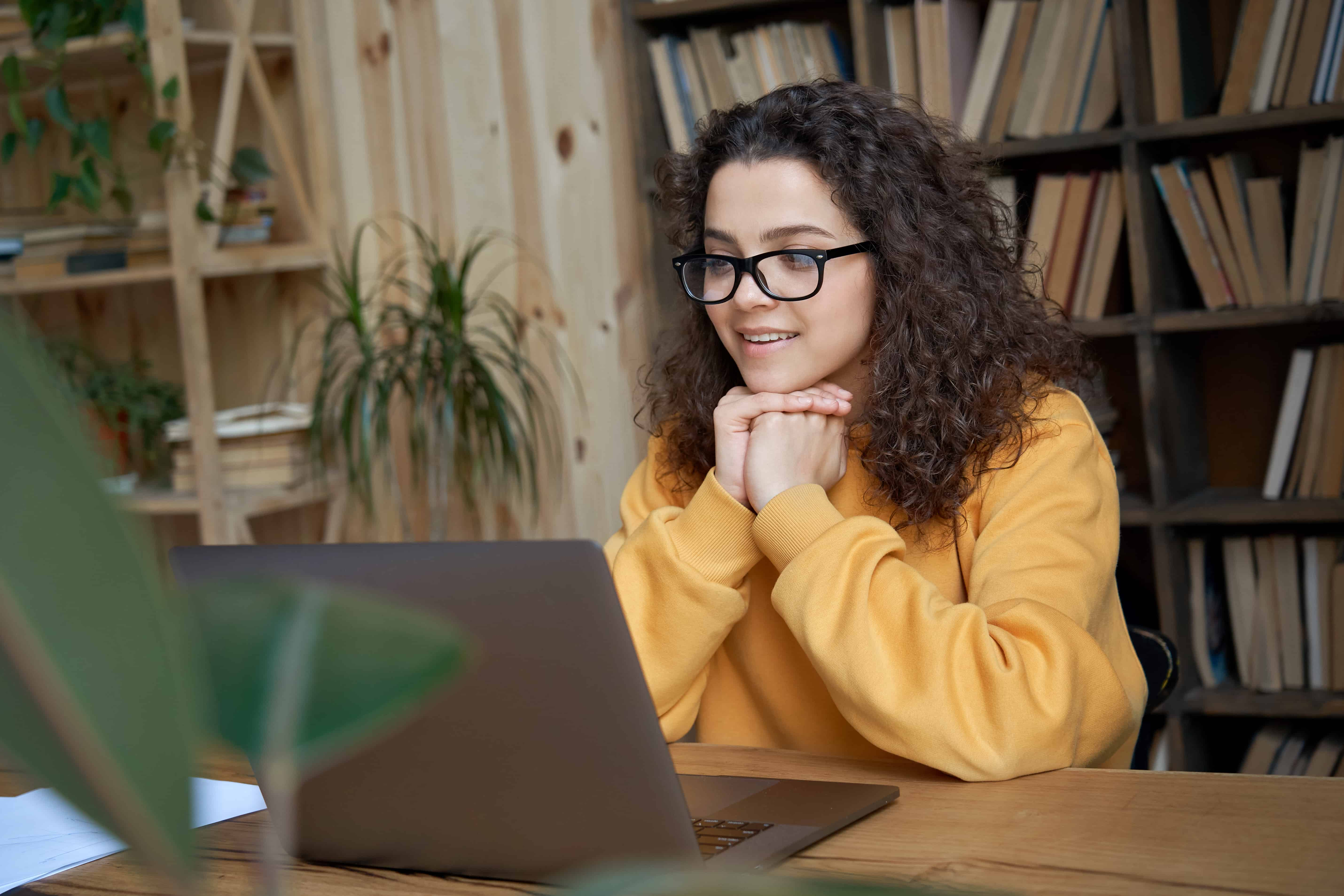 Juno review: Earn high-yield APYs on cash & crypto
Ground Picture / Shutterstock
🗓️
Updated: January 26, 2023
We adhere to strict standards of editorial integrity to help you make decisions with confidence. Please be aware that some (or all) products and services linked in this article are from our sponsors.
We adhere to strict standards of editorial integrity to help you make decisions with confidence. Please be aware that some (or all) products and services linked in this article are from our sponsors.
If you're currently using a basic savings or checking account to hold your money, there's a good chance you're not making the most of your extra cash. With inflation on the rise, a lackluster bank account that barely pays interest just doesn't cut it these days.
Thankfully, with Juno, you get a free rewards checking account that pays up to 5% APY and cash back at your favorite brands. Plus, there are numerous ways to earn crypto rewards and to start trading popular coins.
But maximizing your rewards with this only-only checking account requires meeting certain requirements. That's why our Juno review is covering how the platform works, the fees you might encounter, and the pros and cons to help you decide if it's worth using.
Juno pros and cons
Pros
No monthly account fees or foreign transaction fees
No minimum balance requirement
Earn 3% to 5% APY on cash deposits
Get up to 10% cash back at five of your favorite brands
Cons
You need to set up monthly direct deposits to unlock the most rewards
Cash-back rewards stop after $3,000 in eligible annual spending
Supports fewer cryptocurrencies than using an exchange
What is Juno?
However, Juno isn't technically a bank, but banking services are provided through its partnership with Evolve Bank and Trust. This makes using Juno similar to using other online-only banks, so it's easy to set up an account to begin saving and spending your money.
OnJuno has rebranded to Juno but still offers the same crypto-friendly checking account and rewards it previously did.
Who is Juno for?
If you want a flexible checking account with a high APY and no fees, Juno is for you. Its free checking account makes it incredibly easy to spend your money and earn interest or crypto rewards. And with no monthly management fees or foreign transaction fees, it offers a surprising number of features without charging fees or requiring a high minimum balance.
If you want a comprehensive banking solution with retirement accounts, stock and ETF investing, and other account types, Juno isn't for you. But it's an excellent banking option if you want a free and robust rewards checking account.
Juno checking account
If you have idle cash, one common strategy is to park it in a high-yield savings account where it can earn interest. But with Juno, you can keep your cash in its high-yield checking account and earn up to 5% with the Metal plan while having the flexibility to easily spend your money.
The main perks of this checking account include:
Up to 5% APY
No minimum balance requirement
No monthly management fee
Up to $250,000 in FDIC insurance
No foreign transaction fees
Free ATM withdrawals from out-of-network ATMs
5% cash back at five of your favorite brands (includes options like Amazon, Disney, Netflix, Starbucks, Target, and Walmart) and 10% back when you spend USDC
Basic vs. Metal
For a free checking account, this high of an APY and cash-back reward structure is extremely hard to find. However, Juno has two different versions of its checking account, Basic and Metal, that impact your reward limits. Here's how the two plans compare:
| Feature | Basic checking | Metal checking |
| --- | --- | --- |
| Price | Free | Free with $250 monthly direct deposit |
| APY | 3% | 3% to 5% |
| Cash-back limit | 5% cash back on up to $500 in annual spending | 5% cash back on up to $3,000 in annual spending |
| Card type | Virtual | Black Metal card and virtual card |
| Free Out-of-Network ATM Withdrawals | 1 per month | 3 per month |
Setting up at least $250 in direct deposits to unlock the Metal plan is a very reasonable requirement, and this gets you 5% APY on up to $10,000. Your APY drops to 3% on balances from $10,000 to $250,000.
Earning 5% back at popular brands is also a better rate than most cash-back credit cards. However, the annual spending limit is a downside, even at $3,000, since this is only $150 in cash back per year (or $300 if you only spend USDC and earn 10% back). That said, for a free checking account, Juno has one of the most competitive interest rates out there.
Mobile banking
Juno mobile banking is simple through the Juno mobile app which is available on both iOS and Android. In addition to allowing you to check balances and transactions, the Juno app will soon support mobile check deposits. Your Juno bank account can also be accessed from the mobile web.
Juno crypto
Juno proudly proclaims that it offers "crypto-friendly banking." And it truly is one of the best banking options available today if you're wanting to keep your cash and crypto assets all under the same roof. Here's what Juno Crypto offers.
Cryptocurrency investing
Juno makes cryptocurrency investing incredibly easy. At the time of writing, Juno supports eight different cryptocurrencies and stablecoins:
This is far less selection than you get with crypto exchanges like Coinbase or Gemini. However, Juno has a $15,000 daily trading limit for Metal customers and $10,000 daily trading limit for Basic customers, which is much higher than many exchanges start you off with.
To sweeten the deal, crypto trading is free on Juno until June 30th, 2022. Afterwards, Juno will charge 0.50% per crypto buy or sell order. There's also spread fees of 1% to 2% on average. You can deposit crypto to your Juno wallet for free or make free withdrawals to another wallet you have.
Crypto paycheck
Another feature crypto fans will enjoy is Juno's crypto paycheck feature. Juno works with over 500 payroll providers and lets you deposit a portion or all of your paycheck into Bitcoin, Ethereum, or USDC. There's a $100 minimum requirement, but this is a simple way to consistently add digital assets to your portfolio.
You can create manual crypto payment deposits or set up recurring ones so you automatically invest in crypto. If you prefer, you can use an external crypto wallet like MetaMask or ZenGo to deposit your crypto, but this incurs blockchain network fees. Additionally, crypto deposits in your Juno wallet count towards the $250 monthly requirement to unlock the Metal plan.
Juno Coin ($JCOIN)
One of Juno's newest features is Juno Coin, a loyalty token that Juno is distributing to its members for completing various activities. In a nutshell, it's a way for Juno to reward its active members and to encourage users to transact in different ways.
Some of the different ways you can earn Juno Coin include:
Setting up direct deposit
Enabling crypto paycheck
Referring your friends to Juno
Spending cash or crypto with your Juno debit card
Different activities pay different amounts of Juno Coin, but you earn these tokens pretty much any time you interact with your account and spend.
Redemption options for the coins go live on October 15th, 2022. According to Juno, "you will be able to use Juno coins to get discounts and rebates on the Juno platform, enjoy exclusive access to partner brands or participate in events and giveaways. We will continue to add more utility for the token both on and off Juno platform."
Until the reward options are live and it's clear what these coins are useful for, it's difficult to say how good this loyalty program is going to be. But it's good news that Juno is creating new ways to reward its active users.
Crypto savings bonuses
These days, crypto savings accounts are incredibly popular. Companies like Nexo and BlockFi let you deposit various cryptos to earn passive income. And even exchanges like Coinbase and Kraken let users stake various coins to earn rewards.
As an Juno customer, you don't miss out on passive crypto rewards either. Currently, you earn 3% APY on Bitcoin and Ethereum and 6% APY on USDC in your wallet. There isn't a cap on earnings unlike the regular checking account either.
Update: Juno has suspended its crypto earning bonuses, so it's no longer possible to earn passive rewards.
Other Juno bonuses
There's a range of sign-up bonuses new Juno customers can take advantage of, including:
A $50 bonus on your first direct deposit of $250 or more
A $10 USDC bonus on your first crypto deposit
A $10 referral bonus when someone you refer to Juno funds their crypto wallet with at least $50
International money transfers
Through its partnership with Wise, Juno lets you send international money transfers to 30+ countries. There aren't any hidden fees, and you see a clear breakdown of the exchange rate and how much money your recipient is actually getting before hitting send.
Currently, Juno supports five currencies: Indian Rupees, Yuan, Philippine Pesos, Euros, and British Pounds. There's a $10 minimum transfer requirement and you can send up to $10,000 per day and $30,000 per month.
Note that when you send money through Juno, you create a Wise account and are using Wise's services. You can always create your own Wise account separately, but Juno's integration saves time and keeps things simple.
Juno pricing & fees
One advantage of banking with Juno is that it has no monthly account fees and very few other potential fees. Some potential fees you can encounter include:
Debit card deposit: 2% + $0.30.
Credit card deposit: 3.5% + $0.30.
ACH deposits: Free.
Crypto trading fees: Free until June 30th and then 0.50% per buy or sell order afterwards (doesn't include spread fees.)
Maintenance fees: None.
Withdrawal fees: None.
Foreign transaction fees: None.
How to open an account
You can open an Juno checking account within a few minutes. Information you provide when applying includes:
Your name and email
Phone number
Home address
Social security number
Government ID like a passport or driver's license to verify your identity
Verification typically occurs instantly, but if your account isn't automatically verified, you can work with Juno's support team to provide additional information to get your account up and running.
How to contact Juno customer service
You can contact Juno's customer support team by using the chat feature on its website. Customer support is available from 5:00am to 6:00pm PST. You can also email support at hello@juno.finance.
Is Juno safe?
Juno is a safe online banking solution that takes numerous steps to protect your personal information and assets. For starters, all deposits are held with Evolve Bank and Trust and have up to $250,000 in FDIC insurance. Juno also works with Plaid to securely connect your Juno bank account to other financial accounts and to protect your information. Plaid is the same company many leading microsaving apps and robo-advisors use, and it's essentially the industry standard.
Furthermore, Juno requires a four-digit confirmation pin anytime you want to make a transfer. This makes it unlikely that someone with unauthorized access to your account or someone who stole your phone can login to your account and drain your funds.
Note that crypto deposits aren't FDIC insured. However, this is common for exchanges and online banks. Plus, Juno works with several crypto custodians that hold most assets in cold storage for extra security.
Best alternatives
For a free checking account with a competitive interest rate and crypto trading, Juno is an excellent choice. However, if you're mostly interested in crypto investing and passive income, you're better off with an exchange like Crypto.com or Gemini that support dozens of coins and offer more staking options.
As for banking options, there are also plenty of Juno alternatives you can consider if you want more account types and banking options.
Here's how Juno compares to three popular banks: Ally, Chime, and Discover:
In our opinion, Ally is one of the best online banks around. It currently pays 0.25% APY for its checking account and a 2.50% APY for its savings account. There's also useful tools like savings goals and round-ups to help you stay on track with saving money. Plus, Ally offers commission-free stock and ETF trading if you open an investing account, and it even has free robo-portfolios for automated investing.
As for Chime®, it also offers a competitive 1.50% APY that's much higher than a basic savings or checking account from a local bank. And like Juno, Chime customers don't pay monthly management fees or overdraft fees. There's also an automatic savings feature you can use to move money aside without having to think twice.
Finally, Discover Bank is an excellent Juno alternative if you want numerous banking options. It supports checking, savings, retirement, and money market accounts. You can also earn 1% cash back in spending with its checking account on up to $3,000 in monthly spending, which is a far greater limit than Juno. Its savings account also pays a competitive 3.90% APY.
Juno is currently one of the best online banks out there because of the high APY. But don't be afraid to explore other options if you want more banking options or to start investing.
Bottom line
For a free online checking account, Juno offers an impressive number of features and rewards. And as long as you enable direct deposits of at least $250 per month, you get the maximum reward rates and don't have to pay a dime.
The 5% APY is the main attraction of Juno. However, the platform continues to add new features and more crypto support. And even though cash-back rewards stop after spending $3,000 on the metal plan, it's still an excellent rate. Plus, the launch of Juno Coin might make spending with your card even more rewarding.
For more comprehensive crypto trading, stick with an exchange. The same goes for sticking with a full-on bank if you want more account types and to invest. But for a free rewards checking account with a crypto flair, Juno is one of your best options.
BlockFi Bankruptcy Notice-On November 10, 2022, BlockFi announced that it had to suspend withdrawals from its platform due to the FTX liquidity crisis. As a result, consumers should not be using the BlockFi platform. As of November 28, 2022, BlockFi officially declared bankruptcy.