Overall impressions of Chime The MoneyWise editorial team developed a grading system — taking into consideration fees, yields, perks and other factors — to determine the star rating for this review.
Although Chime only offers a small selection of account types, the lack of monthly service fees makes it an attractive option for anyone in search of a traditional checking or savings account.
Setting up an account with Chime only takes a few minutes. Just download the free Chime app, enter some basic personal info like your name, address and Social Security number, and you're all set.
If you decide to connect your Chime account to your payroll provider, you may be able to receive your paycheck via direct deposit up to two business days earlier than you would with most traditional banks.
Chime also offers fee-free overdrafts of up to $100 on your debit card purchases, as long as your account is connected to a monthly direct deposit of $500 or more.
You can access the money in your Chime account through more than 38,000 MoneyPass and Visa Plus Alliance ATMs, which can be found in select banks and at a wide variety of retailers, including Costco, Target and Walgreens.
It's worth noting that while Chime promotes itself as a fee-free banking solution, you'll get hit with a $2.50 fee every time you use an out-of-network ATM, and that's on top of any service fee charged by the ATM operator.
Overall: What's good
No monthly fees.
Receive your paycheck early.
No overdraft fees up to $100.
Account options for people with bad credit.
Overall: What needs work
No physical branches.
Significant fees for using out-of-network ATMs.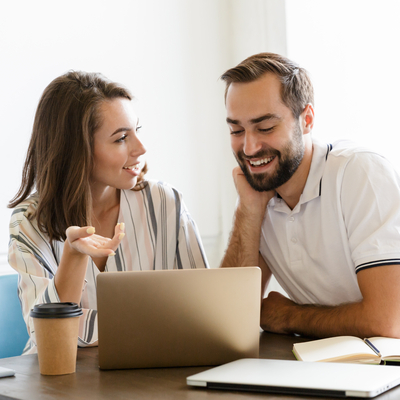 Save more with SaveBetter. Get acccess to high-yield savings accounts, money market deposit accounts, and CDs.
Start Saving Today
Checking accounts Chime offers a single checking account option, known as a Spending Account. It comes with no monthly account fees or minimum balance requirement, and you can use your Chime Visa debit card outside of the U.S. without having to pay the typical 1% to 3% fees that many banks charge.
As mentioned above, Chime users who connect their Spending Account to their payroll provider have the option to access their paychecks as soon as their employer releases them. Chime says it never holds paychecks, and so users will get their money up to two days earlier than normal.
Chime's Spending Account doesn't come with a physical checkbook, but if you need to send a paper check you can generate one through the mobile app and Chime will mail it for you. The limits for paper checks are $5,000 per payment or $10,000 per calendar month.
Although it's possible to transfer money to your Chime account from another bank using the Chime app, the limits are restrictive: Only $200 per day and $1,000 per month.
And you can only currently transfer funds from the following banks: Chase, Bank of America, Wells Fargo, Citi, US Bank, USAA, Fidelity, PNC Bank, Capital One 360, TD Bank, SunTrust, Navy Federal and Charles Schwab.
However, if you initiate the transfer from your other account, rather than your Chime account, you'll likely be able to transfer more.
Checking: What's good
No monthly fees or minimum balance.
No transaction fees for using your card abroad.
Early direct deposits.
Free checks generated through the Chime app.
Checking: What needs work
No physical checkbooks.
Restrictive in-app transfer limits.
Savings accounts Like Chime's Spending Account, its high-yield savings account comes with no monthly fees or minimum balance.
There's no minimum deposit required to open one, although you will need to have a Chime Spending Account in order to open a savings account.
At time of writing, you'll earn an annual percentage yield (APY) of 0.50%, which is 10 times the average interest in the U.S.
The High-Yield Chime Savings Account also comes with two optional features designed to help you put more money aside.
With the Round Up feature, Chime will round up all of your debit card transactions to the nearest dollar and deposit the difference into your savings account.
The Save When I Get Paid feature allows you to automatically set aside 10% of your direct deposit paycheck into your savings account.
Savings: What's good
No monthly fees or minimum balance.
Competitive interest rate.
Optional features to help you save.
Savings: What needs work
Spending Account required.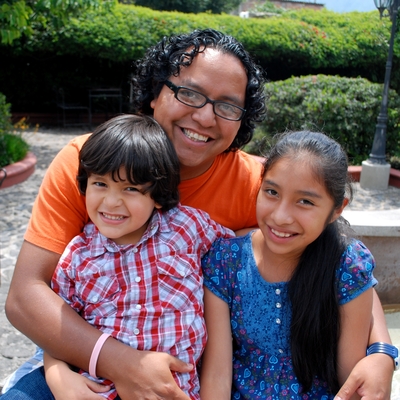 Sign up for Credit Sesame and see everything your credit score can do for you, find the best interest rates, and save more money at every step of the way.
Get Started—100% Free
Credit Builder account In addition to its traditional banking accounts, Chime also offers a Credit Builder account for customers who want to give their credit score a boost.
The Credit Builder account comes with no annual fees, no minimum security deposit and an annual percentage rate (APR) of 0% interest.
There's no credit check required, although you'll need to have a Chime Spending Account in order to apply.
You'll get a Chime Visa secured credit card, and Chime will report your payments to all three of the major credit bureaus to help build your credit score.
Chime says that, on average, customers with Credit Builder accounts see their credit score increase by 30 points.
Credit Builder: What's good
No annual fees or minimum security deposit.
0% APR.
No credit check needed.
Credit Builder: What needs work
Spending Account required.
Is Chime safe?
Deposits into your Chime account are insured up to $250,000 through Chime's partners, The Bancorp Bank and Stride Bank, which are both members of the Federal Deposit Insurance Corporation (FDIC).
Chime says it uses security measures like 128-bit AES encryption, access control and secure processes to keep the money in your accounts safe at all times.
Bottom line
Chime offers a limited variety of products, so if you're looking for a certificate of deposit, IRA or money market account, you'll have to go elsewhere.
You'll also need to be comfortable doing all your banking on your computer or mobile device if you want to bank with Chime, since it does not have any physical branches.
However, if you're in the market for a traditional checking or savings account, Chime is a great choice.
It's easy to use, charges no monthly fees and provides several optional features that can help you get paid earlier, increase your savings and boost your credit score.
Sponsored
How to save more money in 2023
Interest rates may be rising right now, but that puts savers like you in control.
SaveBetter gives you access to high-yield savings products including MMDAs, CDs, and savings accounts available from a nationwide network of banks and credit unions. Plus, get the convenience of managing all your savings in one account.
Meet all your financial goals this year with SaveBetter.