Johnny Depp One of the best-known actors in Hollywood, Johnny Depp has earned more than $650 million since the early 2000s. He's spent most of it; Depp's net worth currently sits at $200 million, with about half of that money held up in his real-estate portfolio.
Depp sued his former business managers in 2017, alleging they mishandled his finances. Those managers countersued, saying Depp racked up nearly $2 million in monthly expenses. He reportedly spent $30,000 per month on wine and $300,000 per month to support 40 full-time staff members. He owns islands in the Bahamas, several yachts and an enormous collection of art and memorabilia.
Luckily for Depp, audiences still love him. He's acted in six movies since 2018, with another slated for release in fall 2020.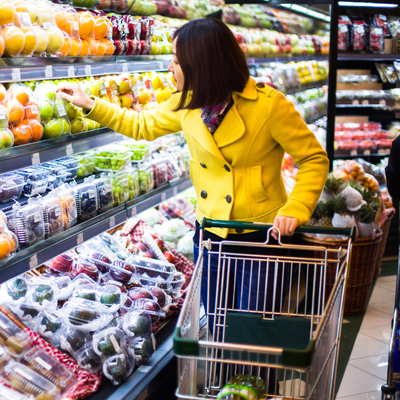 Upload a picture of your shopping receipts to the free Fetch app, and start earning points today. Redeem your points for cash or gift cards.
Start Earning
Nicolas Cage Between 1996 and 2011, Nicholas Cage took home $150 million from his acting career. Bizarre roles in films like "The Wicker Man" helped him earn his fortune, but they were matched by equally bizarre purchases.
In addition to $276,000 on a rare tarbosaurus dinosaur skull, Cage has purchased a wide range of live, exotic animals. He bought an island in the Bahamas, not one but two castles and a reportedly haunted mansion in New Orleans.
In 2009, Cage sued his former money manager for fraud and negligence. The actor admitted he owed the IRS a total of $14 million in taxes.
Cage's net worth is now $25 million. Even though he's lost most of his fortune and is more famous for meme-worthy moments than his Oscar-winning acting chops, Cage is still going strong. He was in six movies in 2019 and is scheduled to be in five in 2020.
Lauryn Hill R&B artist Lauryn Hill, a former member of the Fugees, made an estimated $25 million in the late '90s. However, the following years weren't kind to her.
In 2001, she paid $5 million to settle a lawsuit with four musicians who said they weren't properly credited on her debut solo album "Miseducation." That same year, Hill strained her damaged vocal cords as she recorded the poorly received live album MTV Unplugged No. 2.0. Then in 2013 she ended up in prison for three months after failing to file tax returns.
Hill released a new song in 2019, her first in half a decade. At time of writing, Hill's net worth was estimated at $8 million — likely to increase as she tours throughout early 2020.
Chris Tucker This fast-talking comedian made tens of millions in a flash with the blockbuster "Rush Hour" trilogy but depleted his fortune just as quickly.
After a series of management mistakes throughout the 2000s, Tucker reportedly ended up owing more than $12 million in taxes, though the exact figure is disputed. The IRS then issued a $2.5-million lien against him in 2014. Today he has an estimated net worth of $3 million.
He spent almost a decade out of the spotlight but has been working to regain some of his fame. Tucker released a stand-up Netflix special in 2015 that was met with mostly positive reviews. His comedy shows draw a loyal fan base, and Tucker will continue to tour into 2020.
Toni Braxton During the '90s, this Grammy-winning artist generated $170 million from the sales of her first two albums. Yet two years after the 1996 release of "Secrets," she filed for bankruptcy.
Though she admitted to overspending on lavish decor, Braxton said the real problem was that her record label was only giving her 33 cents per album sold. She ended up suing to try to terminate her contract.
The tough times weren't over yet. Braxton self-financed a series of Las Vegas shows to avoid financial troubles, but the plan backfired. She was diagnosed with heart problems and lupus, leaving her unable to earn enough to pay all the vendors. Braxton filed for bankruptcy a second time in 2010.
Still, her popularity and work ethic have endured. She continues to perform regularly and sits at a net worth of $10 million.
MC Hammer Dope on the floor and magic on the mic, Stanley Kirk Burrell still holds claim to perhaps the best-selling rap album of all time with "Please Hammer, Don't Hurt 'Em."
MC Hammer took home more than $33 million in 1991 alone, when he was still in his 20s. He started splurging immediately, buying a private jet and numerous racehorses, building a lavish mansion and paying for an enormous personal entourage of 200 people.
While he continued to spend, Hammer's career never reached the same highs. He ended up filing for bankruptcy in 1996, when he was reportedly in debt to the tune of about $14 million.
Today he works in new media, and when he gets on stage, it's to lecture at Harvard, Stanford or Oxford. His current net worth is $1.5 million.
50 Cent Just a few years after he started his rap career, Curtis James Jackson III was shot nine times by a gunman and then dropped by his record label. That could have been the end, but 50 Cent fought his way to recovery and achieved success with his album "Guess Who's Back?"
While his music established his brand, 50 Cent made much of his fortune by investing early in Vitamin Water and making endorsement deals with Reebok and other companies.
His smart moves were followed by serious mistakes that landed in court. 50 Cent lost $17 million over a headphone deal gone wrong and $7 million for publicizing a woman's sex tape. He filed for bankruptcy in 2015.
However, thanks to a lucrative court case that went his way, 50 Cent managed to pay his debts in just a couple years. Today his net worth is estimated at $30 million.
Wesley Snipes These days Wesley Snipes is just as famous for fighting the IRS as he is for fighting vampires on screen.
After earning nearly $40 million during his peak acting years, Snipes was convicted of tax evasion in the late 2000s. He spent nearly three years in prison. After his release, the IRS moved to collect $23.5 million from him. (His offer to pay just $850,000 was rejected.)
The IRS may not have been the only source of his money troubles. The New York Post reported in 2009 that Snipes was a victim of an alleged Ponzi scheme.
Snipes continues to act, mostly recently in the 2019 movie "Dolemite Is My Name," and now holds an estimated net worth of $10 million.
Dennis Rodman One of the most colorful NBA players in history, Dennis Rodman made around $27 million during his basketball career — and that's just the start. Off the court, Rodman has done it all: professional wrestling, reality TV, promoting marijuana-themed cryptocurrency, even acting as unofficial emissary to North Korea.
Yet in 2012, Rodman's attorney said the former baller was "broke" and unable to pay more than $800,000 in child and spousal support. According to media reports, Rodman's lifestyle was costing him $31,000 a month, and his financial advisor said his earning potential was hampered by struggles with alcohol.
He and his ex-wife reportedly agreed on $500,000 — which is about what Rodman is worth today.
George Foreman Legendary boxer George Foreman earned comparatively little money by the time he first retired in 1997: just $5 million. He lost it quickly through a lavish lifestyle and a series of bad investments and filed for bankruptcy protection in 1983.
So after 10 years away from the ring, the former champ returned to boxing. And what a comeback it was: Foreman regained the heavyweight title at the ripe age of 45.
His real money, however, came not from fighting but from food. A few years before retiring a second time, George Foreman became the face of the Lean Mean Fat-Reducing Machine.
The pairing was a knockout. The "George Foreman Grill" became so popular — more than 100 million units have sold worldwide — that Foreman earned $8 million a month at its peak. Today, his net worth is around $300 million.
Aaron Carter Former child pop star Aaron Carter, younger brother of Backstreet Boy Nick Carter, earned hundreds of millions in his youth. He sold at least 5 million albums during his music career, not to mention his earnings from touring, endorsements and merchandise.
He filed for bankruptcy in 2013, citing $3.5 million in debt. At the time, he listed his assets at just $8,000, including a $500 television and a $3,500 watch. Carter later said his parents' poor decisions led to his financial troubles, as they were in charge during his money-making pre-teen years.
Currently at a net worth of $400,000, the 32-year-old is trying to rebuild his life. He released a new album in 2018.
Mike Tyson Iron Mike earned over $400 million through his lengthy boxing career. His dominance started early; Tyson holds the record for the youngest person to win the heavyweight title at just 20 years old.
Though Tyson could pick his opponents apart in the ring, he exercised little control over his spending. He blew $4.5 million on cars and motorcycles, $2 million on a gold bathtub and $400,000 on a tiger and other animals.
He fell $23 million in debt, including a $9-million divorce settlement fee, and was forced to file for bankruptcy in 2003.
Tyson has managed to earn enough to stay afloat, including a few acting roles, giving him an estimated net worth of $3 million.
Sponsored
Get better deals right from your browser
There's always a better deal when you're shopping online, but who has the time to price-match?
Once you install the Capital One Shopping browser extension for free, it could help you stop wasting your money on your everyday online purchases. It will search the internet for you and give you alternative prices on a different site or an active coupon code you didn't know about.
Download the Capital One Shopping extension right now and start saving today.