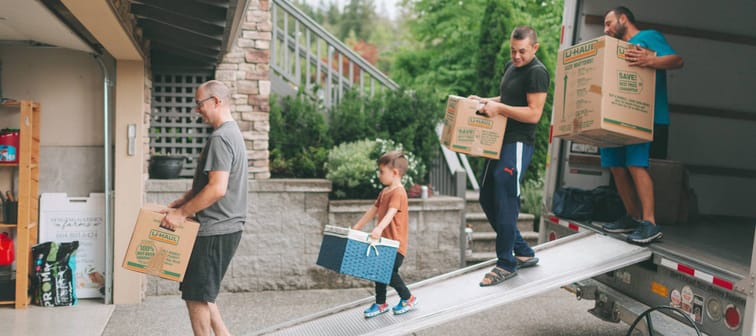 @crystalmariesing / Twenty20
Americans are packing their bags (and ordering a moving truck) to escape their home states — and flocking to new lodgings in other parts of the country.
With remote work becoming more commonplace and housing prices going up, people are opting for different, cheaper locations.
Moving company United Van Lines released its 45th Annual National Movers Study in January, which provides data on the number of people who joined or left each state last year.
Many of the destinations Americans are choosing to leave were once popular states to move to. So what changed?
While work remains the No. 1 reason for fleeing, with almost a third of movers exiting their state to pursue a new job opportunity or transfer — it's a significant decrease from 2015, when over 60% of Americans cited work as their primary reason.
The study also found that about 32% of movers were motivated to live closer to their families, a new migration trend that's been influenced in part by the COVID-19 pandemic.
Subscribing to MoneyWise Has Its Rewards
Hello! You've found us by way of our phenomenal lifestyle content, but did you know MoneyWise is best known for producing thoroughly researched personal finance content, written by the smartest personal finance writers in the industry?
If you subscribe to MoneyWise—for free—you'll get unlimited, ad-free* access to all of our content (including this article) and you'll receive a twice-weekly personal finance newsletter that makes you smarter about your money.
Return to article
*Subscribers must be logged in for display advertising to be disabled. Ad-free refers only to display advertising. Content on MoneyWise often contains affiliate offers. It would be impractical to remove these from content for subscribers. Furthermore, MoneyWise believes linked products and services add sincere value to the content. With that being said, please be aware articles may still contain affiliate offers. These offers will be clearly marked in line with our advertising guidelines.