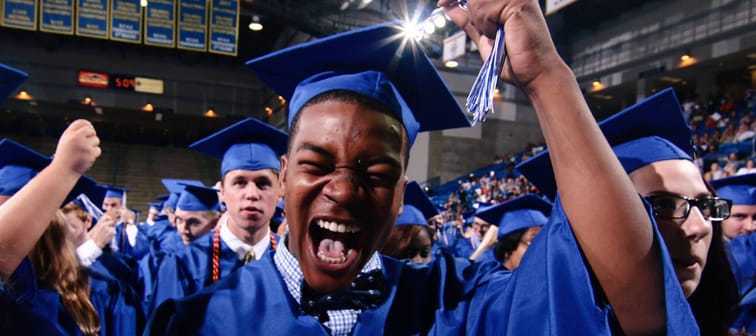 monsterphotoiso / Twenty20
For most of us, learning and earning go hand in hand. The more skills we learn, the more money we can potentially earn using those skills. Makes sense, right?
While it's possible to make a respectable living without a degree, higher education generally leads to higher income. It also can raise your chances of being employed and can get you out of a lower-level position.
It can feel frustrating, but that's true on both an individual and societal level. But sometimes, when you look at the United States of America as a whole, there are some states that fare better when it comes to being more educated.
We ranked the education situation of all 50 states, according to a recent WalletHub study that considers both the educational attainment of adults aged 25 or older and the quality of that education.
Our analysis also includes other data from 2019, such as detailed educational stats from the Annie E. Casey Foundation and student loan data from the Institute for College Access & Success. Information on the best schools comes from Forbes' 2019 Top Colleges List.
Subscribing to MoneyWise Has Its Rewards
Hello! You've found us by way of our phenomenal lifestyle content, but did you know MoneyWise is best known for producing thoroughly researched personal finance content, written by the smartest personal finance writers in the industry?
If you subscribe to MoneyWise—for free—you'll get unlimited, ad-free* access to all of our content (including this article) and you'll receive a twice-weekly personal finance newsletter that makes you smarter about your money.
Return to article
*Subscribers must be logged in for display advertising to be disabled. Ad-free refers only to display advertising. Content on MoneyWise often contains affiliate offers. It would be impractical to remove these from content for subscribers. Furthermore, MoneyWise believes linked products and services add sincere value to the content. With that being said, please be aware articles may still contain affiliate offers. These offers will be clearly marked in line with our advertising guidelines.