These Are The Worst College Football Stadiums
17. University of Tulsa: Skelly Field at H.A. Chapman Stadium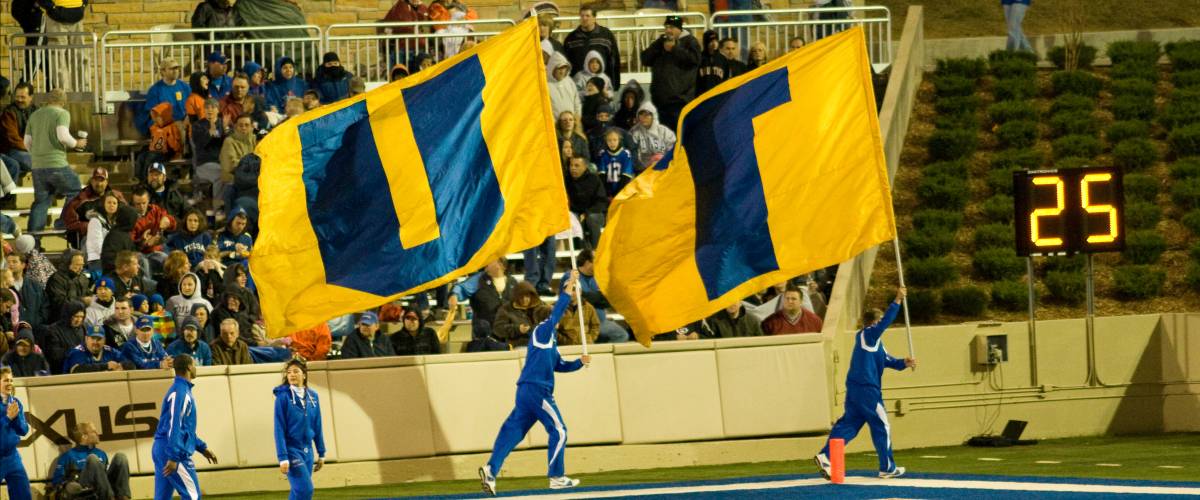 Tulsa, Oklahoma
Admiring fans describe this stadium with phrases such as "great little football field" — which is telling.
One fan writing a Google review even remarks that, "The stadium isn't too big so all the seats have good views of the game."
Skelly Field at H. A. Chapman Stadium has seating for 30,000, dates back to 1930 and lacks modern amenities. And while visitors agree that size doesn't matter, one thing they complain about is an unfortunate parking situation.
Plus, game day spirit has been strained by a couple of bad seasons. The Golden Hurricane won only three games during the 2018 season. "Nice stadium. Would be a 5 star experience if they could win," writes a Google reviewer.
---