We're focusing on those. We count down to our pick for the very worst stadium at college football's top level — the NCAA Division I Football Bowl Subdivision, or FBS — based on attendance, online comments and more.
40. University of California-Los Angeles: Rose Bowl Stadium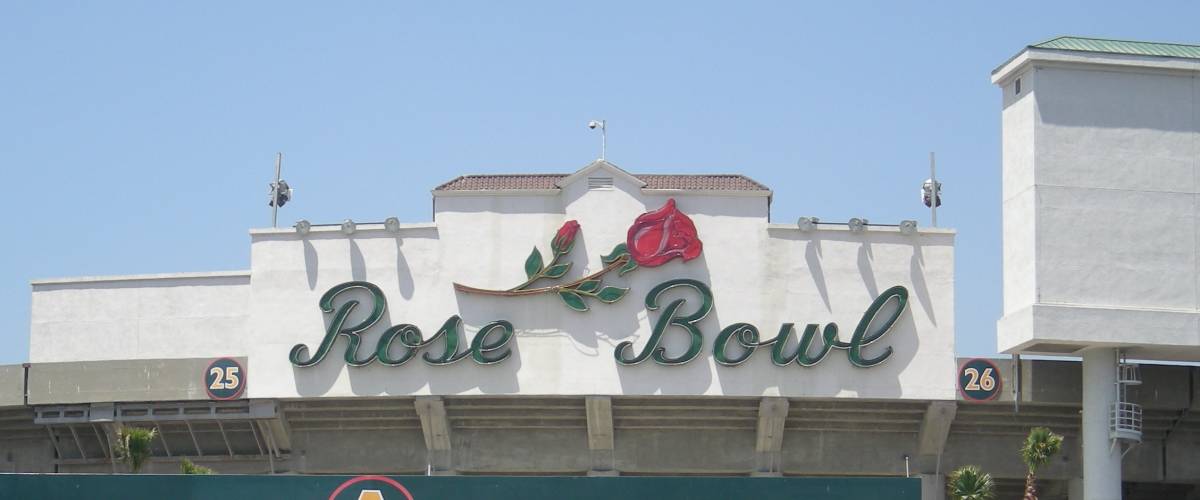 Pasadena, California
One of the more picturesque stadiums in the country, the Rose Bowl is a somewhat creaky venue that's in need of significant repairs.
Home to the UCLA Bruins, the Rose Bowl opened in 1922 and is a National Historic Landmark.
But in the present day, it's known for its horrible parking, cramped concourses and seats, and aging facilities.
As one Yelp reviewer says, "If you must go [to the Rose Bowl], leave your house at least five to six hours before the concert or game begins. Prepare to be irritated at the sheer incompetence of a city and venue that does as little as possible, and generally doesn't give a rat's patooty once they've got your money."
39. University of Maryland: Capital One Field at Maryland Stadium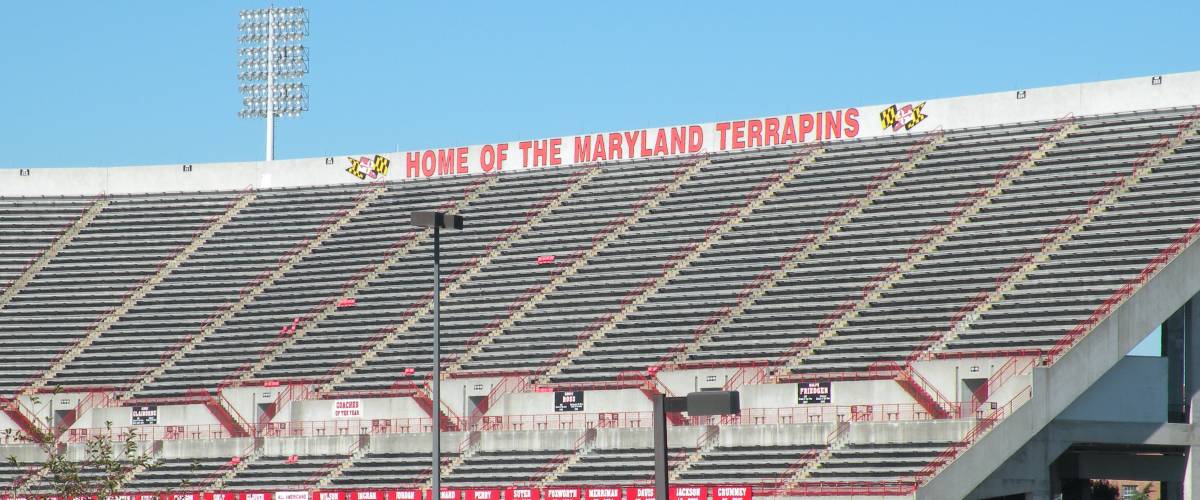 College Park, Maryland
The University of Maryland must decide to either upgrade Capital One Field at Maryland Stadium — or tear it down.
The stadium is in dire need of repair and has been limping along on life support for something like two decades.
"The field itself needed work as a number of players slipped and fell on the rubber crumb field-turf," says one fan, in a review on Google. "This stadium needs a full renovation — or just better facility management."
Couple the lackluster stadium with a program that has struggled in recent years (the Terps had a 5-and-7 overall record in 2018), and you can understand why some fans have been choosing to avoid this place.