Leave your kids $1 million
It's an unpleasant thought: How well could your family keep up if something were to happen to you?
Would your partner be able to cover the bills on a single income, or would they have to sell the house? Would your kid lose their chance to go to college?
Good parents take care of their children, but you can do one better by ensuring your family will be cared for even if you're not around.
Finding the right life insurance can be complicated, but a website called Quotacy takes a lot of the stress out of it. After a 90-second survey, you'll be presented with a slate of affordable options that fits your family's needs.
Comparing plans with Quotacy will let you find a great rate that fits your budget. Some customers have found rates as low as $7 a week for a $1 million policy.
In just minutes, you can ensure your loved ones will be protected if the unthinkable happens — and you can't put a price on peace of mind.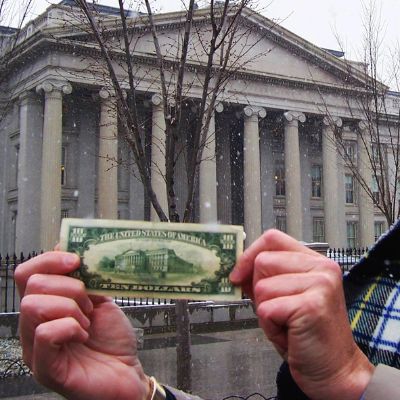 An app called Acorns automatically rounds up purchases made on your credit or debit card to the nearest dollar and places the excess "change" into a smart investment portfolio. You get $10 immediately from your first investment.
Get $10
Cut the cost of your car insurance
Any family with a car will tell you it's an essential tool. Tally up all those trips to the grocery store, doctor's offices and soccer games, and you'll see just how much time parents spend behind the wheel.
However, all that time on the road places you at a higher risk of being in an accident.
A good car insurance policy will not only protect your expensive vehicle but also your family's finances in case you get injured or you're found liable for hurting someone else. Your kid's life will be very different if you're burdened by thousands or even millions of dollars in medical bills.
Take a few minutes to review whether you have enough coverage — and find out if you're paying too much for the coverage you have. SmartFinancial is a free online service that can help you find a lower rate in minutes. You might be able to cut your premiums by up to 40% or get a far better policy for the same price.
Just answer a few quick questions about yourself, your car and your driving record, and SmartFinancial will instantly sort through more than 200 insurance companies to find lower prices in your area.
Comparing is totally free, so it's worth checking even if you're just curious what you might save.
Safeguard your home
Unlike car insurance, homeowners insurance isn't always a legal necessity, but that doesn't make it any less important. Your home is likely your biggest investment and a cornerstone of your kids' sense of security.
A strong home insurance policy will help you quickly recover from a big disaster like a fire to a small one like a burst pipe. It can even protect your belongings from damage or theft, even if your kid's phone gets stolen outside the home.
Comparing policies will help you see whether you've got the right coverage for your family's evolving needs and, just as importantly, cut the cost of this vital bill.
SmartFinancial's online service quickly compares quotes to help you find lower rates in your area. It even checks for discounts you may not know about — like if you're married, mortgage-free or have home upgrades like smart smoke alarms.
If you find a better deal than you're paying now, make the switch to free up some more cash for those college funds.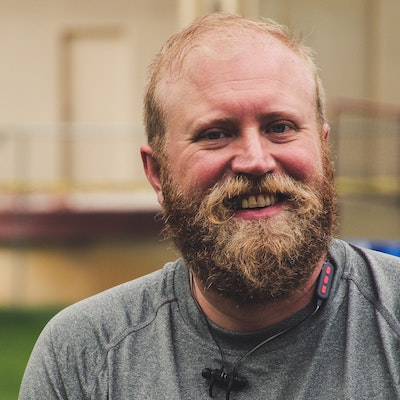 Sign up for Credit Sesame and see everything your credit score can do for you, find the best interest rates, and save more money at every step of the way.
Get Started—100% Free
Protect your health and your wealth
As the pandemic has shown, anything can happen. It's never been more important to make sure you can provide for your children in case one of you suffers an unexpected illness or injury.
So don't just stick with your current health insurance provider because it's convenient. If you haven't compared policies in a while, you might be overpaying, have gaps in your coverage or both.
Shopping around for a better policy with SmartFinancial is free and couldn't be easier. Just answer a few quick questions about yourself and the type of coverage you're looking for, and SmartFinancial will quickly analyze your options to find potent protection with affordable rates.
The site will even check for little-known wellness discounts — for example, you may be able to get a lower rate if you have a gym membership or participate in a program that promotes healthy habits.
No one plans to get hurt or get sick, so don't put it off.
Turn your pennies into a portfolio
It's hard enough to make ends meet today, but if you're not investing, every day is a lost opportunity for your kids' college funds or other needs.
Time is just as important as the amount you can contribute, so start now — even if it's just pennies at a time.
Acorns is an app that takes the leftover change from your everyday purchases and invests it for your kids' future. When you buy something with your credit or debit card, Acorns automatically rounds up the price to the nearest dollar and places the excess into a smart investment portfolio.
Let's say you buy your child a cupcake for $2.30. Before they're done licking the sugar off their fingers, Acorns will round the amount to $3.00 and invest the 70-cent difference for you. That's all there is to it.
Your spare change may not seem like much, but look at it this way: $2.50 worth of daily round-ups add up to $900 per year — and that's before your savings earn money in the market.
Signing up for Acorns takes less than five minutes, and it's only $1 a month.
But if you sign up with this special link, Acorns will add $10 to your account as soon as you make your first investment. So, your first 10 months are effectively free.
Sponsored
Compare insurance quotes and save money
Did you know that you could be saving some serious money just by switching insurance companies?
It's true. You could be paying way less for the same coverage. All you need to do is look for it.
But don't waste your time hopping around to different insurance companies. Use a website called SmartFinancial to see all of your options at once.
SmartFinancial will provide you with a tailor-made list of possible policies from all major and most relevant insurance carriers.