1. Get rid of high-interest debt
From money mavens like Dave Ramsey and Suze Orman to your friendly neighborhood financial adviser, you'll find unanimity on this point: High-interest unsecured debt is a wealth killer.
Further to that point, 1 in 4 respondents to the Bankrate survey (26%) cited "high or revolving debt" as a reason why they lacked financial security.
Americans' total credit card debt is now more than $1 trillion, pushing the retirement goal line even further away for many.
With average APRs soaring above 20%, anything you can do to pay off that debt faster will help give you peace of mind as you get closer that retirement date.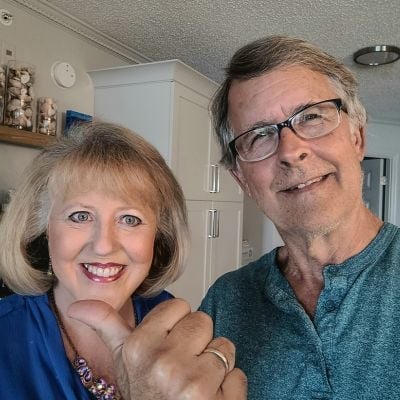 2. Maximize your 401(k) contributions
While it seems silly that Americans would ignore free money, that's exactly what happens when they fail to take advantage of employer contribution matching to grow their retirement accounts, or sign up but don't take hit the maximum available amount.
A recent survey​​ from financial services platform Magnify Money found that one in 10 working Americans miss out on their full employer match – while 7% say they don't know if their employer offers a plan in the first place.
While your budget might be tight now, any money you can put in to your 401(k) now, bolstered by your employer match, is an easy way to feel less anxious about your financial future.
If you can't afford to get there just yet, talk to your employer about available auto-escalation options. That way, you can make sure you take advantage of all the money available to you by automatically raising your annual contribution level until you reach your target.
3. Choose a cheaper location
Suffice to say, $233,000 in New York City isn't going to go as far as somewhere in the Great Plains. While you may not want to trade in the Big Apple for big sky country, it may be worth looking at a move — especially if you have the flexibility of working remotely.
Research by Kiplinger shows that you don't necessarily need to move to a small town to find cheaper options. For example, St. Louis has a cost of living that's 13.7% below U.S. average, while Topeka, Kansas sits at 17.5% below average.
With home and rent prices are still high across the country, you'll find inexpensive housing in places like the Kansas state capital or Minneapolis, Minnesota. The Midwest metropolis has been lauded as the first major U.S. city to tame inflation.
Sponsored
Meet Your Retirement Goals Effortlessly
The road to retirement may seem long, but with WiserAdvisor, you can find a trusted partner to guide you every step of the way
WiserAdvisor matches you with vetted financial advisors that offer personalized advice to help you to make the right choices, invest wisely, and secure the retirement you've always dreamed of. Start planning early, and get your retirement mapped out today.