Protect your nest egg with a stable alternative
With the economy in such a volatile state amid high inflation and stock market uncertainty, your 401(k) or IRA — and your retirement itself — could be at risk.
A Gold IRA is a great alternative to protect your future. Unlike the U.S. dollar, which has lost 98% of its purchasing power since 1971, gold's purchasing power remains stable over time.
Goldco is a reputable precious metals dealership offering IRAs and direct purchases of precious metals and coins.
While inflation is increasing everyone's expenses, precious metals won't be affected — so a Gold IRA might be the best thing to preserve your retirement.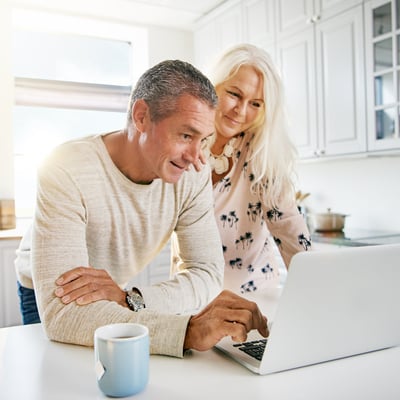 Are you confident in your retirement savings? Get advice on your investment portfolio from a certified professional through Datalign. It only takes 3 minutes to connect with an advisor who puts you first.
Get Started
Talk to a professional about your financial situation
If you're worried about your nest egg, finding a trusted financial advisor who knows your retirement goals inside and out can give you peace of mind.
There are free online services that are designed to match you with experienced professionals based on your unique needs.
Datalign, for example, can pair you up with a pre-screened advisor in as little as three minutes.
You don't have to navigate your retirement savings alone, and you definitely don't have to do it without a vetted financial advisor at your side.
Once you're matched, consult for free with no obligation.
Explore better insurance rates
It's not uncommon for people to take what they're given when it comes to insurance rates. But the truth is, you could be wasting away a solid nest egg by overpaying for your coverage.
SmartFinancial is a platform where you can compare insurance rates in your area to find the best deal — for both your home and car.
All you need to do is answer some quick questions about yourself and they'll instantly sort through over 200 insurers to find you the best rates available and any discounts.
This tool streamlines shopping around for more affordable home insurance and auto insurance rates. They do all the work for you so you can shave your monthly insurance bill and put that extra cash into your future.
Sponsored
Jump-start your retirement plan with personalized advice
Are your retirement savings on track? Get personalized advice from a financial advisor that understands your needs.
Datalign matches you with vetted registered advisors that can help you improve your investment portfolio and grow your retirement savings safely. In minutes, you can connect with a local or remote advisor and get a free initial consultation.
Get matched with a financial advisor today at Datalign and get on the path to financial success.