Downsize your home
You may not live in a jet, but perhaps that large empty nest is beginning to feel like a vacant hangar. If so, maybe it's time to rethink the necessity. Housing represents the largest cost for Americans, statistics from the U.S. Bureau of Labor and Statistics show. Assuming a pre-tax household income of $84,000, housing expenses eat away a quarter of that.
There's also the question of how much more money you can recoup simply by moving out of an area with high real estate taxes, or to a locale where you can purchase a residence even nicer than your city abode for a fraction of the cost. It could also give you a big chunk of equity when you sell your current place.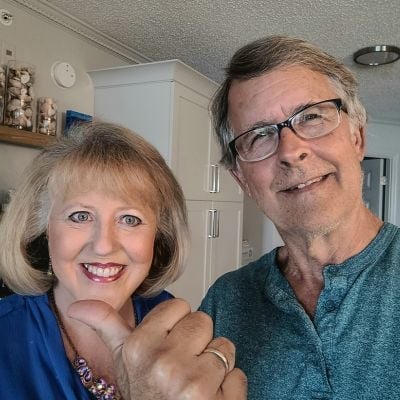 Take public transit
Oh, public transit, how we love thee: Aside from saving the environment, you're saving us lots of dough and time, which after all is money. The average commute in America currently sits at about 28 minutes one way, according to the U.S. Census Bureau. But it's much worse in major metros where roads are more often jammed than clear and monstrous road projects pop up without notice. In Chicago, Los Angeles, New York and even Nashville, two-hour commutes are no longer a rarity.
Now, tally up gas, insurance, repairs, tolls, parking, and car payments. Do you really need a vehicle that badly? By the numbers, the average American household could save $6,250 annually by just taking public transportation instead of driving, according to the American Public Transportation Association (APTA).
You can also opt for wheels of another type, from scooters and motorized bikes to a good old fashioned two wheeler, which will also get you exercising as you head from point A to point B.
Don't just eat at home, cook there
If eating out is expensive, so too is ordering in, though it may seem like a more modest alternative. The online ordering industry has exploded in the last few years; a Fundera study found that 60% of Americans ordered takeout at least once in the last week — with 86% ordering in at least once in the last month.
Delivery fees, service fees and tips add up. The Bureau of Labor Statistics (BLS) finds the average annual household spend on takeout passed the $3,500 mark in 2019 — this just before the pandemic. Based on a weekly grocery bill of $100, that's enough to buy 245 full days of groceries, compared to the 100 meals you'd get from restaurant delivery or takeout at $35 a pop.
Yes, cooking takes time. Yes, you're tired from work. And yes, it's fine to order out for Thai if it's something you'd never cook. Just remember that as many home gourmands will attest, cooking a simple meal can be a stress buster. In many cases, it will also be much healthier than the takeout you just ordered with who knows how much fat, sugar, salt and artificial ingredients.
Trade your favorite stocks any time
Investing doesn't have to be hard. Robinhood is the only place you can trade stocks, options and ETFs 24 hours a day, 5 days a week, all still commission-free. Start building your portfolio with as little as $1.
Get Started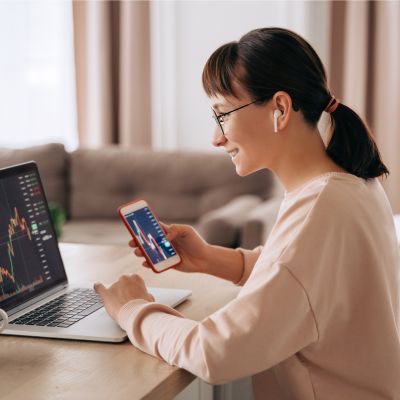 Consider a Medicare Advantage Plan
Health care costs are high and only getting higher, an anxiety-provoking reality for those in retirement. A health care plan specific to your needs can save you money, as well as lower out-of-pocket expenses from the traditional Medicare plan.
The projected average premium for 2023 Medicare Advantage plans is $18 per month, a decline of nearly 8% from 2022. You need Medicare Part B to get it, which currently costs $164.90 a month, but certain Advantage plans will cover all or part of that expense.
Take advantage of senior discounts
AARP discounts, senior shopping days, special offers from local merchants — you've earned them, so why not use them? One website, seniorliving.org, offers a list of the merchants and businesses where you can score some sweet deals.
And keep in mind that you needn't wait to turn 65 or even 60 to start saving via AARP. They'll let you in for membership once you hit 50, and it's an invaluable resource for gaining access to hundreds of carefully chosen discounts, programs and services.
None of this, of course, predicates buying a jet to live in. As to which has more mileage — Bruce Campbell or his Boeing 727 — we're not taking sides. Suffice to say, though, that both are happily retired.
Sponsored
Meet Your Retirement Goals Effortlessly
The road to retirement may seem long, but with WiserAdvisor, you can find a trusted partner to guide you every step of the way
WiserAdvisor matches you with vetted financial advisors that offer personalized advice to help you to make the right choices, invest wisely, and secure the retirement you've always dreamed of. Start planning early, and get your retirement mapped out today.