Work longer and delay Social Security
Working longer not only delays taking money out of your retirement investments, which allows them to continue compounding earnings growth, but it also pushes back the age at which you'll need to start collecting Social Security payments.
Take that $202,000 investment portfolio. Invested in a conservative portfolio returning 5% annually — the historical average return on stocks is 11.9% — that money would grow to $233,840 in three years. Assuming you're following the 4% rule for withdrawals, that would amount to $9,354 per year — an increase of $1,274 each year.
As for Social Security, delaying retirement until after you reach your full retirement age increases the monthly benefit by 8% a year, until payments max out at age 70.
A Boomer born in 1955 would reach full retirement age of 66 years and 2 months in 2022, with an average Social Security benefit of $1,668 per month as of spring 2022. Delaying benefits for three years would see that amount increase 124% to $2,068 — translating into an extra $400 per month.
Add that to the increased payout from allowing your investments to grow, and that three-year delay before retiring adds $506 of income per month, or another $6,074 per year.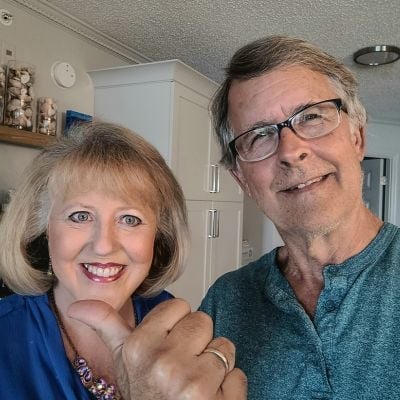 Find a "returnship" opportunity
Working part-time in retirement is another way to augment your investments. In fact, an increasing number of firms are encouraging older workers to cut back to part-time rather than retire entirely, and many companies are offering "returnships" for older workers who want to transition to a new field or type of job.
The part-time work doesn't have to be especially high-paying either. Working 15 hours a week at the current federal minimum wage of $9.87 would net you $7,106 a year before taxes.
Sure, that doesn't seem like much, but apply the 4% rule and that $7,106 of income is equal to adding $177,660 to your investment portfolio.
Cut your expenses
Finding ways to lower your expenses in retirement produces a big bang for each buck, because you're saving after-tax money. Try to look for recurring monthly expenses you can cut because that'll mean you see those savings every month.
Other savings opportunities include paying off a mortgage or other debt before you retire, downsizing your home, traveling in the off-season, taking advantage of seniors' discounts, comparison shopping for insurance or going from a two-car household to one car.
Trade your favorite stocks any time
Investing doesn't have to be hard. Robinhood is the only place you can trade stocks, options and ETFs 24 hours a day, 5 days a week, all still commission-free. Start building your portfolio with as little as $1.
Get Started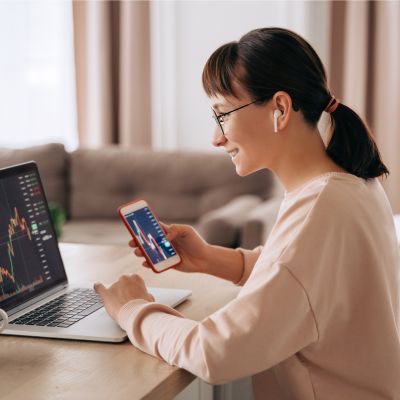 Max out your retirement accounts
When it comes to Individual Retirement Accounts (IRAs), anyone older than 50 can add $1,000 in "catch-up" contributions each year to a regular IRA or a Roth IRA, on top of the $6,000 per year general limit.
You need to be earning at least as much as you contribute to add to an IRA, and the annual contribution limit applies to all your combined IRAs.
If you've still got access to a pre-tax workplace retirement account, such as a 401(k), 403(b) or 457 Plan, you can contribute up to $20,500 a year — unless your plan sets a lower cap. In many cases, employers match set amounts of your contributions, which is about as close as you'll get to free money.
Sponsored
Meet Your Retirement Goals Effortlessly
The road to retirement may seem long, but with WiserAdvisor, you can find a trusted partner to guide you every step of the way
WiserAdvisor matches you with vetted financial advisors that offer personalized advice to help you to make the right choices, invest wisely, and secure the retirement you've always dreamed of. Start planning early, and get your retirement mapped out today.