25. Michigan The Great Lakes State is a vibrant place for retirees who want a little excitement in their post-career lives. Cities such as Detroit, Ann Arbor and Grand Rapids are full of museums, galleries and theaters.
For more practical retirement considerations, Michigan is considered pretty average, with particular advantages for affordability and health care.
Retirees who wish to stretch their savings will appreciate that Michigan has a relatively low cost of living in the U.S., according to the Council for Community and Economic Research. Housing is also relatively affordable, with an average home value of $218,684 according to Zillow.
Michigan experiences all four seasons, which can be a draw for retirees who enjoy seasonal changes and outdoor activities.
"[There are] many, many golf courses, hiking trails and a great state park system," writes Michigan resident Louis Infante on Quora. Infante also enjoys that many Michigan communities have huge senior citizen programs.
More: Americans are moving out of these states the fastest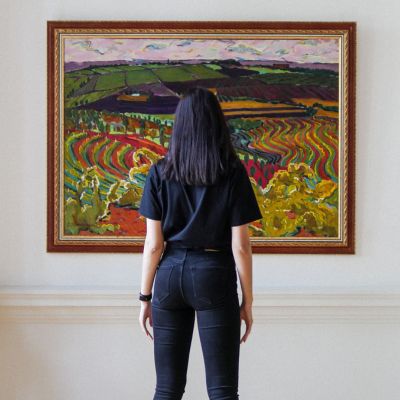 Contemporary art has outperformed the S&P 500 by 131% for the past 26 years. Join the exclusive platform to invest in million-dollar works by artists like Banksy, Basquiat, and more. Get started today and diversify your portfolio with art.
Learn More
24. Connecticut The Constitution State is located within convenient driving distance of major cities like Boston and New York City, but Moneyrates says it's only a great place to retire if you can afford it. As a retirement prospect, it ties with Michigan and Arizona.
Connecticut amongst the 10 most-expensive states in every cost category – including overall cost of living, health care costs and average property tax burdens.
However, that doesn't mean the cost isn't worth it. It is worth noting, there's a concentration of high-quality health care facilities in Connecticut, including one of the best-ranked hospitals in the country: Yale New Haven Hospital.
If the high costs deter you, there are still some ways to save. Connecticut only taxes 50% of social security income received and offers a tax credit for pension income paid by a company doing business in Connecticut. Additionally, the state offers property tax relief programs for qualified seniors and veterans.
Lifelong Connecticut resident Deb Cohen writes on Quora, "I can confirm that Connecticut is indeed a very nice place to live. We have a good mix of urban/suburban/rural places to live, stunning architecture, tons of historic sites, a plethora of cultural offerings, great schools and tons of activities for the kiddos, all four seasons to enjoy, outstanding restaurants, a beautiful shoreline, and so much more!"
23. West Virginia The mountain state might seem like an unexpected retirement destination, but it's popular amongst older residents because it has the third-largest proportion of people aged 65 and over, according to Moneyrates.
Given the demographic, West Virginia is a great place for retirees to make friends. The many small towns and tight-knit neighborhoods give West Virginia a strong sense of community.
"The people in West Virginia, no matter where you're at, are always warm, welcoming and generous," says Quora user Sierra Romero.
Fortunately, the state is also accommodating of a tight retirement budget, because it has the fifth-lowest average property tax burden in the country and the overall cost of living is 9.1% below the national average, according to Moneyrates.
West Virginia has several large medical centers and hospitals, including the West Virginia University Hospital in Morgantown and Charleston Area Medical Center.
What sets the mountain state apart, aside from its friendly population of seniors, is natural beauty. The rolling hills, scenic mountains and beautiful fall foliage allows for outdoor recreation opportunities such as hiking, fishing and bird-watching.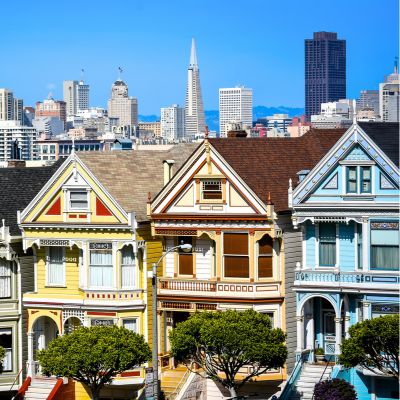 Believe it or not, you don't need millions, or even hundreds of thousands to invest in real estate. Arrived is an online platform where you can invest in shares of rental homes and vacation rentals without the headaches of being a landlord.
Learn More
22. Kentucky The Bluegrass State is a moderately ranked retirement destination, famous for its bourbon distilleries and horse racing
Seniors can enjoy Kentucky's scenic landscapes and mild climate, which is generally consistent year-round. "[There's] tons and tons and tons of fun stuff to do. The state is in my opinion one of the most beautiful in that you experience everything from dry flat farmland to rolling hills to thick forests to mountains to lake/river life," says reddit user gotBooched.
If safety is your concern, you'll be happy to know that Moneyrates ranks Kentucky as the seventh-lowest state for rate of violent crime.
Coincidentally, it also ranks as the seventh-cheapest state for health care costs. The downside is the average life expectancy rate in the state is 65, according to Moneyrates.
21. Rhode Island Despite being a small state, Little Rhody has a rich cultural scene. It's home to several art museums, theaters and music venues, as well as historic sites like Newport Mansions and the Rhode Island State House.
Since it's centrally located in New England, it's easy to visit other states in the region. This can be especially appealing for retirees who may want to travel and explore new places.
"It's a lovely place — the people are fabulous — they are not quite as reserved as the Massachusetts folks, but they have that kind and practical demeanor that all New England people have," says Quora user Muhammad Zaman.
According to Moneyrates, Rhode Island is rated the second-best state for nursing care capacity, and is the seventh-safest overall from crime. As is the case with high-quality services, health care options come at a price. Cost of living is relatively high in the state.
20. Kansas The Sunflower State is located smack in the middle of the country, so it's easy to travel to other parts of the country. As a bonus, it's just a day's drive to Dallas, Denver, Minneapolis and Chicago.
Kansas is known for a number of high-quality medical facilities, including the University of Kansas Medical Center and Stormont Vail Hospital. The state also has a variety of health care resources for seniors, such as the Kansas Department for Aging and Disability Services.
Many communities in Kansas have active volunteer programs and social organizations that can provide opportunities for retirees to get involved.
Lifetime resident, and Quora user Don Torrez, writes about what it's like to live in the Midway state, citing "wonderful people" and a "ridiculously cheap" cost of living.
"I own a few houses. I bought a farm house on an acreage for about $350K and some rental property for about $120K per. You can really get some bang for your buck housing wise. If you want a small retirement place, $100K will get you a nice two bedroom ranch that is driving distance from an NFL stadium and an airport," he writes.
More: The 25 most disaster-prone states
19. Georgia A big benefit of The Peach State is that the cost of living is one of the lowest in the country, according to WalletHub.
Georgia has a relatively low income tax rate, and the state does not tax social security benefits. Additionally, Georgia does not have an inheritance or estate tax, which can be beneficial for retirees who are concerned about passing on their assets to their heirs.
If a temperate climate is high on your list of considerations, Georgia is one of the best states to retire in for warm weather, with an annual average temperature of 65.4ºF, according to The Motley Fool.
The people are known to be very welcoming. Atlanta resident and Quora user Dan Friedman says, "If you come with a smile, willing to meet people half way, and not be judgmental, then you will have more friends than you have ever had."
There will be lots to do with your new friends, too, since Georgia offers a wide range of cultural and recreational activities for retirees, including museums, theaters, festivals and outdoor recreational opportunities such as hiking and golfing.
18. Idaho Depending on your lifestyle, the Gem State could be a great place for your retirement. Idaho's cost of living is lower than the national average, and crime rates are one of the lowest in the U.S., according to The Motley Fool.
There are lots of churches of different religious denominations for those seeking a faith-based community.
Idaho is known for its friendly small towns, beautiful natural scenery and lakes and rivers.
Idaho resident, and Quora user Janna Nikkola, says one of her favorite parts of the state is the fruit trees used to spruce up the landscape.
"In the spring these trees are full of fragrant blossoms and with the slightest breeze, it's snowing apple, peach and pear blossoms which perfume entire neighborhoods."
The weather might be a caveat for some because Idaho is a cold state with a long winter season. Residents warn that clearing the heavy snow is not easy.
If you're willing to hibernate until the summer months, however, there is a lot to do outdoors. The diverse landscape allows residents to participate in activities like hiking, camping, fishing, boating and skiing.
17. North Carolina The Old North State is home to the Appalachian Mountains, beautiful beaches and charming small towns. Retirees can enjoy natural beauty and explore its many outdoor attractions.
Since there is a fairly mild climate with four distinct seasons, retirees are able to take advantage of the diverse landscapes year-round. However, residents say the summers can be uncomfortably humid.
"You could spend a lifetime in that state and not see every cool aspect of its geography. There's also a lot going on with downtown life, people, music, and great food and beer — especially in the Western part of the state," says North Carolinian and Quora user Jake.
The cost of living is relatively more affordable compared to many other states, according to Moneyrates.
North Carolina also has some of the best health care facilities in the country. There are world class medical centers, including Duke University Medical Center and UNC Health.
16. Delaware Delaware, aka The First State, is a great retirement prospect. It's home to miles of coastline, nature trails and state parks. The natural beauty provides ample opportunities for outdoor recreation, such as hiking, fishing and birdwatching.
Delaware is a great place to purchase a home since it's one of the few states with no sales tax. Social security benefits are also not taxed, and Delaware offers property tax relief for seniors.
Quora user Jacob Donn says "Many towns are small and quiet, perfect if you like a relaxed lifestyle. There are great suburbs too, with beautiful houses. Down south (South Delaware, I mean), there are a lot of beaches, such as Rehobeth Beach."
Since Delaware is a small state, many retirees appreciate the ease of access to medical care, shopping and cultural events. As it happens, there's also a vibrant retirement community, with many active adult communities and senior centers.
15. New Hampshire The Garden State is one of the few that does not have sales tax — or even state income tax, for that matter.
High property taxes make up for that though. Residents say that utility costs also tend to be higher than the national average because the state has fairly extreme weather fluctuations.
What might make New Hampshire stand out is the particularly low crime rate. According to The Motley Fool, it's the second-safest state to retire in the U.S.
"Most people in our town don't lock their doors. People leave bicycles unchained downtown. If you peep inside of a parked car, more often than not the keys are in the ignition. We still have these little luxuries like seeing young children playing by themselves on a playground," says New Hampshire resident and Quora user Louis Botta.
Other retirement advantages include a strong health care system, with numerous hospitals, clinics and medical facilities available.
There's also plenty to do recreationally since the landscape is so diverse. The beaches, mountains and rivers ensure retirees can participate in any activity they like, including hiking, skiing and fishing.
More: First-time homebuyer programs in NH
14. South Carolina The Palmetto State is a popular retirement destination for several reasons. It is praised for a mild climate and a friendly community.
South Carolina does not tax Social Security benefits and provides a $15,000 taxable income deduction for seniors receiving any other type of retirement income, which can help reduce overall expenses.
Longtime South Carolinian, and Quora user Janet Johnson, writes, "It's like the best of all possible worlds unless you dislike the heat & humidity! Our newest ad campaign includes the slogan 'Famously HOT, Surprisingly COOL!' I love living in SC. I am in the middle of the state and can be in the mountains in two hours or on the beach in two hours. It rarely ever ices or snows which is perfectly fine with a Carolina girl like me. Despite what some people think, we DO have culture here including arts, museums, concerts, a philharmonic orchestra, a world class zoo, three rivers in downtown Columbia, extraordinary restaurants, and rich history."
13. North Dakota The Peace Garden State is an equally ideal retirement destination to its southern counterpart, South Dakota. North Dakota has a strong sense of community, with close-knit neighborhoods and a friendly, welcoming culture.
The cost of living is relatively affordable, according to WalletHub, and The Motley Fool points out that housing costs are lower than in many other states. North Dakota also has a robust economy driven largely by the oil and gas industry.
As for recreation, North Dakota has plenty of opportunities for outdoor recreation, with a wide range of state parks, lakes and nature reserves. This can be appealing for retirees who enjoy activities such as fishing, hiking and camping.
For those less inclined to spend a large portion of their time outdoors, there's plenty of entertainment to be enjoyed indoors as well.
"It's a pretty hip place, frankly. There's tons of local music and art, interesting and unique shopping, amazing restaurants (along with the hundreds of chains), and great night life," writes Reddit user sosuhme.
12. South Dakota South Dakota has one of the lowest tax burdens in the country, according to The Motley Fool. The state and local tax is only 8.40%. The overall cost of living is lower than most states.
WalletHub ranks South Dakota with a high quality of life, likely due to its strong sense of community. There's also several high-quality hospitals and medical centers, including Sanford USD Medical Center and Avera Health systems.
There are several scenic attractions, such as Mount Rushmore, Badlands National Park and Custer State Park, which can be appealing for retirees who enjoy the outdoors.
Quora user Grant H writes that the outdoor attractions are where you'll get the most out of the state: "People go camping and boating a lot. They go hunting and fishing as well. They go visit family and friends, often while hunting, fishing, camping or boating."
11. Indiana For those who value affordability, tax-friendly policies and access to health care, the Hoosier State is a great retirement option.
Indiana has a relatively low cost of living compared to many other states, according to The Motley Fool. Income tax rates are low, and the state doesn't tax Social Security benefits.
The downside is that you have less access to entertainment and amenities if you're not living near the city.
"The main reason I came here was the incredibly low cost of living. We were able to buy a 12 acre farm in Madison County for $100,000 cheaper than my 600 sq/ft apartment back home. For us being surrounded by trees and nature make up for the 30 min drive to get to Indy for events," writes Indianapolis resident, and Quora user, Susan Green.
If you retire in a major city, like Indianapolis, there's a range of cultural attractions to be enjoyed, including several museums, theaters and performing arts centers. Indiana is also home to several universities, which offer continuing education opportunities for retirees who want to stay mentally active.
Another advantage is that Indiana has several high-quality hospitals and medical centers, such as Indiana University Health Medical Center and Deaconess Hospital.
10. Nebraska The Cornhusker State ranks in the Motley Fool's top five best states to retire, and for good reason. Nebraska is known for its Midwestern hospitality, and retirees can find plenty of social activities and events to participate in.
"I can honestly say that I would be happy living here my entire life. I think there are lots of things to offer here with a much lower price tag than other cities. It is generally safe here which is a bonus. I think one of the best things about Nebraska is that it is seriously underrated," writes Quora user Alison Torghele.
The caveat is that Nebraska isn't very tax-friendly for retirees. Its property taxes are among the highest in the country, and it is one of only six states with an inheritance tax.
However, the state is known for high-quality hospitals and medical centers, such as the Nebraska Medical Center and Bryan Medical Center.
More: Best countries to retire to on a budget
9. Utah The Beehive State is known for its stunning natural beauty, including mountain ranges that stretch up from the edge of the city.
The state has several national parks, including Zion, Bryce Canyon and Arches. Along with the appealing landscape there are plenty of opportunities for outdoor recreation, such as hiking, skiing and camping.
Housing is fairly expensive, but still less than most western states, according to WalletHub. Fortunately, Utah has a relatively low crime rate, according to Moneyrates, and the income tax rate is only 4.85%.
"Our economy is one of the best in the nation, providing well-paying jobs and a very reasonable cost-of-living compared to the national average," writes Utah resident and Quora user Robert Merrill.
Other advantages include several high-quality hospitals and medical centers, such as Intermountain Medical Center and the University of Utah Hospital. Utah also has several museums, theaters, performing arts centers and several universities.
8. Alabama The Heart of Dixie scores big points for having the second-lowest average property tax burden and ninth-lowest overall cost of living, according to Moneyrates. The tradeoff is that it ranks in the top 10 worst states for crime.
The climate is generally mild, with warm summers and manageable winters, and there are several state parks and recreational areas that allow for hiking, camping and fishing. The state is even home to several beaches on the Gulf of Mexico.
As for health care, Alabama has several high-quality hospitals and medical centers, such as the University of Alabama at Birmingham Hospital and Huntsville Hospital.
Quora user Susan Drury and her husband have been retired just outside Montgomery for about 15 years. She writes, "we have it all. I love our state, come for a visit and see how you like it. Be warned, life is a bit slower here in the south. We sit out on the porch with a cold drink and enjoy life."
7. Minnesota The Gopher State is a great place to settle in your retirement, especially if health concerns are your main priority.
Minnesota has the best clinical care score in the whole country, according to United Health Foundation, meaning its health care is affordable, accessible and high quality.
Minnesota consistently ranks well in other categories that contribute to a high-quality of life, including a low crime rate and its abundant natural beauty. Additionally, residents can enjoy plenty of cultural attractions, including museums, theaters and music venues. It's no wonder Minnesota ranks third on The Motley Fool's list of best states to retire.
There are more than 10,000 lakes, as well as numerous state parks where outdoor enthusiasts can enjoy activities like fishing, boating, hiking and camping. There's also a big sense of community according to residents.
Quora user Alicia Bayer writes, "[Minnesota] is mostly filled with people who care about all of the things that I care about — education, the arts, the environment, doing the right thing, working hard and being good to people. There is a reason we're famous for 'Minnesota nice.'"
If you're convinced that the "Land of 10,000 Lakes" meets all your retirement needs, then you might want to consider the states it ranks alongside: Ohio and Pennsylvania.
6. Ohio The Buckeye State holds the No. 1 spot on The Motley Fool's list of the best states to retire, grabbing attention for a combination of affordability, reasonable taxes for retirees, lower-than-average crime and an average temperature of 52.7ºF.
The state experiences four distinct seasons, for those who enjoy seasonal changes.
The average cost of a home in Ohio is $205,800 according to Zillow. The price is relatively high for the list but Ohio compensates by ranking seventh-lowest for non-housing costs, according to the C2ER Cost-of-Living Index.
Since Ohio has a mix of urban and rural areas, there are plenty of outdoor recreational opportunities, and a rich cultural scene, including museums and a world-class zoo.
5. Pennsylvania The Keystone State is located in the northeast region of the United States and is close to major cities like New York City, Philadelphia and Washington D.C.
The cost of living is relatively low compared to other states in the northeast and there's no tax on social security retirement income.
Residents enjoy Pennsylvania because of its small-town America attitude.
"Large urban areas such as Philadelphia and Pittsburgh offer vibrant culture and opportunities at a manageable size. Pennsylvania has a great sense of history, natural beauty and friendly people," writes Quora user Tom DeSanto.
For retirees seeking outdoor adventure like hunting, fishing and hiking, Quora user Tom Peracchio recommends the northern tier of Pennsylvania – "[it's] rural and home to many cool places to get away from it all."
More: How much money do you need to retire?
4. Missouri The Show-Me State has a lot to show retirees. For one, it has the second-lowest cost of living for retirees in the country, according to The Motley Fool.
Missouri resident Martin Mann says it is "exceptionally friendly and welcoming."
Natural beauty is also abundant, including several state parks. "We offer large metropolitan areas and beautiful countryside. We also have thousands of acres of forest and miles of freshwater riverways bubbling from some of the largest springs in the world. [And] we have culture," writes Mann.
Missouri has a moderate climate with four distinct seasons and residents say the summer is absolutely beautiful. Unfortunately, they warn that the mild winters don't produce very much snow, so activities are lacking in the cold season.
There are tax benefits for retirees, including exemptions for social security benefits and pensions. There is also a good health care system, with top-rated hospitals and medical centers located in cities such as St. Louis and Kansas City. Medicare coverage is also available to all retirees.
3. Virginia Old Dominion has a whole lot of history. The state is nicknamed this because Virginia was the first, and therefore the oldest, of the overseas dominions of the British monarchs.
So it makes sense that Virginia is home to several historic sites, such as Colonial Williamsburg, Monticello and Mount Vernon.
Virginia is duly known for its beautiful landscapes, including the Blue Ridge Mountains, the Chesapeake Bay and the Atlantic Ocean. Retirees can enjoy scenic drives, hiking, boating and other outdoor activities.
Quora user and Virginia resident Alex Mueller loves the access to nature. "You can reach some of the most beautiful mountains in the world within just a few hours from anywhere in Virginia," she writes. Same goes for the beach. We have some of the most amazing beaches anywhere and they're all within a half day's drive, no matter where you live in the state. I personally use a private beach only 20 min from me."
Summers are hot, but residents say spring and fall make the climate worthwhile. Considering how lovely the atmosphere is, it's a bonus that Virginia scores well in more serious retirement considerations too.
The state has a good health care system, according to WalletHub. There are several top-rated hospitals, and medical coverage is available for retirees.
2. Iowa "Iowa, quite frankly, could be the United States' best kept secret!" writes Iowa resident and Quora user Dave Odell.
You may not think of the Hawkeye State as an ideal retirement destination until you look at the stats. As it happens, Iowa is a great place for affordable housing. The state has the fifth-lowest home cost in the country, with homes valued at an average of $200,038, according to Zillow.
Iowa's nursing care capacity is ranked fifth nationally, according to Moneyrates. There are several top-rated hospitals and medical centers located throughout the state including University of Iowa Hospitals and Clinics and MercyOne Des Moines Medical Center. Health and dental coverage is available to eligible retirees.
"As far as natural beauty — think Shire in Lord of the Rings," writes Quora user Brent Watkins. "Iowa is rural, verdant, with rolling hills. Towns are diverse, ranging from metro areas like Des Moines, Cedar Rapids and Quad Cities, to quintessential small towns replete with county courthouses and the town square."
The state is known for its strong sense of community, and many retirees enjoy living in small towns or suburbs where they can connect with their neighbors and participate in local events.
1. Florida No one is surprised that the Sunshine State is the best place to retire in the country. For some, the weather alone is enough to entice them.
The average temperature in Florida is actually the warmest in the country, a comfortable 72.8ºF, according to the Motley Fool. Quora user Jim Grupe says it feels like "room temperature" 10 months of the year, and only a bit hot in July and August.
Of course, it helps that there's zero state income tax.
Florida also has a diverse range of natural landscapes to explore, including beaches, forests and wetlands.
Florida is also one of the top areas in the U.S for art, restaurants, craft beers, concerts and festivals, so there's no shortage of entertainment. Quora user Michael Moore praises the state for "great bars and a general funky, party atmosphere."
As reported by Moneyrates, the state also has the second-highest proportion of residents aged 65 and up, which means there's already plenty of opportunity to put down roots and expand your social circle.
Unfortunately, nursing care capacity has not kept up with that elderly population, as Florida ranked 40th based on Moneyrates' assessment. Fortunately, Florida does offer Medicare coverage to retirees.
More: 10 affordable beach towns for retirement
Sponsored
Follow These Steps if you Want to Retire Early
Secure your financial future with a tailored plan to maximize investments, navigate taxes, and retire comfortably. Zoe Financial is an online platform that can match you with a network of vetted fiduciary advisors who are evaluated based on their credentials, education, experience, and pricing. The best part? - there is no fee to find an advisor.